Court denies King's bid to block RAGA money from Marshall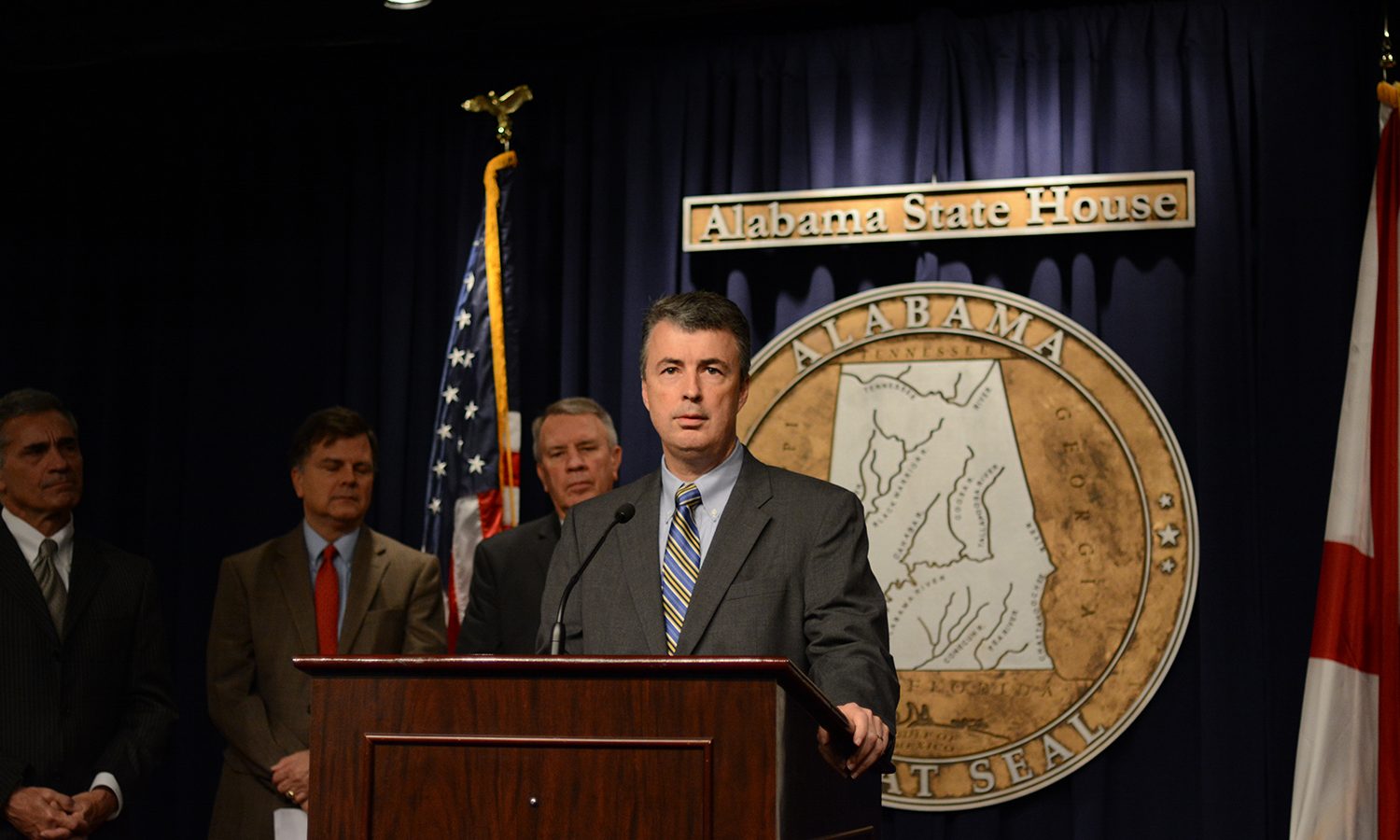 A Montgomery County Circuit Court judge denied on Thursday the Troy King campaign's request for a restraining order preventing Attorney General Steve Marshall from spending thousands in alleged illegal donations.
Judge James Anderson agreed with Marshall defense attorney Ted Hosp that a state court has no standing to block contributions flowing from out-of-state political action committees (PACs).
King has argued that donations from the Republican Attorneys General Association to Marshall violate the state's ban on PAC-to-PAC transfers. Anderson said the remedy for King's complaint was the Alabama Ethics Commission, where a complaint is currently pending.
"I'm having a real problem with whether I have jurisdiction, especially to determine that something illegal has happened with a federal PAC," Anderson during the hearing. "It's not illegal for a federal PAC to make these transfers."
Anderson said Alabama's law that bans the transfers, passed in 2010, prohibits the transfers from being made. There are no laws against candidates receiving the donations, he said — a point with which attorneys from both sides seemed to agree with Anderson.
Anderson was unmoved by King's attorney, Agricola's, argument that failing to block the use of campaign funds received in such a way would open up an avenue for all campaigns to avoid Alabama PAC-to-PAC transfer ban — simply move the donations to out-of-state PACs before rerouting them to other PACs and then back to the candidates.
Regardless, Thursday's ruling means Marshall can move forward spending the recent $300,000 he received from RAGA — a donation that brings his total received from that group to more than $700,000.
King disagreed with the decision, but said his only appeal would be to "the court of public opinion." He then took several shots at Marshall for violating the spirit of the PAC-to-PAC ban, which was put in place to prevent political donors from hiding the original source of donations.
"Steve Marshall has given Democrats the weapon they need to destroy the entire Republican Party using out-of-state liberal money," King said in a statement.
King also took a shot at Anderson, noting that he is a prominent Democrat, and inferring that his ruling was politically motivated.
A release from Marshall's office called the court filing and ethics commission complaint from King a "political stunt."
Print this piece
Buttigieg to visit Alabama on Sunday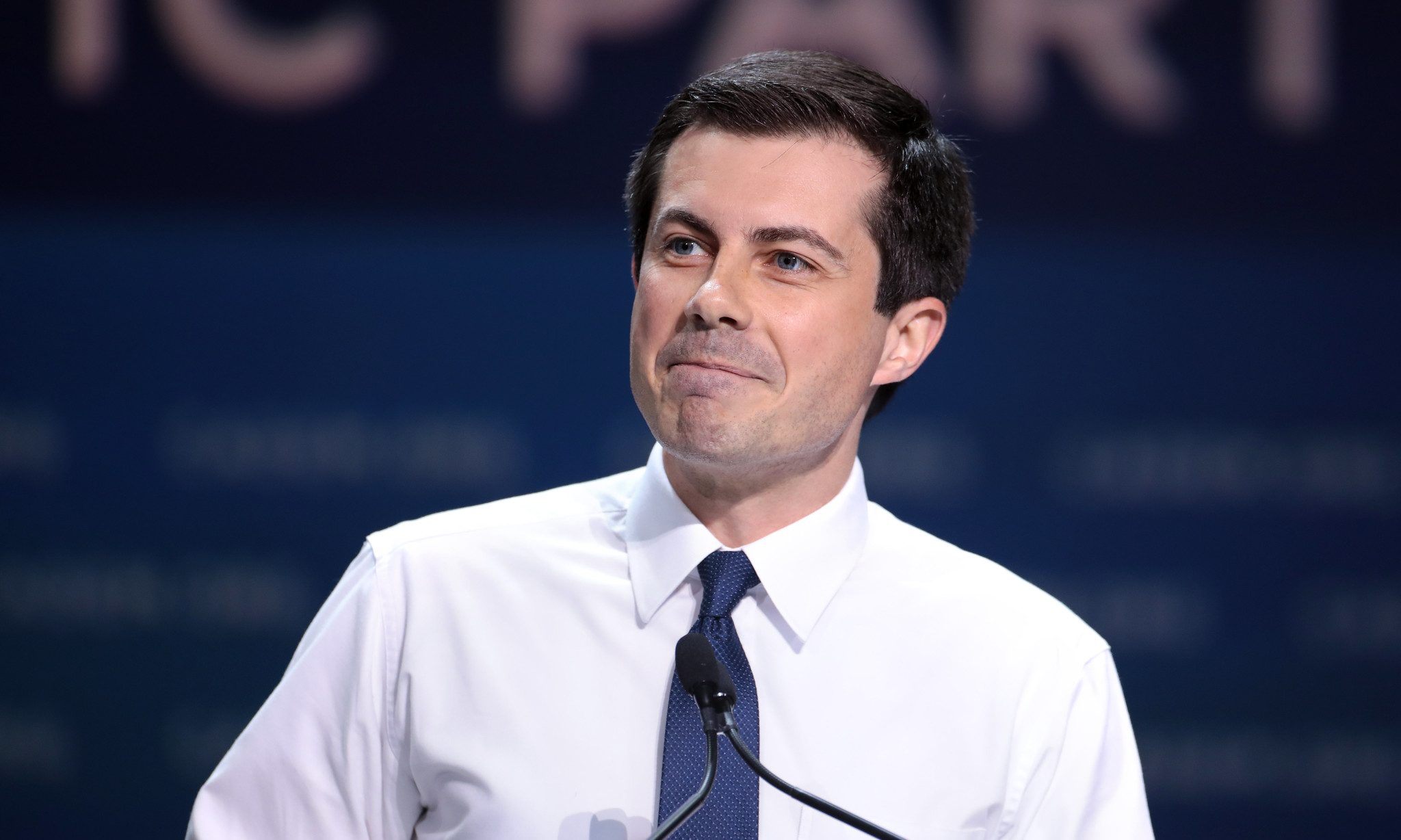 Democratic presidential candidate South Bend Mayor Pete Buttigieg will be in Selma Sunday for a short visit in observance of the anniversary of "Bloody Sunday." The Pete for America campaign also announces that they will be hosting more than 100 events in Alabama this weekend as part of their get-out-the-vote (GOTV) effort ahead of the Super Tuesday Democratic presidential primary.
As part of that effort, Pete for America announced an Alabama television ad purchase in the Birmingham and Montgomery media markets featuring an Alabama-specific digital ad program to reach more voters. Miss Black America Ryann Richardson and NAACP leader Lammell McMorris will be participating in these efforts with an online town hall on Monday.
"We are building the campaign that will not only win the nomination, but will defeat Donald Trump in November," said Stephenine Dixon the Alabama State Director for Pete for America. "We know Pete's message is resonating in Alabama –– voters are tired of the politics of division and dysfunction. And Pete is the candidate offering bold solutions to our country's greatest challenges in a way that actually unites the country. To propel Pete to the nomination, we're taking Pete's message to voters with 100 events across the state of Alabama ahead of the primary. We're also running a first-of-its-kind GOTV program that combines digital organizing, paid media, and our boots-on-the-ground organizing to reach Alabama voters."
The Pete for America will launch a new targeted digital advertising program in Alabama featuring state-specific digital ads. The ad buy includes user-generated content of voters across Alabama explaining why they're supporting Pete.
Blacks in Alabama vote Democratic at a rate well in excess of 90 percent and are overwhelmingly the majority of Democrats in Alabama. Conservative talk radio host and recent Medal of Freedom recipient Rush Limbaugh recently predicted that Buttigieg will not attract support from Blacks saying that "America is not ready" to see two gay men kissing on stage.
Buttigieg responded to Limbaugh's comments, "I love my husband." If elected, Buttigieg would be the first openly gay man elected President of the United States. At age 38, he also would be the youngest President in the history of the country.
Buttigieg volunteers are direct messaging each of their social media followers to encourage them to move their online support to offline action. The campaign claims that they're asking them about their plan to vote and whether they can knock doors and get plugged into on the ground work.
The TV ad titled "Urgent," underscores what the campaign calls Pete's unifying vision for our future that will heal our country so we can begin tackling our greatest challenges.
The online community town hall will be at 12:00 PM CST featuring Miss Black America Ryann Richardson and NAACP leader Lamell McMorris.
For GOTV, the campaign will have 30,000 volunteers across the Super Tuesday states hosting hundreds of voter contact events –– including "knock your block" events, block parties, phone banks, canvass launches, and more to mobilize voters to vote on March 3rd. Pete for America is not just asking volunteers to phone bank and knock on the doors of strangers. Rather, the campaign is having them reach out to their own personal community –– their friends, neighbors, and networks to make a personal case for why they need to vote for Pete.
The events in Selma commemorate the attempted crossing of the Edmund Pettus Bridge by voting rights marchers during the Civil Rights Movement over 50 years ago. Then Governor George C. Wallace ordered the then all White Alabama State Troopers to use force to prevent the marchers from crossing the bridge and coming to Montgomery. The events made national and international headlines. The Rev. Martin Luther King Jr. rushed to Alabama along with hundreds of additional civil rights supporters and eventually made that march to Montgomery.
There reportedly will be four presidential candidates in Selma this weekend. Buttigieg is one of the four. U.S. Senator Elizabeth Warren (D-Massachusetts) is reportedly also coming to the state. Former Vice President Joe Biden has staked his campaign on doing well with African Americans. The Alabama Democratic Conference (ADC) has endorsed former New York City Mayor Michael Bloomberg.
Buttigieg narrowly won the Iowa Caucus and had a strong second-place finish in the New Hampshire primary; though he performed poorly in the Nevada Caucus.
Print this piece