Opinion | Our duty to refugees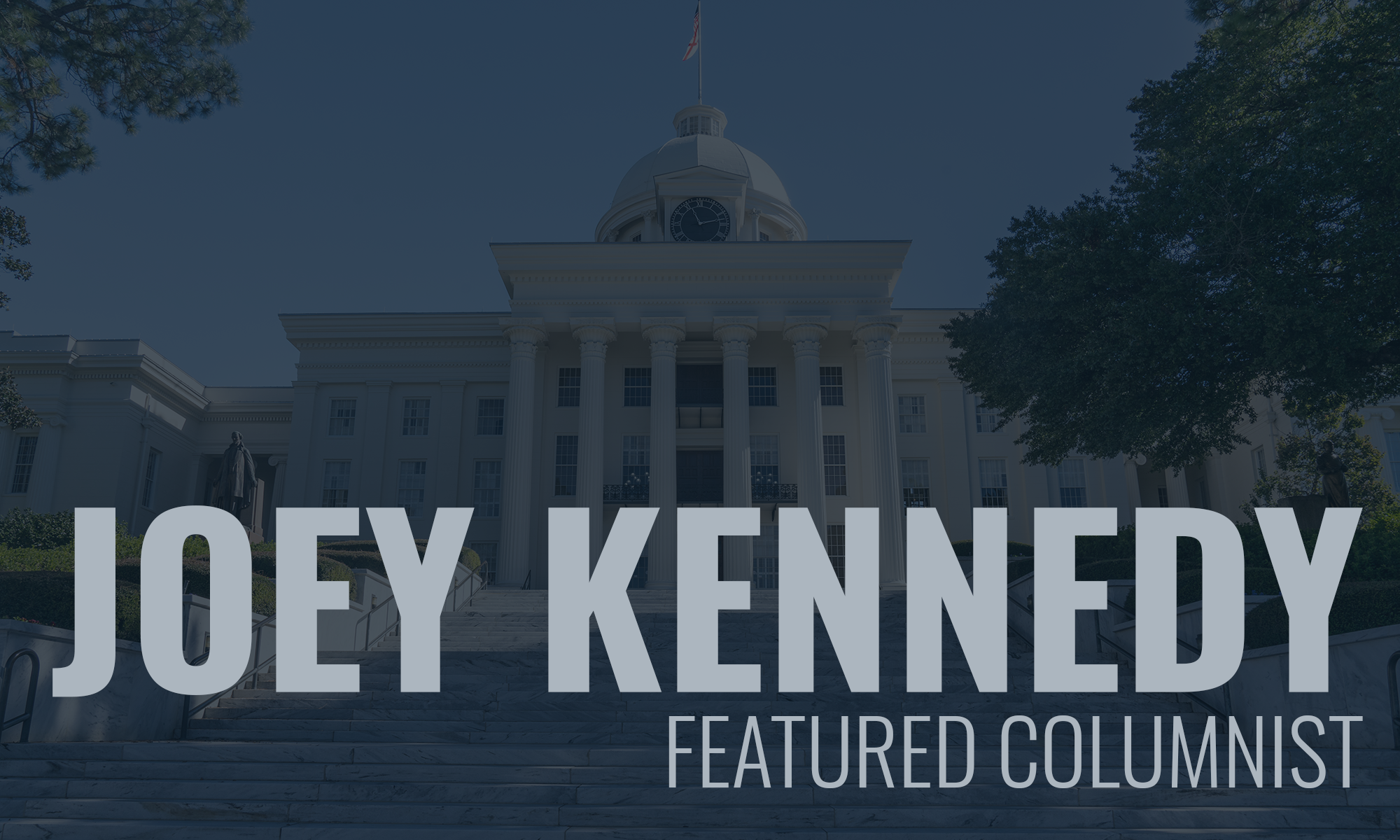 Anybody who pays attention knows that the world has a refugee crisis.
What they may not realize is that the United States has a refugee crisis, too. Not a crisis of people fleeing the United States because of persecution or threats of ethnic violence, or an unstable government out of control, or one ruled by a dictator in brutal control — though certainly another column could address the dangers of us becoming one of those nations.
No, the refugee crisis we face is one we're helping create but refusing to help solve. During President Donald Trump's first year in office, the U.S. government set a goal of accepting at least 100,000 refugees from around the world. After Trump got settled in, fewer than half that number of refugees were allowed here.
Now, those "goals" are referred to as "caps," and in the current year the United States has set a "cap" of just 45,000 refugees. It's doubtful even that modest number will be met. One reason the refugee crisis is so bad is that we intentionally don't do our part.
As a free and wealthy nation, we have an obligation to take in refugees from other countries that are at war with themselves: Syria, Iraq (we broke it), Afghanistan (we can't fix it), and many of the unstable African nations always seemingly at war.
Other First World nations are doing what they can; we should be doing even more. We're the largest of the free, democratic nations in the world. With great power comes great responsibility.
These refugees are not "illegal" immigrants, as xenophobes like to refer to undocumented migrants who come into our country looking for a better life. These are people – good men and women, girls and boys and, yes, babies — who are the targets of ethnic violence or victims of war – many of them the victims of wars we brought brutally to their land.
Deyana Al-Mashhadani is one of these refugees. I met Deyana, now 19, on Thursday during a civil rights tour by refugees under the auspices of the Integrated Refugee & Immigrant Services (IRIS) organization based in New Haven, Conn.
IRIS provides services for hundreds of refugee families. Deyana and 11 other young women visited important civil rights sites in Virginia, Georgia, and Alabama over the past week.
Their pilgrimage was funded completely through private donations. Two Southerners who work for IRIS, Ashley Makar of Birmingham and Laurel McCormack of Georgia, helped put the week-long trip together.
Thursday, I joined the group as it visited the National Memorial for Peace and Justice (the just-opened lynching memorial) and the Legacy Museum in Montgomery. The sites are projects of the Equal Justice Initiative. While the National Memorial for Peace and Justice focuses on lynchings across the South of more than 4,000 African-American men, women, and children between 1877 and 1950, the Legacy Museum deals more with enslavement and unfair incarceration of African-Americans throughout our state's ugly history.
Both visits were emotional experiences for me; I can't imagine how the dozen young women refugees were feeling as they observed the exhibits and learned the tumultuous history of our region. What memories will their tour dig up? They'll write about their experience.
But consider Deyana's history: Born in Iraq, she and her family fled after the 2003 war started – the one started by us. Her family's Bagdad home was caught in a crossfire between two rival groups. They huddled in their basement as bullets ripped through their home. After that, the Al-Mashhadanis knew if they stayed: "You die," said Deyana.
In any event, Deyana said, you see "people die in front of you."
They relocated as refugees to Syria where they lived for eight years until the civil war exploded there. They moved to Turkey, where after three years, they finally were allowed to come to the United States as refugees.
Deyana and her family are among the lucky few. For the most part, Deyana said, she and her family are treated well. Despite all the forced relocations her family endured, Deyana is well educated. She speaks three languages fluently – Arabic, Turkish, and English – and has started college. She is studying biochemistry and hopes for a medical career.
Yet, so many refugees aren't as fortunate as Deyana and the other young women on the bus to Montgomery Thursday. The women on the trip this week are from Iraq, Eritrea, the Democratic Republic of Congo, and Congo Brazzaville. They are finishing high school or entering college. Another Iraqi, Fatima Al Rashed, 18, is headed to the University of Pennsylvania this fall on a full academic scholarship.
These women will make America a better nation.
They do remember, however, where they come from. And they know, as well, that they probably can never go back.
"If I was in Iraq, I could never continue my education," Deyana said, emotion teasing her voice. "My life is here."
Our nation does have great power. Yes, it does. Nobody will deny that.
But do we understand our great responsibility?
Joey Kennedy, a Pulitzer Prize winner, writes a column every week for Alabama Political Reporter. Email: [email protected]
Print this piece
Opinion | It's time for Alabama Democrats to learn from Alabama Republicans
Democrats never seem to learn from Republicans. 
All around the country, and all around the state of Alabama, Democrats are still playing by the rules. Still listening to the cries and outrage from the other side. Still entertaining the idea that compromise and diplomacy are important to Republicans on some level. 
Still watching Lucy jerk that football away at the last moment. 
It's time that stopped. 
It is time — actually, well past time — for Democrats to adopt the attitudes of their GOP colleagues, and just do whatever the hell you want to do. 
Whatever goal you set, go achieve it. Whatever policy is important, implement it. Whatever action you believe is right, take it. 
This is how Republicans have governed now for years. It is how they have wrestled control of the U.S. Supreme Court — just don't hold a hearing for a duly appointed candidate — and how they have stolen elections — keep blocking attempts to secure elections. It is how they control half of Congress — thanks, gerrymandering! — despite representing nearly 20 million fewer people and how they have managed to offset a growing minority vote — put up every roadblock short of a poll tax. 
In Alabama, it has how they adopted the AAA act to funnel tax money to private schools — just completely rewrite the bill in the dead of night — and how they passed the most restrictive abortion ban — just ignore promises and public opinion. It is how they have stopped attempts to pass gambling legislation — by straight up lying about the law — and how they have steadily cut into ethics laws — pretend that no one can understand the laws they wrote themselves — and how a House Speaker convicted on 12 felonies still isn't in prison three years later — just don't send him. 
They don't care. 
About rules. About the law. About public perception. About basic decency. 
And it's time for Democrats, especially in Alabama, to adopt the same attitudes. 
Because if Republicans can behave this way to implement racist bills and roll back ethics laws and protect the income of the elites, then Democrats shouldn't think twice about doing it to protect rural hospitals or new mothers' health or workers' rights or decent public schools. 
Now, this will be a big change for Democrats, so let me explain how this would look in practice, using the ongoing saga of Confederate monuments. 
Republicans shoved through an absurd bill last year that protects the state's monuments to those who fought to enslave other human beings, and they're shocked — shocked and outraged — that African Americans in Alabama might find it offensive to honor the men who enslaved their ancestors. 
The bill they passed last year was a dumb bill, right down to the portion which levied a fine on cities if those cities removed or damaged a monument. The bill completely screwed up the fines portion, failing to penalize cities for moving or damaging monuments over 40 years old and failing to place a per-day fine on those cities. Instead, the Alabama Supreme Court said the cities would be subject to one $25,000 fine. 
Birmingham has a monument that it desperately wants to move. It has already boarded up the monument in Linn Park, and the ALSC, in the same ruling, ordered the boards to come down. 
And this is the first opportunity for Mayor Randall Woodfin to approach this with a new attitude. 
Tear it down. 
Write out one of those big "Price is Right" checks for $25,000, hold a press conference and award that money to Steve Marshall like he just won at Plinko. 
At the same time, workers should be taking that monument apart piece by piece and moving it to the Birmingham Civil Rights Institute, where it can be viewed for its historical significance instead of serving to honor traitors and racists. 
No apologies. No shame. Don't even entertain their complaints. 
A similar approach should be taken by the city of Montgomery in regards to its occupational tax, which Republicans are attempting to stop through legislative action. 
Montgomery is going broke, and it can't put enough cops on the streets. Part of that is because every day about 70,000 people flood into the city to go to work, and then they leave each afternoon and spend their money in — and give their tax dollars to — surrounding cities and counties. 
Montgomery has to do something to offset the costs, so an occupational tax has been proposed. But just as quickly as it was, the ALGOP — the kings of handouts to people who don't need them — passed a bill to block it. 
So, some creativity is required.
Instead of an occupational tax, pass a public safety tax. 
If you work within the city limits of Montgomery, but live outside of those city limits, your paycheck will now be taxed an extra 1 percent to offset the cost of the police and fire services that you might use while in the city every day. 
No apologies. No shame. Don't listen to GOP complaints. 
It's a shame that things have to be like this, but they do. Democrats have tried for decades to force rational debate and to promote the value of compromise. Those pleas have fallen on deaf ears, which have been attached to toddler-like brains that have justified atrociously selfish behaviors and awful governance. 
At this point, it has gone on so long and been so successful for Republicans, the only thing that might break through is a taste of their own medicine. 
Give it to them.
Print this piece