Shipt Announces Over 800 new Jobs in the Birmingham Area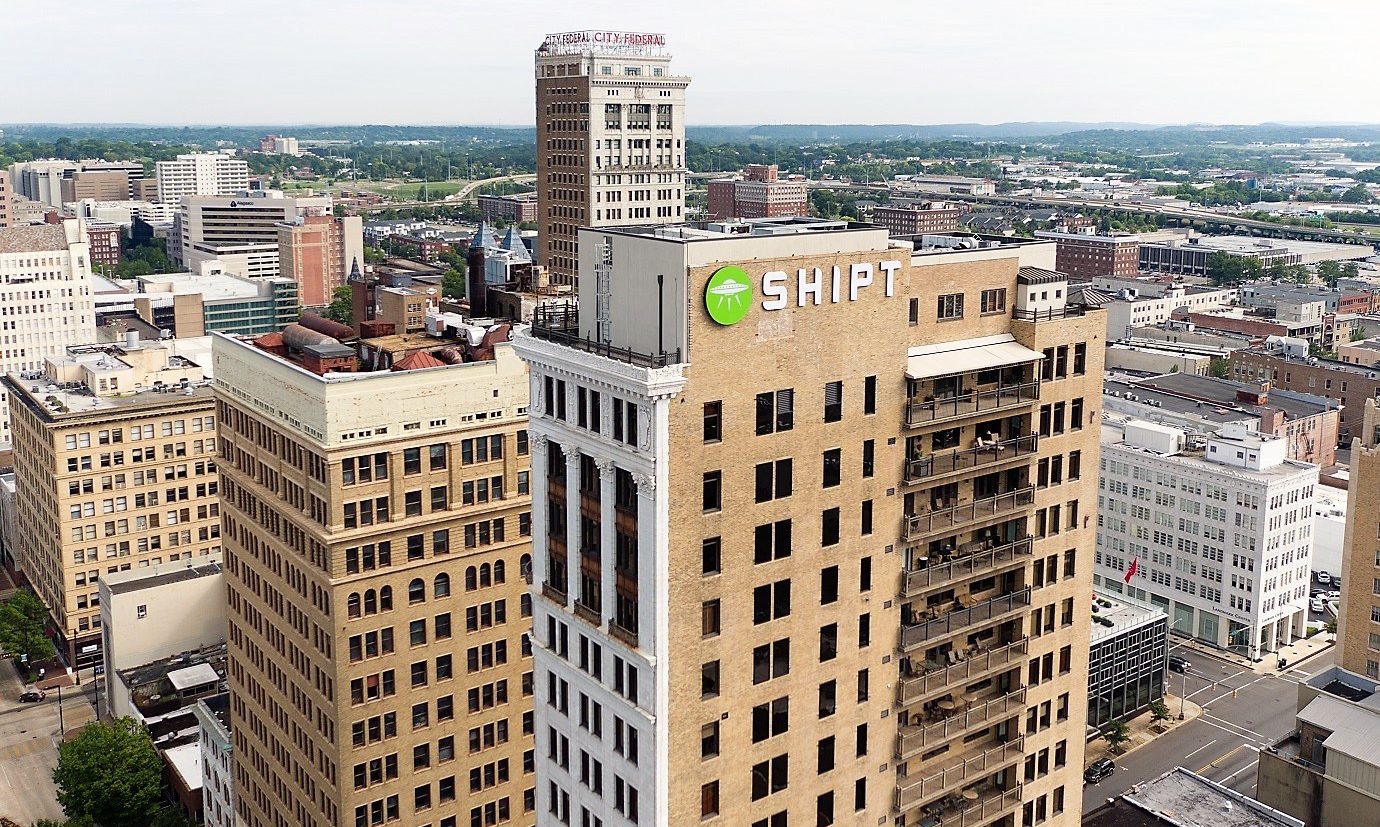 Thursday, Alabama Governor Kay Ivey (R) joined executives of Shipt, the same-day delivery marketplace, and local officials to announce that the company plans to grow the state's technology industry by creating more than 800 new jobs in Birmingham over the next several years.
"By simplifying life with innovative technology for personalized grocery delivery, Shipt is positioned for rapid growth," Governor Ivey said. "The ideal location for this growth is its hometown of Birmingham, and we're committed to helping the company develop and attract the talent it needs to fuel its expansion plans in Alabama's 'Magic City.'"
Shipt Founder and CEO Bill Smith said the company is actively recruiting across all departments and focusing its continuous growth on Birmingham. He said the company plans to primarily recruit talent from within the city and the surrounding area.
"Shipt was founded and has flourished in Birmingham, and we would not have reached the success we have today without the continued support of this community," Smith said. "As a rapidly growing technology company, we feel fortunate to be able to offer an avenue for creating highly skilled jobs within Birmingham.
Congressman Gary Palmer (R-Hoover) said, "The online grocery marketplace Shipt has just announced an expansion that will create more than 800 new jobs in Birmingham over the next several years. I applaud Shipt's commitment to Alabama and especially the Birmingham area. The growth of Shipt is a story of seeing an opportunity and filling a need in the marketplace. This expansion will create more opportunities in workforce development, from attracting professional shoppers to software engineers and data scientists. It is another example of how Alabama is on the cutting edge of not just today's economy, but of the economy of the future."
"Founded in Birmingham in 2014, Shipt is a membership-based online grocery marketplace delivering fresh foods and other items through a community of shoppers and a convenient app.," Palmer said. "Its service is available to nearly 50 million households in more than 150 markets across the country. The Alabama Department of Commerce projects that the upcoming expansion will generate $1.1 billion in new payroll over 20 years."
Target Corporation (NYSE:TGT) acquired Shipt in December 2017, and the Birmingham company is already playing a key role in Target's plans to offer convenient, same-day deliveries from the majority of its stores. Shipt also partners with a number of additional retailers.
"Shipt is a highly successful company that sprang from Birmingham's innovation environment, and its decision to accelerate its growth in the city speaks volumes about the potential they see for growth there," said Greg Canfield, secretary of the Alabama Department of Commerce. "We hope this becomes a signpost project that leads the way for the growth of innovation opportunities in Birmingham and across the state."
Economic developer Nicole Jones told the Alabama Political Reporter, "It was refreshing to hear Shipt's CEO Bill Smith share the company's story of commitment to family, excellence, human capital, and future generations. Smith, originally from Birmingham, brainstormed the idea after a trip to the grocery store with his wife and small children. Smith sought to make the shopping process easier and within three weeks, 1,000 Birmingham residents signed on before he wrote the first lines of Shipt's code."
Nicole Jones continued, "The evolution of Project Unicorn (Shipt), a product created as a result of an entrepreneurial spirit, is a testament to our state's inherent values of family, hard-work, dedication, and persistence. The estimated 881 highly-skilled jobs created over time showcase our state's positioning as a leader in technology and innovation. Congratulations, Birmingham and Jefferson County, on this win, and thank you to Shipt for choosing to expand your operations within Alabama."
To facilitate its job-creation plans, Shipt will receive support from AIDT, the state's primary workforce development agency, for recruitment assistance, talent development services and on-the-job training, as well as tax credits under the Alabama Jobs Act.
"With this development package, we'll be able to deepen our roots in our hometown, helping establish Birmingham as a center of technology and innovation not only in the South, but also within the United States," Smith said.
"Shipt represents the innovation, ingenuity and entrepreneurial spirit that is defining a new generation of builders in Birmingham, and we are proud that Shipt calls our city home," Birmingham Mayor Randall Woodfin said.
Jefferson County Commissioner David Carrington said Shipt's growth reflects the emergence of a budding information technology ecosystem in the Birmingham metro area. The commission has pledged a cash incentive tied to Shipt's hiring.
"With the acquisition of Shipt by Target last December, the company easily could have expanded in Silicon Valley, where Shipt already has a presence, or Minneapolis, Target's headquarters," Carrington said. "Instead, the company's commitment to add another 881 jobs over the next several years in Birmingham bodes well for the future of both the company and the community."
As part of an overall economic development package, the City of Birmingham has committed up to $1.7 million to support Shipt's growth strategy through programs aimed at professional skill development, hiring local talent, and attracting software engineers and data scientists.
The support package was the result of a team-based approach between the State of Alabama, City of Birmingham, Jefferson County, Alabama Power, the Birmingham Business Alliance, and Innovate Birmingham, with all organizations recognizing the importance of assisting an innovative, home-grown company.
Print this piece
Alabama House Minority Leader Anthony Daniels endorses Mike Bloomberg for president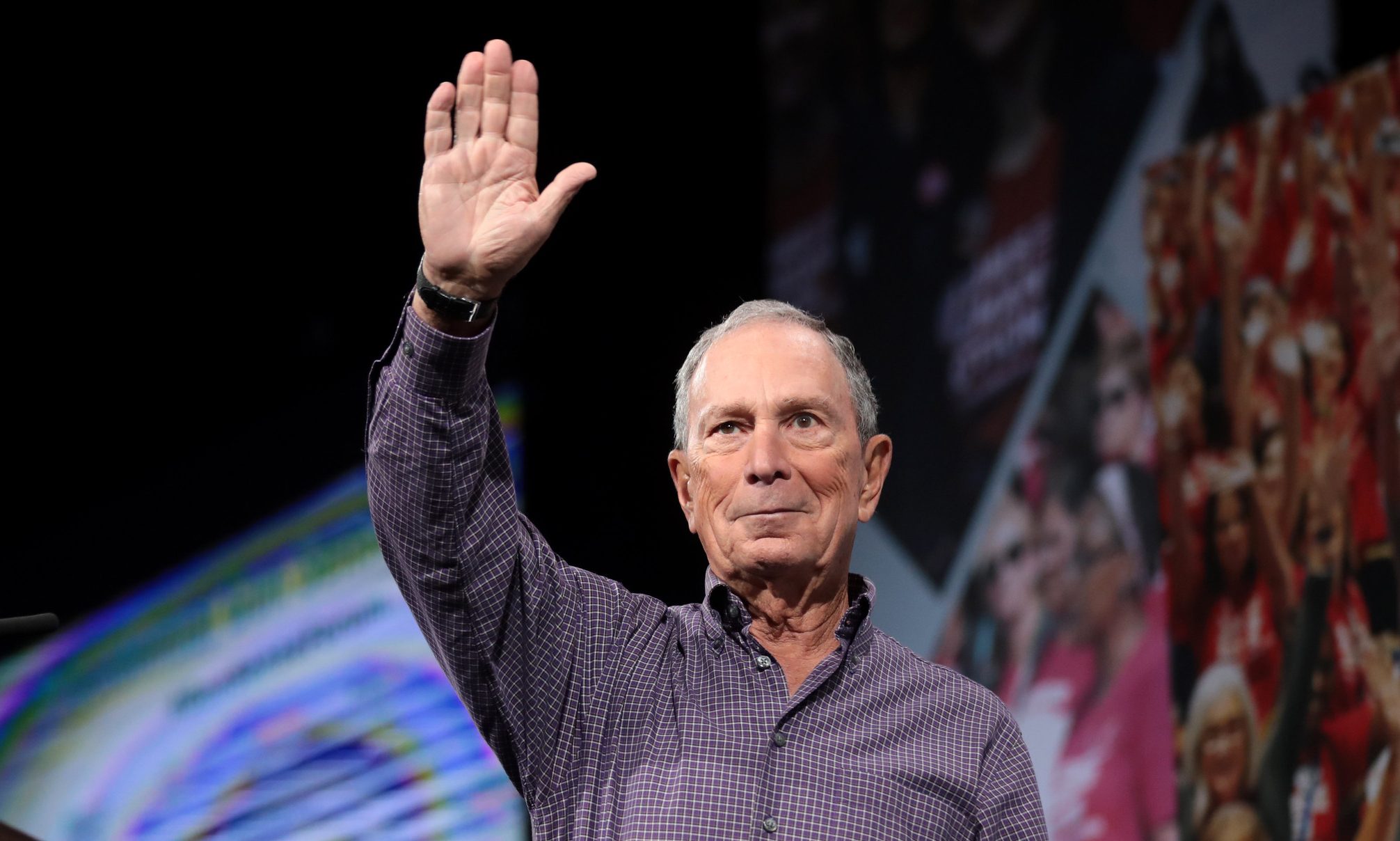 Alabama House Minority Leader Anthony Daniels announced his endorsement of Democratic presidential candidate Mike Bloomberg today, 4 days ahead of Alabama's primary election on Super Tuesday. Daniels joins State Senate Minority Leader Bobby Singleton and Black Caucus Chair Representative A.J. McCampbell in support of Mike. In his endorsement, Rep. Daniels cited Mike's work taking on tough fights on health care, public education, and supporting small businesses.
"We need a president who has a proven record of bringing people together to tackle the tough challenges we face in this country, and I can't think of anyone better to do that than Mike Bloomberg," said Rep. Daniels. "Not only is Mike the best positioned to take on Trump, but he has also proven he can deliver on his promises to make this country better for all. Alabamians should know that when I head to the polls this Tuesday, I'll be proudly casting my vote for Mike Bloomberg."
Rep. Anthony Daniels represents the 53rd District in the Alabama State House of Representatives, where, since 2017, he has served as minority leader. Rep. Daniels received his Bachelor's and Master's degree from Alabama A&M University. A former public school teacher and small business owner, Daniels is known for championing innovative education programs, like the Alabama School of Cyber Technology and Engineering, that prepare young people for promising careers, cultivate homegrown talent, and drive economic growth. Under his leadership, the House Democratic Caucus has made significant strides in addressing key issues like support for cradle-to-Pre-K programs, proven workforce development, and job readiness initiatives, and bringing broadband access to rural areas. They have also succeeded in preventing the passage of partisan legislation that hurts working families.
"Alabamians know how important this election is for the future of our country, and that's why they're supporting Mike Bloomberg, a doer and not a talker with a record of not shying away from tough fights," said Bradley Davidson, Mike Bloomberg 2020 Alabama State Advisor. "We're honored to have the support of Rep. Daniels, a respected leader in Alabama and beyond, and we look forward to working together with him to get Mike elected."
Mike Bloomberg will return to Alabama on Sunday, March 1 to participate in the 55th annual Selma bridge crossing to commemorate Bloody Sunday. Additionally, Bloomberg visited Montgomery earlier this month for an organizing event and to speak at the 60th annual Alabama Democratic Conference (ADC) Convention, the Alabama Democratic Party's largest Black caucus. He later received the endorsement of the group.
Print this piece