Former Alabama Attorney General Charlie Graddick endorses Troy King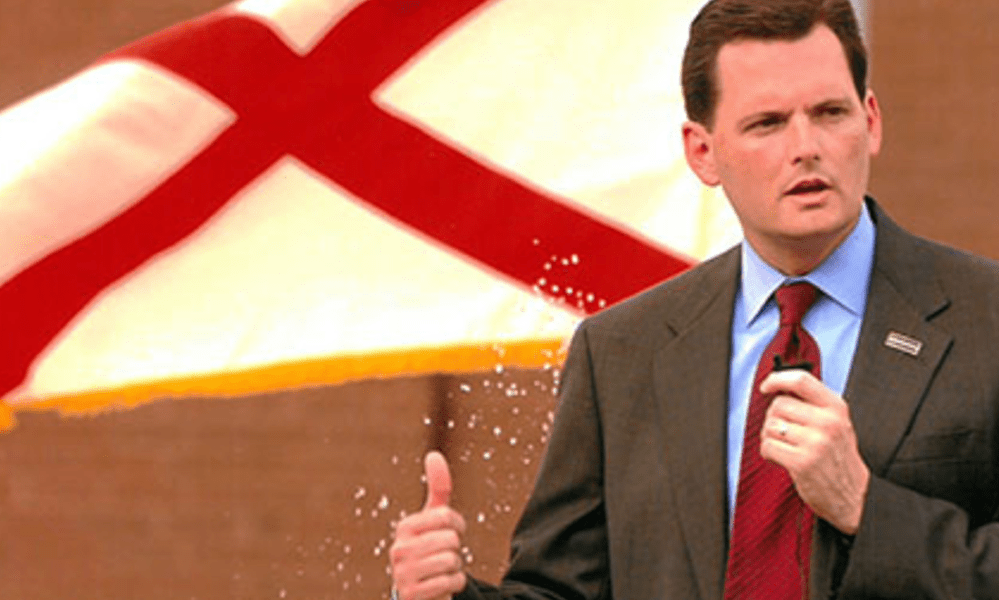 Saturday, retired Mobile County Judge and former Alabama Attorney General Charles "Charlie" Graddick (R) announced that he was endorsing former Attorney General Troy King in Tuesday's Republican primary runoff. Graddick cited rising violent crime for his decision to endorse King over current AG Steve Marshall.
"I don't know what their thinking," Graddick said, "But I know what Troy King is thinking: and I believe the same that he does. And that is we need to lock up violent and dangerous people and keep them there and off the streets to make Alabama safe again."
Graddick said that the violent crime rate under King's tenure as AG, "May be a historically low. Now you have violent crime everywhere. It may be as high as it has ever been. I am not sure that the current Attorney General has ever walked in to a courtroom."
According to some in the legal community, Marshall has a reputation as a prosecutor who pleas his cases down to a lesser charge rather than taking them to court to be heard by a jury. Marshall was appointed district attorney of Marshall County by then Governor Don Siegelman (D). Marshall was appointed attorney general by then Governor Robert Bentley (R) in 2017.
"I am honored to have the endorsement of Judge Charlie Graddick," King said in a statement in response.
The Troy King campaign said in a statement, "Alabama has the lowest violent crime in 20 years when Troy King was Attorney General. During the time that Steve Marshall has been Attorney General, our state's violent crime rate has skyrocketed to its highest point in two decades."
Charles Graddick was Alabama attorney general from 1979 to 1987. In 1986, he defeated then Lieutenant Governor Bill Baxley (D) in the Democratic Party primary runoff. Baxley challenged the results in court. A three-judge panel found in favor of Baxley and ruled that Alabama Republicans had crossed over and voted illegally in the Democratic primary runoff and were responsible for giving Graddick the victory over Baxley. The court stripped Graddick of the Democratic nomination and gave it to Baxley. The media then exposed that the married Baxley was having an affair with a young Associated Press reporter. Baxley then lost the 1986 gubernatorial general election to Cullman County Probate Judge Guy Hunt (R).
Graddick would go on to eventually switch to the Republican Party and be elected a Mobile County Judge. He lost a Republican primary race for Chief Justice of the Alabama Supreme Court to former Chief Justice Roy Moore in 2012. Baxley went on to a successful private practice career, most famously representing former Speaker of the House Mike Hubbard (R-Auburn) unsuccessfully in a landmark 2016 felony ethics trial. Hunt was the first Republican governor in 112 years. He would be re-elected in 1990, before being removed in a corruption investigation. The GOP has won every Alabama governor's race since, with the one exception of 1998 when then Lt. Gov. Don Siegelman (D) defeated incumbent Gov. Fob James (R).
The winner of the Republican runoff for attorney general will face Siegelman's son, Joseph (D), in the November 6 general election.
The Alabama Republican Party has won every Alabama attorney general's election since 1994 with the election of Jeff Sessions.
Efforts to reduce Alabama's prison overcrowding, combined with a growing opioid epidemic, and budget cuts to mental health services are being credited as contributing factors in Alabama's growing violent crime problems.
Polls open at 7:00 am and close at 7:00 pm Tuesday. Voters must present a valid photo-ID to participate in any Alabama election.
Former UA president Judy Bonner endorses Jeff Sessions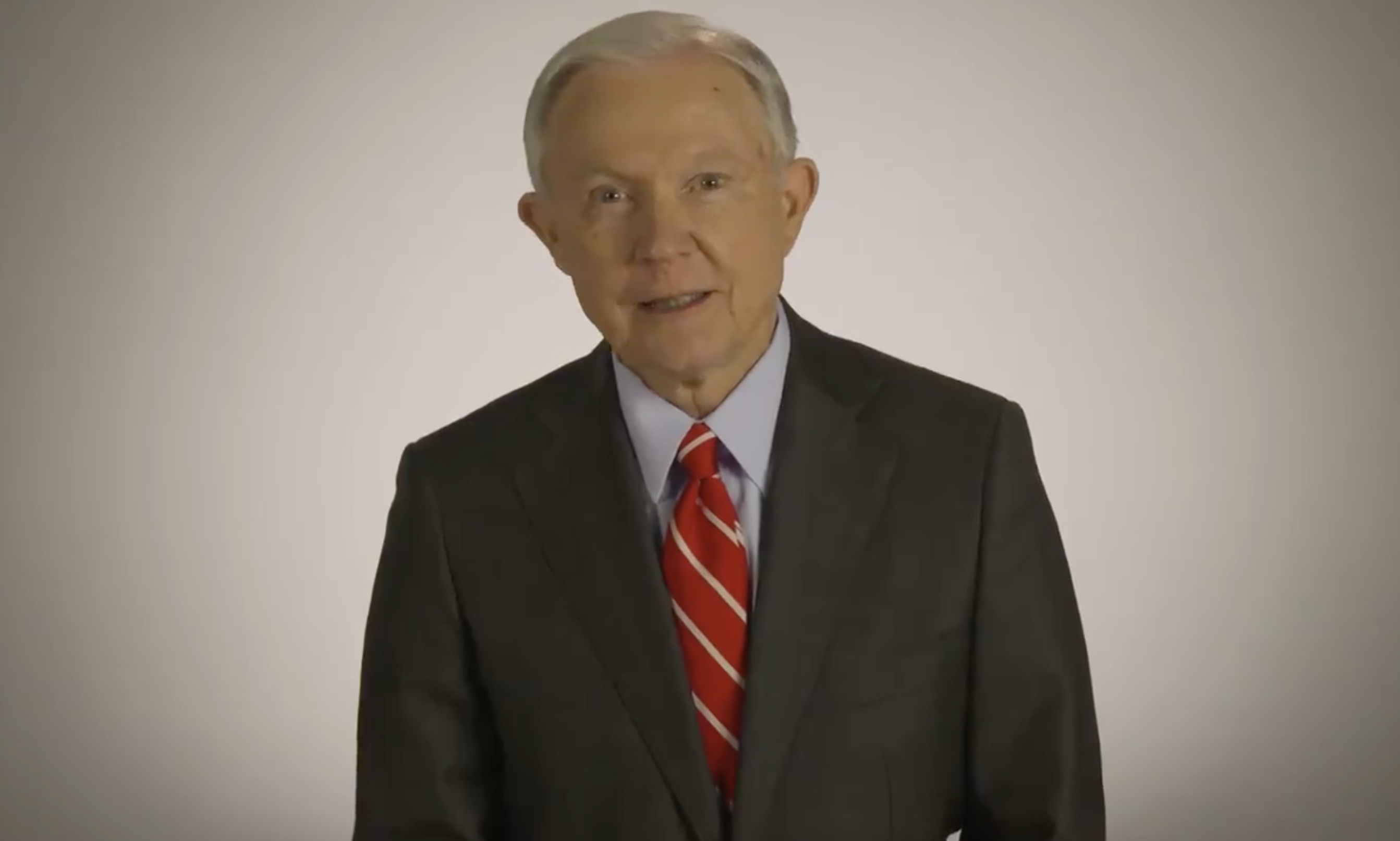 Former University of Alabama President Judy Bonner has penned a letter endorsing Jeff Sessions in the race for U.S. Senate.
"During his 20 years in the Senate, Jeff worked side-by-side with our senior senator, Richard Shelby, always fighting for Alabama values and looking after Alabamians. I'm sure Senator Shelby would agree that no finer person has ever served in the U.S. Senate than Jeff Sessions. Jeff is a man with the highest degree of integrity, character and honesty. Together, they made an impressive team for our state and can do so again," Bonner said. 
"When Hurricanes Ivan and Katrina hit Alabama in 2004 and 2005, Jeff and his wife, Mary, were literally passing water bottles out in Bayou La Batre and helping provide food and shelter to those affected throughout South Alabama. And when the Deepwater Horizon oil spill occurred in 2010, Senator Sessions, Senator Shelby and my brother, Jo, were keeping the pressure on Ken Feinberg and BP to make sure our state was compensated," Bonner said. 
"While in the Senate, Jeff visited every county – all 67 – at least once a year. Like Senator Shelby, he knows Alabama like the back of his hand. And when our people have needed their senator to help them cut through the bureaucracy at the VA, Social Security or one of the many other federal agencies, Senator Sessions and his team were always there for us. He knows how to represent Alabama in Washington – and serve all of us – because he has been a servant leader his entire life," Bonner wrote.
Bonner pointed to Sessions's ability to deliver results for Alabama immediately.
"Another important point to consider is there will come a day when Senator Shelby decides to retire. Do we want our next senior senator to have more than 20-years-experience and seniority or do we want someone who is still learning his way around the Capitol?" Bonner asked. 
Bonner concluded her letter with this note about Jeff Sessions:
"He is Alabama through and through. I hope you will consider giving him your support and trust as well. He has never let Alabama down and he never will."