Ainsworth says that Twinkle is a liar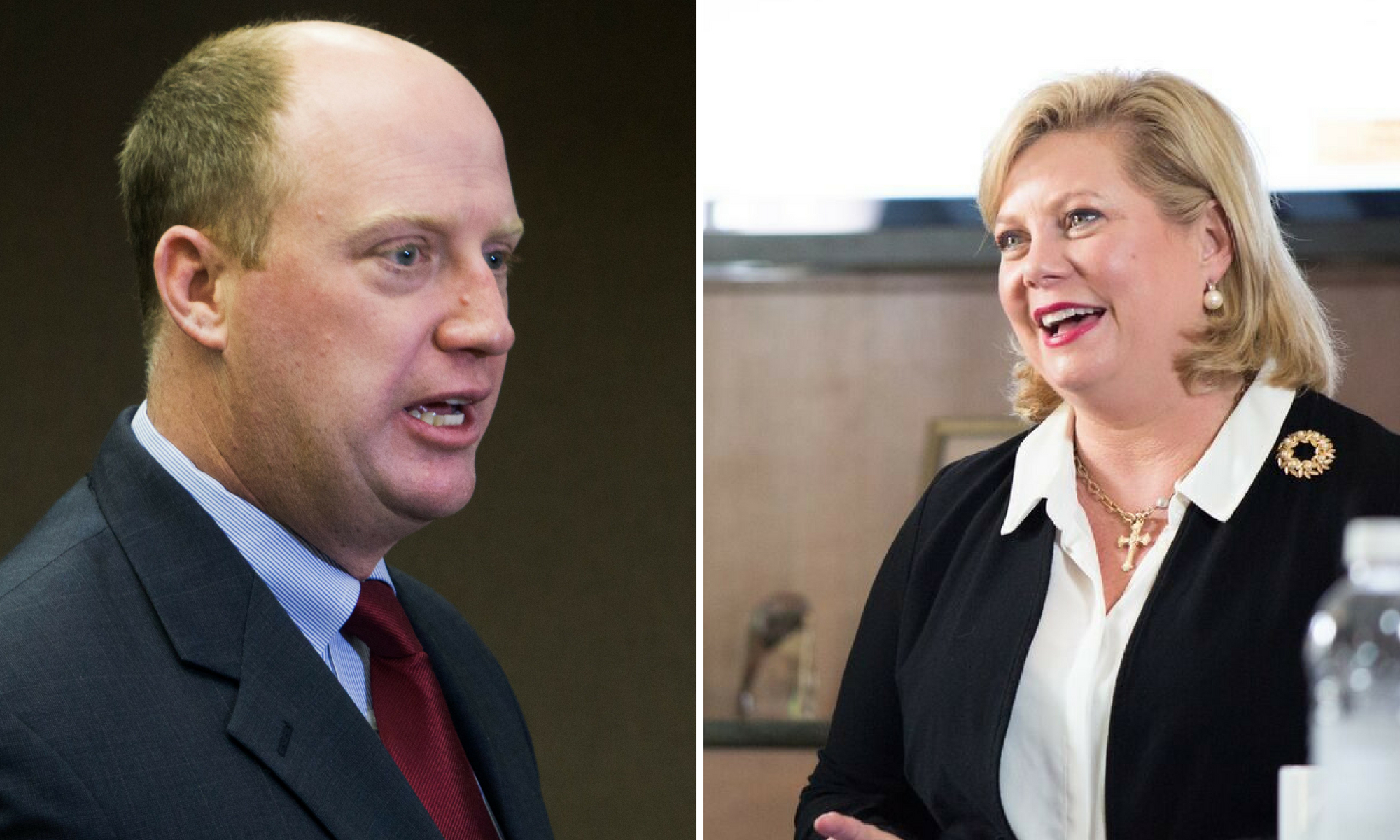 The Republican race for Alabama Lieutenant Governor has gotten heated with both candidates questioning the truthfulness of the other. On Monday, state Representative Will Ainsworth, R-Guntersville, loaded up the family into a new flatbed truck with a giant fiberglass tiger statue in the back and towing a powerful bass boat. The Ainsworth family toured the state on the last day of the campaign in what Ainsworth called a "truth tellin tour."
The Alabama Political Reporter caught up with Ainsworth at a press conference in Vestavia at the City Hall. Ainsworth presented APR with a copy of a letter from the Jackson County Sheriff's Office that he said offers conclusive proof he was never arrested in that area.
"You have NO record of arrest/confinement at Jackson County, Alabama Jail. Per the Circuit Clerk's Office, you have ONE Citation/Ticket in the year 2001 for operating an unregistered boat," the letter from Jackson County Chief Deputy Rocky Harnen reads.
Ainsworth told APR that in 2001, he was operating a boat that was owned by a friend, "I didn't have money for a boat," when the marine police ticketed them for not having proof of registration of the boat through a current boat sticker. The owners of the boat were able to present the court with proof of registration so they were charged $10 in court costs and the case was dismissed. Ainsworth said that he was never arrested for the boating infraction.
"Twinkle made it up," Ainsworth said of his opponent's claim that he had been arrested in Jackson County. Ainsworth even had a campaign sign saying, "Twinkle is a liar."
Ainsworth said that Twinkle has falsely claimed in television and radio ads and mass mailings costing thousands of dollars.
Ainsworth also objected to the Cavanaugh campaign's claim that he stole $15,000 worth of property.
Ainsworth admitted that he was arrested once while a college student at Auburn University; but said that it was a "college prank" and not grand theft.
Ainsworth admitted stealing a fiberglass tiger, like the one that he had on his truck.  The tigers had been placed around the City of Auburn by the Chamber of Commerce.
APR asked: there has been some conflicting reports on this as to whether it was one tiger or several tigers.  How many tigers was it?
"Five," Ainsworth said.
APR asked were all of the tigers eventually returned or are there some of them hidden in Guntersville someplace?
Ainsworth said yes, they were all returned and that they never meant to keep the tigers. The plan was to take the tigers and hold them until an amnesty day came where they could return them without charges being filed. They were, however, discovered before the amnesty. Ainsworth admitted that it was a mistake.
Ainsworth said that the Cavanaugh campaign has misreported the facts of what happened in these two incidents.
"If we can't trust Twinkle to tell the truth as a candidate, how can Alabamians ever believe a word she says as an elected official," Ainsworth said. "As a career politician and a product of the Montgomery swamp, she has based her entire campaign on lies, deceit, and dirty tricks in hopes that some of her false attacks will stick. I have confidence that Alabama Republican runoff voters are too smart for her dirty tricks."
APR asked if all of the negative campaigning and negative attacks have hurt the chances of the Republican nominee against the Democratic nominee for Lt. Governor in the fall, Dr. Will Boyd.
Ainsworth said that he did not think it would.
The Republican primary runoff is today.
Print this piece
Sessions: FFRF's demands that Ivey stop praying is ridiculous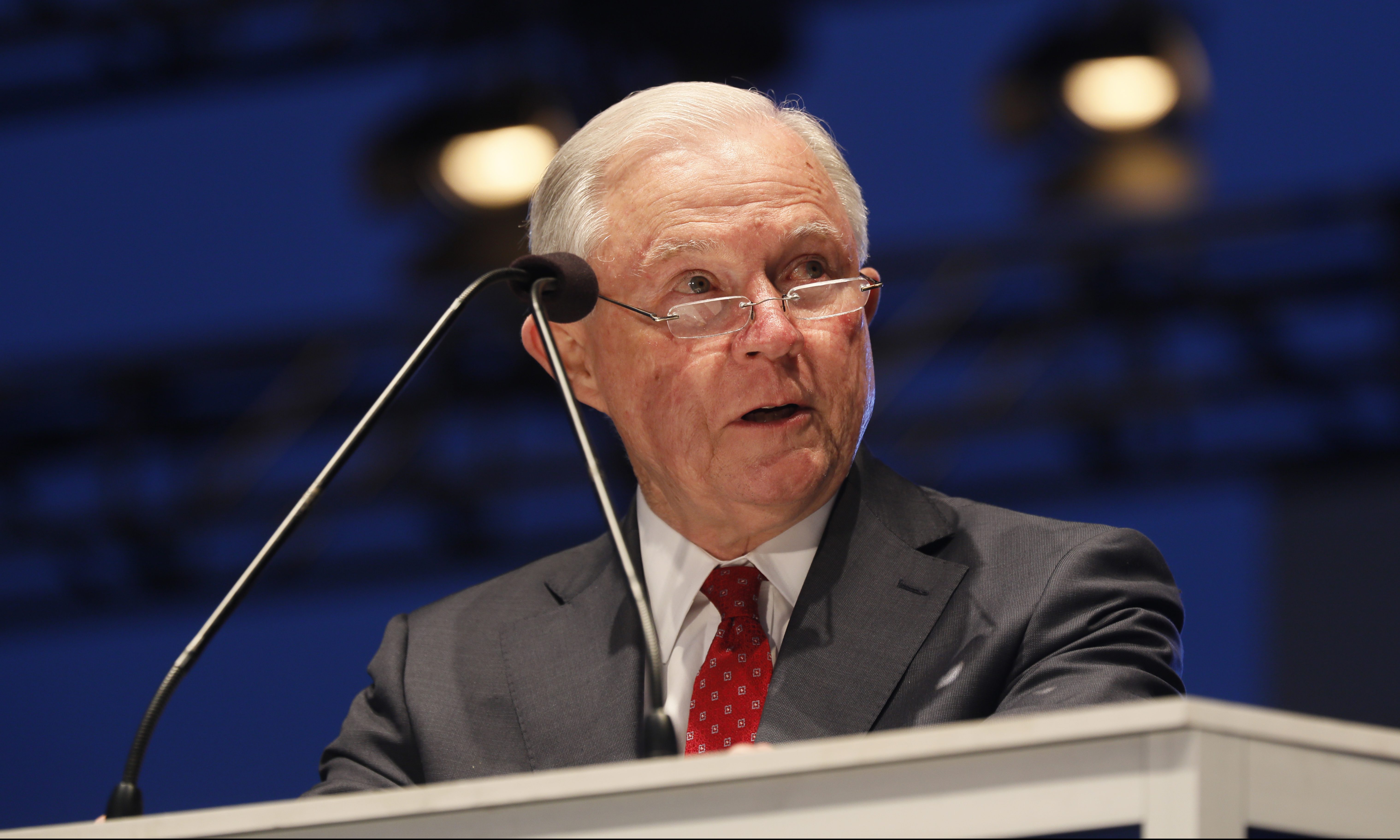 Wednesday, former Senator and GOP Senate candidate Jeff Sessions (R-Alabama) said that Alabamians will not be intimidated by the Freedom From Religion Foundation. Sessions was responding to a letter that the FFRF sent to Alabama Governor Kay Ivey (R) demanding that she stop praying at press conferences and citing scriptures.
"This is RIDICULOUS," Sessions said. "Alabamians will NOT be intimidated by Freedom From Religion Foundation atheists spouting constitutional heresies in their war on religion. My friend Governor Kay Ivey is completely within her God-given and constitutional rights to pray for Alabama, and I stand with her!"
"The FRFF atheists want to force Governor Ivey and all public officials to hide their deeply-held convictions," Sessions continued. "THEY are trying to impose their views AGAINST religion on US! Gov. Ivey calling for prayer for our great state & country is NOT her forcing Christianity on anyone."
"The Constitution guarantees EVERY American, even public officials, the right to freely exercise their religion," Sessions stated. "It's time this country REJECT the FRFF's extreme and unconstitutional view of religious liberty in America."
On Monday, the Wisconsin based Foundation chastised Gov. Ivey for, "Your use of your office to promote Christianity. FFRF's purposes are to protect the constitutional principle of separation between state and church and to educate the public on matters relating to non-theism."
The FFRF objected to Gov. Ivey's speech during Friday's press conference announcing that she was issuing a stay-at-home order for the State of Alabama to fight COVID-19.
"Multiple concerned Alabama residents reported that you used this official government event to promote your personal religious beliefs," the FFRF wrote. "In the middle of your speech you suddenly started preaching,"
"The good Lord reminds us in Isaiah 43:1-3, and I quote, "Do not fear for I am with you. Do not be dismayed for I am your God," Ivey said drawing the ire of the FFRF. "I will strengthen you and help you. I will uphold you with my righteous hand."
They also objected to Ivey's inviting Reverend Cromwell Handy from the Dexter Avenue King Memorial Baptist Church to speak at this official state-sponsored event."
"Reverend Handy delivered a 9-minute long sermon, during which he recited many different bible verses and referred to the pandemic as an opportunity given by God "to pause and reflect on His glory."" The FFRF continued. "To end the press conference, you asked Reverend Handy "to lead a prayer to God Almighty asking for his blessings.. Reverend Handy then led all of the government officials present in a lengthy formal prayer "in Jesus' name.""
The FFRF claimed that, "These actions amount to an endorsement of religion, specifically Christianity, in contravention of the Establishment Clause of the First Amendment."
"We urge you in the future to refrain from promoting religion in your official capacity as governor of Alabama," the FFRF stated.e
Sessions faces former Auburn head football Coach Tommy Tuberville in the Republican primary runoff on July 14. The winner of the runoff will face U.S. Senator Doug Jones (D-Alabama) in the November general election.
Sessions served in the Senate from 1997 to 2017. He left the Senate after he was confirmed as President Donald J. Trump's Attorney General and served in that role through November 2018. He was a late entry into the race for the Republican nomination for U.S. Senate.
Print this piece