Lathan: ALGOP ready to come together as "one team" after runoffs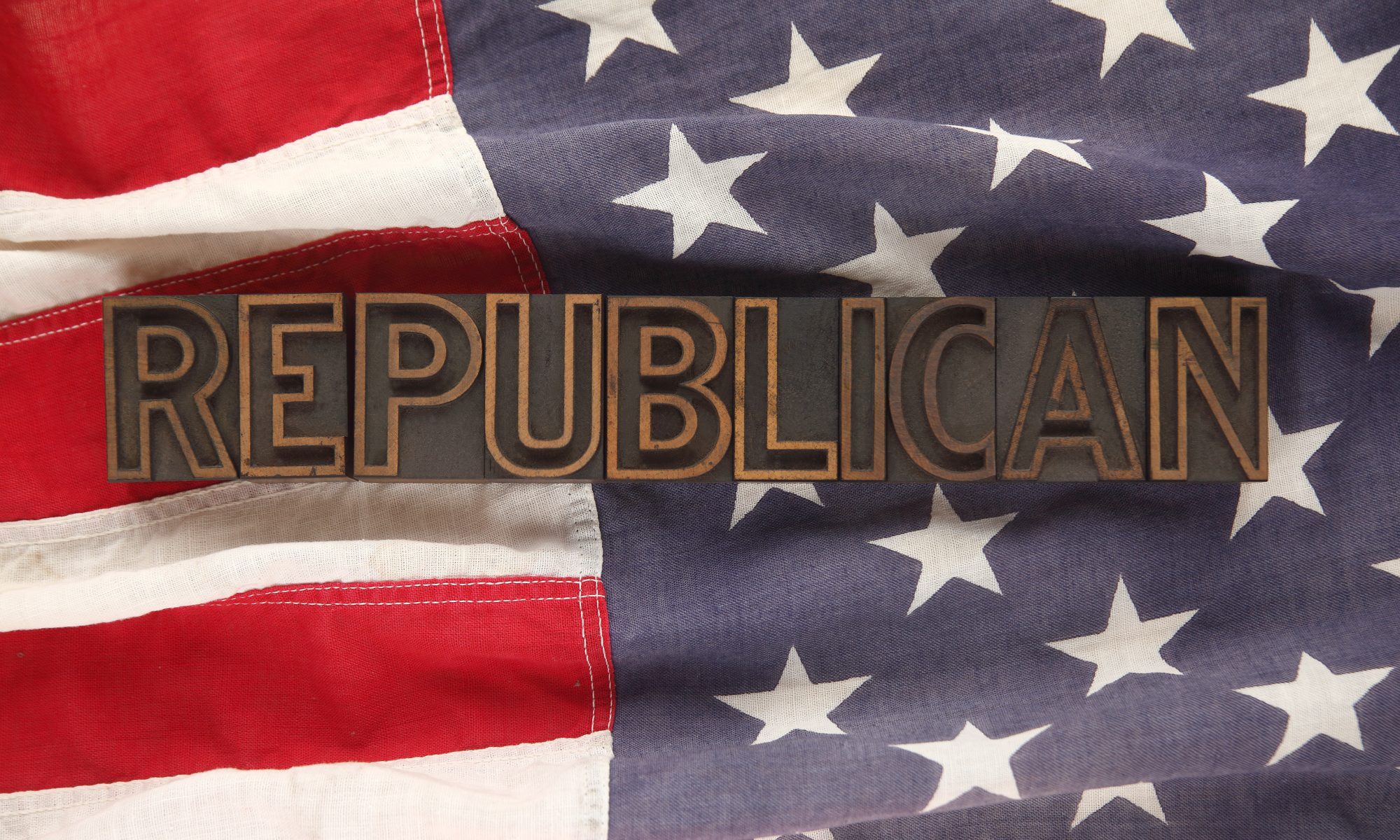 Tuesday, Alabama Republican Party Chairman Terry Lathan congratulated the candidates who won and said that now Alabama Republican will come together as one great team to keep America great.
"Congratulations to our candidates who won their races in Tuesday's runoff election," Lathan said. "We are grateful to over one thousand of our Alabama Republican patriot servants who passionately stepped into the arena of public service. It is a daunting task for them to spend time away from their family, businesses, careers and personal lives as volunteers to serve our great state and nation. We salute them."
"We are ready to come together as one team as we work to defeat the Democrats this November," Lathan said. "A vote for an Alabama Republican is a vote for: historic tax cuts, a robust economy, national and border security, strong pro-life legislation and slashed government regulations. Our party united two years ago to elect President Donald Trump. Since then, we have confirmed one U.S. Supreme Court Justice and are actively working to confirm another. We would not have this chance with a Democrat in the White House."
"As a reminder, every Alabama Democrat signed on to support their party's liberal progressive platform when they qualified for office with this pledge: 'I hereby certify that I am a Democrat and that I subscribe to the Principles of the Democrat Party of Alabama.' We will remind the voters of that blue pledge in red Alabama," Lathan added. "We will not stand idly by and let the Democrat Party try to further divide our state and nation to implement policies that fail our citizens. The 2016 election changed the path of our nation for the better. If Alabama Republicans stand together again to support our team, we will repeat that success this November. We will continue to keep America great while we protect our sweet home, Alabama."
Terry Lathan is the second woman Republican Party Chairman. The first was Twinkle Andress Cavanaugh who narrowly lost her bid for Lieutenant Governor.
Alabama is one of the most conservative, most supportive of Donald Trump states in the entire country. Republicans hold a super majority in each house of the Alabama legislature, the last three governors have been Republicans and five of the last seven. Over 60 of the elected partisan office holders are Republicans. The party's invincibility was shaken however last December when U.S. Senator Doug Jones (D) was elected in a special election taking a seat that had been in Republican hands since 1997.
Republicans are motivated to prevent anything like that from happening again this fall.
Sewell: Confirming Barrett before the election would undermine Supreme Court's legitimacy
Saturday, Congresswoman Terri Sewell (D-Alabama) released a statement claiming that President Donald J. Trump's (R) nomination of Judge Amy Coney Barrett to replace Justice Ruth Bader Ginsburg as Associate Justice on the Supreme Court was tainted by the hypocrisy of Senate Republicans and that confirming Judge Barrett would undermine the legitimacy of the Supreme Court.
"The Supreme Court nomination by President Trump today, with the 2020 presidential election only 38 days away, denies the American people a voice in this very important decision," Rep. Sewell said. "The nomination of Judge Amy Coney Barrett is clearly tainted by the hypocrisy of Senate Republicans to go back on their own promise not to fill a vacancy on the Supreme Court so close to a presidential election. This standard articulated by Senate Republicans was applied against President Obama's nomination of Judge Merrick Garland eight months before the 2016 presidential election. This blatant power grab by Trump and Senate Republicans is especially disturbing given that the voting process has already begun with hundreds of thousands of voters having cast their ballots in the 2020 presidential election."
"Fairness and comity demand that the Senate not confirm any vacancy on the Supreme Court until the American people have chosen the next president," Sewell concluded. "To do otherwise, I believe would undermine the very legitimacy of the Supreme Court."
Friday before Barrett was even nominated, U.S. Senator Doug Jones (D-Alabama) announced that he will not support any Trump nominee for the Supreme Court for the vacancy created by Justice Ruth Bader Ginsburg's passing. Jones stated, "I will not support the confirmation of any Supreme Court justice nominee before the election."
"Justice Ginsburg was a role model and an inspiration," Sen. Jones said. She was a brilliant and tireless advocate, a champion for fairness and equality, and her efforts have brought our country closer to the ideals upon which it was founded."
"It is a poor reflection of the state of our national politics that, just hours after Justice Ginsburg's passing, we were thrust into a divisive partisan fight over her successor, denying the nation the time to mourn this extraordinary American's death," Jones continued. "Just weeks from a national election, we are confronting a blatant power grab by Senate Majority Leader Mitch McConnell and the President that will undermine the court and subvert the will of the American people."
"Just four years ago, Leader McConnell held open a Supreme Court seat for ten months before a presidential election because he said time and again that, in an election year, we must let the American people decide," Jones said. "If confirming a Supreme Court justice ten months prior to a presidential election would have denied the American people a voice, then isn't he now denying the American people a voice by rushing to confirm a justice just weeks before a presidential election?"
"I believe the answer to this question is a resounding YES," Jones continued. "This is especially true given the urgent legislative work we have yet to do. Leader McConnell should turn his focus instead to protecting the lives and livelihoods of the American people by bringing a new bipartisan COVID-19 relief package up for a vote. We also need to pass the National Defense Authorization Act to support our military. We need to pass our annual funding bills instead of kicking the can down the road with yet another costly continuing resolution. We need to pass the John Lewis Voting Rights Advancement Act, which has languished in this Senate, in order to protect the right of all Americans to vote and participate in our democracy."
"Consequently, under these circumstances, I will not support the confirmation of any Supreme Court justice nominee before the election," Jones explained. We should not force the country into a brutal and divisive partisan confirmation fight while Americans are already voting to choose the next President. If President Trump is re-elected, I will evaluate any pending or future nominee on their merits and vote for or against the nominee based solely on their qualifications."
Trump has already appointed Neil Gorsuch and Brett Kavanaugh to the U.S. Supreme Court. President Barack H. Obama (D) only got to select two of his nominees to the court. When conservative icon Supreme Court Justice Antonin Scalia died in 2016 – the previous election year, Republicans led by McConnell and Sen. Richard Shelby (R-Alabama) blocked Obama's appointee, Merrick Garland.
Jones also voted against previous Trump nominee Brett Kavanaugh.
Congresswoman Terri Sewell represents Alabama's Seventh Congressional District. Sewell has no Republican general election opponent.