Ivey announces Carpenter Technology Corporation plans for Alabama Emerging Technology Center
Monday Alabama Governor Kay Ivey (R) joined executives of Philadelphia-based Carpenter Technology Corporation at the Farnborough International Airshow to announce plans for adding an Emerging Technology Center at its campus in Limestone County in northern Alabama.
"Carpenter's decision to locate this facility at its existing Athens site reflects the company's confidence in its Alabama operation and the workforce there," Governor Kay Ivey said. "I know that the discoveries made at this center will power many advances in high-tech manufacturing for Carpenter."
The facility will initially focus on additive manufacturing (AM) technology development, with future investments slated for soft magnetics and meltless titanium powder. Carpenter is promising to invest $52 million in the Emerging Technology Center, which is vital to accelerate the company's key growth initiatives and is aligned with its business strategy of becoming an end-to-end solutions provider in the AM area. The project is expected to create an estimated 60 jobs over the next five years.
Governor Ivey and Carpenter officials announced the project during a ceremony at the Alabama Department of Commerce's "Made in Alabama" booth at the Farnborough Airshow, the aerospace industry's premier 2018 trade show.
Stephen Peskosky, Carpenter's Vice President of Corporate Development, stressed the significance of Carpenter's expanded operations in Alabama. "Our relationship with the state of Alabama has flourished since we selected Limestone County for our forging facility in 2011. With the addition of the Emerging Technology Center, our Athens, AL location continues to be a key location in supporting many of the key markets we serve."
Carpenter's 500,000-square-foot Alabama manufacturing facility began operations in 2014. The facility produces high-end specialty alloy products, primarily for the aerospace and energy markets. It later expanded the Athens site to produce superalloy powders used in applications including jet engine disks and 3-D printed aircraft engine components and other products.
Economic Developer Nicole Jones told the Alabama Political Reporter, "Additive manufacturing, also known as 3-D printing, refers to the process of building parts through the combination of material, layer-by-layer, from a CAD file. The Emerging Technology Center will allow Carpenter employees to conduct research and development of new alloys and 3-D printed parts that will primarily be utilized within aerospace and energy markets."
Nicole Jones added, "Carpenter's addition to its already-existing 500,000 square foot facility in Athens (Limestone County) is a testament to north Alabama's rich technological history and demonstrates confidence in our state's workforce. Thank you, Carpenter Technology Corporation, for your continued investment in Alabama."
"We are excited that Carpenter Technology has once again decided to expand their presence in Limestone County," County Commissioner Mark Yarbrough said. "They have been, and will continue to be an outstanding community partner."
The company has invested $575 million in its Alabama operations.
"This new facility is vitally important to the growth of Carpenter's AM industrialization," said Alabama Department of Commerce Secretary Greg Canfield, "It not only complements the company's ongoing AM investments and recent acquisitions in this evolving space, but it also creates high-paying jobs in Alabama while also expanding the capabilities of the state's already robust aerospace industry."
Carpenter Technology Corporation (NYSE: CRS) is a recognized leader in high-performance specialty alloy-based materials and process solutions for critical applications in the aerospace, defense, transportation, energy, industrial, medical, and consumer electronics markets. Carpenter was founded in 1889 and has evolved to become a pioneer in premium specialty alloys, including titanium, nickel, and cobalt, as well as alloys specifically engineered for AM processes and soft magnetics applications. Carpenter has expanded its AM capabilities to provide a complete "end-to-end" solution to accelerate materials innovation and streamline parts production.
Print this piece
Governor awards $9.5 million in grants to expand internet access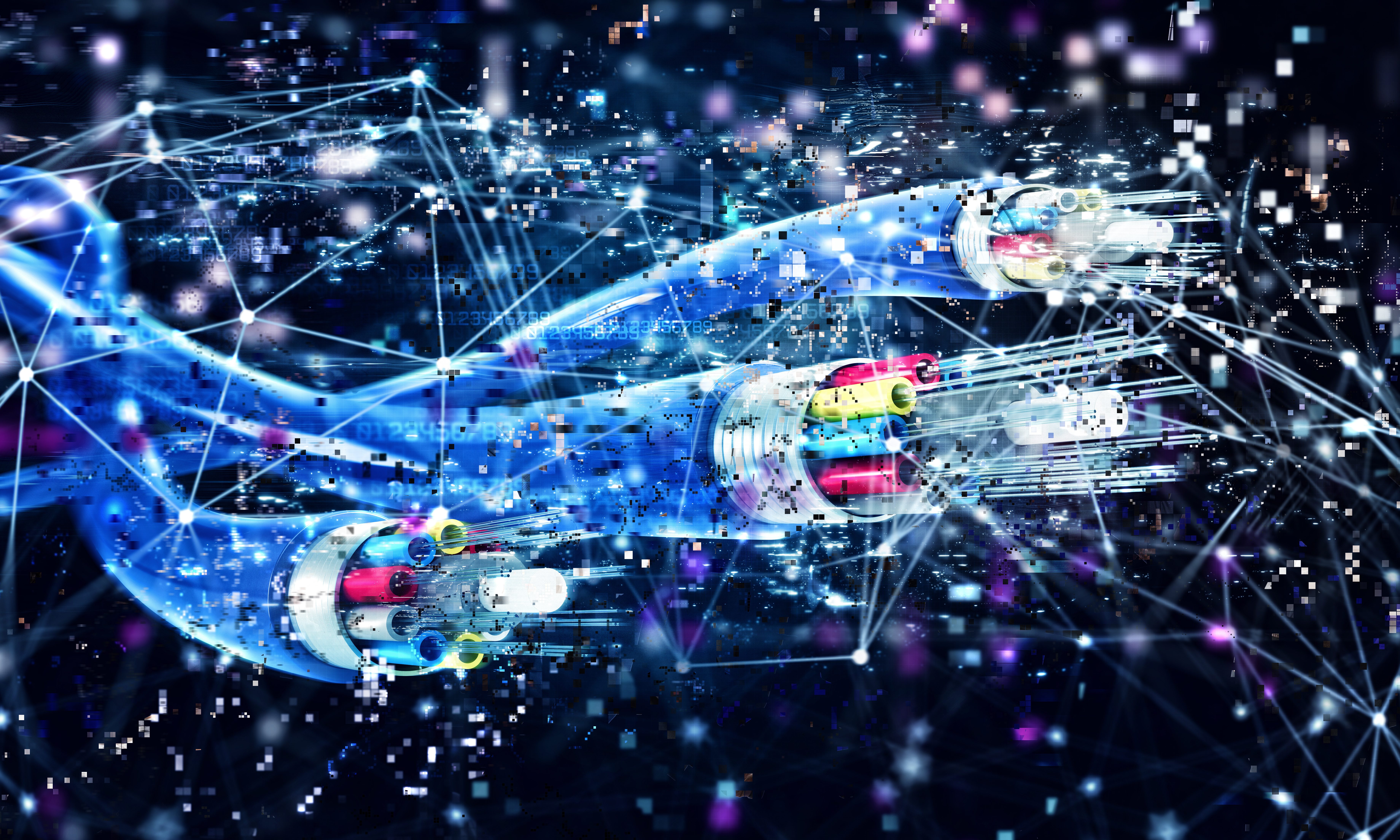 Gov. Kay Ivey has awarded 20 grants totaling more than $9.5 million to provide high-speed internet access to numerous communities throughout Alabama.
The grants, part of the Alabama Broadband Accessibility Fund, were awarded to nine broadband providers to fund multiple projects in their coverage areas.
"Availability of high-speed internet has always been vital, but the events of the past several weeks magnify just how imperative it is that all Alabamians have access to broadband," Gov. Ivey said. "I am pleased to support these projects and look forward to the day when every household, school, healthcare facility, emergency service and business throughout Alabama is afforded broadband availability."
The fund, which is being administered through the Alabama Department of Economic and Community Affairs, was created by the Alabama Legislature in 2018 to provide high-speed internet to rural and underserved areas of the state.
"As our day-to-day way of living has been impacted over the past few weeks, it has underscored the value and necessity of high-speed broadband services. That is something that Governor Ivey, the Legislature and ADECA have been working to address through the Broadband Accessibility Fund," ADECA Director Kenneth Boswell said. "ADECA takes its role in administering this program seriously and is honored to be entrusted with the responsibility."
This latest round of Broadband Accessibility grants came from applications submitted in late December 2019. Additional awards from this round of applications could also be announced.
Grants awarded and coverage areas are:
Central Alabama Electric Cooperative – $224,175 to provide broadband services in north Lowndes County including 301 households and 15 businesses.
Central Alabama Electric Cooperative – $289,100 for service in southwest Autauga and southeast Dallas counties including 343 households and 38 businesses.
Central Alabama Electric Cooperative – $480,200 for service in northwest Autauga, northeast Dallas and south Chilton counties including nearly 500 households and 31 businesses.
Central Alabama Electric Cooperative – $682,325 for service adjacent to the town of Billingsley in Autauga County which includes 656 households and 45 businesses.
Central Alabama Electric Cooperative – $1.06 million for service in Chilton County south of the city of Clanton and north of the town of Billingsley which is in neighboring Autauga County. The project will offer service to 1,093 households and 41 businesses.
Central Alabama Electric Cooperative – $557,987 for service in north-central Autauga County and parts of south-central Chilton County to include service offerings to 743 households and 21 businesses.
Central Alabama Electric Cooperative – $531,650 for service in southeast Chilton County, northeast Autauga County and northwest Elmore County including 509 households and 17 businesses.
Central Alabama Electric Cooperative – $279,300 for service in northwest Chilton County and east Bibb County including 409 households and 12 businesses.
Charter Communications – $336,830 for service in the town of Autaugaville in Autauga County including 641 household and 14 businesses.
Comcast of Alabama – $820,750 to service the Town of Dauphin Island in Mobile County including 2,500 households and 24 businesses.
Hayneville Telephone Co. – $205,705 for service in Lowndes County's Black Belt and Hicks Hill communities including 258 households and four businesses.
Hayneville Telephone Co. – $125,671 for service in an area southeast of the town of Hayneville including 187 households and one business.
Hayneville Telephone Co. – $143,265 for service southwest of the town of Hayneville including 191 households and two businesses.
Hayneville Fiber Transport Inc. (Camellia Communications) – $90,072 for service in the Butler County community of Poorhouse community northeast of the city of Greenville.
JTM Broadband – $404,414 for service in Lauderdale County east of the town of Killen including 1,303 households and 247 businesses.
Mon-Cre Telephone Cooperative – $529,707 for service in north Crenshaw County and south Montgomery County including 350 households.
National Telephone of Alabama – $357,171 for service in the Red Rock community in Colbert County including 205 households and six businesses.
Roanoke Telephone Co. – $308,882 – for service in an area of south Randolph County between the municipalities of Roanoke and Wadley including 269 households and four businesses.
Troy Cablevision – $1.38 million for service in parts of Coffee, Covington, Geneva and Houston counties including 1,190 households and 80 businesses.
Troy Cablevision – $750,625 for service in parts of Coffee, Crenshaw and Pike counties including 603 households and 38 businesses.
ADECA administers a wide range of programs that support law enforcement, victim programs, economic development, water resource management, energy conservation and recreation.
Print this piece