Maddox calls for debate; Ivey team changes the subject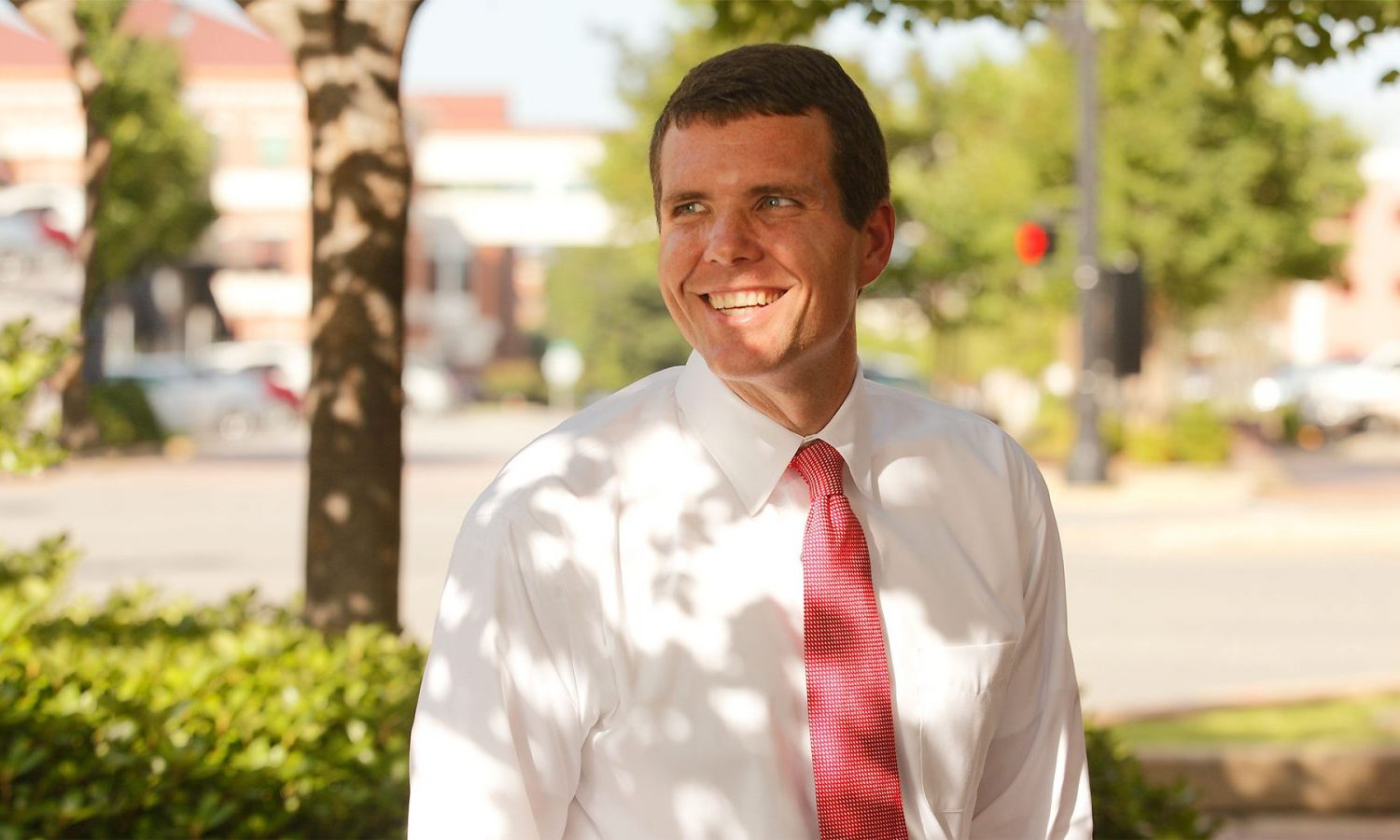 Democratic gubernatorial candidate Tuscaloosa Mayor Walt Maddox on Tuesday proposed four debates between him and Republican Governor Kay Ivey.
"In a few months, Alabamians will again make one of the most important decisions in their lives, by deciding who will be our next governor," wrote Maddox. "As you know, Alabama is facing many challenges. We can both agree that we owe the people of this state an opportunity to hear directly our specific plans to address these issues and lead our state forward into the future."
Instead of seriously answering Maddox's debate proposal, Ivey's campaign issued yet another press release calling on him to support President Donald J. Trump's Supreme Court pick, Brett Kavanaugh. This time, they add a few more topics to their response. "Walt Maddox refuses to say if he supports Brett Kavanaugh for the Supreme Court, it's impossible to get a straight answer from him on gun rights, and he's all over the map on abortion. It seems the person Walt Maddox should be debating is himself," said Ivey's release.
At a press conference Tuesday in Birmingham, Maddox answered Ivey's retort saying, "You see the clear choices in this election today. Governor Ivey is focusing on tired old rhetoric while I'm standing here, looking you in the eye and answering your questions about how to move Alabama forward." Maddox continued, "I've spoken all over this state and answered every one of these questions in political forums. Governor Ivey should try it."
On several occasions, Alabama Political Reporter has asked the Ivey campaign whether the governor thought the people of Alabama deserved an opportunity to see the candidates stand side-by-side to discuss issues just as presidential nominees do every four years, and each time campaign Communications Director Debbee Hancock has refused to answer the question. Again, when APR asked Ivey's campaign manager, Brent Buchanan, the same question, he referred us to Hancock who appears not to answer emails or text messages. Apparently, ignoring questions and changing the subject is Hancock and Buchanan's strategy for now.
In his letter, Maddox proposed a series of four debates. The first would be on Education and Economic Development, the second, Ivey and Maddox would address their plans for Public Safety, Health Care and Infrastructure. The third and fourth meetings would be a Town Hall-style discussion – one in a major city and the other in a rural community.
During the Republican primary, Ivey did not appear alongside her rivals, which didn't hurt her as she handily dispatched each competitor.
In 2014, then-incumbent Gov. Robert Bentley refused to share a stage with Democrat Parker Griffith.
Ivey's campaign staff is dismissive and even arrogant about any need to face Maddox, much like Bentley in his reelection bid.
Those close to Ivey's operation, but not directly involved, say the plan is to run a rose garden campaign with Ivey attending ribbon-cuttings and staged announcements.
However, Maddox believes Ivey wants to debate but is being controlled by her staff.
"I believe Governor Ivey wants to debate. I just hope the people around her will let her."
Maddox's team is a seasoned band of committed professionals who will not be dismissed like others before them.
Maddox suggests that each of the four meetings offer viewers two hours of in-depth discussion between the candidates.
He concludes the letter by saying, "I am confident that with more than three months remaining, and with so much at stake, we will make this happen for the people of Alabama."
Ivey's campaign response: dodge and deflect by changing the subject.
Lilly Ledbetter speaks about her friendship with Ginsburg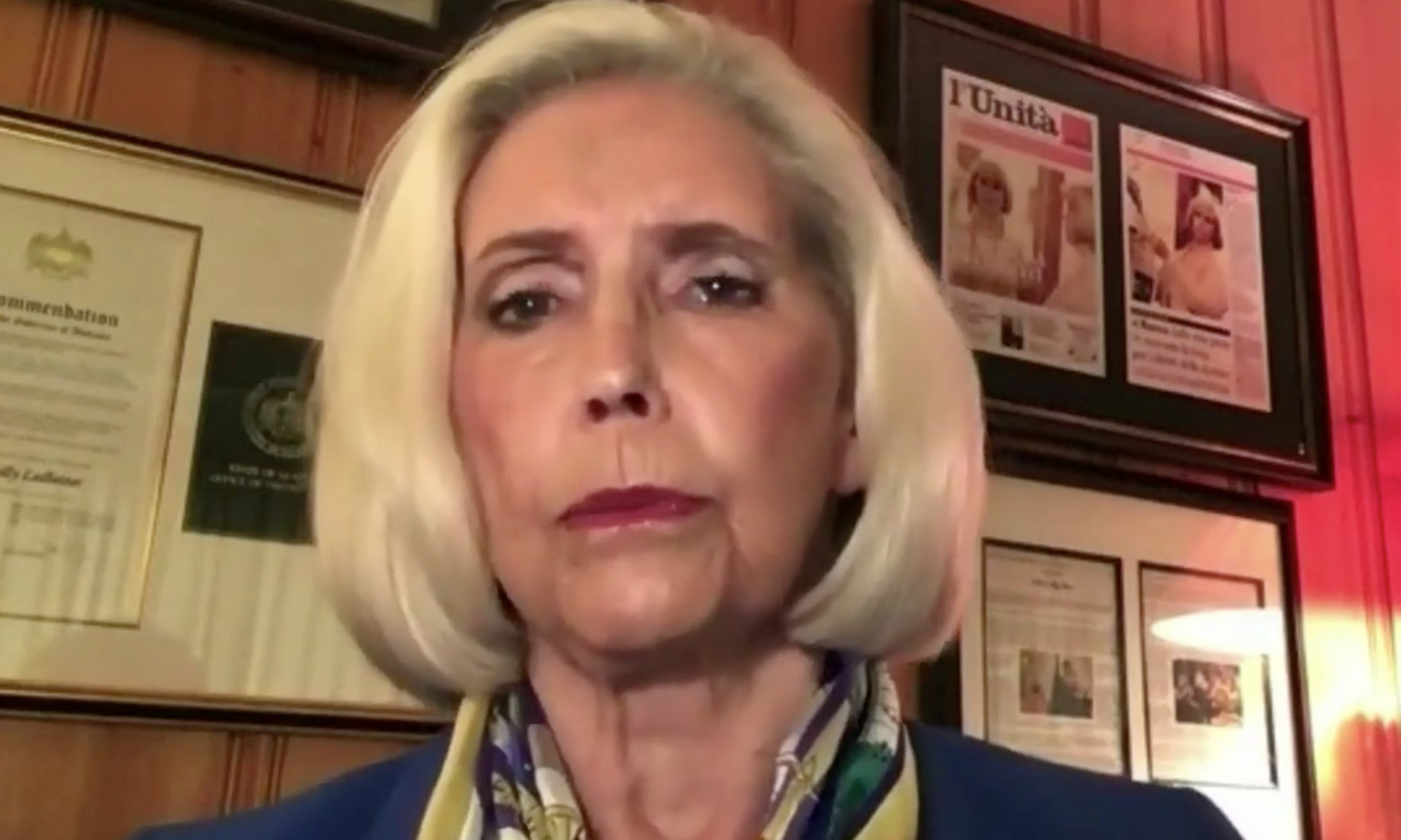 When anti-pay-discrimination icon and activist Lilly Ledbetter started receiving mail from late Supreme Court Justice Ruth Bader Ginsburg, Ledbetter's attorney told her to save the envelopes. That's how unusual it is to get personal mail from a member of the nation's highest court.
Ledbetter, 82, of Jacksonville, Alabama, shared her memories of her contact with Ginsburg over the last decade during a Facebook live event hosted by Sen. Doug Jones on Monday.
Ginsburg famously read her dissent from the bench, a rare occurrence, in the Ledbetter v. Goodyear Tire & Rubber Co. decision in 2007. The court ruled 5-4 to affirm a lower court's decision that Ledbetter was not owed damages for pay discrimination because her suit was not filed within 180 days of the setting of the policy that led to her paychecks being less than those of her male colleagues. 
Ledbetter said that Ginsburg "gave me the dignity" of publicly affirming the righteousness of Ledbetter's case, demonstrating an attention to the details of the suit.
Ginsburg challenged Congress to take action to prevent similar plaintiffs from being denied compensation due to a statute of limitations that can run out before an employee discovers they are being discriminated against. 
The Lilly Ledbetter Fair Pay Act of 2009 was passed by Congress with broad bipartisan support and signed into law by President Barack Obama. It resets the statute of limitation's clock with each paycheck that is reduced by a discriminatory policy.
Ledbetter said that her heart was heavy when she learned of Ginsburg's death on Friday. The women kept in touch after they met in 2010. That was shortly after the death of Ginsburg's husband, tax attorney Marty Ginsburg. She spoke about her pain to Ledbetter, whose husband Charles had died two years before.
"So we both shared that, and we shared a tear," said Ledbetter.
Ginsburg invited her to her Supreme Court chambers to see a framed copy of the act, next to which hung a pen that Obama used to sign it.
Ginsburg later sent Ledbetter a signed copy of a cookbook honoring her husband that was published by the Supreme Court Historical Society. Included with it was a personal note, as was the case with other pieces of correspondence from the justice that Ledbetter received at her home in Alabama. They were often brochures and other written materials that Ginsburg received that featured photos of both women.
Ledbetter expressed her support for Jones in his race against GOP challenger Tommy Tuberville. The filling of Ginsburg's seat is a major factor in that, she said.
"I do have to talk from my heart, because I am scared to death for the few years that I have yet to live because this country is not headed in the right direction," she said.
She noted that Ginsburg was 60 when she was appointed to the court. Ledbetter said that she opposes any nominee who is younger than 55 because they would not have the experience and breadth of legal knowledge required to properly serve on the Supreme Court.
She said that issues like hers have long-term consequences that are made even more evident by the financial strains resulting from the pandemic, as she would have more retirement savings had she been paid what her male colleagues were.
Jones called Ledbetter a friend and hero of his.
"I've been saying to folks lately, if those folks at Goodyear had only done the right thing by Lilly Ledbetter and the women that worked there, maybe they'd still be operating in Gadsden these days," he said.