Maddox calls for debate; Ivey team changes the subject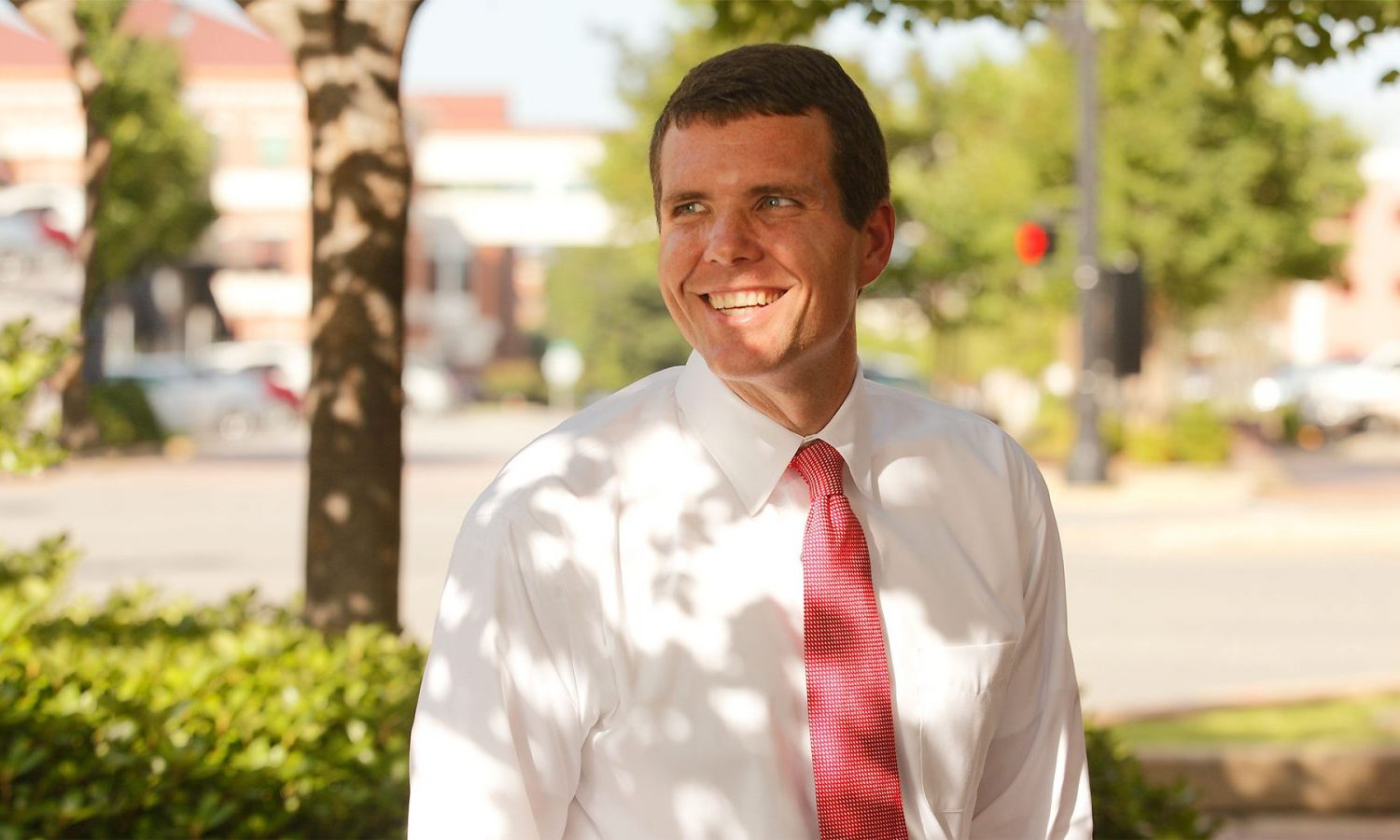 Democratic gubernatorial candidate Tuscaloosa Mayor Walt Maddox on Tuesday proposed four debates between him and Republican Governor Kay Ivey.
"In a few months, Alabamians will again make one of the most important decisions in their lives, by deciding who will be our next governor," wrote Maddox. "As you know, Alabama is facing many challenges. We can both agree that we owe the people of this state an opportunity to hear directly our specific plans to address these issues and lead our state forward into the future."
Instead of seriously answering Maddox's debate proposal, Ivey's campaign issued yet another press release calling on him to support President Donald J. Trump's Supreme Court pick, Brett Kavanaugh. This time, they add a few more topics to their response. "Walt Maddox refuses to say if he supports Brett Kavanaugh for the Supreme Court, it's impossible to get a straight answer from him on gun rights, and he's all over the map on abortion. It seems the person Walt Maddox should be debating is himself," said Ivey's release.
At a press conference Tuesday in Birmingham, Maddox answered Ivey's retort saying, "You see the clear choices in this election today. Governor Ivey is focusing on tired old rhetoric while I'm standing here, looking you in the eye and answering your questions about how to move Alabama forward." Maddox continued, "I've spoken all over this state and answered every one of these questions in political forums. Governor Ivey should try it."
On several occasions, Alabama Political Reporter has asked the Ivey campaign whether the governor thought the people of Alabama deserved an opportunity to see the candidates stand side-by-side to discuss issues just as presidential nominees do every four years, and each time campaign Communications Director Debbee Hancock has refused to answer the question. Again, when APR asked Ivey's campaign manager, Brent Buchanan, the same question, he referred us to Hancock who appears not to answer emails or text messages. Apparently, ignoring questions and changing the subject is Hancock and Buchanan's strategy for now.
In his letter, Maddox proposed a series of four debates. The first would be on Education and Economic Development, the second, Ivey and Maddox would address their plans for Public Safety, Health Care and Infrastructure. The third and fourth meetings would be a Town Hall-style discussion – one in a major city and the other in a rural community.
During the Republican primary, Ivey did not appear alongside her rivals, which didn't hurt her as she handily dispatched each competitor.
In 2014, then-incumbent Gov. Robert Bentley refused to share a stage with Democrat Parker Griffith.
Ivey's campaign staff is dismissive and even arrogant about any need to face Maddox, much like Bentley in his reelection bid.
Those close to Ivey's operation, but not directly involved, say the plan is to run a rose garden campaign with Ivey attending ribbon-cuttings and staged announcements.
However, Maddox believes Ivey wants to debate but is being controlled by her staff.
"I believe Governor Ivey wants to debate. I just hope the people around her will let her."
Maddox's team is a seasoned band of committed professionals who will not be dismissed like others before them.
Maddox suggests that each of the four meetings offer viewers two hours of in-depth discussion between the candidates.
He concludes the letter by saying, "I am confident that with more than three months remaining, and with so much at stake, we will make this happen for the people of Alabama."
Ivey's campaign response: dodge and deflect by changing the subject.
Print this piece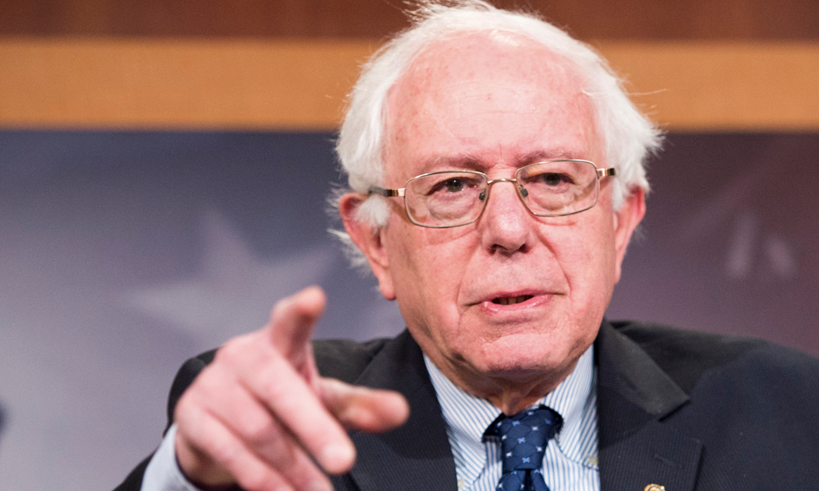 Saturday, U.S. Senator Bernie Sanders, I-Vermont, appears to have followed his victory in the New Hampshire primary with a victory in the Nevada caucuses.
"First we won the popular vote in Iowa. Then we won the New Hampshire primary. And now we have won the Nevada caucus," Sen. Sanders said. "Let me first thank the people of Nevada for their support. We put together a multi-racial, multi-generational coalition across the state that will win not only in Nevada, but all across this country. No other campaign has a grassroots movement like we do, which is a large reason why we're gonna win this election."
The Alabama primary is just one week away on Super Tuesday.
"We are going to win across the country because the American people are sick and tired of a corrupt administration that is undermining American democracy." Sanders continued. "They are sick and tired of a government based on greed and lies. It is time for an administration which is based on the principles of economic justice, social justice, racial justice, and environmental justice."
Sanders received 47.1 percent of the vote. Former Vice President Joe Biden received 21 percent of the vote. South Bend Mayor Pete Buttigieg received just 13.7 percent of the vote. U.S. Senator Elizabeth Warren, D-Massachusetts, continued to underperform with just 9.6 percent of the vote. Billionaire Tom Steyer of California received just 4.7 percent of the vote. Sen. Amy Klobuchar, D-Minnesota, failed to gain any momentum off of her strong third place finish in New Hampshire and received just 3.9 percent of the vote.
Sanders is clearly the frontrunner going into the South Carolina primary. The self -proclaimed socialist has won 34 delegates to this point. Buttigieg is in second with 23, and Biden and Warren are tied with eight. Klobuchar has seven delegates.
New York City Mayor billionaire Michael Bloomberg have foregone the early primaries. He participated in his first debate and according to most observers did not fare well. Moderate Democrats have expressed concern that the party may suffer in November if the socialist label is attached to its nominee. Republicans are taking enjoyment from the Democrats' strife.
"Michael Bloomberg maybe a Billionaire but when questioned by his fellow Socialist Democrats, he looked like a Deer in headlights!" Trump national finance committee chair Perry Hooper Jr. said. "Mini Mike was clear the Debate looser. It is very apparent that the National Democrat party today are controlled by the Left and they are very comfortable with Socialist Democrat, Bernie Sanders. But I think the real Looser is the Democrat Party! The Winner is and will continue to be heavy weight Champion, President Donald J. Trump."
It takes 1,994 delegates to win the nomination. The next contest is the South Carolina Primary
The Alabama Democratic primary is March 3.
Print this piece