Auman criticizes Aderholt's comments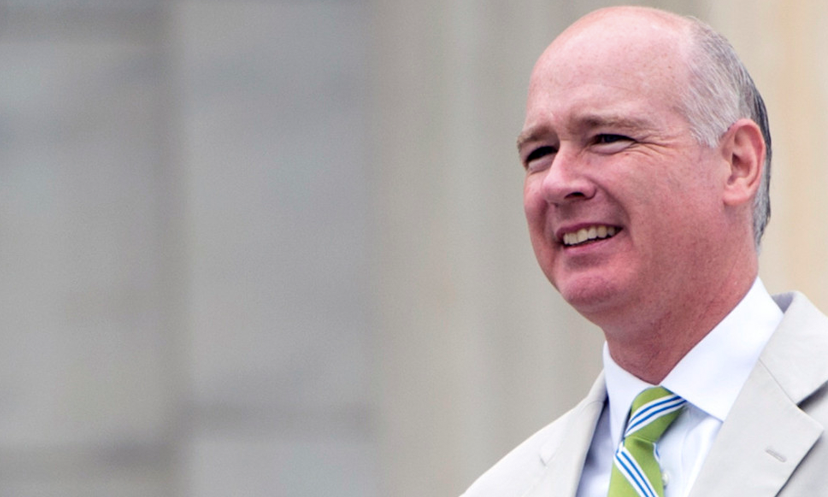 Congressional candidate Lee Auman says that Congressman Robert Aderholt's remarks about the opioid crisis were irresponsible and demonstrate a total disregard for the people of the district.
A recent report by the American Journal of Public Health showed that Alabama's Fourth Congressional District has the highest rate of prescription pain killers in the country. There are 1.669 pain medicine prescriptions of the heavily abused drugs for every man, woman, and child in the district. That is by far the highest rate in the world.
Congressman Robert Aderholt (R-Haleyville) who represents the Fourth Congressional District told U.S. News and World Report, "It is deeply saddening to learn that the 4th Congressional District has such a high opioid prescription rate. I think this crisis, particularly in rural America, corresponds directly to President Trump's popularity in my district. Due to the epidemic of depression, people have turned to prescription drugs to dull the pain. However, I believe that President Trump's renewed focus on these areas and increasing jobs has resonated here strongly."
Aderholt's Democratic opponent in the fall, Lee Auman, took issue with Aderholt's statement.
"Representative Aderholt's comments when asked about the severity of the opioid crisis in Alabama's Fourth District demonstrate a deep misunderstanding of the issue at hand as well as a total disregard for the people of the district," Auman stated. "District Four has an opioid prescription rate of 1.6 per capita. Rep. Aderholt's glib response that these drugs are intended by doctors to treat depression shows that he does not care to understand the uses of pain medication or the nature of mental illness. His insistence that the Trump administration's economic policies are a cure for both depression and the opioid crisis is an insult to the people in this District who are hurting and looking for answers. His refusal to engage in the conversation reinforces that he doesn't care to join the hard work that our law enforcement and healthcare providers are doing to combat this crisis."
"The people need a representative who listens to them and provides real solutions to real problems, not an out-of-touch Washingtonian who uses partisan rhetoric to shut down conversation," Auman concluded.
Alabama, unlike neighboring states, does not hold doctors criminally liable for the reckless over prescribing of narcotics, thus pill mills and "Dr. Feel Goods" are able to operate their unscrupulous practices with no fear of the local authorities. Legislation to change this situation was sponsored by State Representative Christopher John England (D-Tuscaloosa) during the last legislative session. It passed the House but was killed by Senators allied with the powerful Alabama Medical Association in the state Senate.
Over 60,000 Americans were killed last year by drug overdoses. Many of them first became addicted by their doctors' frivolous over-prescription of opioids.
Auman is the former manager of the Camp McDowell Conference Center.
Aderholt is the dean of the Alabama Congressional Delegation and has a seat on the powerful House Appropriations Committee.
The general election will be November 6.
Print this piece
National Right to Life Committee endorses Aderholt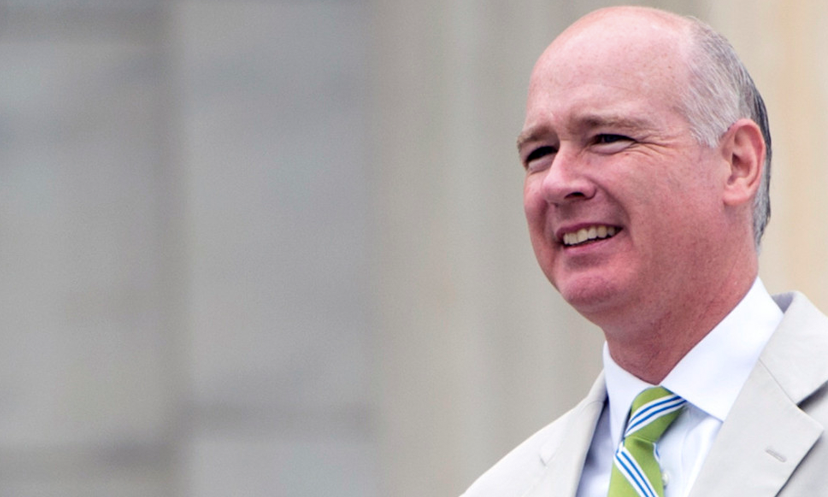 Wednesday, the campaign to re-elect Congressman Robert Aderholt, (R Haleyville) announced that the National Right to Life Committee (NRLC) has endorsed him for re-election to Alabama's Fourth Congressional District.
"I am truly humbled to have the endorsement of the National Right to Life Committee," said Congressman Aderholt. "I have, and I always will, fight for those who are the most vulnerable among us. I cannot think of anyone more vulnerable than the unborn. The National Right to Life Committee is committed to this fight, and it is an honor to fight along side them. As I have said before, no argument on the Pro-Choice side can get around one fundamental fact, abortion stops a human heartbeat."
The NRLC Committee commended Aderholt in its endorsement:
"National Right to Life is pleased to endorse you for re-election to the U.S. House of Representatives," the Committee wrote. "We strongly commend you for maintaining a perfect 100% pro-life voting record throughout the 116th Congress."
"You voted in support of the Born-Alive Abortion Survivors Protection Act," the endorsement letter continued. "This legislation would require that a baby born alive during an abortion must be afforded the same degree of care that would apply to any other child at the same gestational age. You support the Pain-Capable Unborn Child Protection Act. This Act would protect unborn children at 20 weeks, a point by which the unborn child is capable of experiencing great pain when being killed by dismemberment or other late abortion methods. You oppose using tax dollars to pay for abortion, and you oppose taxpayer funding of abortion providers."
"You are a strong advocate for life," the Committee said of Rep. Aderholt. "This endorsement reflects your commitment to strengthening a culture of life throughout our nation and in the U.S. House. We look forward to continuing our important work with you to protect the most vulnerable members of the human family – unborn children, the medically dependent, and persons with disabilities, whose lives are threatened by abortion or euthanasia."
"All voters who are concerned with the right to life and with the protection of the most vulnerable members of the human family should vote to return you to the U.S. House, so that you can continue to work to advance vital pro-life public policies," the endorsement letter concludes.
Robert B. Aderholt is a member of the powerful House Committee on Appropriations, which has jurisdiction over funding the operation of the federal government. He serves as Ranking Member of the Subcommittee on Commerce, Justice and Science. Aderholt also serves as a member of the Agriculture and Rural Development Subcommittee and the Defense Subcommittee. Aderholt is an advocate of fiscal responsibility, truth in budgeting and a federal government that operates within its means.
Aderholt also serves as a commission member of the Commission on Security and Cooperation in Europe (commonly known as the Helsinki Commission). The Helsinki Commission is comprised of 56 countries around the world that together monitors human rights in Europe and Central Asia.
Aderholt believes the federal government serves a critical role in assisting state and local projects regarding economic development. He support pro-growth initiatives that create jobs, strong immigration standards, and robust national security.
Prior to his election to Congress, Aderholt served as Assistant Legal Advisor to Governor Fob James (R) as well as Municipal Judge for the city of Haleyville, Alabama. Aderholt has a bachelor's degree from Birmingham Southern College and a law degree from the Cumberland School of Law at Samford University. He was born on July 22, 1965, and raised in Alabama, Aderholt and his wife, Caroline, have two children.
Congressman Robert Aderholt is seeking his thirteenth term representing Alabama's Fourth Congressional District.
Aderholt faces a general election challenge from Democratic nominee Rick Neighbors.
Print this piece