Auman criticizes Aderholt's comments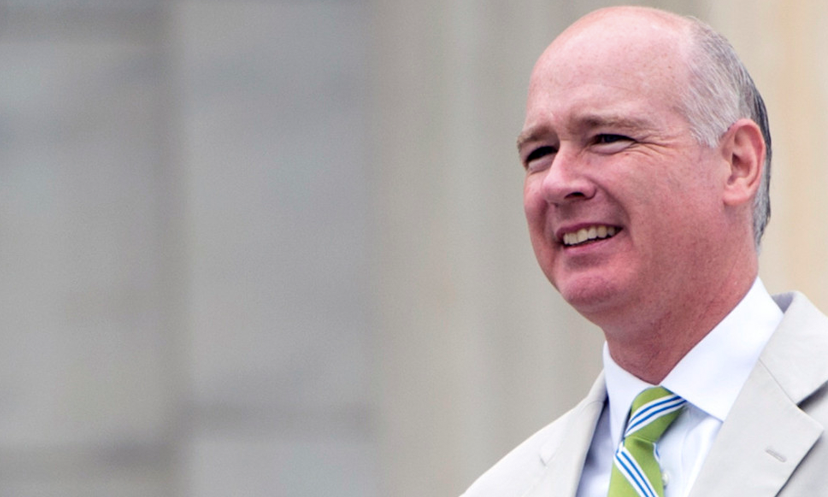 Congressional candidate Lee Auman says that Congressman Robert Aderholt's remarks about the opioid crisis were irresponsible and demonstrate a total disregard for the people of the district.
A recent report by the American Journal of Public Health showed that Alabama's Fourth Congressional District has the highest rate of prescription pain killers in the country. There are 1.669 pain medicine prescriptions of the heavily abused drugs for every man, woman, and child in the district. That is by far the highest rate in the world.
Congressman Robert Aderholt (R-Haleyville) who represents the Fourth Congressional District told U.S. News and World Report, "It is deeply saddening to learn that the 4th Congressional District has such a high opioid prescription rate. I think this crisis, particularly in rural America, corresponds directly to President Trump's popularity in my district. Due to the epidemic of depression, people have turned to prescription drugs to dull the pain. However, I believe that President Trump's renewed focus on these areas and increasing jobs has resonated here strongly."
Aderholt's Democratic opponent in the fall, Lee Auman, took issue with Aderholt's statement.
"Representative Aderholt's comments when asked about the severity of the opioid crisis in Alabama's Fourth District demonstrate a deep misunderstanding of the issue at hand as well as a total disregard for the people of the district," Auman stated. "District Four has an opioid prescription rate of 1.6 per capita. Rep. Aderholt's glib response that these drugs are intended by doctors to treat depression shows that he does not care to understand the uses of pain medication or the nature of mental illness. His insistence that the Trump administration's economic policies are a cure for both depression and the opioid crisis is an insult to the people in this District who are hurting and looking for answers. His refusal to engage in the conversation reinforces that he doesn't care to join the hard work that our law enforcement and healthcare providers are doing to combat this crisis."
"The people need a representative who listens to them and provides real solutions to real problems, not an out-of-touch Washingtonian who uses partisan rhetoric to shut down conversation," Auman concluded.
Alabama, unlike neighboring states, does not hold doctors criminally liable for the reckless over prescribing of narcotics, thus pill mills and "Dr. Feel Goods" are able to operate their unscrupulous practices with no fear of the local authorities. Legislation to change this situation was sponsored by State Representative Christopher John England (D-Tuscaloosa) during the last legislative session. It passed the House but was killed by Senators allied with the powerful Alabama Medical Association in the state Senate.
Over 60,000 Americans were killed last year by drug overdoses. Many of them first became addicted by their doctors' frivolous over-prescription of opioids.
Auman is the former manager of the Camp McDowell Conference Center.
Aderholt is the dean of the Alabama Congressional Delegation and has a seat on the powerful House Appropriations Committee.
The general election will be November 6.
Print this piece
Opponents accuse Tuberville of supporting amnesty for undocumented immigrants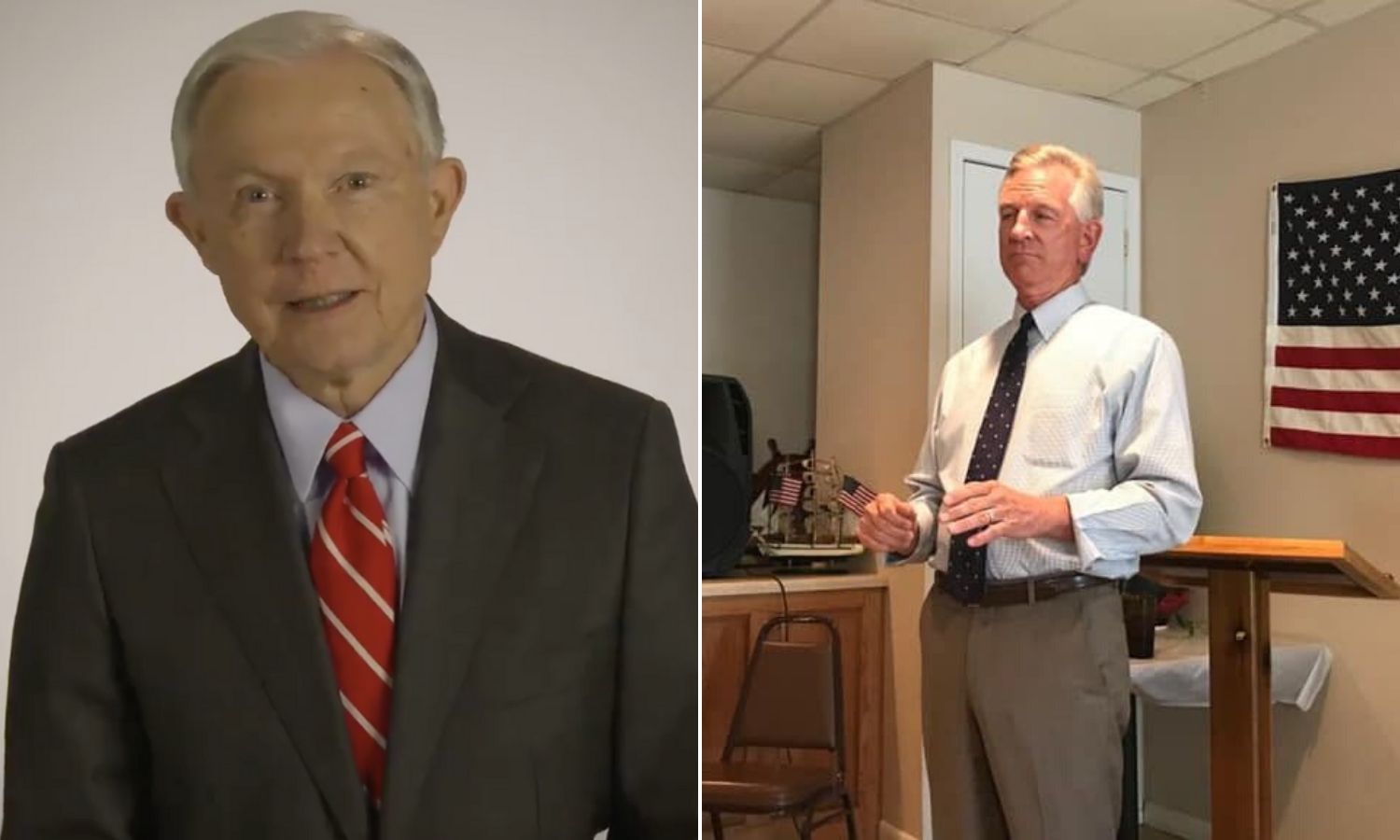 The Senate campaign is heating up as the top three candidates are all going negative. Former Auburn head football coach Tommy Tuberville has attacked Congressman Bradley Byrne (R-Montrose) and former Attorney General and Senator Jeff Sessions of being career politicians. Both Byrne and Tuberville have attacked Sessions for not having adequately served President Donald J. Trump (R) while Attorney General. Byrne has even attacked Tuberville's coaching abilities. The latest attacks on Tuberville accuse him of supporting amnesty for illegal aliens. Sessions even accused Tuberville of being a "tourist."
Wednesday, Sessions announced a new television ad called "Tuberville for Amnesty."
Byrne and Tuberville point to an August speech by Coach Tuberville when he said: "There are people coming across the border that need jobs… and we want them to come over here… Let em' come in and become citizens like we all became citizens."
The Tuberville campaign called the attack "fake news" on Twitter.
Sessions' campaign manager Jon Jones said, "Tuberville is claiming that his own words are 'fake news.' All of them? Tommy Tuberville needs to read the transcript. It is clear that Tuberville supports immigration amnesty, and he is attempting to trick Alabama voters to believe otherwise. In contrast, Jeff Sessions has done more than just say he wants to fix the border – he has already worked alongside President Trump to stop illegal immigration."
The new Sessions ad reads: "Tuberville is trying to trick you, hiding his support for immigration amnesty." Then plays an audio clip of the Tuberville comment from August
Tuesday, Byrne told reporters in Trussville: "I can tell you right now this issue about Tommy Tuberville's position on amnesty is a key issue. And so we're going to keep telling people about his position on that and let him explain why he doesn't think that's amnesty."
"Let em' come in and become citizens like we all became citizens," Tuberville is quoted in the ad.
Tuberville has denied supporting amnesty and says that he supports President Trump's immigration agenda.
The Sessions ad further charges: "And Tuberville's not even from Alabama, he's a tourist here. He lives, pays taxes and even votes in Florida."
On Tuesday, the Tuberville campaign responded with an attack ad of their own.
"The career politicians are desperate to hang on to their paychecks and power, so they have started airing negative ads full of false attacks and baseless distortions," Tuberville said. "Our new commercial allows us to respond with some hard truths about which candidate wants to drain the D.C. swamp and is tough enough to actually help President Trump get the job done."
The Tuberville ad has Byrne with former Secretary Hillary Clinton and Sessions with Congressman Adam Schiff (D-California) who led the impeachment effort against President Trump. The ad even connects Sessions and Byrne with Sen. Mitt Romney (the only Republican in either House of Congress who found that the President did anything wrong.)
State Representative Arnold Mooney, former Chief Justice Roy Moore, Ruth Page Nelson, and businessman Stanley Adair are also running for the Republican nomination for the Senate seat currently held by Doug Jones (D).
The Republican primary is March 3.
Print this piece