Court allows Birmingham minimum wage lawsuit to move forward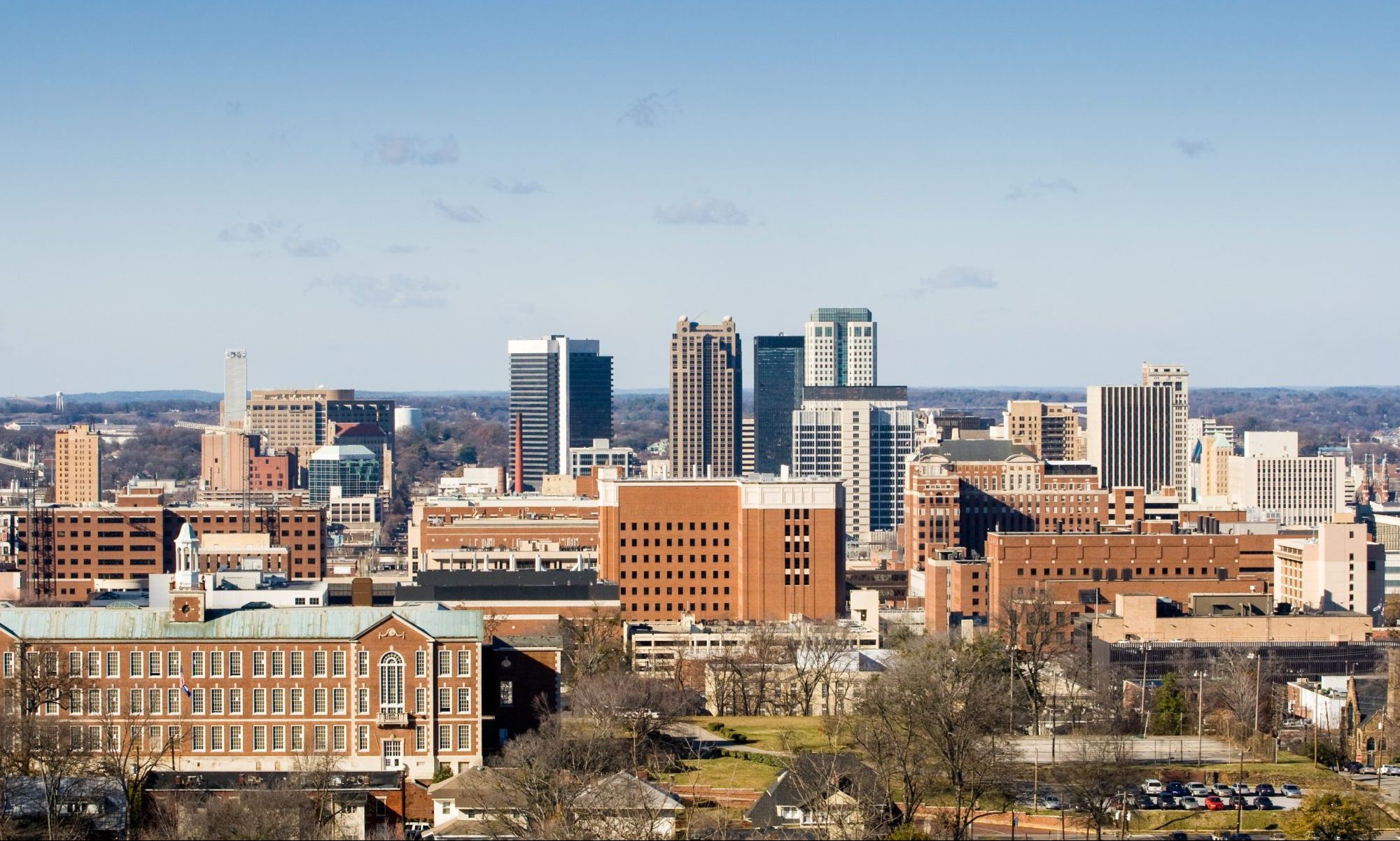 The Eleventh Circuit Court of Appeals made a decision yesterday to allow plaintiffs to proceed in their endeavor to bring a lawsuit that challenges Alabama's actions to nullify a City of Birmingham minimum wage ordinance that claims intentional racial discrimination. The Southern Poverty Law Center and the Partnership for Working Families weighed in on the decision in a statement.
"When Alabama's majority-white Legislature passed a law that would reverse a majority-black municipality's decision to increase its minimum wage, the intent was clear: to preserve the state's long-standing racial wage gap in which African American low-wage workers earn up to 27 percent less than their white counterparts," said Sam Brooke, SPLC deputy legal director. "The discriminatory intent cannot be denied."
"That disparity is hard to ignore when you see the state going to great lengths to block cities like Birmingham from raising the minimum wage," said Partnership for Working Families attorney, Miya Saika Chen.
The Court's decision to allow the proceedings to take place ensures that Birmingham workers will be granted their day in court to prove that the ban on minimum wage increases in majority African-American communities is due to, "long, unconstitutional history of racial discrimination."
According to the press release, racial discrimination in regard to wage gaps between people of color and White employees is due to a longstanding dynamic of predominantly White legislators passing laws that negatively affect the working conditions and pay of these communities of color.
"Now is the time for us to join together across racial differences and ensure that working people, whether white, Black or brown, can provide for their families and prosper. We need to stand up to wealthy special interests and an old guard that has always rigged the rules in its favor."
Last year, the SPLC and the Partnership for Working Families filed an amicus brief that supported the lawsuit that outlined the continuing role that race played in Alabama's decision to block the minimum wage ordinance with the passing of the bill, HB174.
The brief can be viewed at: https://www.splcenter.org/sites/default/files/filed_-_pwf-splc_amicus_brief.pdf
Two leading national, pro-democracy organizations also released statements on the court ruling.
"In an historic ruling today, the courts found that race may be a motivating factor behind the State of Alabama's decision to stifle local democracy. The fact that the court could plausibly imply discrimination affirmed a pattern playing out in other states, where majority-white legislatures are abusing preemption laws to perpetuate racial and economic inequity. It's time for states to stop interfering in local decisionmaking, and let cities like Birmingham do what they do best — act on their unique views, values and needs of their people," said Kim Haddow, director of Local Solutions Support Center.
The Local Solutions Support Center is a national hub created to counter preemption that threatens local action on policies that promote health, well-being, and equity. LSSC was also established to create strategies to strengthen home rule.
"Preemption isn't a sterile tool of government — it's a scalpel that slashes wages for workers of color, and a blade that cuts away the right of local communities to be governed by laws that reflect their values and desires. When preemption is employed in the pursuit of racial discrimination, as the courts plausibly found today, it represents some of the worst abuses of power state government can inflict on its citizens. Thankfully, the working families harmed by this unconstitutional and discriminatory practice will have, once again, their day in court," said Franco Ripple, spokesman for the Campaign to Defend Local Solutions.
The Campaign to Defend Local Solutions, as seen in The New York Times, the Washington Post, USA Today, NBC News and Slate, is a Florida-based national coalition of elected officials, organizations and individuals from 43 states, fighting against state preemption of local communities.
The minimum wage preemption law that was passed in 2016, is said to be part of an increasing trend of states inflicting control over local issues pertaining to the economy, discrimination and gun safety, among others. 40,000 workers would have had the advantage to see an increase of the minimum wage in Birmingham, which is 75 percent African-American.
Print this piece
UAB students helping healthcare workers
Most of America is spending more time at home and working to find something to stay occupied as our schools and workplaces are largely shut down in order to slow the spread of the coronavirus. For America's hospitals, particularly the intensive care workers, their job has never been more stressful or more important.
215,300 Americans, as of press time, have been confirmed as being COVID-19. For most of them their illness will just mean flulike symptoms and two weeks at their house reading internet news sites and watching way too much bad daytime TV. Unfortunately for nearly ten percent of patients, COVID-19 will mean hospitalization, often in serious or critical condition. Currently 5,004 COVID-19 patients are in the fight of their lives. They can't win their fight without a lot of help from the skilled doctors and nurses who have made medicine their life's work.
Students with the University of Alabama at Birmingham's Department of Health Services Administration are thanking those healthcare workers on the frontlines, while supporting the local restaurant businesses they love.
Through a partnership with Frontline Foods, the students are independently supporting local clinicians in the fight to keep our communities safe, while simultaneously supporting Birmingham's local restaurant industry.
Frontline Foods began with independent groups in San Francisco and New York City with the same central idea. They help health care workers and local restaurants during the COVID-19 pandemic, that has already claimed over 5,100 lives.
"As this crisis grows in scope and scale, we want to continue to push that mission forward by boosting the morale of our frontline warriors in need across our communities, all while helping local restaurants and their employees," said Christina Fortugno, a critical care nurse, second-year Health Administration graduate student and MBA student within the department, and co-organizer of Frontline Foods Alabama.
.
Fortugno and Bradley Tipper, another second-year MSHA and Health Informatics graduate student, decided the entire process of donating needed to be as transparent as possible.
100 percent of donations made to the Birmingham chapter of Frontline Foods through World Central Kitchen's website will be used to sponsor meals prepared by our local restaurant community and delivered to local hospitals.
Fortugno and Tipper say their group will absorb all of the administrative overhead.
"Being in the Health Services Administration program, we've been trained on how to support and help our providers," Tipper said. "We knew that, even though we were about to leave Birmingham, we wanted to be a part of the solution here."
In addition to providing meals to health care workers, care packages are another way community members are able to say "thank you" to the doctors, nurses, techs, environmental service workers and others. Care packages contain snacks, goodies and handwritten notes of encouragement, to be delivered to our health care heroes. You can purchase items to be included here.
"We are so inspired by the efforts of these leaders," said Christy Lemak, Ph.D., chair of the Department of Health Services Administration. "They identified what was needed and quickly went to work to fill those needs right here in our community, and the fact that this helps both frontline caregivers and local restaurants is a fabulous 'synergy' that I think everyone can relate with as well. This is what servant leadership looks like. It's great to see the students take charge in this way."
Fortugno and Tipper began delivering these meals on March 30 to UAB's Emergency Department. They hope to exp of COVID=1and their efforts to other Birmingham-area hospitals in the in the coming days and weeks.
Economic developer Dr. Nicole Jones said, "We all have our roles and can offer support amidst the COVID-19 crisis, and students within UAB's Department of Health Services Administration certainly have stepped up to offer a kind gesture and boost morale during this time of need. And what a smart idea to order carry-out from local restaurants – small businesses can certainly use (and are appreciative of) the support right now, making this is a 'win-win' situation for all."
Dr. Anthony Fauci of the White House's coronavirus task force said recently that he expects "millions" of Americans will get COVID-19. Fauci expects more than 100,000 Americans will die. As these numbers grow, the strain on America's healthcare workers will only continue to grow.
(Based on an original report by UAB's Adam Pope).
Print this piece