Ivey speaks at announcement of Talladega Superspeedway Infield Transformation Project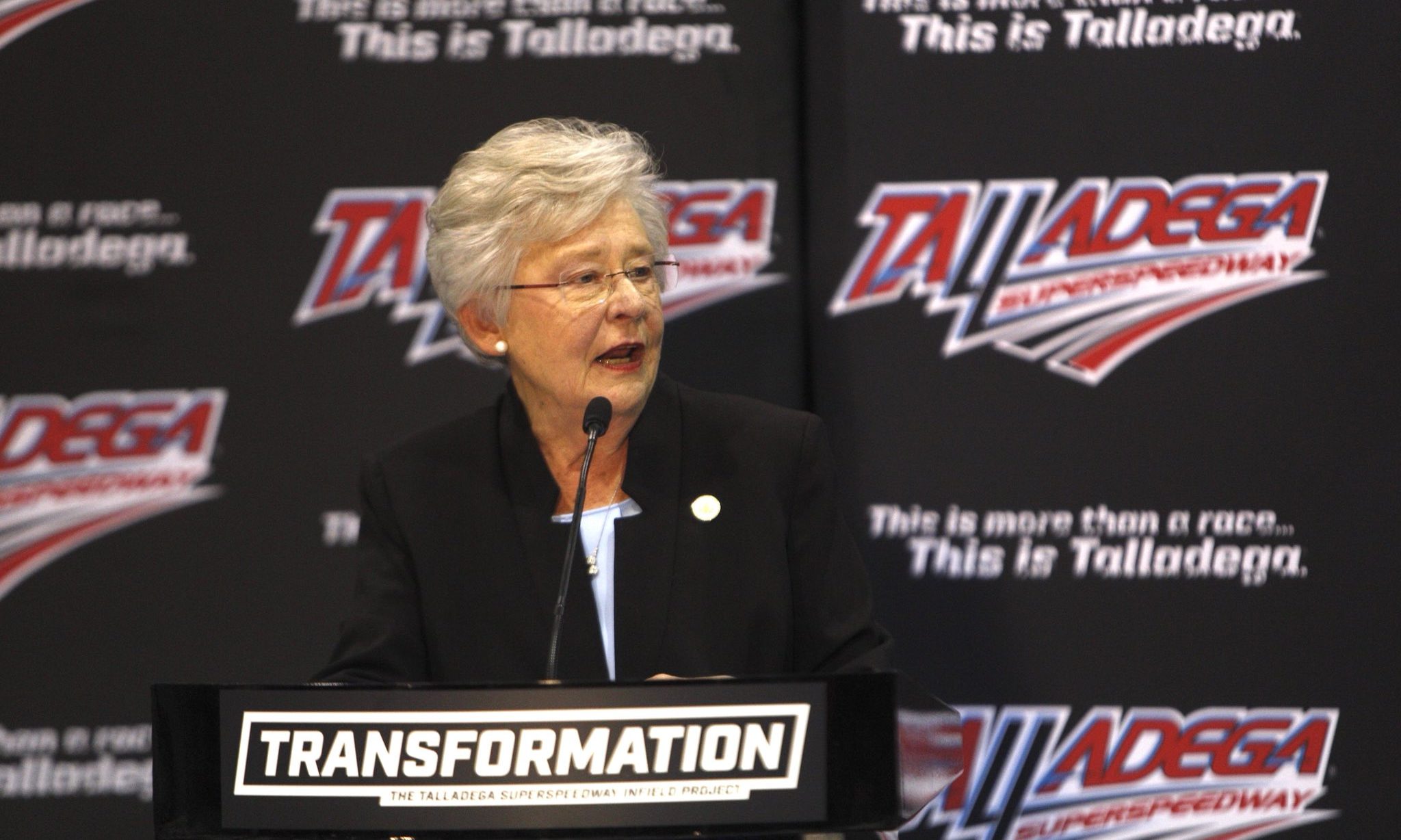 Thursday, Alabama Governor Kay Ivey (R) was in Talladega at the Motor Sports Hall of Fame to announce that the Talladega Superspeedway is going to spend $50 million to transform the infield at the iconic NASCAR track. The Talladega Speedway Corporation is promising that the changes will transform the infield and will offer a new, modern, one-of-a-kind experience that will enhance their current fans' visit to this historic track and be more than ever a showcase tourist destination for new fans and entertainment seekers in the future.
"Alabama has been proud to be the home of the biggest and baddest race track in NASCAR," Gov. Kay Ivey said. "Both the track and this facility is world class and world renowned. In 2017 Talladega has a $437 million economic impact supporting over 8000 jobs."
"Almost 50 years ago, Alabama became home to the Talladega Superspeedway," Gov. Ivey said. "Today, I am thrilled to kick off the development of the Talladega Transformation Infield Project. This project will take this track into the next 50 years and give its loyal fans an even better experience."
"26 million visitors came to Alabama last year and many of them were drawn by Talladega and the Motor Sports Hall of Fame," Ivey said. "I am proud to lead a state that has this much to offer visitors."
Alabama will celebrate its bicentennial as a state in 1969. The Talladega Super Speedway will celebrate its 50th anniversary in 2019 too. The new infield transformation will be complete by the time of the October race that year.
The Super Speedway's management team says that the new interactive Garage Fan Zone Experience: will allow grandstand ticket holders and infield guests who purchase the Garage Fan Zone Experience admission close access to the teams, cars and inspection stations during race preparation via fan viewing walkways in the new Monster Energy NASCAR Cup Series Garage; A new, modern 35,000-square-foot open air club (covered) with a 41-foot video board, 740-square-foot bar and views into the Monster Energy NASCAR Cup Series Garage; Wi-Fi in all areas of the Garage Fan Zone; Social and engagement areas with concessions/souvenirs/restroom facilities, along with a guest services center and first aid station; New opportunities for driver/personality appearances and entertainment programming; New tram routes to deliver fans to the Garage Fan Zone; New garage suites with views into the Monster Energy NASCAR Cup Series Garage stalls; 44 stalls in the new Monster Energy NASCAR Cup Series Garage; A new Paddock Club to enhance the experience for fans and corporate guests; And a new Gatorade Victory Lane with up-close fan view as part of the Garage Fan Zone Experience.
The transformation will have new expanded, premium RV camping and amenities: Approximately 300 total new spots near the Alabama Gang Superstretch and front stretch by the start-finish line; The new spaces will all be equipped with power and water hookups; and new infield mobile shower options in Turns 1 and 2. There will also be a new Turn 3 infield vehicle tunnel that will be large enough for convenient RV, tram and team hauler access and will be open 24 hours a day beginning Wednesday of race week. The track will also build: new infield road infrastructure, premium parking and utilities; A new NASCAR race operations building and broadcast booths high above the tri-oval; And renovation of drivers meeting area and expansion/upgrades to the current media center.
Economic Developer Nicole Jones told the Alabama Political Reporter, "Since 1969, Talladega Superspeedway has been a part of Alabama societal and cultural history. The superspeedway generates an economic impact of approximately $400+ million per year for our state, and the venue boosts Alabama tourism and is part of the quality of life that locals expect," Nicole Jones added, "The infield amenities aimed to enhance the fan experience will open in 2019, just in time for the Alabama Bicentennial and 50 years of Talladega Superspeedway."
Childress is the all time winningest car owner in Talladega Super Speedway history.
"A lot of times when I speak, I say: Only in American. Only in America can a kid with $20 race car and a dream be here today," Richard Childress said. "I raced here in 1969. Big Bill France gave me $400 to race in the Grand American. The Professional Drivers pulled out, so France gave us another $1000 to come race at Talladega. I towed my car here on the back of a big 1953 flatbed truck. I had to keep adding water because my car was losing fluids all day. When I left here, I had that $400 plus that $1000 in my pocket plus some winnings that I made that day. Afterwards Bill sent me a letter and said if you ever need anything from him and NASCAR show that letter. I still have that letter today. For RCR this will be our 50th anniversary as well."
"The Talladega Superspeedway is where my career began and it holds a special place in my heart," Childress said,
"Talladega creates millions of dollars in tax revenue from the thousands that attend events and the track provides employment for hundreds of Alabamians." State Senator Jim McClendon (R-Springville) said. "We are fortunate to have them in Alabama."
Mike Helton is the Vice Chairman of NASCAR and was President of the Talladega Superspeedway from 1988 to 1993.  The Talladega Speedway Company is owned by the International Speedway Corporation (ISC).
"When it comes to Talladega I love coming back to Talladega," Helton said. "It is just not because of the race track, but also the people some of the best friends I have ever had in my life
"What a great step by the ISC and the France family," Helton said. "It not only helps this facility it helps our entire industry and is reflective of ISC's commitment to deliver a NASCAR project in a modern consumers way."
When asked by reporters about debating Tuscaloosa Mayor Walt Maddox (D), Gov. Kay Ivey told reporters that: "The only ones who want to see a debate are the media and my opponent."
Birmingham based HOAR construction is the primary contractor on the project. The project's architectural and engineering work is being done by the employee-owned DLR Group based in Omaha, Nebraska.
Print this piece
Bill unlocks the "revolving door" for public employees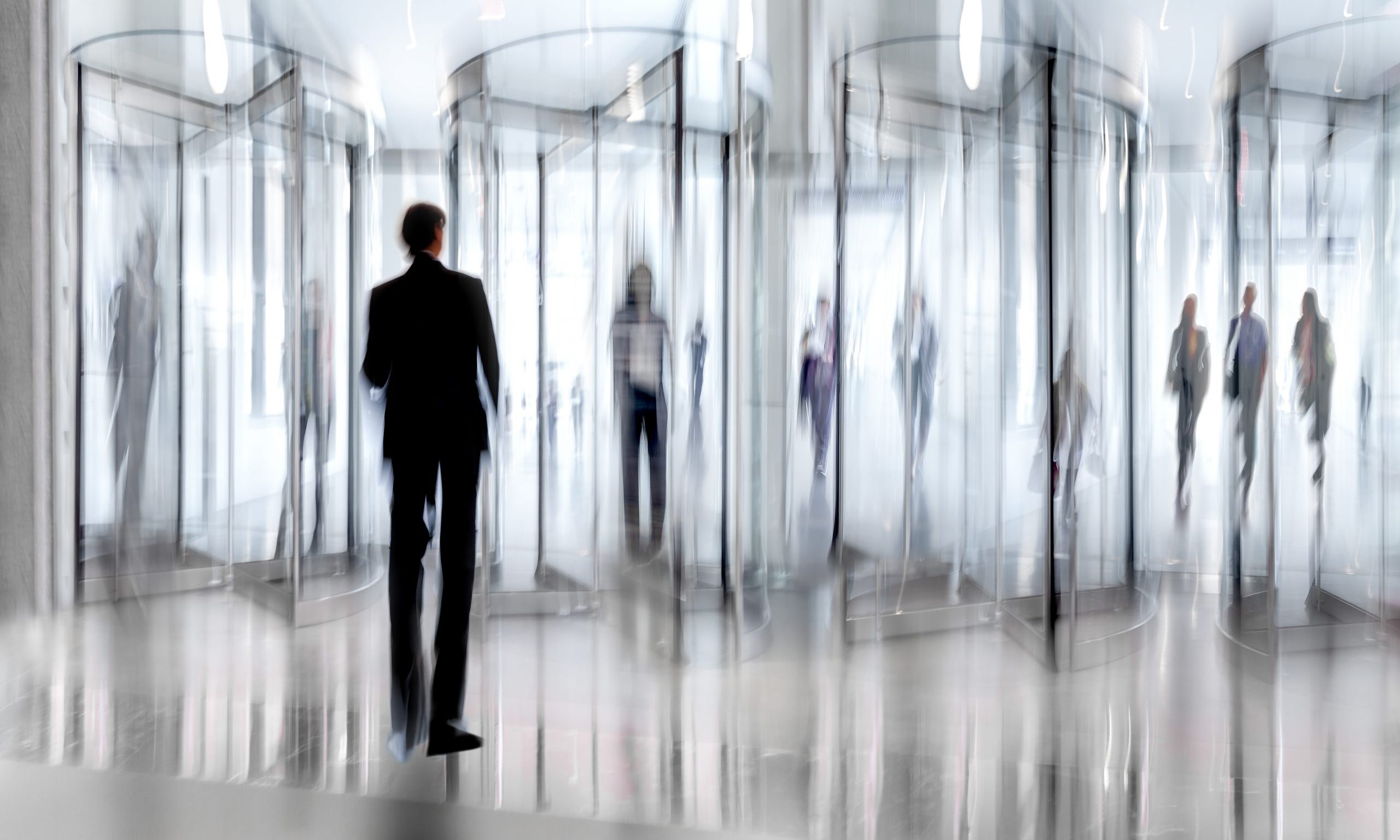 After a brief introduction lasting approximately three minutes, SB177 passed out of the Senate Fiscal Responsibility and Economic Development Committee with a favorable report.
If the legislation sponsored by Sen. Garlan Gudger, R-Cullman, becomes law, it will radically alter the "revolving door" statute permitting any public employee to leave a government job and immediately return as a representative for that entity or another government agency.
Under existing law, former public officials and public employees are prohibited from serving as a lobbyist or otherwise representing clients before the governmental body for which he or she had served or worked for two years after leaving office or employment.
This legislation would open the door for all types of public employees to avoid the current law.
However, Gudger's bill does away with the two-year prohibition on public employees, allowing them to freely serve as agents of their former boss or another government body.
Under state law, a public employee is defined in part as, "Any person employed at the state, county, or municipal level of government or their instrumentalities."
"We see a distinction between public employees who move to other public employment and those who leave for jobs in private industry," said Sonny Brasfield, Executive Director of the Association of County Commissions of Alabama. "The bill leaves in place the strong prohibition against shifting from public employment to private employment, but creates an exception that we feel is appropriate for public employees who want to continue to work in the public sector."
The proposed legislation was presented to the state's attorney general's office for analysis as well as ethics officials.
Gudger, who is vice-chair of the committee, did not explain why the legislation was needed and neither did any of the committee members ask for a reason for the drastic rewrite of the state's ethics law.
Why it was passed out of the Fiscal Responsibility and Economic Development committee rather than ethics or judiciary raises questions as well, as does the fact that there was no discussion.
Republican lawmakers made ethics reform a centerpiece of their efforts to wrestle power from Democrats in 2010. Having succeeded in gaining control of the State House, Republican lawmakers passed what would be called the toughest ethics laws in the nation.
Legislation currently proposed by Rep. Mike Ball, R-Madison, would render the existing State Ethics Act useless as an effective tool to regulate the behavior of public officials and employees.
Opinion | Deception, subtlety and the wholesale destruction of current ethics laws mark proposed rewrite
Since the indictment and conviction of Mike Hubbard—the former Speaker of the House who led the charge to swing the Legislature to Republican control, many of his former colleagues have sought to rewrite the ethics laws championed ten years ago. Gudger, a newcomer to the state Senate, was not a part of the class that passed the 2010 ethics laws.
Hubbard was sentenced to state prison nearly four years ago but currently remains free pending a ruling by the State Supreme Court.
The bill passed out of committee unanimously with both Democrats and Republicans supporting the measure.
Committee members are as follows:
Chair Steve Livingston
Vice-Chair Garlan Gudger
Will Barfoot
Tom Butler
Clyde Chambliss
Vivian Davis Figures
Arthur Orr
Dan Roberts
Malika Sanders-Fortier
Clay Scofield
Cam Ward
Article was updated for clarity.
Print this piece