Gov. Ivey attends grand opening of new Gateway tire distribution center in Dothan
Friday, Alabama Gov. Kay Ivey was in Dothan for the grand opening of the new Gateway Tire distribution center.
"One year ago, I joined Gateway Tire to break ground on their new distribution center in Dothan," Gov. Ivey said n social media. "We've officially come full circle today. I was glad to be back to cut the ribbon and add even more to the already strong distribution sector in the Wiregrass area."
"When we put people back to work it helps everybody. Rising tide floats all boats so this is good for this part of the state and all of our state," Ivey told reporters. "When you got a team working together who committed to businesses succeeding and family strive then you are sure bond to get good positive results."
"Days like today require teamwork and commitment," Ivey said. "Economic development is a collaborative effort between state and local leaders and businesses that are attracted to all that Alabama has to offer. At a state level, my team and I are focused on making days like today the norm and not the exception.
Ivey praised the local officials who worked on the project and AIDT as well as Alabama Secretary of State Greg Canfield.
"It truly takes everyone working together to have success," Gov. Ivey added. "At the end of the day Government does not create a single job, companies do and we are here to celebrate Gateway Tires new distribution center's grand opening."
"They jobs represent our neighbors, our friends, our families," Ivey said.
Ivey was introduced by State Representative Steve Clouse (R-Ozark). "Thank you for the warm introduction and for how well you represent the folks you serve."
Gateway Tire is investing $11 million into the new distributions center that will create 30 new jobs.
Economic Developer Nicole Jones told the Alabama Political Reporter, "Distribution centers are one of the State of Alabama's foundational business targets, meaning services they provide support a myriad of industries within our state. Products distributed through the Gateway Tire Southeast facility, for example, contribute to Alabama's position as a leader in the automotive industry."
"Gateway Tire has been in business since 1929," Nicole Jones added. "Their presence will create jobs, opportunities, and will serve as a catalyst for future projects in Dothan and the Wiregrass area. Thank you, Gateway Tire Southeast, for your investment in Alabama."
Since 1929, we have dedicated ourselves to our customers, employees, and communities, and we believe that our hometown, personal approach to customer service, and our fair and honest dealings are the main reasons why we have expanded into 54 retail stores in 6 states.
Gateway Tire said on their website, "Our goal is to provide the best products and service at a fair price, all while being up-front and honest with each and every customer. We'll never try to sell something that our customer doesn't need just to make a buck."
Gateway Tire has 54 locations in six states.
Gov. Ivey is running for reelection by canvassing the state at economic development announcements and grand opening. Ivey is campaigning on her record as a job recruiter and a proven economic developer. Ivey hopes that the record low unemployment and the impressive job growth will help her to win over Alabama voters. Meanwhile her opponent, Tuscaloosa Mayor Walter "Walt" Maddox (D), is trying to press Ivey to hold debates.
Ivey said that since she has been governor, "More than $8 billion has been invested in Alabama creating 16,000 new jobs."
(Original reporting by the Ricky Stokes News and Dothan First ABC contributed to this post.)
Print this piece
Jefferson County Health Department: Nursing homes can take in COVID-19 positive residents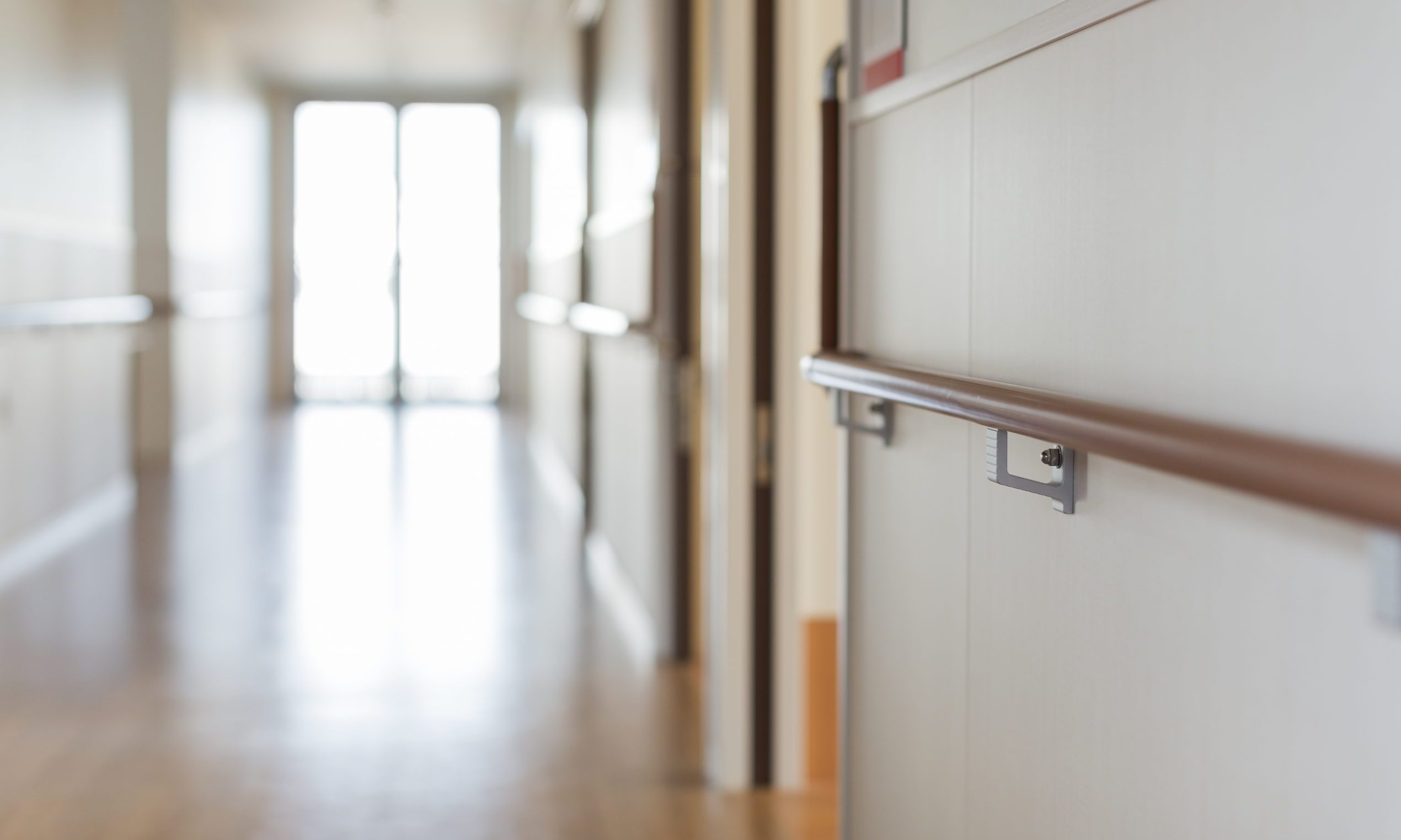 A letter from the Jefferson County Department of Health informed nursing homes that they can take in residents who have been treated for COVID-19 and still test positive for the virus if they meet certain requirements.
The letter, sent to Jefferson County nursing homes, reads that there is a "possibility that our hospitals will not have the capacity to care for a large number of patients infected with COVID-19, and the impact of COVID-19 on Long-Term Care Facilities that house our most vulnerable patients" as the reasoning behind why nursing homes can take in COVID-19 patients who still test positive for the virus. 
The criteria for accepting COVID-19 positive patients requires that the patients must meet two steps of criteria:
At least 3 days (72 hours) have passed since recovery, defined as resolution of fever without use of fever-reducing medications and improvement in respiratory symptoms (e.g., cough, shortness of breath); and

At least 7 days have passed since symptoms first appeared
The letter also says that patients who have tested positive for COVID-19 may return to a long-term care facility prior to the above criteria being met as long as the facility uses contact precautions as outlined in "Interim Infection Prevention and Control Recommendations for Patients with Suspected or Confirmed Coronavirus Disease 2019 (COVID-19) in Healthcare Setting."
The elderly and those with conditions that can weaken the immune system are considered the most at risk of serious illness and death from COVID-19.
John Matson, communications director for the Alabama Nursing Home Association (ANHA) said that this decision "goes against sound medical advice."
"For the past month, Alabama nursing homes have been doing everything they can to prevent COVID-19 from entering their buildings," Matson said. "Now, Jefferson County Health Officer Dr. Mark Wilson wants nursing homes to accept patients who have tested positive for COVID-19 even though they still exhibit symptoms and have not fully recovered.
"That decision goes against sound medical advice," Matson said. "Just last week, the American Medical Directors Association issued guidance stating that nursing homes should not admit a COVID-19 patient until the patient has two negative tests. Dr. Wilson's decision places nursing home residents, those vulnerable to COVID-19, in great danger."
The ANHA said two weeks ago that visitations at nursing home facilities will be restricted at Alabama nursing homes during the COVID-19 outbreak to prevent the spread of the disease and that nursing homes will follow the CDC guidelines for screening symptoms of COVID-19.
Matson said that nursing homes need resources to prevent the spread of COVID-19, not "orders from government officials to bring this horrible virus into the very place where our most vulnerable citizens live."
"While the health officer is concerned about the capacity of local hospitals to meet the demands posed by the COVID-19 crisis, he (Wilson) does not cite a single example of a local hospital that is currently experiencing a capacity problem," Matson said. "Our nursing homes are being stretched to the breaking point and not one penny of the money allocated by the federal government to fight this virus has made its way to a nursing home."
The JCDH issued a response to concerns surrounding the letter, saying they were endorsing existing guidance from the CDC, not giving orders to nursing facilities. 
"This letter was an endorsement, not a Public Health Order, of existing guidance issued from the Centers for Disease Control and Prevention (CDC)," the statement from JCHD said. "In this guidance, the CDC outlines a non-test-based strategy for when a person can be considered not to be infectious due to COVID-19 when there is limited ability for a local area to perform COVID-19 testing."
The JCDH said that patients who do test positive can return to their facilities if the facility follows guidance issued from the CDC with regard to personal protective equipment and appropriate isolation to protect all residents at the facility. If a nursing facility does not have the appropriate equipment to provide the requirements laid out in the CDC's guidelines, then there is no expectation that the facility should admit a COVID-19-positive patient. 
"COVID-19 cases continue to increase, and the peak need for hospital beds is expected around the 3rd week of April, and the JCDH is working with our community partners to allow for as many hospital beds as possible to care for what will be a much greater than usual number of patients seeking medical care. 
We want to do everything possible to allow Jefferson County to be able to provide high-quality care to all who need it; ultimately, we do not want a hospital to have to turn away any patient because of a lack of hospital beds."
There have been eight confirmed cases of COVID-19 in six Alabama nursing homes across the state. 
Statewide, Alabama nursing homes have reported eight confirmed cases of COVID-19 in six Alabama nursing homes. Two cases were reported at two separate nursing homes in Jefferson county. 
Print this piece