Gov. Ivey attends grand opening of new Gateway tire distribution center in Dothan
Friday, Alabama Gov. Kay Ivey was in Dothan for the grand opening of the new Gateway Tire distribution center.
"One year ago, I joined Gateway Tire to break ground on their new distribution center in Dothan," Gov. Ivey said n social media. "We've officially come full circle today. I was glad to be back to cut the ribbon and add even more to the already strong distribution sector in the Wiregrass area."
"When we put people back to work it helps everybody. Rising tide floats all boats so this is good for this part of the state and all of our state," Ivey told reporters. "When you got a team working together who committed to businesses succeeding and family strive then you are sure bond to get good positive results."
"Days like today require teamwork and commitment," Ivey said. "Economic development is a collaborative effort between state and local leaders and businesses that are attracted to all that Alabama has to offer. At a state level, my team and I are focused on making days like today the norm and not the exception.
Ivey praised the local officials who worked on the project and AIDT as well as Alabama Secretary of State Greg Canfield.
"It truly takes everyone working together to have success," Gov. Ivey added. "At the end of the day Government does not create a single job, companies do and we are here to celebrate Gateway Tires new distribution center's grand opening."
"They jobs represent our neighbors, our friends, our families," Ivey said.
Ivey was introduced by State Representative Steve Clouse (R-Ozark). "Thank you for the warm introduction and for how well you represent the folks you serve."
Gateway Tire is investing $11 million into the new distributions center that will create 30 new jobs.
Economic Developer Nicole Jones told the Alabama Political Reporter, "Distribution centers are one of the State of Alabama's foundational business targets, meaning services they provide support a myriad of industries within our state. Products distributed through the Gateway Tire Southeast facility, for example, contribute to Alabama's position as a leader in the automotive industry."
"Gateway Tire has been in business since 1929," Nicole Jones added. "Their presence will create jobs, opportunities, and will serve as a catalyst for future projects in Dothan and the Wiregrass area. Thank you, Gateway Tire Southeast, for your investment in Alabama."
Since 1929, we have dedicated ourselves to our customers, employees, and communities, and we believe that our hometown, personal approach to customer service, and our fair and honest dealings are the main reasons why we have expanded into 54 retail stores in 6 states.
Gateway Tire said on their website, "Our goal is to provide the best products and service at a fair price, all while being up-front and honest with each and every customer. We'll never try to sell something that our customer doesn't need just to make a buck."
Gateway Tire has 54 locations in six states.
Gov. Ivey is running for reelection by canvassing the state at economic development announcements and grand opening. Ivey is campaigning on her record as a job recruiter and a proven economic developer. Ivey hopes that the record low unemployment and the impressive job growth will help her to win over Alabama voters. Meanwhile her opponent, Tuscaloosa Mayor Walter "Walt" Maddox (D), is trying to press Ivey to hold debates.
Ivey said that since she has been governor, "More than $8 billion has been invested in Alabama creating 16,000 new jobs."
(Original reporting by the Ricky Stokes News and Dothan First ABC contributed to this post.)
Print this piece
Alabama House Minority Leader Anthony Daniels endorses Mike Bloomberg for president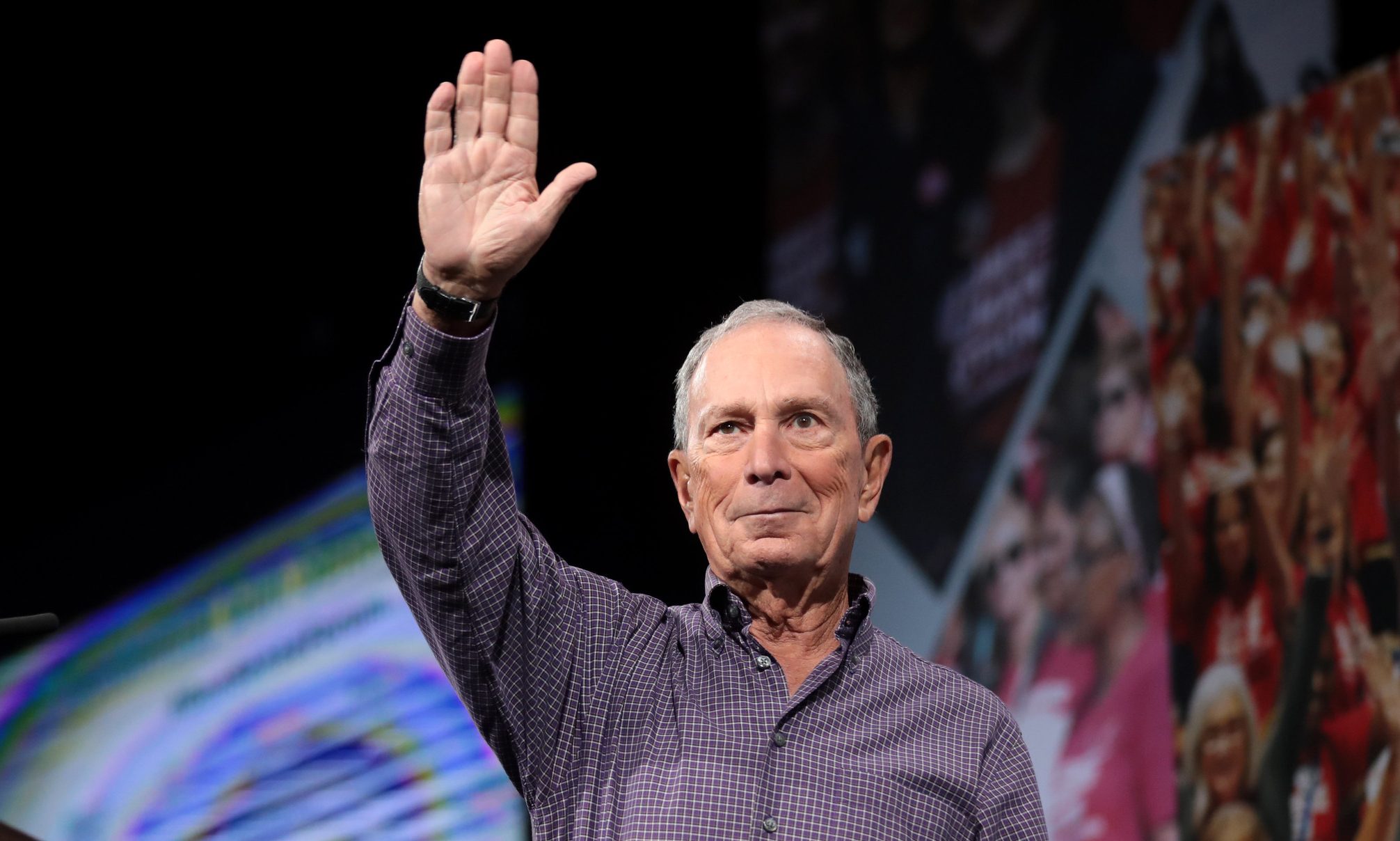 Alabama House Minority Leader Anthony Daniels announced his endorsement of Democratic presidential candidate Mike Bloomberg today, 4 days ahead of Alabama's primary election on Super Tuesday. Daniels joins State Senate Minority Leader Bobby Singleton and Black Caucus Chair Representative A.J. McCampbell in support of Mike. In his endorsement, Rep. Daniels cited Mike's work taking on tough fights on health care, public education, and supporting small businesses.
"We need a president who has a proven record of bringing people together to tackle the tough challenges we face in this country, and I can't think of anyone better to do that than Mike Bloomberg," said Rep. Daniels. "Not only is Mike the best positioned to take on Trump, but he has also proven he can deliver on his promises to make this country better for all. Alabamians should know that when I head to the polls this Tuesday, I'll be proudly casting my vote for Mike Bloomberg."
Rep. Anthony Daniels represents the 53rd District in the Alabama State House of Representatives, where, since 2017, he has served as minority leader. Rep. Daniels received his Bachelor's and Master's degree from Alabama A&M University. A former public school teacher and small business owner, Daniels is known for championing innovative education programs, like the Alabama School of Cyber Technology and Engineering, that prepare young people for promising careers, cultivate homegrown talent, and drive economic growth. Under his leadership, the House Democratic Caucus has made significant strides in addressing key issues like support for cradle-to-Pre-K programs, proven workforce development, and job readiness initiatives, and bringing broadband access to rural areas. They have also succeeded in preventing the passage of partisan legislation that hurts working families.
"Alabamians know how important this election is for the future of our country, and that's why they're supporting Mike Bloomberg, a doer and not a talker with a record of not shying away from tough fights," said Bradley Davidson, Mike Bloomberg 2020 Alabama State Advisor. "We're honored to have the support of Rep. Daniels, a respected leader in Alabama and beyond, and we look forward to working together with him to get Mike elected."
Mike Bloomberg will return to Alabama on Sunday, March 1 to participate in the 55th annual Selma bridge crossing to commemorate Bloody Sunday. Additionally, Bloomberg visited Montgomery earlier this month for an organizing event and to speak at the 60th annual Alabama Democratic Conference (ADC) Convention, the Alabama Democratic Party's largest Black caucus. He later received the endorsement of the group.
Print this piece