Maybe Franklin Haney really can get the Bellefonte Nuclear Plant up and running, putting thousands to work in one of Alabama's poorest counties and creating a success story out of a perpetual failure.
Maybe.
Or maybe he can't.
Maybe the facility continues to sit like an eyesore along Hwy 72 in Hollywood — just the way it's been sitting for more than 40 years now. A great big power plant that so far has produced less energy than the Kay Ivey campaign.
I honestly have no idea. And let's be real here, neither do you.
But that sure hasn't stopped any of you from saying that there's just no way that Haney can pull this off, that it's a lost cause, that the facility is too old, that it's all a dream that will eventually turn into a nightmare.
Just stop it.
I live amongst you people. You're like me. Which is to say, we're not a bunch of nuclear experts.
A bunch of real-life nuclear experts — and a room full of people who manufacture and sell the tools needed to produce nuclear energy — were at Bellefonte on Monday, as Haney and a management group provided a status update on the plant, and they all seemed fairly certain that they could get the plant up and going.
In fact, many of them provided detailed answers for how they planned to do this, discussing a variety of components that would go into the rebuild of the plant. Most of the conversation went over my head, but I'm pretty sure I heard something about steam and a flux capacitor.
Anyway, they seemed confident that they could get the plant running, and that producing and selling energy was very doable.  
The general public, on the other hand, is overwhelmingly skeptical. Social media mentions of the plant are not kind, and it seems most people are confident that Bellefonte will remain dead.
As I read those comments, I started to wonder when we all became so damned pessimistic. When did skepticism become America's default setting?
I wonder what the country would be if this 2018 attitude had been prevalent throughout our existence.
"The moon? Oh stop. It's way too high."
Don't get me wrong, I don't think Franklin Haney, Tennessee billionaire, is a benevolent dreamer who only wants to make the world a better place one nuclear reactor at a time. He's a businessman. He wants to make money.
That's why Haney — who made his fortune in real estate — wants to get the Bellefonte plant up and going. He believes it can generate power that he can produce cheaper than he can sell it, thereby making himself and his investors a lot of money.
There's nothing wrong with that.
And there's nothing wrong with him giving it a shot.
The rub for most people, from what I can gather, is that Haney is asking the government — and that means taxpayers — to foot at least some of the bill — by way of loans and grants and tax incentives — for the rebuilding of Bellefonte. And some of those taxpayers, after decades of missteps and false starts with Bellefonte, and with more than $5 billion of taxpayer money in the plant, don't really want to toss more money down this money pit.
That's a fair position.
But here's the thing: In order to get that government assistance, and the clearance necessary to get the plant up and running, Haney and his teams will have to provide specific projections on production, safety and sales potential.
On top of that, if the project fails, Haney stands to lose a hefty chunk of change. Not to mention, he'll lose all of the money he's spent greasing the wheels of government — through donations and other deals with President Trump, former Alabama Gov. Robert Bentley and others.
Haney's tactics in getting this project off the ground have come under scrutiny. But a grand jury in Montgomery determined them to be legal.
And with that being the case, here's the most important question remaining: What if Haney doesn't fail?
What if, with today's technology advancements and broader markets, Bellefonte can produce power, and produce much-needed jobs in a poor county? What if it can have the $12 billion economic impact on the area?
Look, I get that it's a longshot. I understand the odds against Haney.
And that's why I like it. This guy who could've taken his billions and went and sat on a beach until he croaked decided one day that he wanted to make a failed nuclear plant that's been dormant for 40-plus years work again.
After Haney secured the deal for Bellefonte, a reporter called his real estate office. The woman who handles his real estate transactions replied to the first question, flatly, "He bought a what?"
You see? Man, that's the start of one helluva story.  
Of course, the most important part of a story like that — the thing that makes anyone care about it at all — is the ending.
Maybe it'll be a good one.
Print this piece
Opinion | Group-think voting is now literally killing us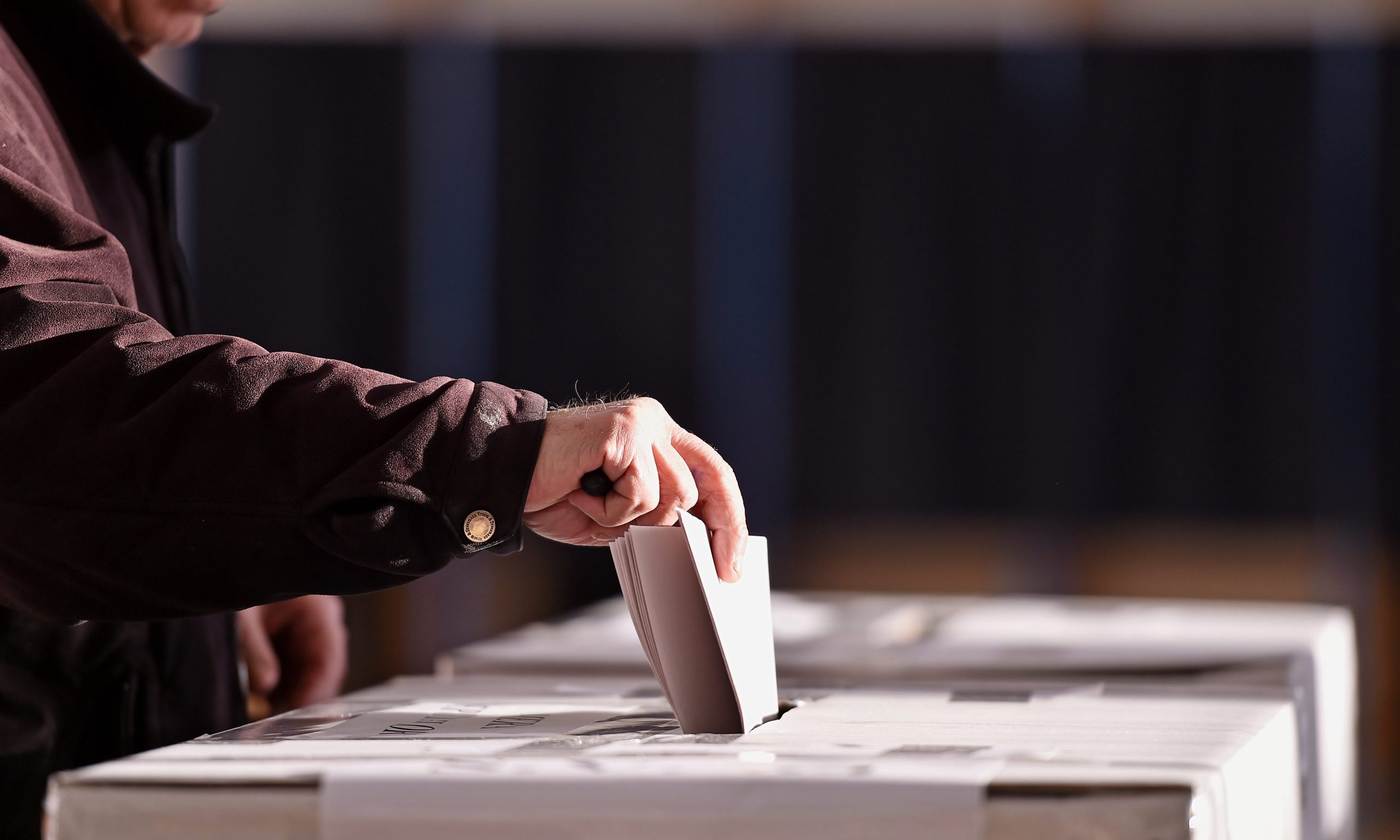 I have many friends who can tell you the names of the offensive linemen who started last year for their favorite college football team. And most of them can also tell you who their backups are. 
Very few of these people can name off their state senator, their state representative, the city councilmen or their county commissioners. I'd bet an embarrassing percentage couldn't tell you who their U.S. senators and congressmen are. 
And today, that disparity in knowledge is killing us. 
As the coronavirus rips through this country, and as it rips through this mostly hospital-less state, it is exposing the absolute buffoons who have been elected to public office. Folks who few of us would allow to walk our dogs are being forced to confront an unprecedented national crisis, and they are failing miserably. 
Nowhere is that more true than in the state of Alabama. 
Where our governor hasn't taken a live question from media or scared-to-death voters in going on a month now. Where our House leader and Senate president have apparently been sheltering in place in a bunker in the hills. Where the only people with plans and ideas and straight talk are the powerless lieutenant governor and the super-minority party. 
And where we still — STILL! — are left without a shelter-in-place order. 
From one end of this state to the other, the people on the frontlines of this crisis are screaming for help. They've been sounding alarms for weeks now, and they've caught the attention of no one in state leadership, it seems. 
If not for this state's proactive mayors, God only knows what shape we'd be in right now. Behind the scenes, those mayors — Randall Woodfin in Birmingham, Walt Maddox in Tuscaloosa, Steven Reed in Montgomery, Tommy Battle in Huntsville and Sandy Stimpson in Mobile, along with others — have been communicating with each other, bouncing ideas of one another and sharing plans. 
We will never know how many lives they've saved by taking proactive measures before their state government did — and in a couple of cases, in defiance of state leaders — but it will be many. 
As for our state leaders, hopefully this catastrophic failure will be a wake-up call for Alabama voters. But I have my doubts. 
And the reason I have my doubts is what I mentioned above — too many people simply don't place a value on educated voting. 
Don't get me wrong. These are not dumb people. It's not that they're too stupid to understand the issues that affect their lives and select a person who would best represent their interests. They're absolutely smart enough to do that. 
But they don't want to. 
They go to work. They take care of their kids and their house. They try to get some exercise in. And then they'd like to watch a ballgame and have a decent time. 
And so, voting — if they vote at all — becomes a group-think exercise in which most of these people just vote like their friends. They follow their lead and vote for the popular candidate, who is only popular for superficial reasons. 
They're swayed by cheesy pandering using religious issues or guns or racism or some phony patriotism. Simple pitches work best, because they're not really paying attention anyway. 
That's why the guy who offers up a detailed explanation for how taking slightly more from you in tax dollars will actually put considerably more money in your pocket on the back side always loses out to the "conservative" who just says, "No new taxes; I'mma let you keep yo money." 
This dumb pitch works on even people who aren't dumb simply because they're not interested enough to appropriately weigh the two arguments. 
The growth of social media has made things worse. Now, in a matter of 15 minutes, the average person in Alabama can scroll through 100 political memes about libtards and MAGA from their friends, and they're not going to be on the outside of the circle looking in. They want to laugh too. They want to be part of the group. 
But very few are laughing now. 
Because inevitably, what that group-think voting does is remove the requirement that a candidate actually try. That a candidate present an understanding of the complicated issues and then present solutions to solve them. That a candidate demonstrate an ability to think on his/her feet. That a candidate demonstrate any aptitude for problem solving. 
You'll do things like elect a woman governor who refused to debate any challenger.
When you know you've got the election in the bag simply because you're running for the right party, who needs to try? 
And when you're voting without demanding that effort — and Alabamians have been doing so for decades now — you're assuring that incompetent, unprepared, useless politicians are going to be put into positions of power. 
On a good day, those sorts of politicians are a burden on all of us. On really bad days, like we're experiencing now, they're basically grim reapers. 
It would be nice if on the other side of this crisis we placed a higher premium on educated voting that produces better, more qualified public officials. 
But given our history, I have my doubts. 
Print this piece