Roby: Vocational education bill is great news for Alabama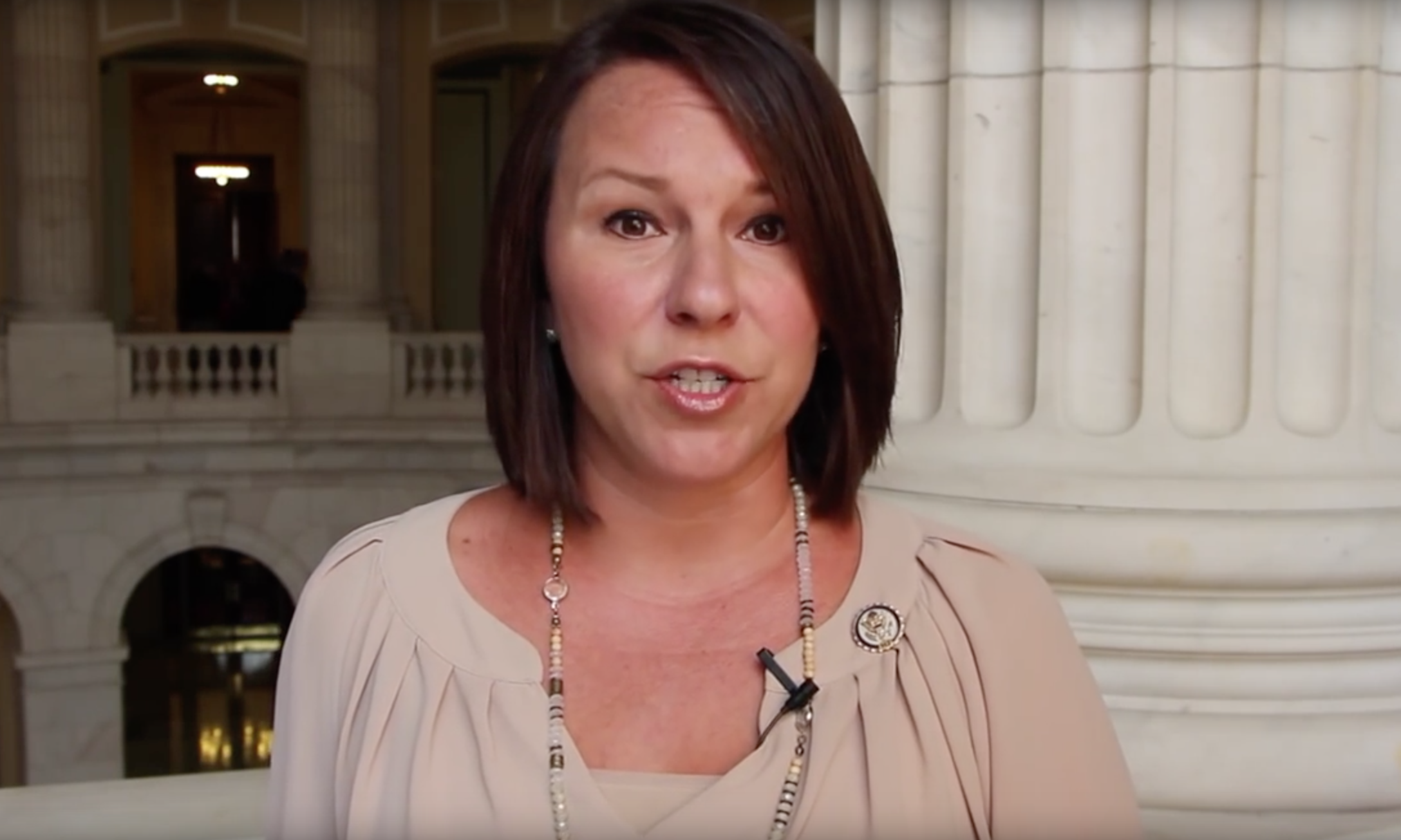 President Donald Trump has signed the Strengthening Career and Technical Education for the 21st Century Act, H.R. 2353.
Congresswoman Martha Roby, R-Alabama, said in an email Monday to constituents that the Strengthening Career and Technical Education for the 21st Century Act is great news.
"This great news for the entire State of Alabama as we work to grow a well-equipped workforce and support the countless excellent career tech programs throughout our state," Rep. Roby said. "As I have said many times before, over the last year and a half, our unified Republican government has worked very hard to deliver meaningful results on the economic front. I am proud of our efforts to foster economic growth and opportunity, and I believe it is critical that we provide a well-trained workforce to meet the demands. That's why I am glad to report that Congress has officially sent this important workforce development bill to the President's desk for his signature."
"This piece of legislation reauthorizes the Perkins funding that supports career tech programs at the state and local levels," Roby added. "The bill also makes needed improvements to the system to ensure these crucial dollars are spent effectively and efficiently. In addition, this legislation updates the federal investment in career tech education to provide increased flexibility to states to ensure these CTE programs are high quality, engaging, and above all, successful."
"There's no question that in Alabama, our current CTE system is working well," Roby said.  "The Strengthening Career and Technical Education Act for the 21st Century, which I hope will soon be signed into law, provides proper investment in quality career tech programs – but this is about so much more than just funding. This important bill provides greater flexibility to states and program administrators on the ground so they are able to adjust to ever-changing needs. The bill also improves accountability to require CTE programs to deliver results."
On July 25, the House of Representatives unanimously approved U.S. Representative Glenn 'GT' Thompson's (R-Pennsylvania) bipartisan legislation which Thompson claims will strengthen and improve career and technical education and give Americans the skills they need to compete for in-demand jobs.
"Given the dramatic evolution of our nation's workforce, it is imperative that we create clear pathways to education and training for students interested in pursuing careers in high-demand industries and technical fields," Chairman Thompson said. "As Co-Chair of the Career and Technical Education Caucus, I am proud of this bill, the Strengthening Career and Technical Education for the 21st Century Act — a well-engineered, bipartisan reauthorization aimed at permanently closing our nation's skills gap. This bill will work to restore rungs on the ladder of opportunity for every American regardless of age or background."
"I applaud Congress for its tremendous, bipartisan effort to reauthorize the Carl D. Perkins Career and Technical Education Act (Perkins)," Pres. Trump said in a statement. "In the twelve years since Congress passed the last Perkins reauthorization, the economy has evolved tremendously, becoming increasingly dependent on science, technology, engineering, and mathematics (STEM) disciplines and other skilled labor. The White House, led by Ivanka Trump, was strongly engaged every step of the way to ensure passage of this critical legislation to provide students and workers the training necessary to succeed in a 21st century economy. By enacting it into law, we will continue to prepare students for today's constantly shifting job market, and we will help employers find the workers they need to compete."
Jones says Mitch McConnell failed country by adjourning without COVID-19 aid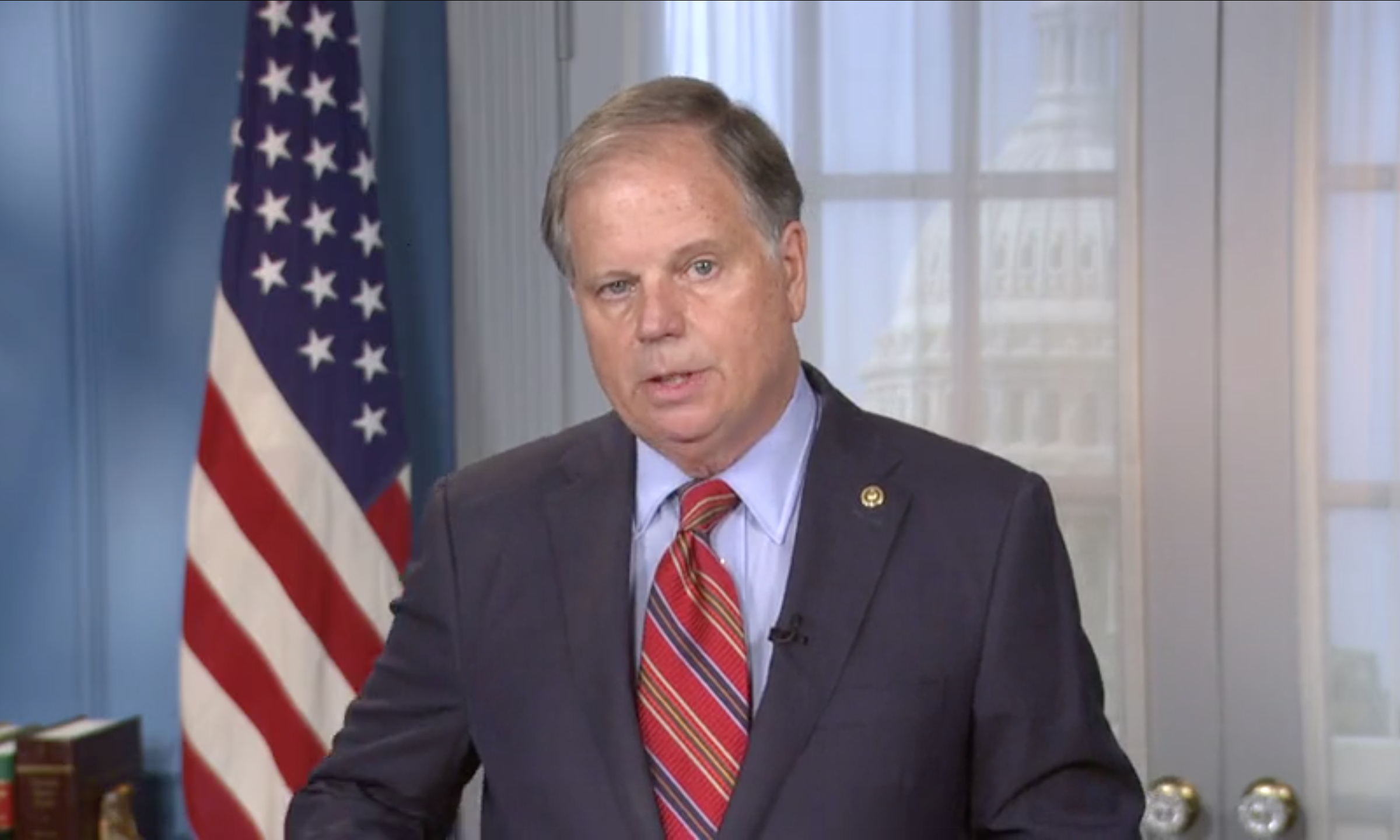 Sen. Doug Jones, D-Alabama, on Friday expressed his concern over the Senate majority leader adjourning the Senate without passing another round of COVID-19 relief aid.  
Senate Majority Leader Mitch McConnell, R-Kentucky, adjourned the Senate until Sept. 8 without passage of relief aid that Jones said is critical for struggling citizens and businesses. 
Jones's statement:
"Mitch McConnell's decision to adjourn the Senate without any further efforts to fulfill the Senate's obligation to the American public during a healthcare and economic crisis demonstrates an unconscionable failure of leadership. Congress acted swiftly in March as the pandemic took hold and every American who put their lives on hold and stayed home for weeks to prevent the spread of COVID-19 did so out of a patriotic duty and a belief that it would give our government leaders time to implement a plan to get this virus under control.
"Now, it's been five months and not only do we still have no national strategy, our nation is facing some of the highest rates of coronavirus spread in the world, over 167,000 Americans dead, unprecedented housing and eviction crises on the horizon, and we are slowly coming out of the worst economy since the Great Depression and the highest level of unemployment ever recorded.
"The House of Representatives passed a relief bill on May 15th – three months ago – because it was clear even then that this virus would be with us longer than we had hoped and that more support to American businesses and American citizens would be needed to save lives and save livelihoods. Sadly, however, instead of using this legislation as a framework for a bipartisan relief package, Mitch McConnell buried it in his office and sat on his hands, letting vital programs expire without even participating in efforts to reach agreement. 
"His decision to send the Senate home for the next three weeks is an insult to every sacrifice made, every job lost, every small business that has had to close its doors, every person who had to say their final goodbye to a loved one over Facetime, and every graduation or wedding or birth celebrated over Zoom instead of in person. The American people have done their duty, and today Mitch McConnell has thrown in the towel and given up on doing his."