Opinion | Lathan, ALGOP circumvent secretary of state, agree to hand out sensitive voter info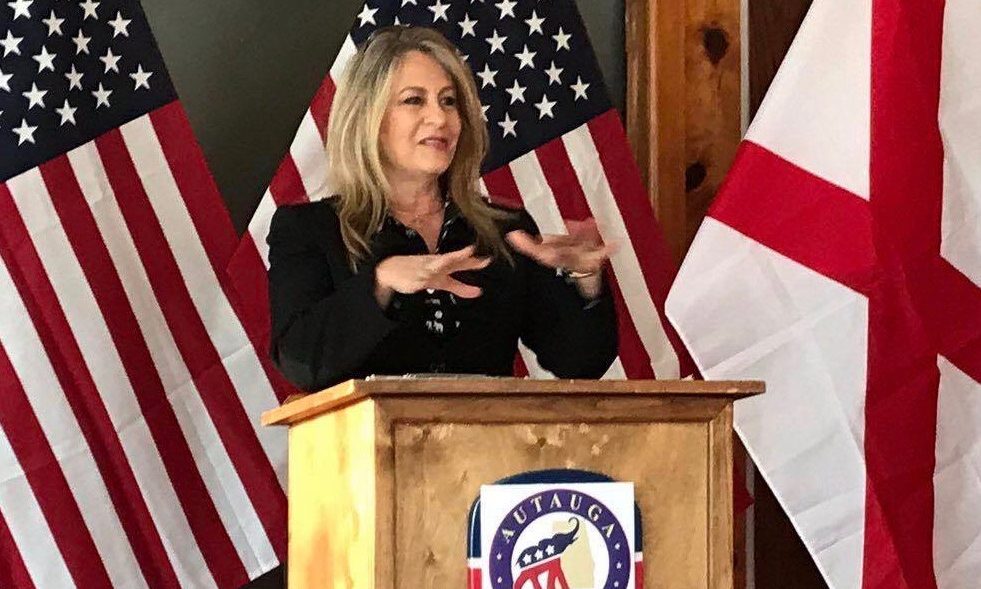 There is often a penalty for believing dumb things.
Terry Lathan should receive one.
Last week, emails from soon-to-be-impeached-President Trump's so-called "voter fraud commission" were made public for the first time. The short-lived commission, which was abruptly disbanded last January, less than a year after it was established, was set up to root out the massive voter fraud that Trump claimed had cost him the popular vote in 2016.
Heading what was the stupidest commission of all time was Kris Kobach, the author of numerous states' anti-immigration and anti-voter bills — almost all of which have been ripped to shreds by various courts.
The commission was a scam from the start. It had to be since it was investigating something that is not real — that being in-person voter fraud.
This is the sort of voter fraud that voter ID laws are supposed to prevent. The only kind of fraud that ID laws can prevent.
Yet, it is so rare, you have a better chance of being struck by lightning than finding an instance of in-person voter fraud. There has been one case of it in Alabama in more than 20 years.
And so, when the commission was formed, everyone just sort of knew that it was bogus — nothing more than the man-child who had recently taken office using his newfound power to make good on his drunken Twitter promises.
Even the commission itself seemed to know that it wasn't, like, a real commission. It took one official action.
That action was mailing a letter to every secretary of state in the U.S., asking that they forward to the commission their state's voting roll.
All of it. Names. Addresses. The whole deal.
And almost all secretaries of state laughed and dropped the request in the trash can on their way to lunch.
Mississippi's SOS, Delbert Hosemann, for example, told the commission to — and I want to get the wording right here — "go jump in the Gulf." He's a Republican.
Alabama's SOS, John Merrill, not exactly known for his liberal ways, also denied the request — although, he was far less colorful than Hosemann, which is disappointing for a guy who is so snippy on Twitter.
The reason Merrill, and 43 other secretaries of state, denied the request was because Kobach's commission requested far more detailed info than what's typically available. In addition to names and addresses, the commission wanted phone numbers, partial social security numbers, military records and driver's license numbers.
Merrill took it a step further, also refusing to simply hand over the publicly available list, saying the commission could purchase it, since the full printout would cost more than $32,000.
So, there you have it. Our voting records and personal info are safe and sound in Alabama … right?
Wrong.
Enter: Lathan, the chairman of the Alabama Republican Party.
When Merrill declined, Lathan stepped in.
Emails first reported by ProPublica on Friday show that on Aug. 21, 2017 — a full month after Merrill said he wouldn't turn over the info because of security concerns — Lathan wrote to Kobach to say she and the ALGOP had no problem placing party over country.
"The ALGOP will honor your request and have a full state voter pull for the commission you chair," Lathan wrote to Kobach. Kobach responded a day later, thanking her for the help.
It's unclear whether the information was ever actually sent to the commission by Lathan and her staff. Subsequent emails show a staff member preparing to send the rolls, but there is no email confirming receipt.
For his part, Merrill told ProPublica that he was unaware that Lathan was going behind his back, and he said any voter list she might have would be several months old.
But see, that doesn't matter. Because Terry Lathan believes a dumb thing.
And because she believes a dumb thing, she did a dumb thing in order to help a dumb commission that's chaired by a dumb person and only exists because another dumb person made a dumb statement.
And now, a little more than a year after this commission was formed, here's what we have: there was ZERO evidence of in-person voter fraud uncovered by this commission; several lawsuits were filed over the disbursement of the voter roll information; and Alabama voters may very have had their sensitive personal info sent to an entity that had no plan in place to protect that information.
All because some people insist on believing a dumb thing.
Will Smith, Beth Kellum in GOP runoff for Court of Criminal Appeals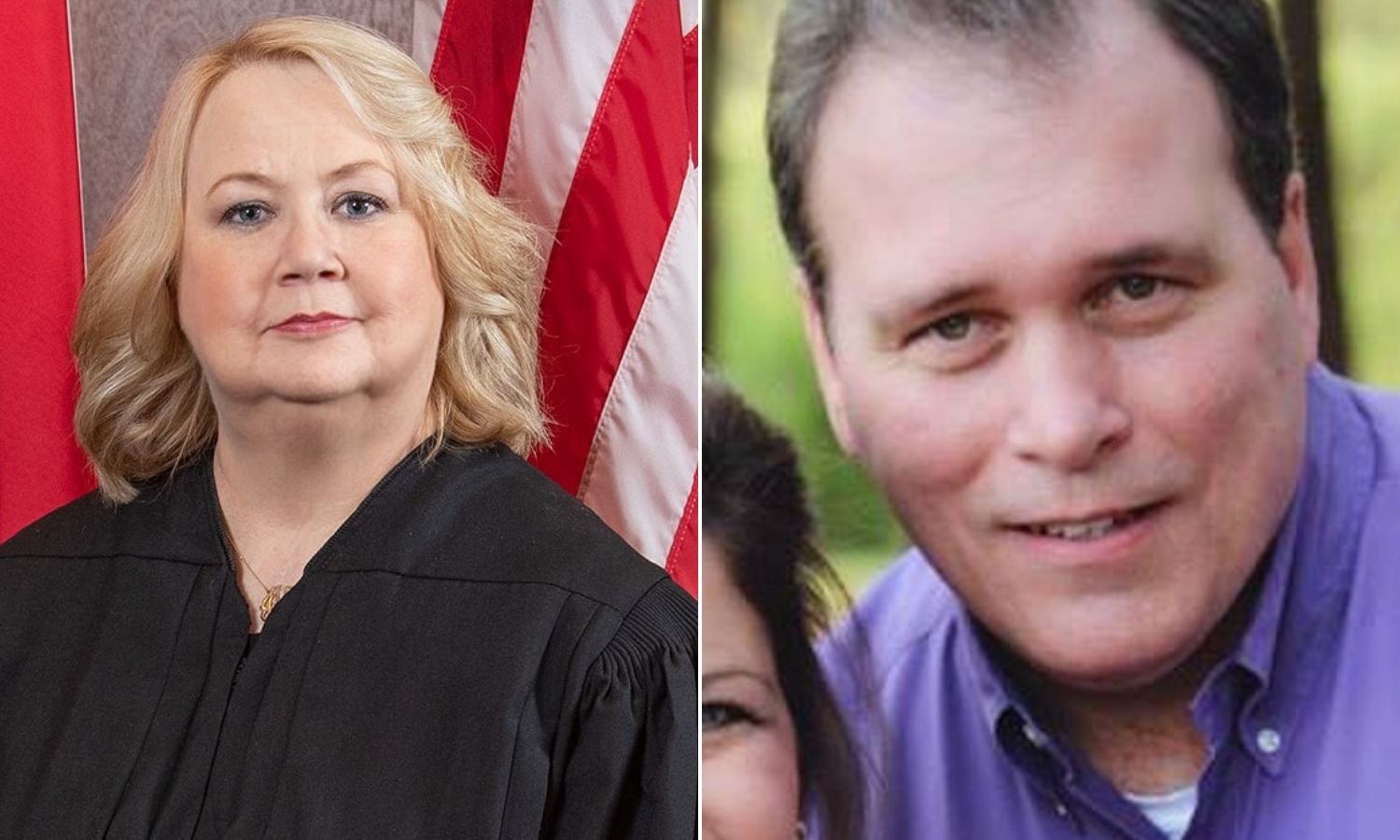 Voters will head to the polls Tuesday to vote in their party primary runoffs. The Democrats do not have a statewide race in a primary runoff. The Republicans have two. The Senate race between former Auburn football coach Tommy Tuberville and former Sen. Jeff Sessions is the one that is getting all the attention, but the GOP also has a hard-fought battle for Alabama Court of Criminal Appeals Judge Place 2.
There incumbent Beth Kellum faces challenger Will Smith. Both campaigns have been working to sway undecided Republicans to their side in the days before the election. The winner of Tuesday's Republican runoff will be the next Place #2 Judge since there is no Democrat or Independent candidate on the ballot in November.
"Alabama needs a judge with experience, conservative values, intelligence, and courage representing each of them on the Court of Criminal Appeals. Judge Beth Kellum has and will continue to fight to uphold the law and respect the constitution when re-elected!" the Kellum campaign wrote on social media.
William "Will" Smith is a Florence attorney and former Lauderdale County Commissioner.
"Conservative grassroots Alabama political organizations have spoken. I am their conservative choice," Smith claimed in a statement. "I have been endorsed by the two largest Republican groups in Alabama as well as other conservative groups throughout the state because I am a Christian, a conservative and a family man."
"I am running for the Court of Criminal Appeals because I have the legal experience of practicing law in Alabama for over a quarter of a century, the conviction to follow the rule of law, and I am a constitutional conservative," Smith added.
The Kellum campaign wrote: "Experienced Judge Beth Kellum serves the people of Alabama on the Court of Criminal Appeals. The Court hears all appeals of felony and misdemeanor cases, including violations of city ordinances and all post-conviction writs in criminal cases."
In the March 3rd Republican primary Kellum received the most votes by a margin of 43 percent to 37 percent for Smith.
"Our campaign message really resonated with primary voters and it is amazing we were within 6 percentage points of the incumbent despite being outspent over 15 to 1," Smith said. "While I was outspent, I was not outworked. I traveled to the 4 corners of Alabama visiting almost 60 counties during the 60-day primary."
Will and his wife, Laura, reside in Killen with their seven-year-old daughter, Angel Joy, who has autism. The Smiths are active members of Greenhill First Baptist Church. Will has served as a Sunday school teacher, international missions worker and Upward basketball coach. Smith has a bachelor's degree and a master's degree from the University of North Alabama and a law degree from Sanford's Cumberland School of Law in 1992 where he received the American Jurisprudence Award for receiving the highest grade in Criminal Procedure. Smith is licensed to practice law in Alabama, Georgia, and before the United States Supreme Court. He operates a full service law firm representing clients from all walks of life in both civil and criminal matters including appeals in both the Alabama and federal appeals systems. Smith is a fifth generation Lauderdale County resident.
Kellum is an Alabama native She grew up in Vance in Tuscaloosa County. She graduated from Brookwood High School in 1977. She has a bachelor's degree from the University of Alabama and a law degree from the University of Alabama School of Law.
Judge Kellum was hired in 1985 by Attorney General Charles Graddick as an Assistant Attorney General. She worked in the criminal appeals division where she primarily prosecuted appeals before the Court of Criminal Appeals and the Alabama Supreme Court. She later worked as a staff Attorney for the Court of Criminal Appeals from 1987 until 1990. Kellum went into private practice with the Montgomery law firm of Robison & Belser, P.A., working on a wide variety of civil and criminal cases in state and federal courts. In 1997 to went back to the Court of Criminal Appeals to work as a Senior Staff Attorney for the newly-elected Judge Jean Brown. She worked as a Senior Staff Attorney for the Alabama Supreme Court from 1999 until 2001, before returning to the Court of Criminal Appeals as the Senior Staff Attorney for then newly-elected Judge Kelli Wise.
Kellum was elected to the Court of Criminal Appeals in November 2008 and was re-elected in 2014. She is currently seeking her third term on the Court.
Judge Kellum is a member of the First Baptist Church of Montgomery. She has served as a docent at the Montgomery Museum of Fine Arts, and is a member of a number of professional, civic, and political organizations.
The polls open at 7:00 am on Tuesday and close at 7:00 pm. You must be a registered voter, vote at your assigned polling place and have a valid photo ID in order to participate in any Alabama election. It is too late to apply for an absentee ballot. If you already have an absentee ballot you must get it in the mail or turn it in to your courthouse before the close of the business day on Monday.