Northeast Alabama Young Republicans have new leadership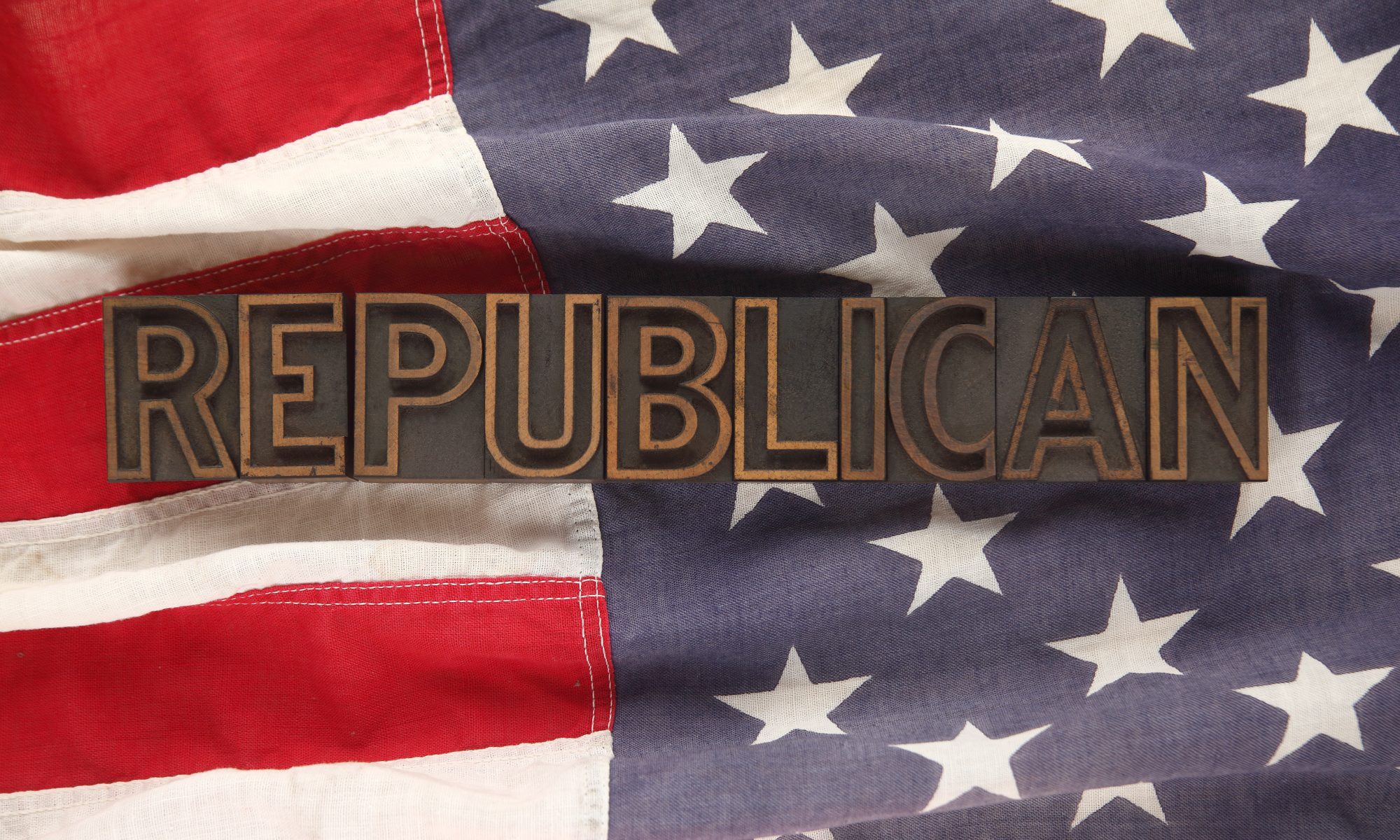 The Young Republicans of Northeast Alabama (YRNEA) announced that they have seated new leadership on their Executive Board. Dylan Smith and Lewis Pitchford will serve as Chairman and Vice Chairman of the organization, respectively.
The YRNEA said in a statement that Smith and Pitchford bring impressive political resumes to YRNEA.
Smith serves as Vice Chairman of the Jackson County GOP and chairs its Victory Committee. He also holds a seat on the Alabama Republican Party State Executive Committee. Most recently, he was Campaign Manager for the successful re-election bid of Rep. Tommy Hanes (R-Scottsboro).
Pitchford has served as Field Worker for the Alabama Republican Party. His campaign experience includes Mo Brooks for U.S. Senate as a Political Intern, and Field Representative for Will Ainsworth's campaign for Lt. Governor. Pitchford also served as Deputy Campaign Manager for Rep. Tommy Hanes.
The YRNEA announced that they are rolling out a 'Bold. Strong. Conservative' agenda.
"I'm thrilled to implement our ambitious conservative agenda," says Smith. "It is incumbent upon our generation to fight for the values that make our families and communities strong. We will continue to strive for honest and principled leadership so our region can continue to grow and prosper. I look forward to working with the tremendous leadership we have in Northeast Alabama to accomplish that."
"The Republican Party is the party of working class America, Smith said. "The Democrats have moved further and further to the left and are now advocating for a radical socialist agenda. Our generation has a responsibility to educate and empower millennials on the ideals of God-given liberty and constitutionally limited government."
"A new era has begun in Northeast Alabama," Pitchford said. "Jobs, industry and economic confidence are booming more than ever before. We live in exciting times. Because of this growth, it is imperative that we retain our conservative values, support causes for liberty and believe in the power of the free market."
"We, as young republicans are dedicated to protecting our cause and are entirely devoted to bold leadership, strong families and conservative principles that make our communities great," Pitchford continued. "I'm very excited to work with our party and expand the message of liberty to all those we reach."
Northeast Alabama has had a lot of success in winning recent Republican leadership positions. Will Ainsworth of Guntersville won a hard fight for the Republican nominee for Lt. Governor. Steve Marshall of Albertville beat out three well-funded challengers to win the Republican nomination for Attorney General. State Representative Mac McCutcheon (R-Monrovia) was chosen as Speaker of the House in 2016. State Representative Nathaniel Ledbetter (R-Rainsville) was selected as House Majority Leader in 2017.
The YRNA added that: "Sen. Steve Livingston (R-Scottsboro) played a pivotal role in recruiting Google to Jackson County and is leading the attempt to jumpstart the Bellefonte Nuclear Plant, while Rep. Tommy Hanes (R-Scottsboro) is a firebrand conservative who is known for fighting corruption and protecting taxpayer money."
The Young Republicans of Northeast Alabama announced that they plan to seek to expand their growing regional influence statewide.
Trump Truck and boat parades this weekend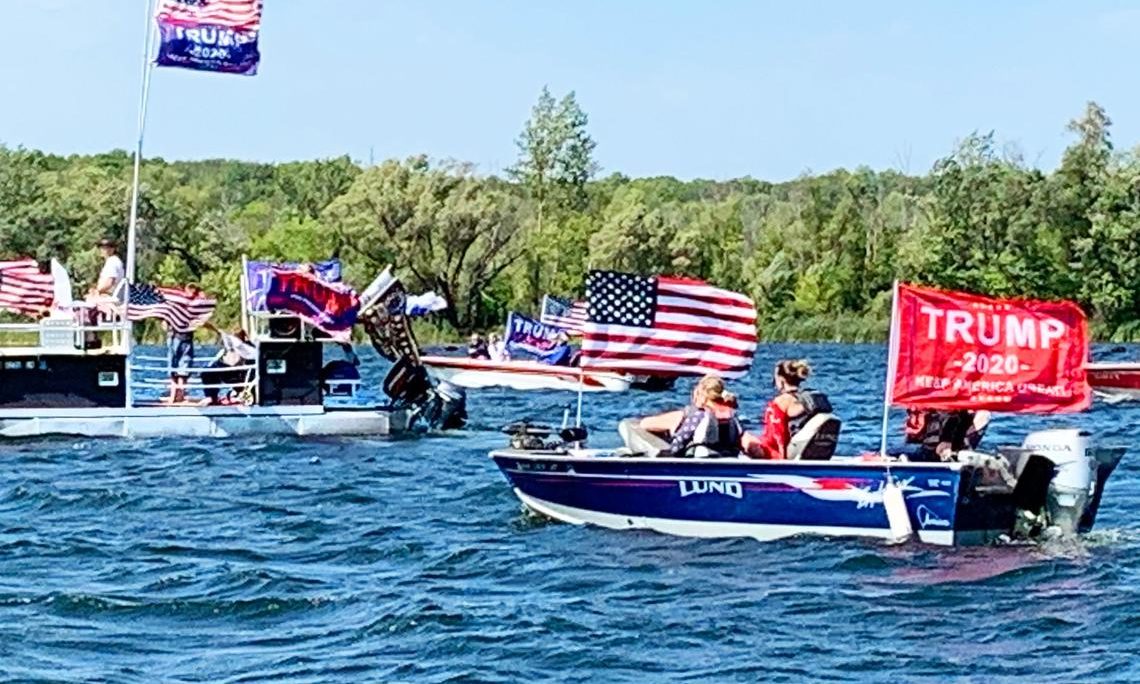 As Election Day draws near, Alabama Republicans are excited about promoting the re-election of Donald J. Trump as President and the election of Tommy Tuberville for U.S. Senate. This weekend two pro-President Trump events are happening in the state. There will be a truck parade from Ashland to Phenix City on Saturday sponsored by the Clay County Republican Party, while there will also be a boat parade on Wilson Lake in the Shoals sponsored by the Colbert County Republican Party on Sunday.
The pickup trucks will assemble at the Ashland Industrial Park in Clay County, 8240 Hwy 9, Ashland. There is a pre-departure rally at 10:00 a.m. central standard time. The trucks will depart at 11:00 a.m. and then proceed on a parade route that will take them into the bitterly contested swing state of Georgia. The Trump Pickup Parade will wind through east Alabama and West Georgia traveling through LaGrange and Columbus before concluding near the Alabama/Georgia line in Phenix City, 332 Woodland Drive, Phenix City at approximately 2:00 p.m. central time. Speakers will begin at 3:00. Trump flags will be on sale at the event.
The Phenix Motorsports Park will be hosting what sponsor hope could possibly the world's largest Pickup Tuck parade in U.S. history that is routing over 50 mile through Georgia in effort to "pickup" President Trump's numbers in GA.
A number dignitaries have been invited to address the Phenix City rally, including Coach Tuberville. Former State Sen. Shadrack McGill, Trump Victory Finance Committee member former State Rep. Perry O. Hooper Jr., and Paul Wellborn, the President and CEO of the largest Family owned Kitchen Cabinet manufacture in the USA are among the featured speakers who have committed to speak at the event.
Entertainment will be provided by: Charity Bowden, an up and coming country music singer who was the runner up on "The Voice". Charity will sing 'I am Proud to be an American' as well as songs from her Voice performances. The McGill Girls will also perform. The three beautiful and talented sisters will be singing patriotic songs in three part harmony. Geoff Carlisle, a professional DJ will be keeping the crowd pumped with music and entertainment.
Following the speakers and the entertainment there will Trump truck-vs- Joe Bidden truck races down the drag strip for the finale.
The Northwest Alabama boat parade will be on Sunday. The boats will gather at 2:00 p.m. near Turtle Point and then the flotilla will parade around the open waters of Wilson Lake til 3_00 p.m.. There will be a contest for best decorated Trump boats.
Trump supporters have held a number of large boat parades across the state to show their support for the re-election of Pres. Trump.
Boat parade sponsors say that this parade will be: pro-American, pro-law enforcement, pro-military.