Palmer concerned tariffs could undo progress in manufacturing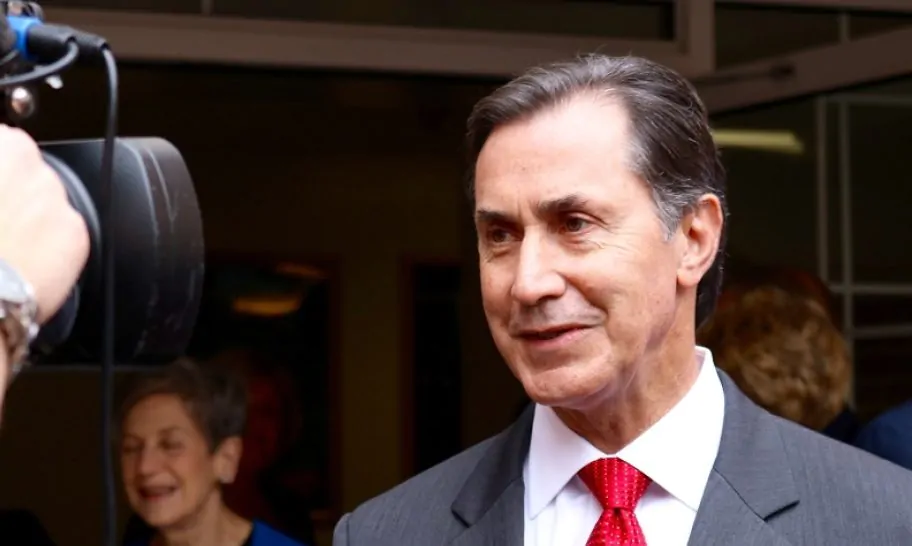 Trade talks, tariffs, and retaliatory tariffs (both real and threatened) continue to dominate international news lines this summer. On Friday, Congressman Gary Palmer, R-Hoover, spoke on the issue in an email to constituents.
"On March 8, 2018, President Trump announced a 10 percent tariff on aluminum imports and a 25 percent tariff on steel imports," Congressman Palmer said. "Since then, he has also implemented tariffs on many Chinese goods in response to what his administration has designated "unfair trade practices" under Section 301 of U.S. trade law. Tariffs that are broad in scope like these ultimately amount to an additional tax on consumers. I understand President Trump's desire to protect American businesses, but I think the proposed tariffs could undo progress in manufacturing and increase product costs. I understand that some targeted tariffs are needed, but I also believe we can utilize our enormous energy resources to advance our economic interests."
The U.S. Chamber of Commerce has also expressed their concerns about the Trump Administration's trade policies.
"China, the EU, Mexico and Canada have already retaliated or announced plans to retaliate with billions of dollars in tariffs on American-made products," the Chamber warned on social media. "Tariffs imposed by the United States are nothing more than a tax increase on American consumers and businesses–including manufacturers, farmers, and technology companies–who will all pay more for commonly used products and materials."
"Retaliatory tariffs imposed by other countries on U.S. exports will make American-made goods more expensive, resulting in lost sales and ultimately lost jobs here at home," the Chamber continued. "This is the wrong approach, and it threatens to derail our nation's recent economic resurgence."
President Donald J. Trump (R) says that he is only trying to make foreign countries that have unfair trade barriers lower those barriers.
Farmers have been especially hard hit by the recent trade barriers. Agriculture Secretary Sonny Perdue suggested that the U.S. might make payments to farmers adversely impacted by the retaliatory tariffs on American farm products.
The Director of International Trade for the National Cattlemen's Beef Association Kent Bacus released statement in response to the Trump Administration's announcement of trade aid for U.S. farmers and ranchers:
"NCBA looks forward to reviewing the details of the Trump Administration's trade retaliation relief package," Bacus said. "Trade agreements and trade enforcement are the most effective long-term solutions to the challenges faced by U.S. beef producers. For many years, U.S. beef has been a target of high tariffs and restrictive trade policies from notorious actors like China and the European Union. We support a vigorous approach to tearing down trade barriers, including non-tariff barriers that are not based on science."
"Removing China's highly-restrictive barriers on U.S. beef exports could unlock the full potential of that market and result in $4 billion in annual sales," Bacus continued. "Here at home, beef producers need relief from onerous federal regulations that undermine their businesses. Let's start by fixing the restrictive hours-of-service rules for livestock haulers, modernizing the Endangered Species Act, and ending the 2015 Waters of the United States rule once-and-for-all."
Congressman Gary Palmer represents Alabama's Sixth Congressional District.
Palmer is seeking re-election. He faces businessman Danner Kline, D-Vestavia Hills, in the November 6 general election.
Lilly Ledbetter speaks about her friendship with Ginsburg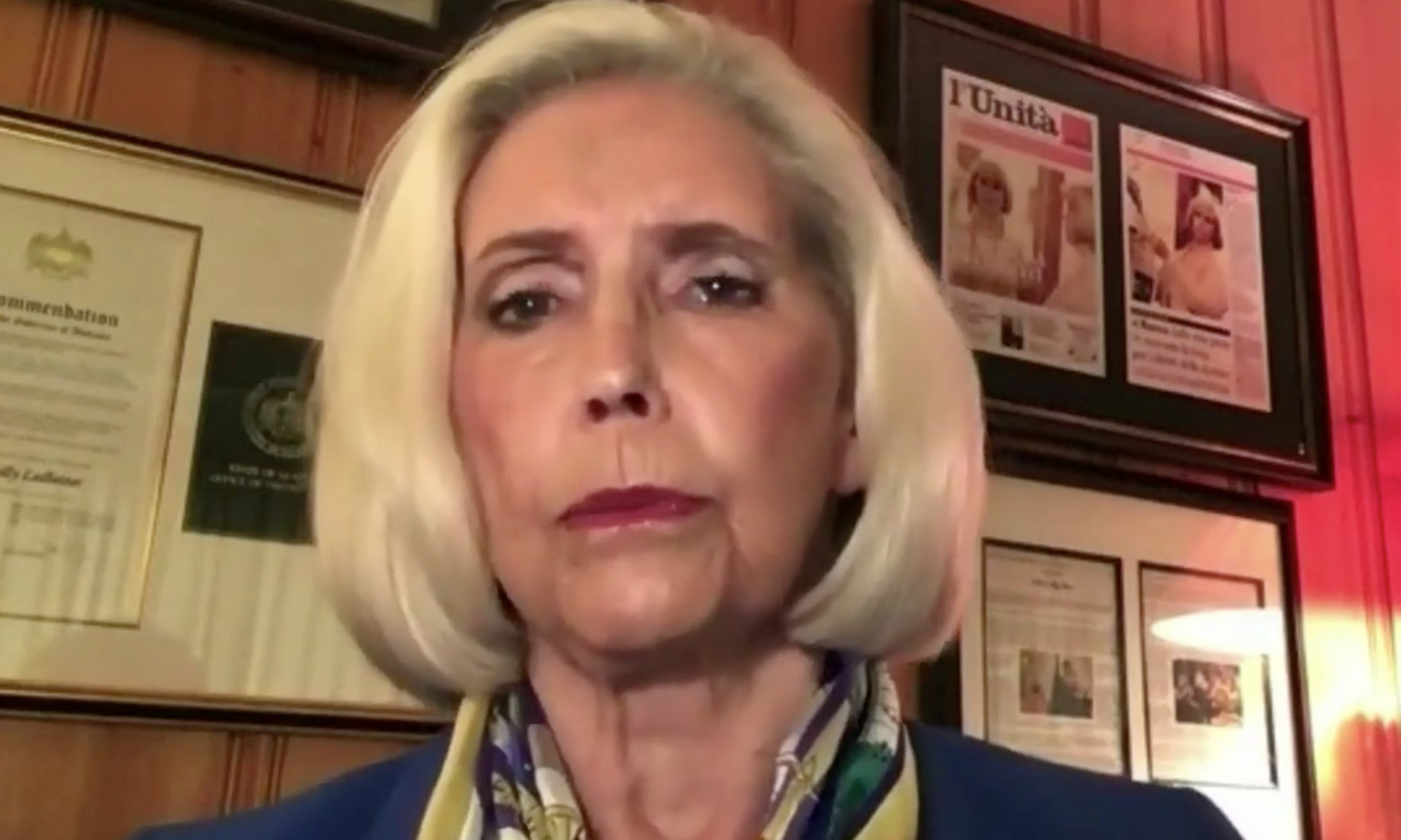 When anti-pay-discrimination icon and activist Lilly Ledbetter started receiving mail from late Supreme Court Justice Ruth Bader Ginsburg, Ledbetter's attorney told her to save the envelopes. That's how unusual it is to get personal mail from a member of the nation's highest court.
Ledbetter, 82, of Jacksonville, Alabama, shared her memories of her contact with Ginsburg over the last decade during a Facebook live event hosted by Sen. Doug Jones on Monday.
Ginsburg famously read her dissent from the bench, a rare occurrence, in the Ledbetter v. Goodyear Tire & Rubber Co. decision in 2007. The court ruled 5-4 to affirm a lower court's decision that Ledbetter was not owed damages for pay discrimination because her suit was not filed within 180 days of the setting of the policy that led to her paychecks being less than those of her male colleagues. 
Ledbetter said that Ginsburg "gave me the dignity" of publicly affirming the righteousness of Ledbetter's case, demonstrating an attention to the details of the suit.
Ginsburg challenged Congress to take action to prevent similar plaintiffs from being denied compensation due to a statute of limitations that can run out before an employee discovers they are being discriminated against. 
The Lilly Ledbetter Fair Pay Act of 2009 was passed by Congress with broad bipartisan support and signed into law by President Barack Obama. It resets the statute of limitation's clock with each paycheck that is reduced by a discriminatory policy.
Ledbetter said that her heart was heavy when she learned of Ginsburg's death on Friday. The women kept in touch after they met in 2010. That was shortly after the death of Ginsburg's husband, tax attorney Marty Ginsburg. She spoke about her pain to Ledbetter, whose husband Charles had died two years before.
"So we both shared that, and we shared a tear," said Ledbetter.
Ginsburg invited her to her Supreme Court chambers to see a framed copy of the act, next to which hung a pen that Obama used to sign it.
Ginsburg later sent Ledbetter a signed copy of a cookbook honoring her husband that was published by the Supreme Court Historical Society. Included with it was a personal note, as was the case with other pieces of correspondence from the justice that Ledbetter received at her home in Alabama. They were often brochures and other written materials that Ginsburg received that featured photos of both women.
Ledbetter expressed her support for Jones in his race against GOP challenger Tommy Tuberville. The filling of Ginsburg's seat is a major factor in that, she said.
"I do have to talk from my heart, because I am scared to death for the few years that I have yet to live because this country is not headed in the right direction," she said.
She noted that Ginsburg was 60 when she was appointed to the court. Ledbetter said that she opposes any nominee who is younger than 55 because they would not have the experience and breadth of legal knowledge required to properly serve on the Supreme Court.
She said that issues like hers have long-term consequences that are made even more evident by the financial strains resulting from the pandemic, as she would have more retirement savings had she been paid what her male colleagues were.
Jones called Ledbetter a friend and hero of his.
"I've been saying to folks lately, if those folks at Goodyear had only done the right thing by Lilly Ledbetter and the women that worked there, maybe they'd still be operating in Gadsden these days," he said.