Gulf State Park named Alabama Tourism's Attraction of the Year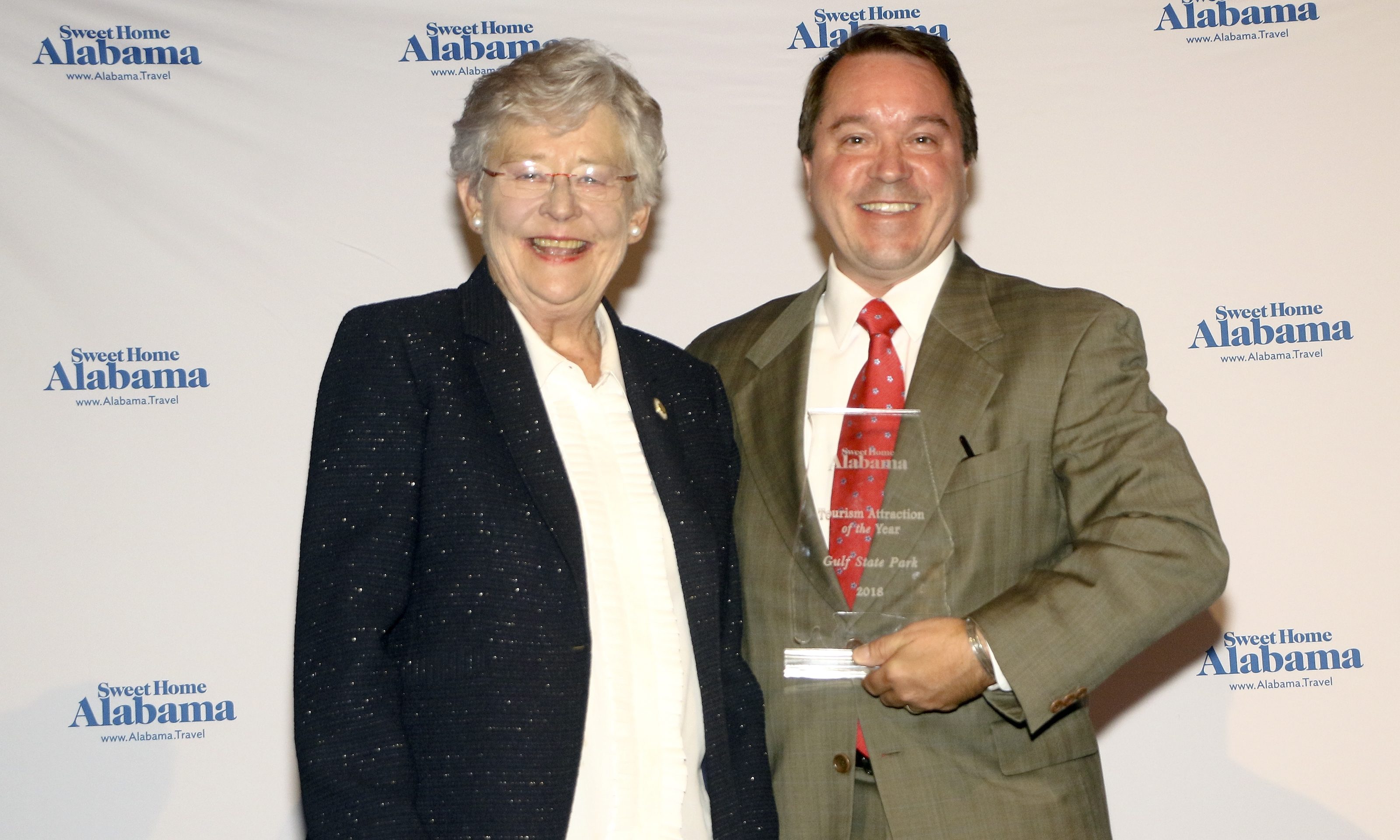 Gulf State Park has been named the Alabama Tourism Department's 2018 Attraction of the Year.
The park received the honor Monday night at the Alabama Governor's Conference on Tourism.
The park includes three miles of white sandy beaches and draws visitors from around the world. Alabama Tourism praised the park's staff and volunteers who provide hospitality, educational and recreational offerings.
The Alabama Tourism Department praised Gulf State Park, saying, "the park sets a benchmark of economic and environmental sustainability by demonstrating best practices for outdoor recreation, education and accommodations."
Alabama Department of Conservation and Natural Resources Commissioner Chris Blankenship also praised the park's staff and volunteers for their work.
"Our employees and dedicated volunteers work incredibly hard to make Gulf State Park the best it can be," Blankenship said. "This park is one of the jewels of our entire system and we're honored to receive the award from the Alabama Tourism Department for 2018 and we expect the next year to be even better with the opening of the new Lodge and Conference Center this November."
Gulf State Park has received many other awards in the last several years. TripAdvisor.com inducted the park into its Hall of Fame for receiving accolades from its customers. The park has also received three other certificates from the travel website over the past five years.
Alabama State Parks Director Greg Lein, who accepted the award for the park, pointed to these awards as evidence of the park's excellence.
"The Tourism Attraction of the Year Award reflects these recent achievements, as well as the work to re-establish our lodge and create new improvements in the park," Lein said. "These achievements by staff and volunteers, coupled with the investments in new amenities such as trails, education facilities and the rebuilding of our Lodge at Gulf State Park, have made the park an attractive setting for the recruitment of new business partners like Valor Hospitality and Hilton Hotels and Resorts."
TripAdvisor recognized the park in three categories of excellence, based on visitor reviews and rankings on the travel website. The park includes a 1,540-foot-long fishing and education pier, 500 improved campsites, 33 cottages and cabins, a nature center, an 18-hole golf course, over 3 miles of beaches, several coastal lakes, more than 28 miles of trails, a dog park and multiple beach access sites.
Improvements to 6,500-acre Gulf State Park in recent years include restored and expanded sand dunes, a new Interpretive Center and a Learning Campus. Thousands visit the park every year.
A new Lodge at Gulf State Park is set to open in November. Connectivity to the outdoors is the central focus of the environmentally friendly coastal development. The lodge, which is designed to meet LEED Gold and SITES Platinum standards, will have 350 rooms and 40,000 square feet of indoor and outdoor event space. It'll feature the largest beach view ballroom on the Gulf Coast, which can accommodate groups of up to 1,000. A Gulf-front pool and restaurant with house-made and locally sourced food are also planned.
Alabama DHR announces grants providing temporary assistance for stabilizing child care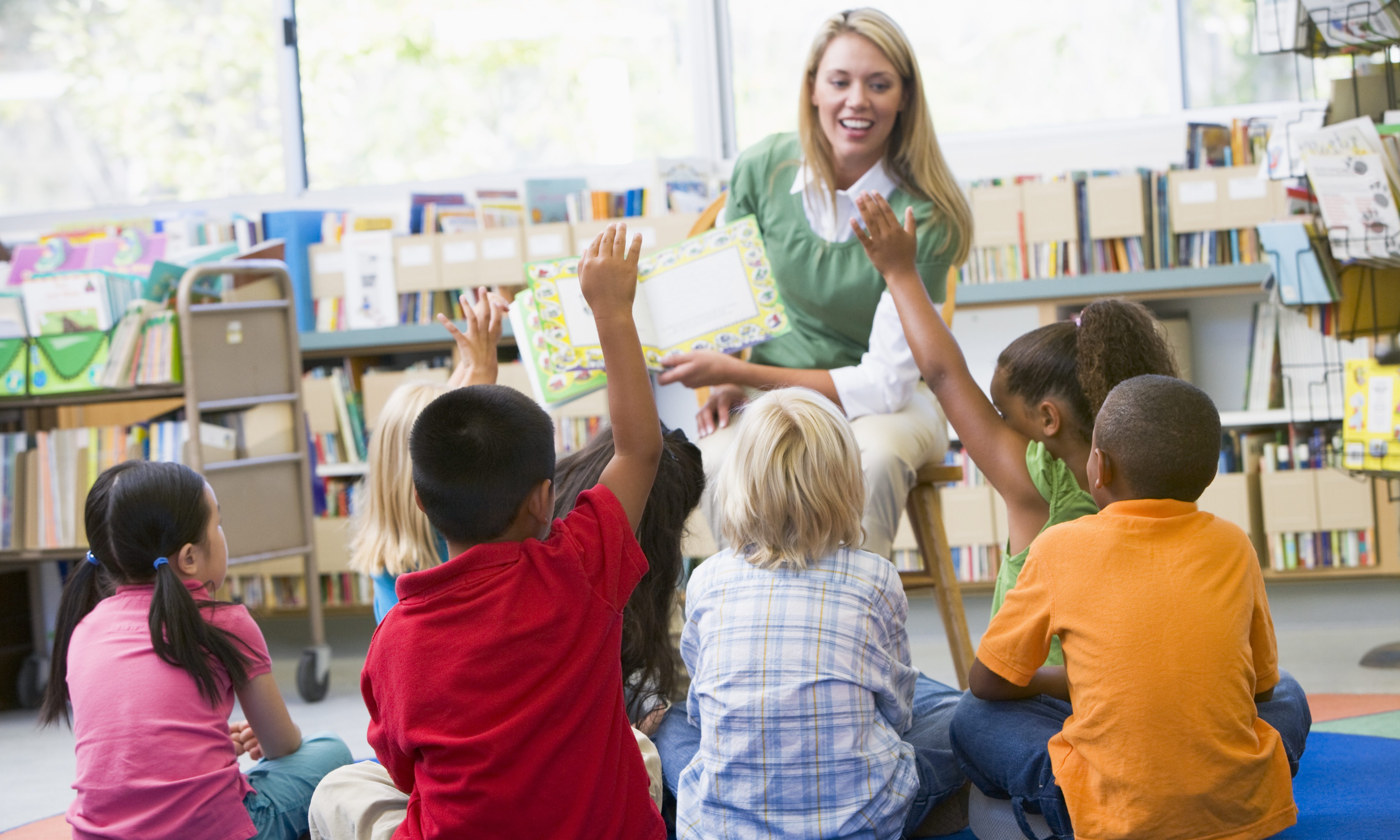 The Alabama Department of Human Resources announced on Friday a new grant program to provide assistance to licensed child care providers in the wake of the COVID-19 pandemic.
The Temporary Assistance for Stabilizing Child Care, or TASCC, grant program's purpose is to stabilize the number of child care providers that are open and providing services, as well as encourage providers to reopen.
DHR is now accepting applications for TASCC grants. The deadline to apply is August 7, 2020. The total grant amounts will be based on each provider's daytime licensed capacity with a base rate of $300 per child.
To be eligible for a grant, licensed providers must be open or plan to reopen no later than August 17, 2020, and continue to remain open for a period of one year from the date of receiving the grant award. As of this week, 1,306 of Alabama's 2,448 child care facilities were open in the state.
"We are proud to offer this program as a support and an incentive to an important sector of our economy. These grants will give the support many providers need to reopen and assist those already open," said Alabama DHR Commissioner Nancy Buckner. "This program is going to be vital for our child care numbers to reach the level required to provide adequate services as parents return to work. We have already made significant strides in reopening facilities over the past several months; in April only 14 percent were open while now 53 percent are open."
These grants will provide support for paying employees, purchasing classroom materials, providing meals, purchasing cleaning supplies, providing tuition relief for families, as well as other facility expenses.
DHR recommends child care providers read all guidance prior to submitting a TASCC application. Child care providers need to complete the application to determine the estimated grant amount. Grant applications will be processed as they are received and grants awarded once approved.
An online fillable application is available for the TASCC grant at www.dhr.alabama.gov/child-care/. The application must include an Alabama STAARS Vendor Code in order to be processed. For questions regarding the application, please email DHR at [email protected].