Gulf State Park named Alabama Tourism's Attraction of the Year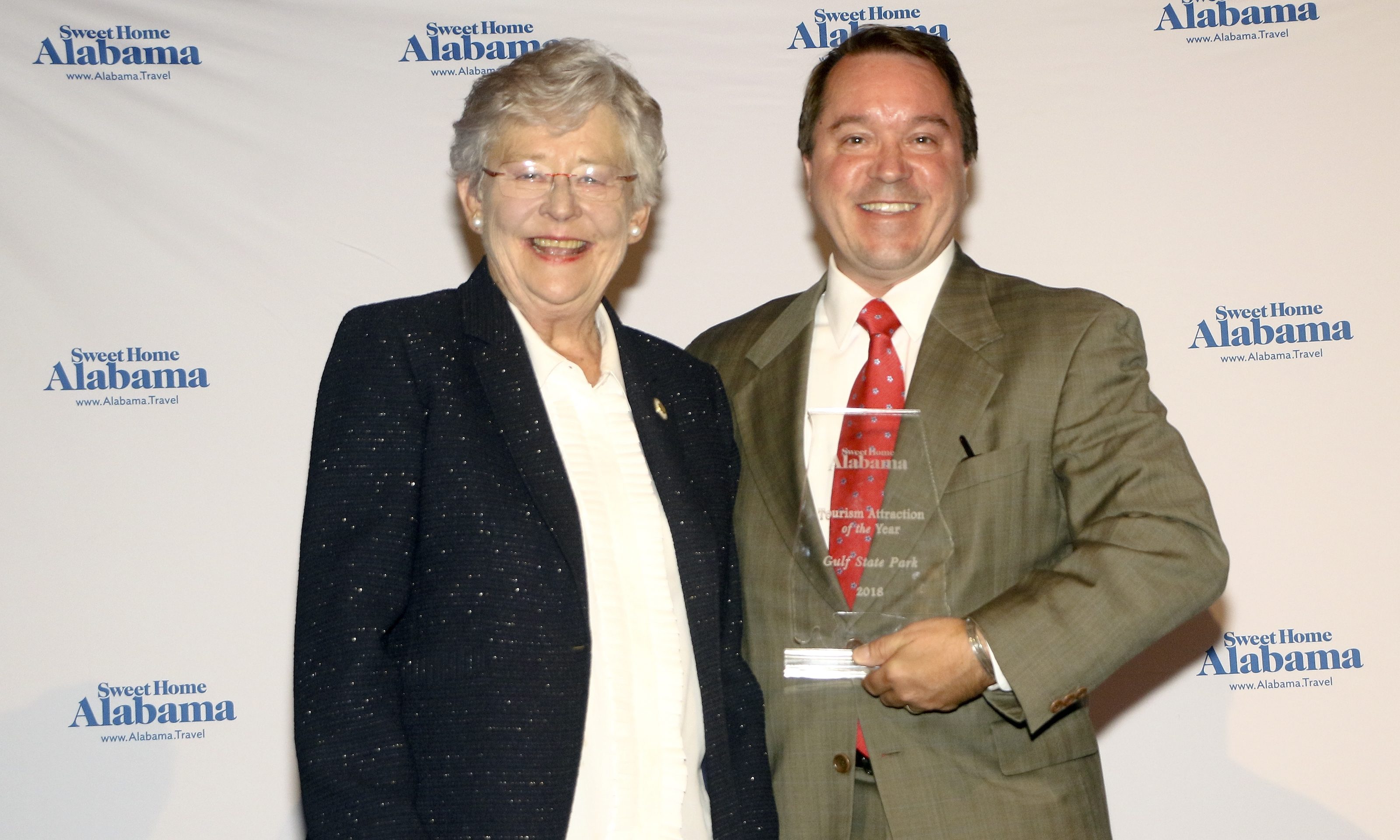 Gulf State Park has been named the Alabama Tourism Department's 2018 Attraction of the Year.
The park received the honor Monday night at the Alabama Governor's Conference on Tourism.
The park includes three miles of white sandy beaches and draws visitors from around the world. Alabama Tourism praised the park's staff and volunteers who provide hospitality, educational and recreational offerings.
The Alabama Tourism Department praised Gulf State Park, saying, "the park sets a benchmark of economic and environmental sustainability by demonstrating best practices for outdoor recreation, education and accommodations."
Alabama Department of Conservation and Natural Resources Commissioner Chris Blankenship also praised the park's staff and volunteers for their work.
"Our employees and dedicated volunteers work incredibly hard to make Gulf State Park the best it can be," Blankenship said. "This park is one of the jewels of our entire system and we're honored to receive the award from the Alabama Tourism Department for 2018 and we expect the next year to be even better with the opening of the new Lodge and Conference Center this November."
Gulf State Park has received many other awards in the last several years. TripAdvisor.com inducted the park into its Hall of Fame for receiving accolades from its customers. The park has also received three other certificates from the travel website over the past five years.
Alabama State Parks Director Greg Lein, who accepted the award for the park, pointed to these awards as evidence of the park's excellence.
"The Tourism Attraction of the Year Award reflects these recent achievements, as well as the work to re-establish our lodge and create new improvements in the park," Lein said. "These achievements by staff and volunteers, coupled with the investments in new amenities such as trails, education facilities and the rebuilding of our Lodge at Gulf State Park, have made the park an attractive setting for the recruitment of new business partners like Valor Hospitality and Hilton Hotels and Resorts."
TripAdvisor recognized the park in three categories of excellence, based on visitor reviews and rankings on the travel website. The park includes a 1,540-foot-long fishing and education pier, 500 improved campsites, 33 cottages and cabins, a nature center, an 18-hole golf course, over 3 miles of beaches, several coastal lakes, more than 28 miles of trails, a dog park and multiple beach access sites.
Improvements to 6,500-acre Gulf State Park in recent years include restored and expanded sand dunes, a new Interpretive Center and a Learning Campus. Thousands visit the park every year.
A new Lodge at Gulf State Park is set to open in November. Connectivity to the outdoors is the central focus of the environmentally friendly coastal development. The lodge, which is designed to meet LEED Gold and SITES Platinum standards, will have 350 rooms and 40,000 square feet of indoor and outdoor event space. It'll feature the largest beach view ballroom on the Gulf Coast, which can accommodate groups of up to 1,000. A Gulf-front pool and restaurant with house-made and locally sourced food are also planned.
Print this piece
"I'm completely isolated": A woman's COVID-19 experience, from her hospital bed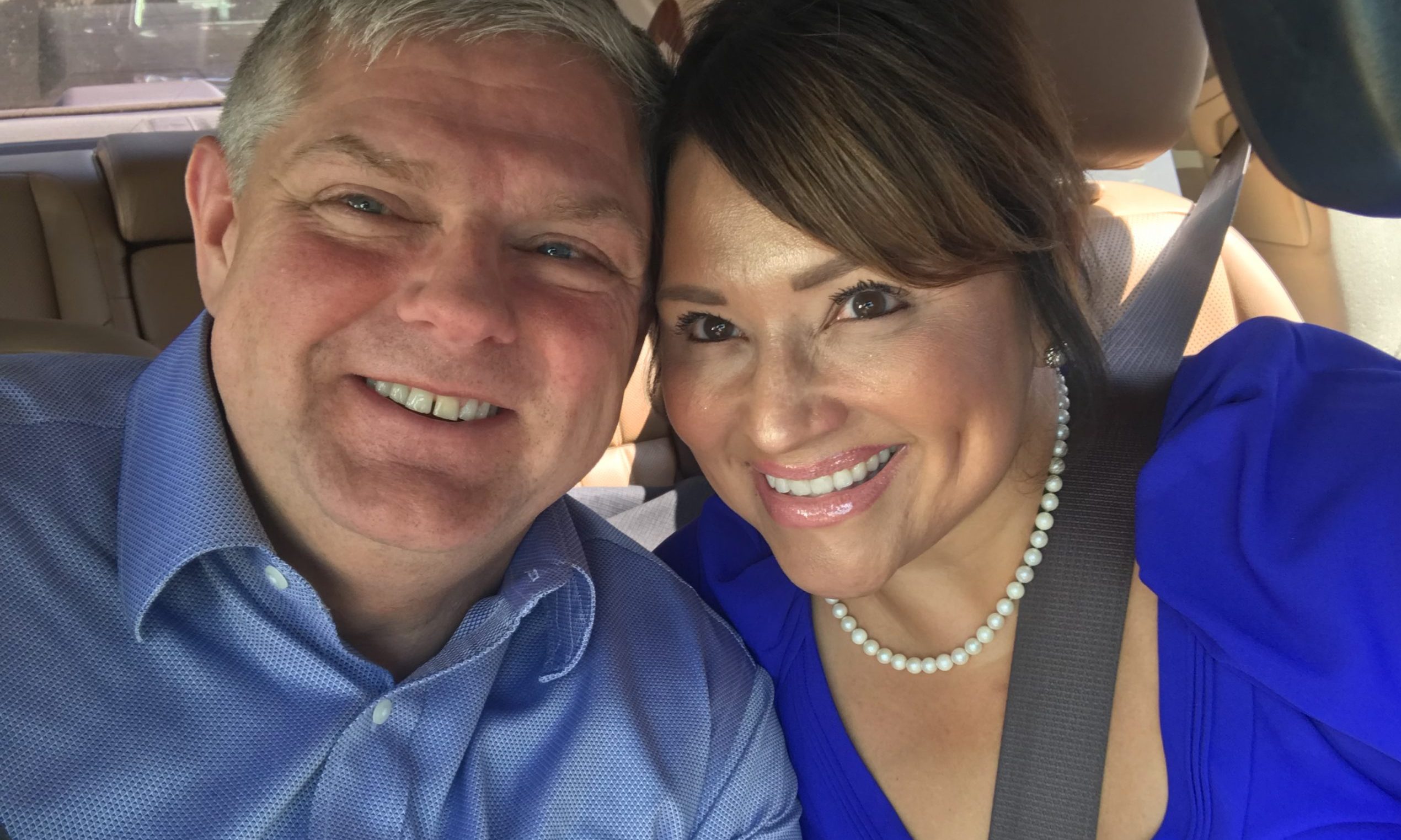 For the past five days, Pamela Franco hasn't seen her fiancé except over FaceTime. She's at UAB's University Hospital on one of the floors set aside for those infected with the novel coronavirus.
Franco's room is a typical hospital room, which she isn't allowed to leave. The exercise she gets is from walking around that limited space.
Franco was admitted on March 23. She says unlike some of the 55-plus other patients, she has actually improved every day. But she still must be on oxygen, and until she's off, she'll remain in the hospital.
Doctors tried to wean her off the oxygen Thursday, but she started coughing, her oxygen level dropped below an acceptable, normal range, and her oxygen flow had to be increased. Today, the oxygen flow is back to the lower setting, and Franco said she feels OK.
Franco doesn't want to be off the oxygen again, though, without somebody monitoring her, because the consequences of no oxygen are the dry, hacking coughs that leave her exhausted but, worse, leave her feeling like she can't breathe.
Before she was admitted last Monday, she had been diagnosed with pneumonia but was sent home when her COVID-19 test came back negative. But after that, she developed a dry cough.
The cough got worse and worse. Her fiancé, Tim Stephens, took her back to the ER, where she was met by a worker in full personal protective gear — a mask, face shield, gloves, scrubs, and a disposable robe over the scrubs.
Stephens was told to stay in the car as Franco was escorted into the hospital. "I have never seen someone cough so violently," Stephens said. "It shook her whole body, and it was non-stop. It was scary to watch, but it was terrifying for her – like drowning in the bed."
"The coughing got so bad, it was making the trunk of my body contort," Franco said. "I don't want to say twisted. But it just made me go into a semi-fetal position."
Stephens said she was whisked into the hospital and immediately admitted. "Like that, she was gone. I haven't seen her since. I wasn't allowed to even say goodbye."
Today, if Franco starts coughing, she calls the nurse to turn up her oxygen immediately because once the cough starts, it's painful and frightening. "There's no phlegm," she said. "I don't have a runny nose. That's the thing about this virus."
She coughs, but the coughs are torture, not productive like a chest cold cough.
Franco is 49 and, before a flu episode earlier in the year, then the COVID-19 this week, she was healthy. She exercises three or four times a week and has been on that routine for 15 years.
"I've only been in the hospital twice my entire life when I've given birth," Franco said. "That's the only time I've had to stay in the hospital."
Franco and Stephens have been engaged since late last year. They live on Birmingham's Southside, and they have not set their wedding date. The couple both sell software for Birmingham-based tech companies.
The novel coronavirus knocked Franco for a loop, though. She's getting better and believes she'll make a full recovery, but she knows she'll have to work back up to her exercise routine after she leaves UAB and the virus is gone from her body.
"I'm completely isolated from everyone," Franco said by telephone from her hospital room.
As of Friday morning, UAB had at least 55 hospitalized COVID-19 patients, and about half of them were on ventilators. Thursday, it was more than 60. Many more are under observation for possible COVID-19 infection.
"When they come in, they come in full gear." Like her greeter at the ER entrance when she was admitted, they wear full gear: Mask, face shield, double gloves, scrubs, and the disposable robe."
The medical staff "are incredible professionals," Franco said. "Every day I'm seen by a doctor or a nurse practitioner. Nurses take vitals and peek into the room. They're treating me very well. I've been impressed. And grateful, because I know they're putting themselves at risk as well every time they walk into the room of any of their patients."
As for how national and state leaders have responded to the pandemic, Franco is frank.
"My own opinion is we were very slow acting," she says. "The only reason why we're having all these cases now is that they were slow.
"And now it's spread," she continues. "We're going to run out of supplies, medication, all sorts of things. It's snowballing. At this point, we're elbows deep. We need to continue the isolation, the quarantines, and let people work from home if they can.
But she doesn't like to be negative and look backward, Franco said.
"They need to do the best they can now to get this under control and to help the people," Franco said. "I was so impressed to see that they have canceled school for the school year. I was very happy to see that they have postponed school for the rest of the year. I feel like that was necessary."
"I want my voice to say to everyone who reads this," Franco said, "at least abide by the rules. Stay separate. Stay quarantined. And wash your hands."
Strangely, two of Franco's sisters, who live in another state, also have been diagnosed with COVID-19, and Franco hasn't seen them since last fall, Stephens said. The oldest sister was in an induced coma in ICU for several days, but is now awake, alert, and recovering, Stephens said.
Stephens, too, is developing that dry cough. He's scheduled to be tested Sunday, but Franco said he hopes he can move it to an earlier day.
"This is not 'just the flu,'" Stephens said. "It is a monster."
Print this piece