Gulf State Park named Alabama Tourism's Attraction of the Year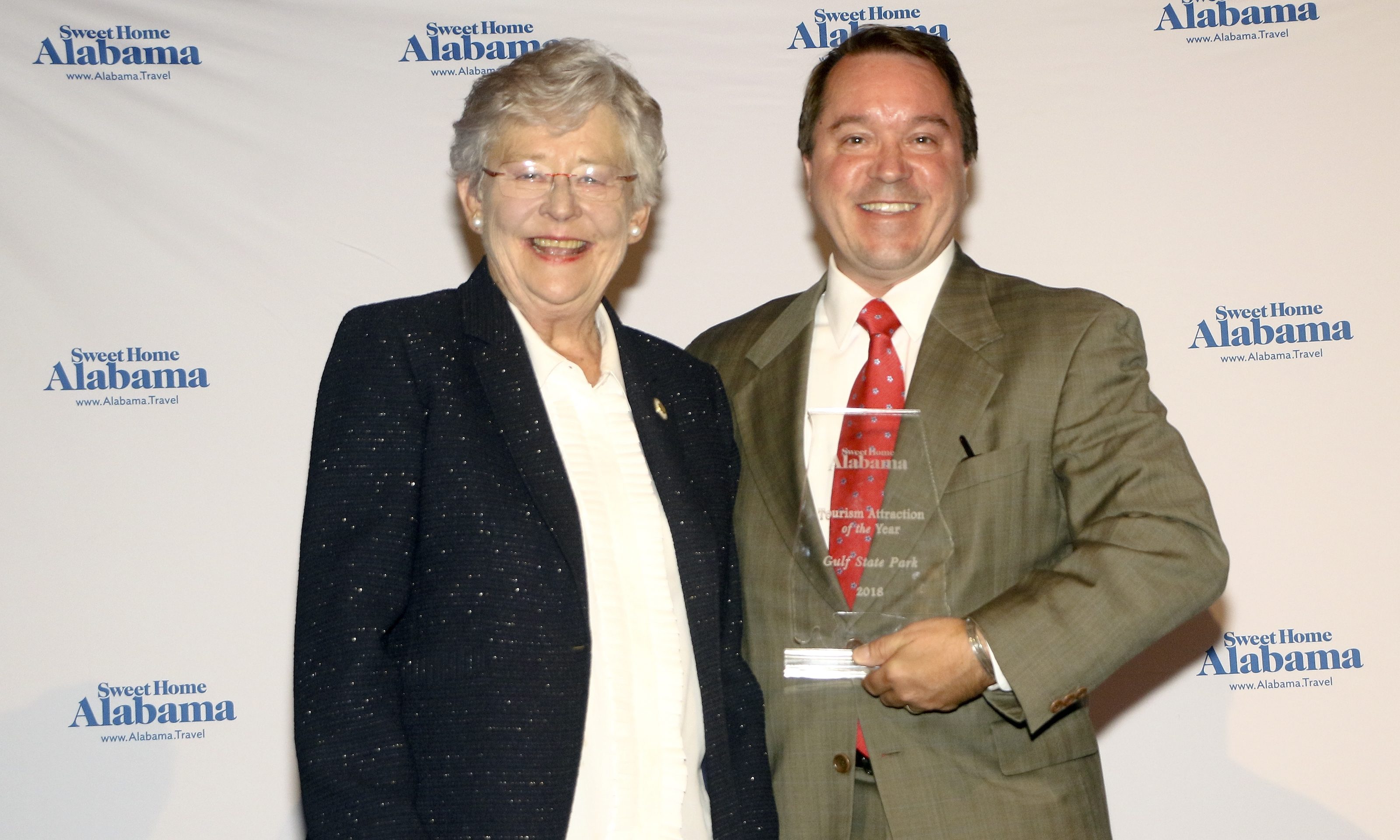 Gulf State Park has been named the Alabama Tourism Department's 2018 Attraction of the Year.
The park received the honor Monday night at the Alabama Governor's Conference on Tourism.
The park includes three miles of white sandy beaches and draws visitors from around the world. Alabama Tourism praised the park's staff and volunteers who provide hospitality, educational and recreational offerings.
The Alabama Tourism Department praised Gulf State Park, saying, "the park sets a benchmark of economic and environmental sustainability by demonstrating best practices for outdoor recreation, education and accommodations."
Alabama Department of Conservation and Natural Resources Commissioner Chris Blankenship also praised the park's staff and volunteers for their work.
"Our employees and dedicated volunteers work incredibly hard to make Gulf State Park the best it can be," Blankenship said. "This park is one of the jewels of our entire system and we're honored to receive the award from the Alabama Tourism Department for 2018 and we expect the next year to be even better with the opening of the new Lodge and Conference Center this November."
Gulf State Park has received many other awards in the last several years. TripAdvisor.com inducted the park into its Hall of Fame for receiving accolades from its customers. The park has also received three other certificates from the travel website over the past five years.
Alabama State Parks Director Greg Lein, who accepted the award for the park, pointed to these awards as evidence of the park's excellence.
"The Tourism Attraction of the Year Award reflects these recent achievements, as well as the work to re-establish our lodge and create new improvements in the park," Lein said. "These achievements by staff and volunteers, coupled with the investments in new amenities such as trails, education facilities and the rebuilding of our Lodge at Gulf State Park, have made the park an attractive setting for the recruitment of new business partners like Valor Hospitality and Hilton Hotels and Resorts."
TripAdvisor recognized the park in three categories of excellence, based on visitor reviews and rankings on the travel website. The park includes a 1,540-foot-long fishing and education pier, 500 improved campsites, 33 cottages and cabins, a nature center, an 18-hole golf course, over 3 miles of beaches, several coastal lakes, more than 28 miles of trails, a dog park and multiple beach access sites.
Improvements to 6,500-acre Gulf State Park in recent years include restored and expanded sand dunes, a new Interpretive Center and a Learning Campus. Thousands visit the park every year.
A new Lodge at Gulf State Park is set to open in November. Connectivity to the outdoors is the central focus of the environmentally friendly coastal development. The lodge, which is designed to meet LEED Gold and SITES Platinum standards, will have 350 rooms and 40,000 square feet of indoor and outdoor event space. It'll feature the largest beach view ballroom on the Gulf Coast, which can accommodate groups of up to 1,000. A Gulf-front pool and restaurant with house-made and locally sourced food are also planned.
Print this piece
Lawmaker files bill to ban treatments for transgender kids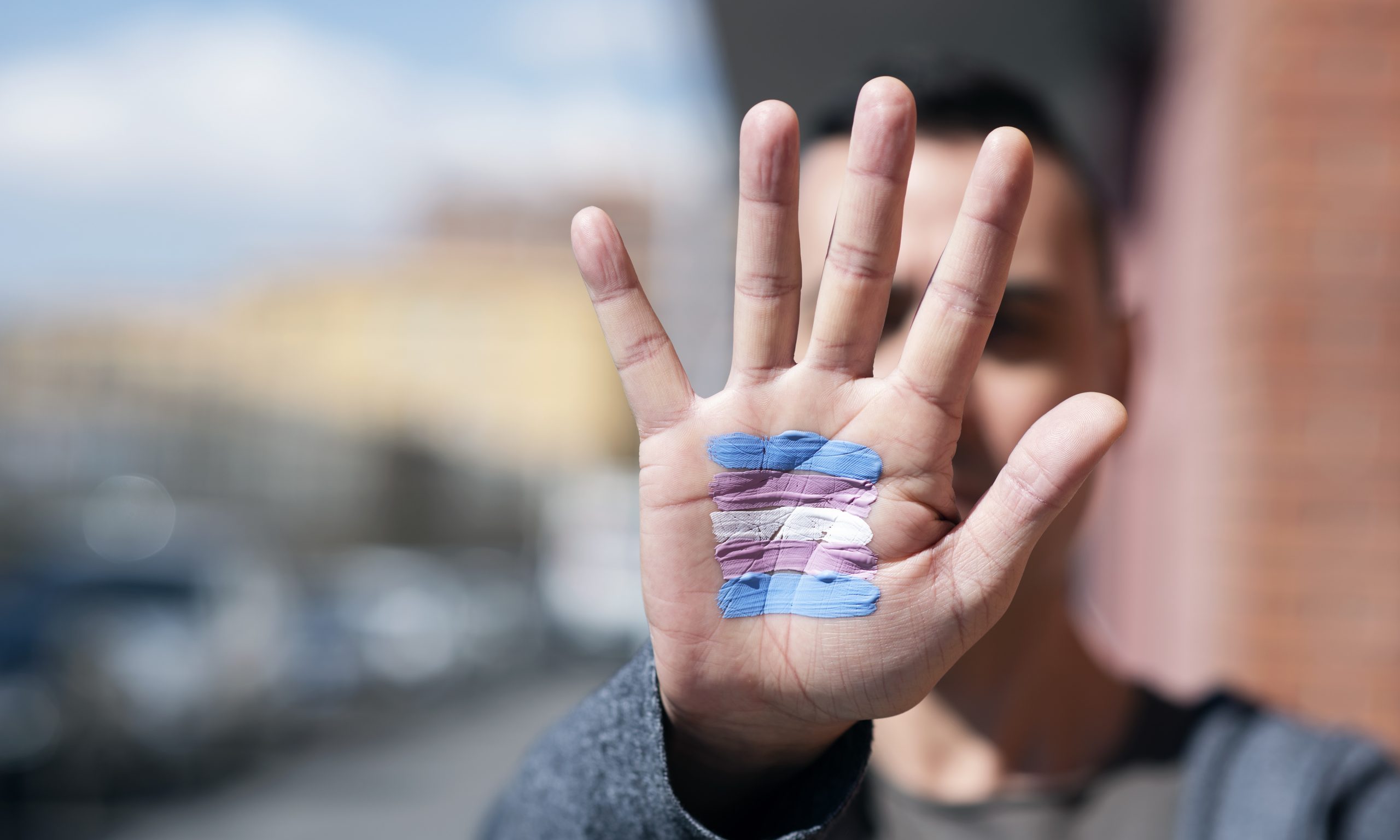 Republican Wes Allen, R-Troy, filed a bill to prevent doctors from providing hormone replacement therapy or puberty suppressing drugs to people younger than 19 who identify as transgender.
HB303, the Alabama Vulnerable Child Compassion and Protection Act,  would make it a Class C felony, punishable by up to 10 years in prison, for doctors to prescribe puberty-blocking medications or opposite gender hormones to minors. Allen's legislation would also ban hysterectomy, mastectomy or castration surgeries from being performed on minors.
"I was shocked when I found out doctors in Alabama were prescribing these types of drugs to children," Allen said in a news release. "This is something you hear about happening in California or New York but it is happening right here in Alabama and it's time we put a stop to that practice."
Allen said that children experiencing gender dysphoria are struggling with a psychological disorder and that they need therapeutic treatment from mental health professionals instead of medical intervention that would leave their bodies "permanently mutilated." 
"These children are suffering from a psychological disorder, just as someone who is suffering with bipolar disorder or schizophrenia but we treat those patients and try to help them. We should treat these psychological disorders as well."
In 2018, a policy statement from the American Academy of Pediatrics (AAP) said that:
"Transgender identities and diverse gender expressions do not constitute a mental disorder; 

Variations in gender identity and expression are normal aspects of human diversity, and binary definitions of gender do not always reflect emerging gender identities; 

Gender identity evolves as an interplay of biology, development, socialization, and culture; and

If a mental health issue exists, it most often stems from stigma and negative experiences rather than being intrinsic to the child"
The World Health Organization (WHO) announced in 2018 that it was removing "gender identity disorder" from its global manual of diagnoses and reclassify "gender identity disorder" as "gender incongruence," which is now listed under the sexual health chapter rather than the mental disorders chapter. 
In a 2018 interview, Dr. Lale Say, a reproductive health expert at the WHO, said that gender incongruence was removed from the list of mental health disorders because "we had a better understanding that this was not actually a mental health condition and leaving it there was causing stigma. So in order to reduce the stigma, while also ensuring access to necessary health interventions, this was placed in a different chapter."
In 2012, the American Psychiatric Association revised the Diagnostic and Statistical Manual of Mental Disorders (DSM) to remove the term "gender identity disorder" from the manual and add the term "gender dysphoria."
Allen's bill will be considered by the Alabama House of Representatives in the coming weeks.
Print this piece