Ivey visits Mobile for opening of newest Walmart distribution center
Monday, Alabama Governor Kay Ivey (R) was in Mobile County for the opening of a new Wal-Mart Distribution Center.
"Excited to be in Mobile Co. for the grand opening of @Walmart's newest distribution center," Ivey said on Twitter. "Walmart invested $135 million to build this facility, creating 750 jobs! I know that these folks will play a major role in fulfilling Mr. Sam Walton's vision to serve the customer."
Economic Developer Nicole Jones told the Alabama Political Reporter, "Distribution centers, one of the State of Alabama's foundational business targets, provide products and services that support a myriad of industries within our state. The Walmart Distribution Center in Irvington, one of six distribution centers in the United States, will be a significant addition to the estimated $22.4 billion economic impact generated last year by the Alabama State Port Authority."
Nicole Jones explained to APR, "At last week's economic development conference hosted by the EDAA, Port Authority CEO Jimmy Lyons shared with us that empty shipping containers are a much-needed commodity in Alabama. When fully operational, Walmart will carry in approximately 50,000 containers per year, which will thus create a surplus of empty cargo containers that exporters can use (and therefore reduce their costs). As a result, Alabama's port will retain business that would otherwise divert to alternate ports due to a lack of containers. Keeping more business at home – this great news for Mobile County, The Port, and our entire state."
The new Distribution Center will be 60 acres under one roof.
"Mobile's Walmart Distribution Center is officially open for business!" Mobile Mayor Sandy Stimpson said on Facebook. "They have already hired 575 people with plans to be at 750 once fully operational. Fun fact: this 2.6 million square ft facility can fit 30 USS Alabama ships."
"Walmart proves to be a great corporate partner to the state of Alabama, year after year, by investing in its stores, its employees and the surrounding community," Gov. Ivey said. "Their commitment cannot be better proven than by the opening of this new Distribution Center, which, when fully operational, will provide approximately 750 quality jobs in the Mobile area. We are grateful to Walmart for supporting the economic health of the Port City, and for the large role they play in propelling our great state forward."
The new distribution center will supply 700 Wal-Mart stores.
"We are excited about how this facility will help us better serve our customers across the South and beyond, while creating a positive economic impact locally through job creation and future development," said Jeff Breazeale, Walmart Vice President, Direct Import Logistics. "We are grateful to the State of Alabama, Mobile County, the City of Mobile, the Mobile Area Chamber of Commerce and the Alabama State Port Authority for the warm welcome we have received here, and we look forward to a strong partnership with the community for years to come."
Mobile is Alabama's port city. It is also the oldest City in Alabama, having been founded as a French colony in 1702, 31 years before the English founded the Georgia colony.
Since rising to the office of Governor, Kay Ivey has presided over an unprecedented period of job market improvement. June unemployment was 3.9 percent and the state has seen its total workforce rise to pre-Great Recession levels.
Ivey is running for her own term as Governor in the general election on November 6. Tuscaloosa Mayor Walter "Walt" Maddox is her Democratic opponent.
(Original reporting by Berkshire Hathaway's Business Wire contributed to this report.)
Print this piece
Carl, Hightower raising money for July GOP primary runoff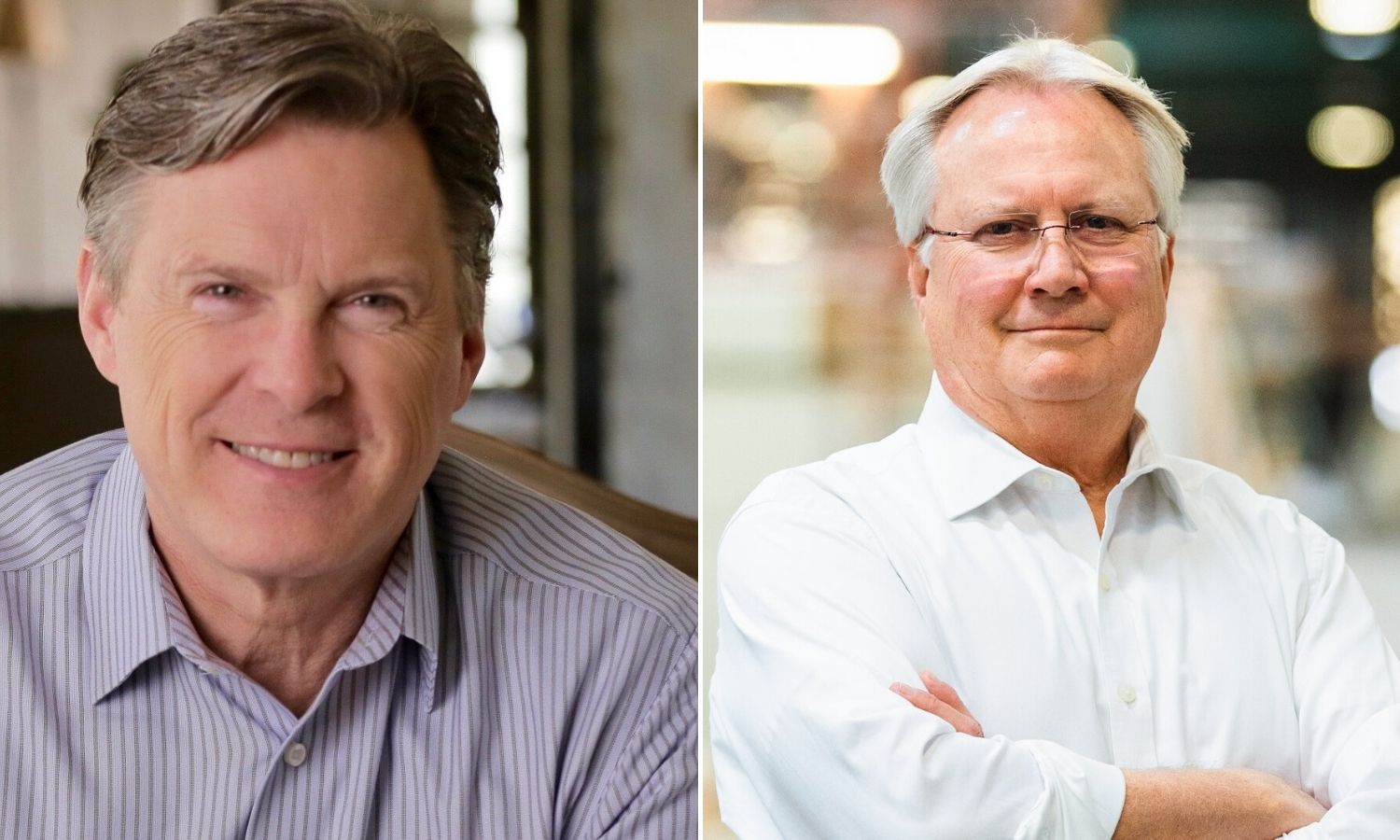 Mobile County Commissioner Jerry Carl and former State Senator Bill Hightower are running in the Republican Party primary runoff on July 14.
Both campaigns are preparing for the final push. Their Federal Elections Commission reports on their fundraising efforts are through the end of March.
Carl reported total receipts of $1,513,462.10. $709,525.10 of Carl's money comes contributions. $670,169.60 of that is contributions from individuals; while $37,700 are contributions from other committees. Carl has contributed $1,655.50 to his own campaign. Carl's congressional campaign also reports personally loaning his campaign $758,900.
Carl has already spent $1,307,240.85. $1,114,940.85 was for campaign operating expenses, $400 was for contribution refunds and $191,900 were loan repayments. Carl entered the month with $206,221.25 in cash on hand and debts of $567,000.
R.E. Myles of Grand Bay, AL donated $8400 to Carl's campaign. Myles is the President of the law firm McDowell, Knight, Roedder, & Sledge. There are two entries for Mr. Myles of Grand Bay. The second is for $5,600. Carl's other top contributors include: Rachel Burton is a Mobile housewife $5,800. Philip Burton of Mobile contributed $5,600. Burton works for the Burton Property Group. Clarence Burke Jr. of Foley works for Wolf Creek Industries $5,600. Nancy Myles of Grand Bay is retired, $5,600. Morgan Myles is a Mobile engineer with Core Industries, $5600. White-Spunner & Associates is a real estate firm, $5,400. Warren Nicholson of Mobile, who works for NFINA Technology, $5,400. Kathy Nichols of Mobile is retired, $5,400. Matt Metcalfe is a Mobile realtor, $5,400. Jerry Lathan is a contractor from Theodore, $5,400.
Former State Senator Bill Hightower reported total contributions of $1,071,355.21. $1,032,155.21 were individual contributions; while $39,200 were contributions from other committees. Hightower has no outstanding loans.
Hightower has already spent $858,340.60. $848,860.60 were operating expenses. $5,600 were refund contributions to individuals. $3,880 were other disbursements. The Hightower campaign had $213,023.40 in cash on hand.
Club for Growth PAC is supporting Hightower and they have donated $19.600 to his campaign. Major contributors include: Richard Uihlein of Lake Forest, Illinois is the CEO/owner of Uline, $11,200. Roy Drinkard of Cullman is the owner of Drinkard Construction, $2,800. Lamar Harrison of Wilmer, AL is the President of Gulf Construction and Hauling, $2,800.00. Rhonda Scott is an Opelika homemaker, $2,800.00. Allen Harris of Opelika is the owner of Bailey-Harris Construction Company $2,800. Donna Williams is a Mobile homemaker $2,800. George Montgomery is the president of his own company $2,800. Sherri Trick is a Tuscaloosa homemaker $2,800. Carrie Montgomery of Mobile is the treasurer at Gulf Fastener. $2,800. Kreis William of Birmingham is a vice president at JohsonKreis Construction $2,800.
The winner of the Republican primary runoff will face the winner of the Democratic Party primary runoff between James Averhart and Kiani Gardner
The First Congressional District is an open seat, because incumbent Bradley Byrne, R-Montrose, is not seeking re-election.
Print this piece