Brewton has been awarded a $2.8 million EDA grant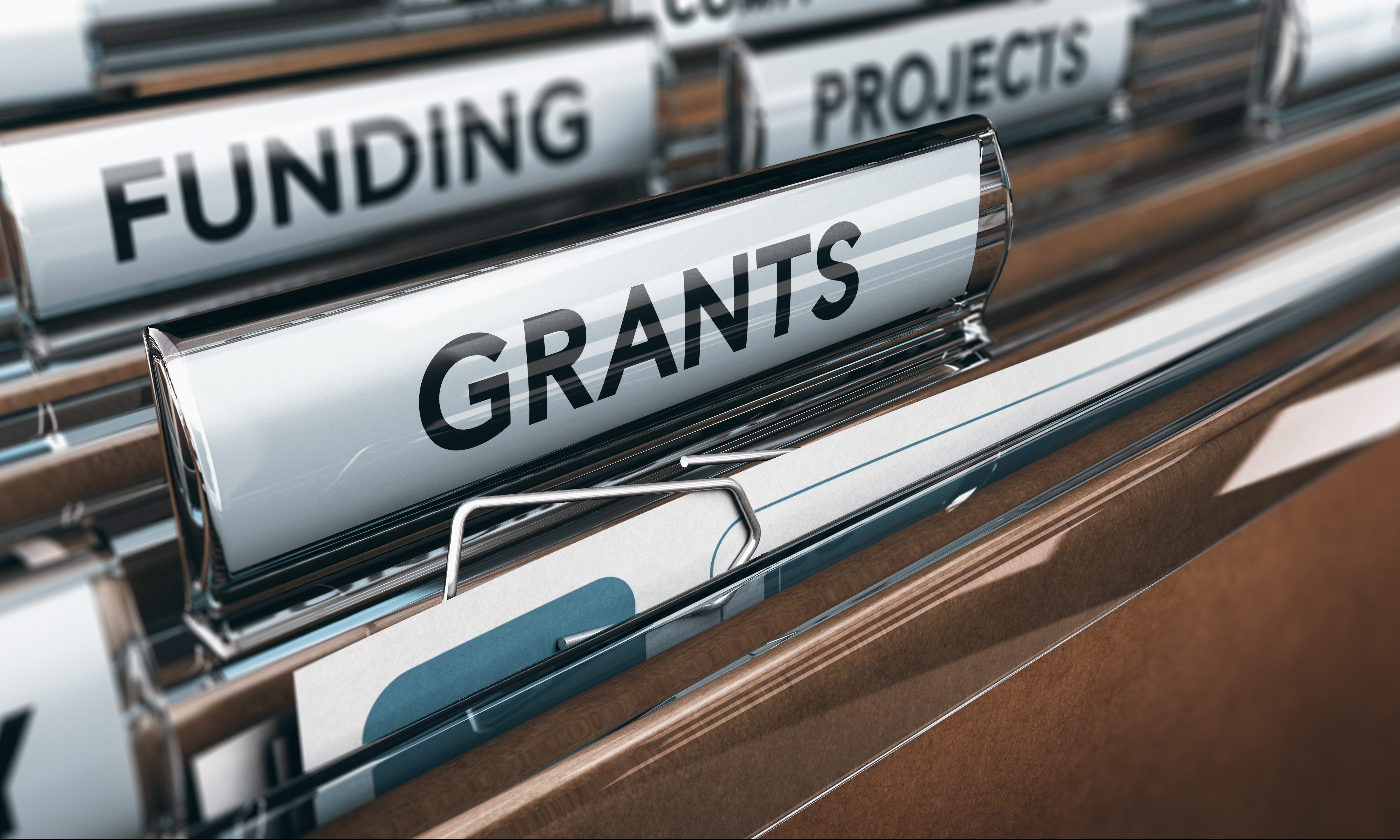 Wednesday, the U.S. Economic Development Administration (EDA) announced that it has awarded $2,800,000 to fund infrastructure improvements for the City of Brewton. Alabama Governor Kay Ivey (R), Congressman Bradley Byrne (R-Montrose) and U.S. Senator Richard Shelby (R-Alabama) made statement praising the grant award.
"As a result of this grant, the South Alabama region will have the opportunity to foster future growth and economic advancements," said Senator Shelby. "I am proud that the City of Brewton is receiving the funding to support necessary water infrastructure improvements, which will enhance the local business community, increase economic diversification, and drive current and future investments."
"Great news for Brewton! The U.S. Department of Commerce is awarding a $2.8 million grant to help improve infrastructure," Congressman Bradley Byrne (R-Montrose) said in a statement. "The project is expected to create 300 jobs and spur $5.9 million in private investment. Thank you to President Donald J. Trump, Secretary of Commerce Wilbur Ross, and the U.S. Economic Development Administration for their continued support of rural America. In order to thrive economically, our communities need safe, reliable, and modern infrastructure, and this grant will ensure that Brewton has the infrastructure necessary to attract and retain new industry."
"As the President has said, countless towns and cities throughout the United States are in need of new and updated infrastructure," said Secretary of Commerce Wilbur Ross. "Brewton's water and sewer upgrades will aid the local commercial community, providing further growth and new jobs to the region."
"I thank Secretary Ross and the Department of Commerce for making this grant possible," said Alabama Governor Kay Ivey (R). "To the members of the South Alabama Regional Planning Commission and the Alabama Tombigbee Regional Commission, thank you for your work in submitting this grant request and all you do to improve the infrastructure and increase economic development possibilities in your area. This grant will surely mean more jobs and more investments in our great state. We are committed to improving the lives of Alabamians and the receiving of this grant is a huge leap forward."
The grant will fund the construction of new water and sewer facilities to serve the City of Brewton and outlying areas in the region. This will include the construction of water and sewer infrastructure that will adequately supply and benefit a new high tech business in the area. Additionally, it will upgrade and expand the existing services currently available to allow future growth and economic development.
EDA grants are awarded through a competitive process based upon the applicant's merit, the applicant's eligibility, and the availability of funding.
Brewton is the County seat of Escambia County.
Attorneys ask court to intervene over numerous Alabama inmate suicides
Charles Braggs died by suicide in an Alabama prison after being kept in solitary confinement for more than two years. His suicide and a rash of others in Alabama prisons prompted attorneys for the plaintiffs in a case against the Alabama Department of Corrections to ask the court Wednesday to intervene. 
Braggs, 28, died at St. Clair Correctional Facility on July 17 after having been housed in segregation for 796 days, according to the court filing by the Southern Poverty Law Center, Alabama Disabilities Advocacy Program and attorneys with Baker, Donelson, Bearman, Caldwell & Berkowitz.
"Mr. Braggs was the seventh person — and the sixth Black person — to die by suicide in ADOC custody since this Court issued its Remedial Opinion and Judgment on Immediate Relief for Suicide Prevention (the 'Suicide Prevention Opinion') in May 2019, in which the Court found 'substantial and pervasive deficiencies' in ADOC's suicide prevention program," attorneys wrote to the court. 
Bragg's suicide was the fifth in Alabama prisons in the last four months, the plaintiffs' attorneys wrote in the fling, in which they call for "swift implementation and robust monitoring of the Parties' various remedial agreements" and for the state to address the use of segregation and "segregation-like" cells, which disproportionately hold Black people.
Alabama prisons kept 1,001 people locked alone in segregation on July 28, according to the court filing. 
"Of those 1,001, ADOC's public database lists 705 people as Black and 273 white—that is, approximately 70 percent of the people in segregation are Black," the filing states, going on to note that Black people make up approximately 52 percent of Alabama's inmate population and about 27 percent of the population of the state. 
U.S. District Judge Myron Thompson in his May 4, 2019 opinion wrote that ADOC argues the department cannot prevent all suicides in prisons.
"It is true that, as in the free world, not all suicides can be prevented. But this reality in no way excuses ADOC's substantial and pervasive suicide-prevention inadequacies. Unless and until ADOC lives up to its Eighth Amendment obligations, avoidable tragedies will continue," the judge wrote.
That 2019 opinion came after the plaintiffs' attorneys asked the court for immediate suicide-prevention relief following 15 inmate suicides over 15 months. Thompson agreed in his opinion to make permanent most of the provisions of a previous agreement between the plaintiffs and ADOC.
Thompson's separate judgment, filed the same day as his opinion, establishes minimum guidelines for how the state assesses and treats incarcerated people who may be at risk of suicide.
Among the prison suicides noted in the court filing was Marco Tolbert, 32, who was diagnosed with Schizophrenia and prescribed anti-psychotic and anti-depressant medication, but on June 20, 2019, three months before his death, his mental health code — used by ADOC to determine care — was reduced, some of his medication was discontinued and he was moved out of Donaldson prison's residential treatment unit and into the general population and "was not provided any follow-up mental health care," according to the filing.
He died by suicide on Sept. 26, 2019, according to court records. 
Marquell Underwood, 22, was placed into segregation at Easterling Correctional Facility on Feb. 23 and died by suicide that same day, according to court records. 
"Mr. Underwood previously reported a history of Bipolar Disorder, was referred to mental health nine times in relation to segregation placements, self-referred once to mental health, and was placed on acute suicide watch twice during the six months before his death," the plaintiffs' attorneys wrote to the court. "Despite all of this, he was never placed on the mental health caseload, never received a psychiatric evaluation, and never received any mental health treatment."
Laramie Avery, 32, died by suicide in his segregation cell at Bullock prison on April 14 and was placed in segregation for "disciplinary" reasons after being stabbed at least eight times in the head and chest, according to the filing. 
"Mr. Avery was referred for a mental health evaluation three days before his suicide, but there is no evidence that the evaluation ever occurred. He was not on the mental health caseload," the court filing states. 
The plaintiffs' attorneys also note the death of Darnell McMillian on June 22 at Donaldson prison. McMillian died while on suicide watch and after having been placed into a cell with another inmate also on suicide watch. 
"After an altercation between Mr. McMillian and his cellmate, correctional officers allegedly deployed pepper spray, which caused Mr. McMillian to become unconscious and may have led to his death. It is unclear what policies ADOC has instituted, if any, to ensure the safety of those on suicide watch who are double-celled," attorneys wrote to the court. 
An ADOC worker told APR in July that correctional officers used an excessive amount of pepper spray in the cell where McMillian and another inmate were housed. The cause of his death is pending an autopsy.