Opinion | The voter fraud case no one wants to prosecute
Voting fraud is a serious matter for Republicans in Alabama.
They've forced through strict ID laws and limited access to polling places and done all sorts of things — short of addressing the one area (absentee ballots) where the overwhelming majority of fraud occurs — to prove just how serious they are about eliminating voting fraud.
Unless that fraud is committed by white, political donors, apparently.
Over in Russell County this week, a strange thing happened. As reported by the Columbus Ledger-Enquirer, Russell County Circuit Court Judge Michael Bellamy, the chief judge in the county, declared in open court that he was personally sending allegations of voter fraud to a grand jury.
Why would a judge make such an odd presentation to a grand jury — a presentation that would normally be handled by a prosecutor?
Because Bellamy can't seem to get Alabama Attorney General Steve Marshall on the phone.
An exasperated Bellamy told the audience in his courtroom that he had made "repeated calls" to Marshall's office. "I don't know what else to do," Bellamy said, according to the Ledger -Enquirer.
After 10 months, who would?
The allegations were first reported to Bellamy in his courtroom last December, a few weeks after the Nov. 14 municipal elections were held in Phenix City. They were familiar allegations.
A number of people had reported that several local realtors who lived outside of the Phenix City town limits had used their business addresses to register to vote in municipal elections. An investigation by Phenix City police found that 82 people had used business addresses to register to vote.
Russell County District Attorney Ken Davis was forced to recuse from the case, which sent the matter to the AG's office for prosecution. Davis also indicated in the courtroom this week that he had been unable to reach anyone in the AG's office, despite the fact he sent his investigative file on the case to Marshall's office in May.
Davis did say he had corresponded with the AG's office by email.
Mike Lewis, a spokesman for Marshall's office, said, "We disagree with the characterization (of how the case has been handled)." Past that, Lewis said the office could not comment on a specific case it is working.
Secretary of State John Merrill said his office was contacted about the matter and has since followed up with Davis, several local officials and most of the registrar board.
"We are aware of a number of issues related to municipal contests in that county," Merrill said. "We've had communications with municipal officials, and we continue to be diligent in our efforts with them. We're confident that the people responsible will be dealt with."
Why he's sure isn't clear. Prosecution is left up to the AG's office, and sources familiar with the matter told APR that this isn't the first time the Alabama AG's office has slow walked voter fraud investigations.
Some of that could be the shrinking staff of the AG's special prosecutions unit, which would be tasked with handling election fraud matters.
But such a delay — especially a delay in which a judge is personally reaching out to the AG's office and doing so while other cases of voter fraud (in poor, mostly minority counties) are going full speed ahead — raises other questions. Questions about good intentions and political bias and favors for a group of realtors that isn't shy about spreading around campaign donations (although none to Marshall's campaign).
Something doesn't seem right here.
Or maybe the GOP only cares about voter fraud when it can be used to limit Democratic voters.
Opinion | That climate change hoax is killing us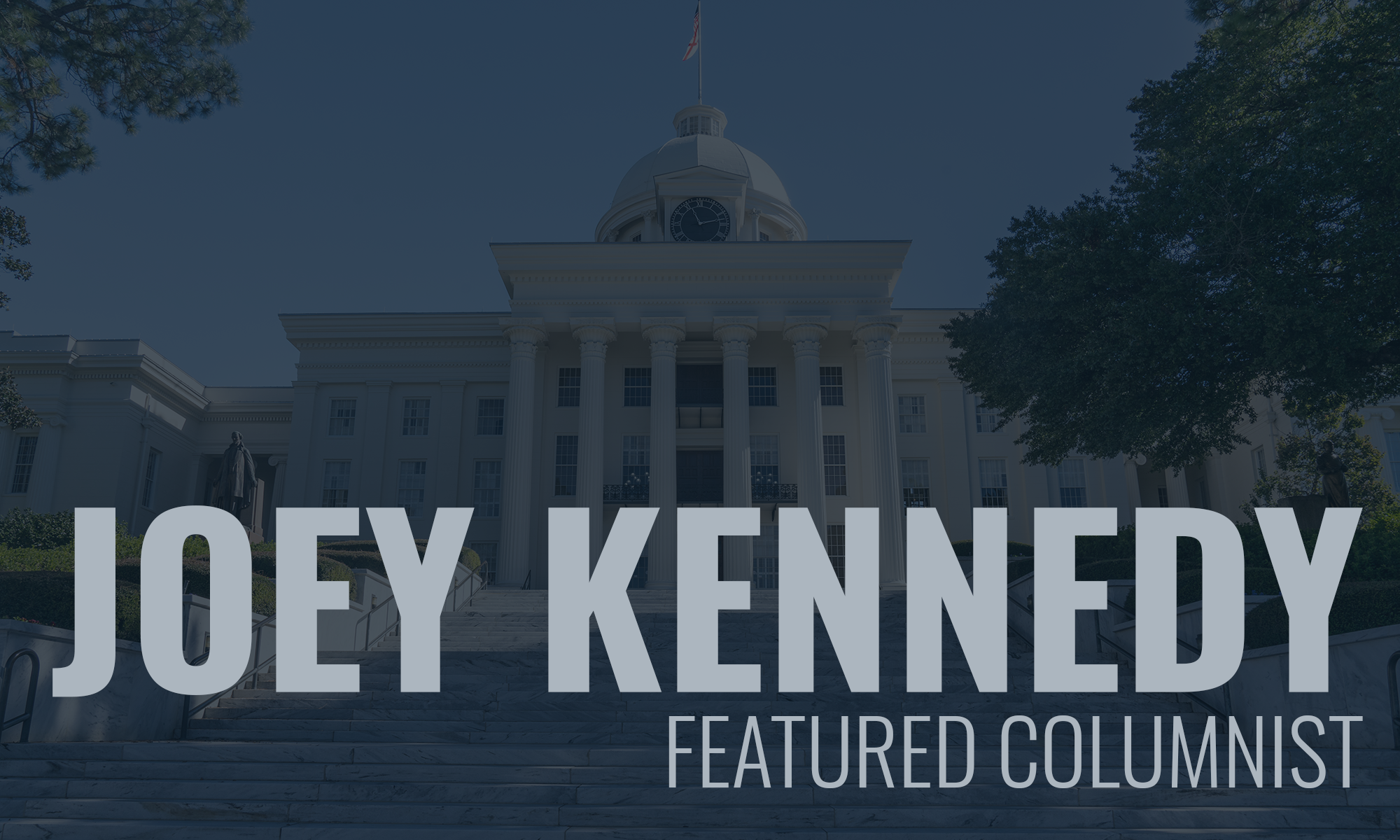 I grew up with hurricanes. For my first 11 years, my parents and I lived on the Texas Gulf Coast, near Beaumont. My father was transferred by the company he worked for, Texas Gulf Sulfur, to deep South Louisiana in 1967. We lived in Houma, in Terrebonne Parish, but Dad worked near Larose, in Lafourche Parish.
Hurricanes were regular events in Southeastern Texas and South Louisiana. Still are, but in much more frequent numbers. And Alabama gets clobbered every so often, most recently yesterday and today. Sally made landfall near Gulf Shores, and you can be assured the damage will be extensive, especially from flooding.
Flooding was a big factor in Texas hurricanes too, when I lived there. Hurricane Carla, in 1961, devastated High Island, not far from our home. Flooding was widespread. Carla was a Category 4 storm. But notably, that September, Carla was only the third named storm of the hurricane season.
This year, we're running out of names. Striking Alabama this week, only a few days after Carla struck Southeastern Texas in 1961, Sally is toward the end of the hurricane alphabet. The National Hurricane Center and World Meteorological Organization are literally running out of names for storms this year.
Earlier this week, and maybe still, there were five named storms in the Atlantic. This is only the second time on record that five named storms are in the Atlantic at the same time. And they're using up the Alphabet. The first time this happened was 1971, at a time when humans were first becoming aware of climate warming.
Little do we know, that before Sally decided to squat on Alabama, Hurricane Paulette made landfall in Bermuda on early Monday morning. There are so many hurricanes around, we can't even keep up with them.
They're like Republican scandals.
Probably more than any other indicator, hurricanes tell the story of climate change, the very real climate change that Donald Trump and many Republicans deny or call a hoax.
Like the COVID-19 Pandemic. Like so many events that Trump and Trump Republicans can't (or won't) believe. Like the corruption that permeates the Trump administration. Like the wildfires destroying the far West Coast states.
That's not climate change, claims Trump. It's because California won't sweep the forests. I call BS. Even on California being responsible for sweeping. Most of the forestland in California is federal land. Most of the burning areas are on or near federal trees. Yet, the state of California spends more money on forest management than the federal government, which owns most of the land. That's the truth. No hoax.
Trump should order secret federal teams of ICE forest sweepers to do their jobs.
The hoax from Republicans and the Trump administration is that crazy antifa hit squads are invading the West Coast to reign terror on the populations there. National security experts continue to assert that white supremacists and nationalists are the most dangerous domestic terror threat. But Trump defends those radicals – "they are very fine people" — because they hold up some mysterious white heritage above all others. If Trump is anything, he's the whitest Angry White Man ever.
Climate change is real. The coronavirus pandemic exists. White nationalists are the most serious domestic terror threat in this country.
Black lives do matter.
Yet, once again and often, Trump shows the orange-hued emperor has no clothes. As Stormy Daniels has previously said, that is not a good look.