Opinion | The voter fraud case no one wants to prosecute
Voting fraud is a serious matter for Republicans in Alabama.
They've forced through strict ID laws and limited access to polling places and done all sorts of things — short of addressing the one area (absentee ballots) where the overwhelming majority of fraud occurs — to prove just how serious they are about eliminating voting fraud.
Unless that fraud is committed by white, political donors, apparently.
Over in Russell County this week, a strange thing happened. As reported by the Columbus Ledger-Enquirer, Russell County Circuit Court Judge Michael Bellamy, the chief judge in the county, declared in open court that he was personally sending allegations of voter fraud to a grand jury.
Why would a judge make such an odd presentation to a grand jury — a presentation that would normally be handled by a prosecutor?
Because Bellamy can't seem to get Alabama Attorney General Steve Marshall on the phone.
An exasperated Bellamy told the audience in his courtroom that he had made "repeated calls" to Marshall's office. "I don't know what else to do," Bellamy said, according to the Ledger -Enquirer.
After 10 months, who would?
The allegations were first reported to Bellamy in his courtroom last December, a few weeks after the Nov. 14 municipal elections were held in Phenix City. They were familiar allegations.
A number of people had reported that several local realtors who lived outside of the Phenix City town limits had used their business addresses to register to vote in municipal elections. An investigation by Phenix City police found that 82 people had used business addresses to register to vote.
Russell County District Attorney Ken Davis was forced to recuse from the case, which sent the matter to the AG's office for prosecution. Davis also indicated in the courtroom this week that he had been unable to reach anyone in the AG's office, despite the fact he sent his investigative file on the case to Marshall's office in May.
Davis did say he had corresponded with the AG's office by email.
Mike Lewis, a spokesman for Marshall's office, said, "We disagree with the characterization (of how the case has been handled)." Past that, Lewis said the office could not comment on a specific case it is working.
Secretary of State John Merrill said his office was contacted about the matter and has since followed up with Davis, several local officials and most of the registrar board.
"We are aware of a number of issues related to municipal contests in that county," Merrill said. "We've had communications with municipal officials, and we continue to be diligent in our efforts with them. We're confident that the people responsible will be dealt with."
Why he's sure isn't clear. Prosecution is left up to the AG's office, and sources familiar with the matter told APR that this isn't the first time the Alabama AG's office has slow walked voter fraud investigations.
Some of that could be the shrinking staff of the AG's special prosecutions unit, which would be tasked with handling election fraud matters.
But such a delay — especially a delay in which a judge is personally reaching out to the AG's office and doing so while other cases of voter fraud (in poor, mostly minority counties) are going full speed ahead — raises other questions. Questions about good intentions and political bias and favors for a group of realtors that isn't shy about spreading around campaign donations (although none to Marshall's campaign).
Something doesn't seem right here.
Or maybe the GOP only cares about voter fraud when it can be used to limit Democratic voters.
Opinion | The blackest Black Friday ever
"The coming weeks are going to be difficult, no doubt about that."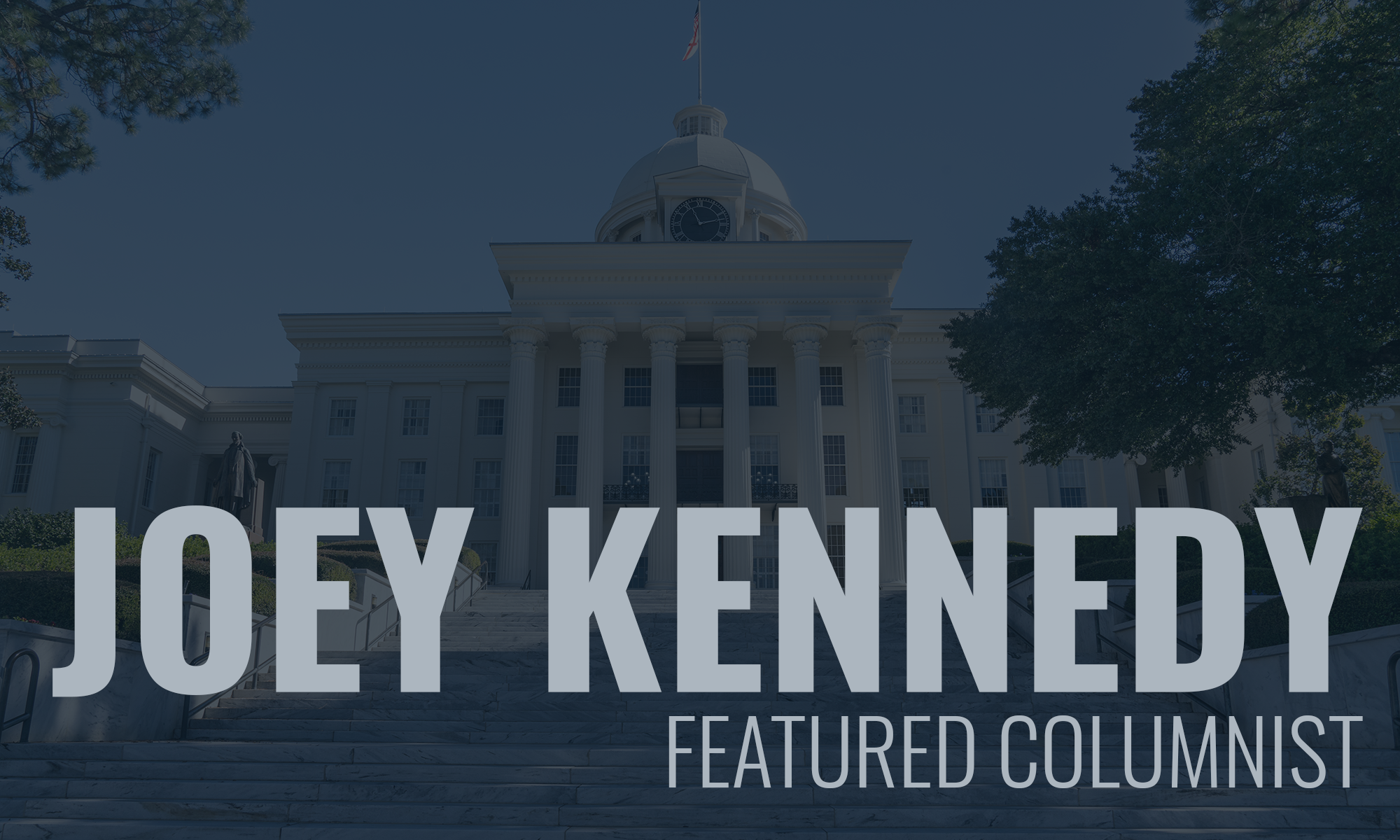 Thursday was Thanksgiving, and it's understandable that many people didn't have a lot to be thankful for. More than 260,000 people are dead because of the COVID-19 pandemic that Donald Trump simply ignored. Around 3 million people have been infected, with many of those suffering lifelong health complications from the virus.
A first Thanksgiving without loved ones. A first Christmas without loved ones bearing down.
Millions of people lost their jobs because of the pandemic. Hundreds of thousands are in danger of being evicted from their homes. Many don't have water or power or heat as the winter settles in.
Thanksgiving? Really?
Except …
Yes, there are many things to be thankful for. Our families, if we have them. Our friends, and we all have them. Our animals, and many of us have them.
We can be thankful that the long, horrible tenure of Donald Trump is nearly over. It's the end of an error.
We can hope that racism will be wrong again. That homophobia, misogyny, xenophobia, and cruelty will fall from the everyday ordinary to the awful extraordinary. Kids in cages, separated from their parents, no more. Chaos in government simply an anomaly at last.
We can hope. That alone is something to be thankful for.
The year 2020 has been a hot mess. Masks, social distancing, hand washing and sanitizing are the norm now. They may be forever.
We should be thankful that COVID-19 vaccines are on the horizon. But that's a strange thankfulness, and we cherish a vaccine for a disease that didn't have to spread as far and wide as it did. It was mismanaged as badly as a crisis can be mismanaged.
There still are people out there who refuse to wear masks or who believe the virus is a hoax. A doctor described people she was caring for who were dying, and all the time denying the virus existed, even to their last breaths.
That's certainly nothing to be thankful for.
Our health care workers, those on the front lines, deserve our thanks and our love. As do grocery store workers, first responders, teachers, and delivery people. Heroes work there.
I'm personally thankful for my wife of 41 years. My daughters in San Diego. My friends here and elsewhere. My pugs and other dogs and animals. I've got plenty to be thankful for, when we pare life down and don't expect so much.
The coming weeks are going to be difficult, no doubt about that.
Too many people traveled this Thanksgiving, and there's going to be a price to pay. Too many people are making plans for Christmas, and there's going to be a price to pay. Too many people are planning New Year's Eve celebrations, and there's going to be a price to pay.
Oh, I'll have some champagne and stay up until midnight on New Year's Eve, if only to witness that this damn year doesn't hang around for one second longer than is allowed.
Perhaps we can see a light at the end of this 2020 tunnel. Maybe by spring, we'll all be vaccinated, and this pandemic will be at the beginning of its end.
But if 2020 has taught us anything, it's that we can't count on, yes, anything.
This is Black Friday. The blackest Black Friday ever. Be careful out there. Wash your hands and wear a mask. Take care of each other. Believe in science. Don't trust a reality show president who, fortunately, finally has been fired.
Do your best to do your best. Let's have a new year that at least promises hope.
Dig deep and find what you're thankful for. Then hug it close with all your might.