Opinion | Great opportunity awaits at the Business Council of Alabama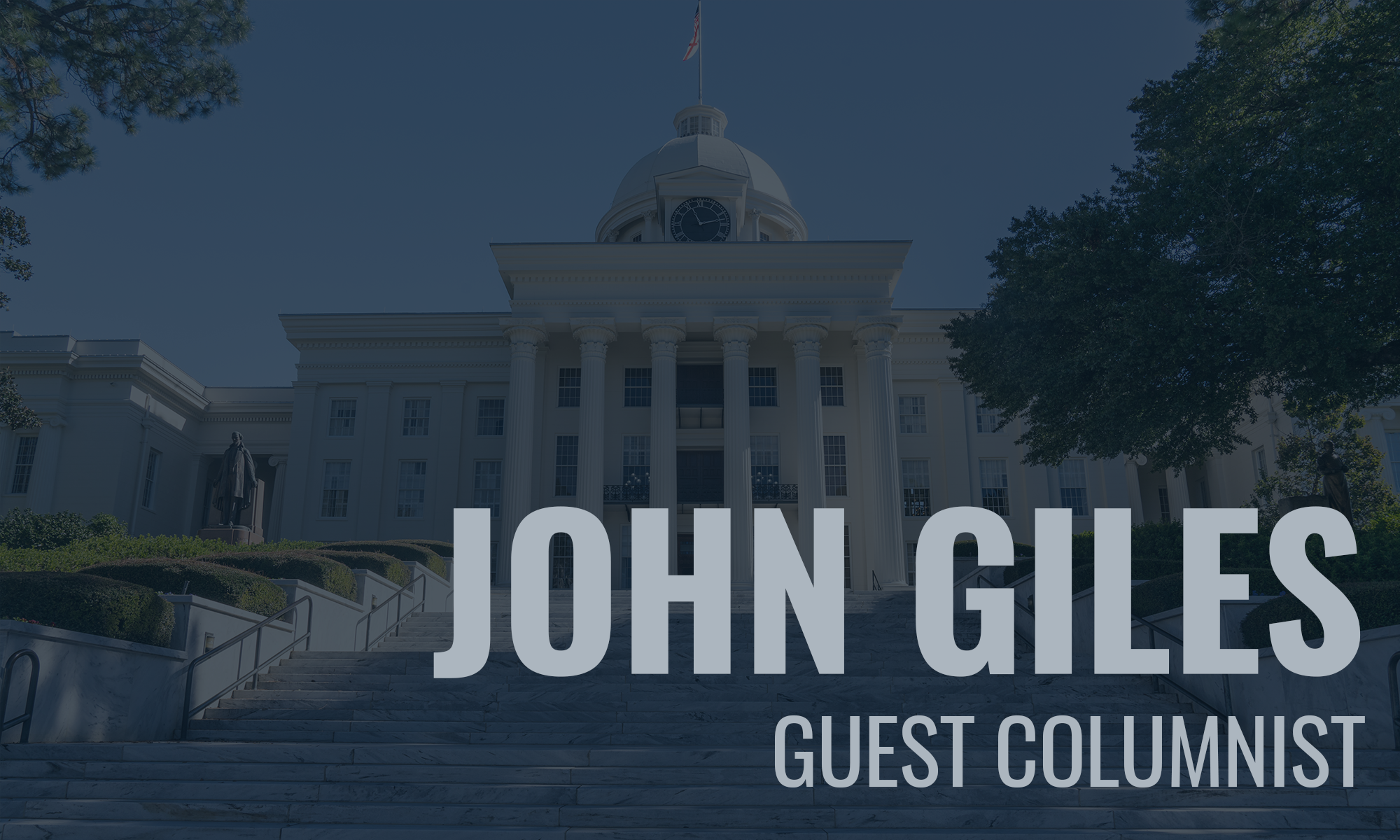 The Business Council of Alabama (BCA) is poised for greatness in its search for a new President and CEO.  This comes on the heels of the scarred departure of William (Billy) Canary.  The BCA since supporting the 2003 Amendment One tax increase has drifted apart into isolation from its core coalition of conservative economic, moral, social and constitutional governing.  By the way, the voters rejected the $1.2 Billion tax hike by 68 percent putting the BCA on the other side of Alabamians.    
Pardon my slight departure, but I had the pleasure of meeting Billy when he made his first debut into Alabama politics with the election of Congressman Robert Aderholt (District Four) in 1997.  Billy volunteered as a consultant for Robert Aderholt and did a masterful job.  He counseled Aderholt into the victory of a congressional seat held by the democrats for decades.  He is a brilliant planner, strategist and political architect; but Billy's demise can be summed up in that he allowed his devotion and loyalty to friend's race ahead of the global mission.  The global mission has always been what is good for the state, is good for business and that translates into fertile ground for job creation and a stronger economy.     
The BCA has been here before where its members got crossed up over internal battles.  I was around when George Clark., Barry Mask and Clark Richardson were the victims of fallout.  The BCA will emerge again even at the loss of some large companies as members who will return.  Since I am writing this article may I suggest the BCA has the potential for greatness waiting on the horizon if they consider the following line of thinking!
A winning and unbeatable coalition in the State of Alabama is business large and small, agriculture, 2nd amendment activist and the faith based community.  As we speak, this coalition has been scattered, splintered and then groups like the personal injury trial lawyers, gambling and AEA are now breaking bread and influencing policy with the Republican leadership. This is a recipe for disaster for the citizens' of this great state.     
Like the Governor, the President and CEO of the BCA can reach their maximum potential being a coalition and consensus builder.  This person with the right temperament as humble yet strong, leader yet team player can serve as the patriarchal head of a movement in this state like of which no hurricane can stop. With this coveted coalition of great groups coming together, Alabama can elect over time economic, social moral and constitutional conservatives to every public office from the courthouse to the Governor's mansion. 
To the BCA Board and recruitment committee, the future of our state is in your hands; hire a uniter not a divider. 
John spent nearly 15 years as Executive Vice President in the family business Giles Enterprises located in Montgomery Alabama. In 1989 Governor Guy Hunt appointed him as Small Business Advocate for the State of Alabama. At the age of 38 John ran as a Republican candidate for Lt. Governor in 1994 and was defeated.  Governor Fob James appointed John to serve in his cabinet. In 1989, Governor James was defeated in his reelection bid and John was then appointed President of the Christian Coalition of Alabama where he served for about nine years.  John's new assignment included opposing well financed gambling forces; battling an attempt to pass a $1.2 billion tax increase on Alabama families, passing prolife legislation, passing a constitutional amendment protecting the sanctity of marriage and visibly and vocally standing with Chief Justice Roy Moore in keeping the Ten Commandants in the Alabama Judicial Building; all squeezed into his job description.  In 2007, the Giles moved to quietly reside at their 40 acre tract of land they named Agnus Dei Farm.  In 2009 John joined First Citizens Bank and is currently employed there.  A few years ago, John picked up the hobby of beekeeping and became amazed at the natural wonder and miracle of honey and beeswax.  He experimented with beeswax and natural oils and created a beeswax and honey lip butter, which launched a new cottage industry on their farm (www.agnusdeifarm.com). John married Deborah his high school sweetheart in 1972 and they had three children; from their two living children they now have 10 grandchildren with one on the way.
Opinion | FEMA's Hurricane Sally response
So, how has FEMA performed in responding to Hurricane Sally? So far, pretty darn well.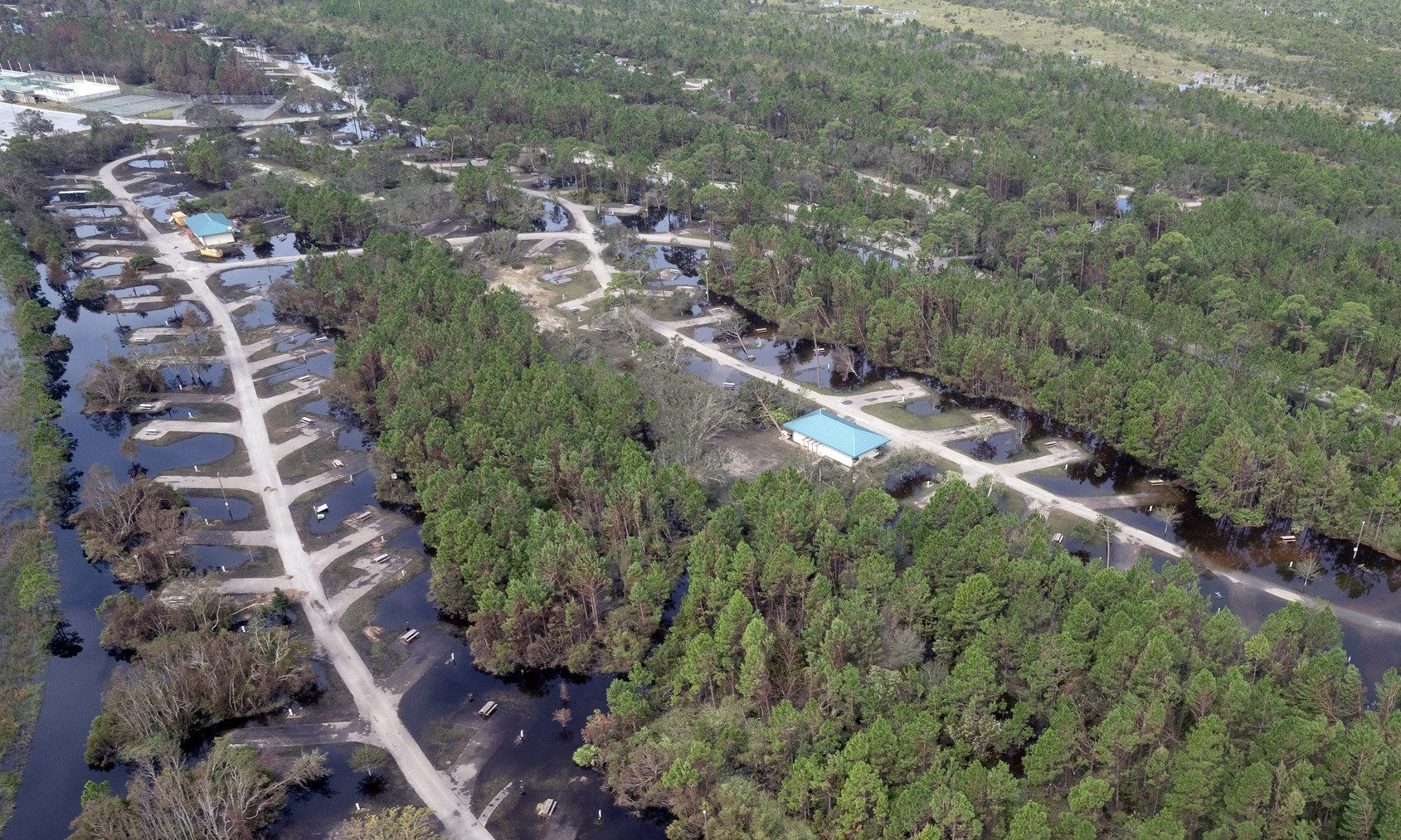 Most people in Alabama have heard of FEMA, the Federal Emergency Management Administration. Its name is a little misleading because emergencies by their nature aren't so much managed as responded to, often after the fact. You can't manage a tornado or an earthquake, for example, but you can and should respond to it.
Hurricanes are facts of life down here and nearly every part of our state, not just the coast, have been affected in some way by at least one. We can prepare for hurricanes and guard against the worst consequences and that starts with each of us as individuals, family members and citizens doing our part to be prepared to protect and take care of ourselves, family members and neighbors. Alabamians are actually pretty good at doing that.
But, there is also a role for governments at all levels. Local governments actually play the most important public role because they are closest to the people of their areas and have the first responders already employed and trained to take care of the needs of local residents during the period running up to, during, and in the immediate aftermath of the storm. State governments manage the preparations before the storm and provide the support local governments need afterward to do their jobs. The federal government supports the state and local efforts, which typically means providing the lion's share of the money needed, anywhere from 75 percent to 90 percent of the costs. So there's not one emergency management agency involved in responding to hurricanes but three, corresponding to each level of government.
The day before Hurricane Sally hit, I was individually briefed by the Director of the National Hurricane Center Ken Graham, FEMA Administrator Pete Gaynor and Coast Guard officials. That same day I went to the White House and made sure we had a good line of communication in case we needed help, which looked likely at the time. I have to say, the White House was immediately responsive and has continued to be so.
How has FEMA handled the federal response to Hurricane Sally? When the state of Alabama requested a pre-storm disaster declaration, which triggers federal financial support for preparations and response during the storm, FEMA and the White House gave the okay in just a few hours. On that day before when I spoke with the White House, I asked them to send FEMA Administrator Gaynor to my district as soon as possible once the storm cleared to see the damage and meet with local officials. He came three days after the storm and spent several hours touring the damage with me and meeting with local leaders. When the state of Alabama requested a post-storm declaration, triggering federal financial support for public and individual assistance, FEMA and the White House responded affirmatively in less than 48 hours – record time.
Public assistance is federal financial support for the costs to state and local governments as a result of a storm. This includes water bottles and meals ready to eat for locally requested points of distribution, debris removal and cleanup costs (think of the large tandem trucks picking up debris piled up on the right of way), as well as the costs to repair damage to public buildings and infrastructure like roads and bridges, and in the case of Sally damage to the Port of Mobile.
Individual assistance, as the label states, goes to individuals affected by the storm. Private assistance won't pay something you have insurance for, but it does pay for a variety of losses, particularly having to do with an individual's home. So far 60,000 Alabamans have applied for individual assistance and already FEMA has approved $42 million. If you haven't applied for individual assistance there's still time for you to do so online at DisasterAssistance.gov, or if you need help in applying call FEMA's Helpline at 1-800-621-3362. If you have applied for individual assistance and have been denied, appeal the decision because frequently the denial is simply because the applicant didn't include all the needed information.
Many people were flooded by Sally and over 3,000 of them have made claims to the National Flood Insurance Program. Over $16 million has already been paid out on those claims. The Small Business Administration has approved over a thousand home loans to people with storm losses, totaling over $40 million, and many more loan applications are still pending.
So, how has FEMA performed in responding to Hurricane Sally? So far, pretty darn well. I want to thank FEMA Administrator Gaynor for coming down here so quickly after the storm and for FEMA's quick and positive responses to all our requests. And I want to thank President Trump for his concern and quick response to Alabama's requests for disaster declarations. Hurricane Sally was a brutal experience for us in Alabama, but FEMA's response shows that government can do good things, helping people and communities when they really need it.