Maddox, other Democrat candidates speak at ACD Kennedy-King Dinner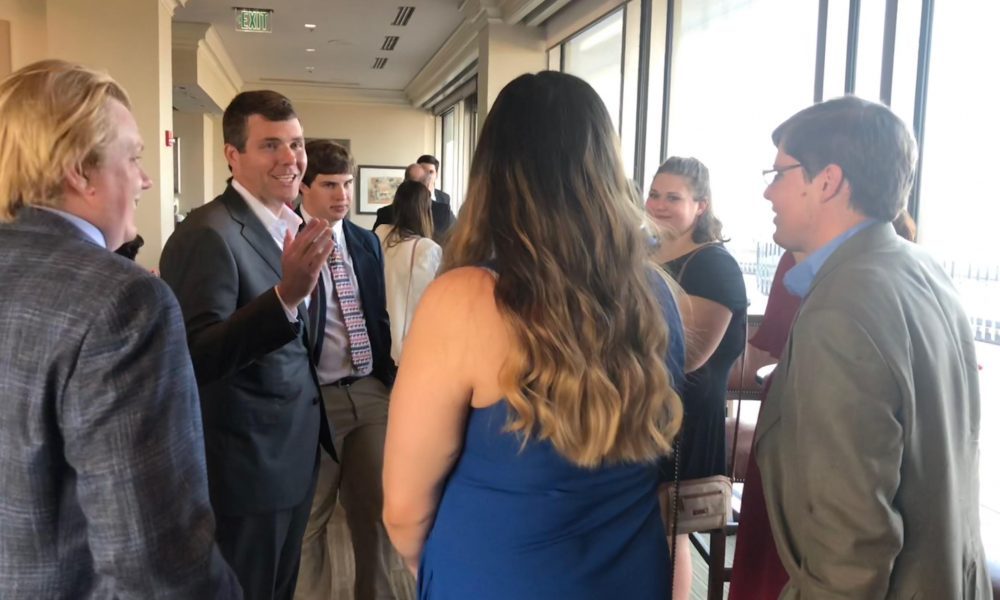 The Alabama College Democrats hosted a night of dinner, conversation and energizing, pro-public service addresses delivered by multiple Democratic candidates and guests on Saturday.
The ACD Kennedy-King Dinner was held at the Capital City Club and featured a multitude of candidates that evening, which included: Dr. Will Boyd, the Democratic lieutenant governor nominee; Cara McClure, Public Service Commission Place 1 candidate; Kari Powell, Public Service Commission Place 2 candidate; Heather Milam, Democratic Secretary of State nominee; Joe Siegelman, Democratic attorney general candidate; and Tuscaloosa Mayor Walt Maddox, Democratic candidate for governor, also made an appearance.
Also attending the event was Coach David Burkette, state Senator for District 26, and Mayor Randall Woodfin of Birmingham.
The night consisted of dozens of college-aged, politically-driven students mingling with their local, Democratic idols and representatives. The candidates made their way around the venue in order to reach out and introduce themselves to as many students possible. Guests and political figures alike were engaged and conversation-driven throughout the night.
Guests were seated for dinner upon the program's beginning. The evening was emceed by Jacob Morrison, the ALDC programs director, and he introduced the first speaker, Dr. Will Boyd. Dr. Boyd was to-the-point on thanking the young Democrats for their contributions to the cause, briefly touched on his political background and left the audience with a prayer and a certainty that he is going to "become the 31st lieutenant governor of the great state of Alabama."
Senator David Burkette was a rousing speaker and supplied the guests with words of wisdom and laughter. Following his speech, Mayor Randall Woodfin took to the stage early and spoke to the students. Then, speaking of the other candidates, said, "These are good people, they're mothers, they're fathers, they're professionals, they are people who have taken out of their time to want to be public servants and understand the real definition of servant leadership. And for that reason alone is why I believe in every single one of them."
Cara McClure and Kari Powell also delivered strong speeches that highlighted their many achievements and points of interest in their backgrounds that they believe make them the best candidates for the Public Service Commission. Behind the PSC candidates came the Democratic candidate for Secretary of State, Heather Milam, who was able to stir up the audience in a positive manner with the delivery of her address. "Who are we as Democrats? We are a party that's committed to transparency. We are the party that is committed to civil rights. We are the party that is committed to families, to equity, to equality, to human rights and voter rights." She ended on a push for women to run for office and a widespread idea for young people to engage in politics because, "politics is not a dirty word."
Joe Siegleman, although not listed on the agenda, took to the stage and urged students to elect a new generation of leadership. "It's going to take your generation recognizing that you can take the reigns of this state and that you can make a difference." He also made sure to greatly thank Mayor Randall Woodfin and Mayor Walt Maddox for their achievements and strides they make as city leaders.
Tuscaloosa Mayor Walt Maddox closed the night with his address to the students. "What gets me excited is thinking about what all of us can do together as candidates. Together, we are going to stamp out corruption that's eaten away at Montgomery for too long, and I can assure you that our administration is going to be the most accountable and transparent in the history of this state," he said. "Tonight, college Democrats, you have a team of candidates that are going to give it everything we have on that field so that we take being on the right side of history, and in Alabama, we can again believe in our leadership up and down the ticket. This is Alabama's moment, and I believe, and I hope you believe, as well."
The night ended after Maddox's delivery to the audience, which was met with a standing ovation.
The Alabama College Democrats are the official collegiate arm of the Alabama Democratic Party. Building Alabama's next generation of progressive leaders.

Gary Bauer endorses Hightower for Congress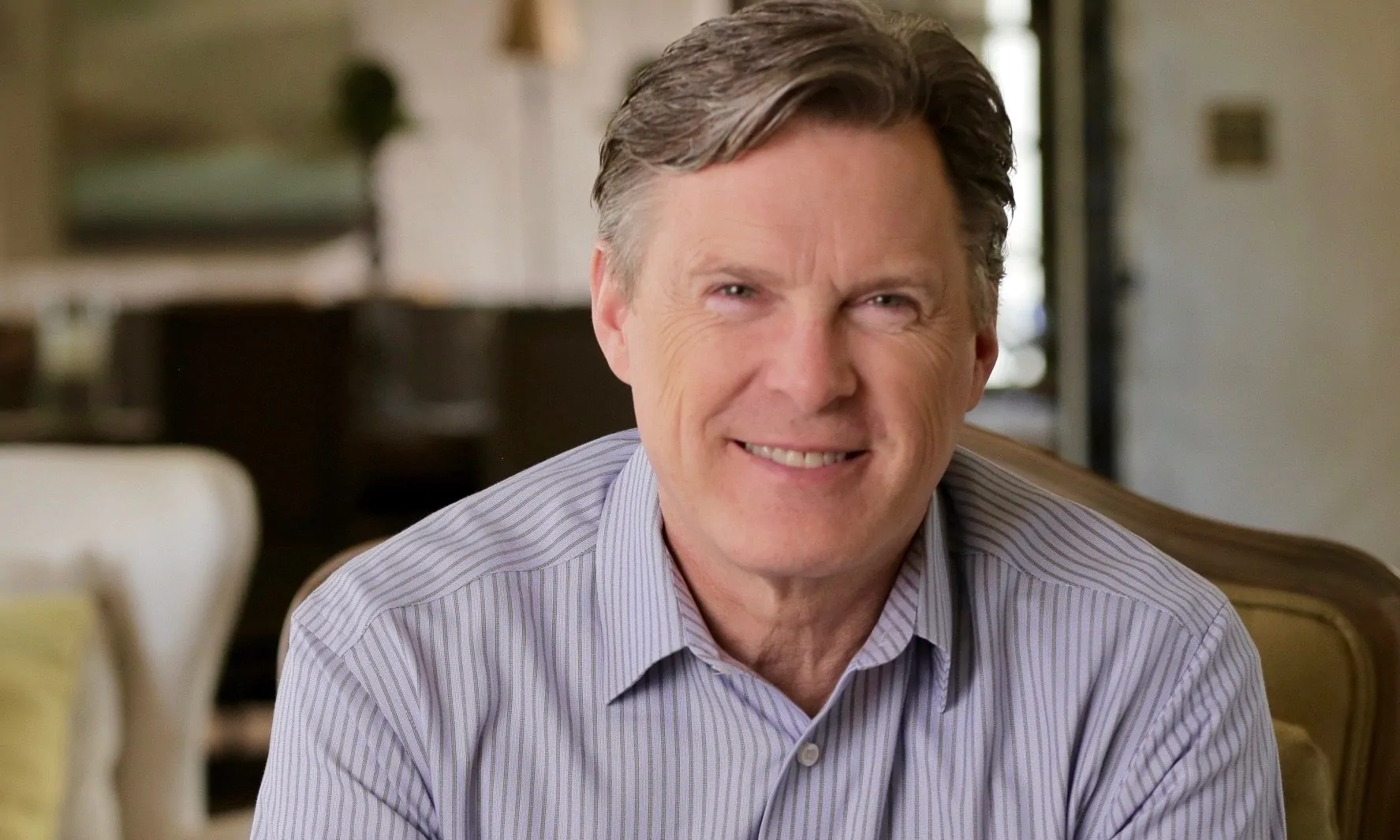 Congressional candidate Bill Hightower's campaign announced Wednesday that he has received the endorsement of national social conservative leader Gary Bauer.
"I am proud to endorse Bill Hightower for Congress," Bauer said. "Bill is a man of God who is an unapologetic voice for faith, family and freedom. He has worked to defend the unborn both in public and private life for 40 years and there has been no stronger advocate for protecting our religious liberties."
"Bill Hightower has a proven pro-family, pro-life record that the voters of south Alabama can count on," Bauer said. "As their congressman, I know Bill Hightower will stand with President Trump to defend our values, protect our constitutional rights, secure the border and put hard-workings America first."
"Susan and I have followed Gary Bauer since his service to President Reagan, and his later work on the Family Research Council," Hightower said. "Because of our personal support of James Dobson's, Focus on the Family, with whom Gary worked, we have for at least 30 years leaned heavily upon his conservative, family-oriented commentary on culture. It is an honor to be endorsed by Gary, because like him, I am a staunch supporter of Israel and deem our religious freedoms as core to who we are as Americans."
Bauer currently serves as president of American Values, a public policy think tank, and was Washington director of Christians United for Israel Action Fund. Bauer has held several positions in the administration of former President Ronald Reagan including deputy under-secretary of education from 1982 to 1985 and under-secretary of education from 1985 to 1987.
Bauer was then appointed assistant to the president for policy development, a position he held until January 1989. He later served as a senior vice president of Focus on the Family and as president of the Family Research Council.
In 2000, Bauer sought the Republican nomination for president of the United States. Then-Texas Gov. George W. Bush won the nomination and went on to win the 2000 election.
Hightower is running in Alabama's 1st Congressional District in the July 14 Republican Primary runoff against former State Rep. Barry Moore, R-Enterprise.
Incumbent Congressman Bradley Byrne is not running for re-election.
Hightower has a bachelor's degree from the University of South Alabama and a master's degree from Vanderbilt University. Hightower has worked for several Fortune 500 companies around the world before moving back to South Alabama in 2002. He has started and run several small businesses in the Mobile area. Hightower is a husband, father and grandfather.
The winner of the Republican nomination will face the winner of the Democratic primary runoff in the Nov. 3 general election. On the Democratic side, James Averhart is running against Kiani Gardner.