It took two years of review, but the Alabama Court of Criminal Appeals has made a decision on former Alabama House Speaker Mike Hubbard's appeal of his 12 felony ethics convictions.
The five-judge panel — down one jurist, Presiding Judge Mary Becker Windom, who recused from the case — affirmed all but one of Hubbard's 12 convictions, dealing yet another blow to Hubbard and delivering a win to the Attorney General's Special Prosecutions Division.
The court wrote in a 154-page decision that there was, in fact, sufficient evidence to convict the former Auburn Republican on 11 of the charges against him that he used the mantle of his office, in a variety of ways, to benefit himself.
"I'm in shock. That's all I can say," Hubbard's lead defense attorney Bill Baxley said, though he added Hubbard's team plans to appeal the opinion all the way up to the state's Supreme Court, pending their final read of the lengthy opinion.
Hubbard's appeal argued that prosecutors used an overly broad definition of the state's ethics laws, engaged in prosecutorial misconduct and misused the testimony of former Ethics Commission Executive Director Jim Sumner to get the speaker convicted.
The court rejected all of those claims but did give Hubbard one win on Count 5 of his conviction. The jury found Hubbard guilty on Count 5 of voting improperly on a bill with which he had a conflict of interest. The court found the state didn't prove that Hubbard had a true conflict of interest as defined by law, choosing to overturn that count.
The arguments in Hubbard's appeals, in many ways, reflected the defense's arguments in the trial, and in pre- and post-trial hearings dealing with Matt Hart's alleged prosecutorial misconduct and alleged juror misconduct. The court also found no evidence that any alleged prosecutorial misconduct or juror misconduct affected the jury's decision, if it even happened at all.
A Lee County grand jury originally indicted Hubbard on 23 counts, though the petit jury only convicted him in June 2016 of 12 violations of the state's ethics laws — the same ethics laws he worked through the Legislature during his first special session as House speaker in December 2010.
Hubbard's conviction on felony charges immediately lost him his position in the state Legislature and the speaker's gavel, a role most experts consider to be the most powerful and influential in state government. It also resulted in a four-year prison sentence, which he has yet to serve, eight years' supervised probation and about $210,000 in fines and court costs.
Between investments Hubbard was accused of illegally soliciting for his Auburn-based printing company Craftmasters, consulting contracts he funneled through Auburn Network Inc. and clients he solicited using his public offices, prosecutors said Hubbard illegally made more than $2 million using his offices as speaker, representative and ALGOP chair.
"He put a for sale sign in front of the Speaker's office," said Deputy Attorney General Michael Duffy during his closing arguments in June 2016. "The defendant was on the brink of financial collapse."
Lee County Circuit Judge Jacob Walker approved a bond for Hubbard pending his appeal. Now that this stage of the appeal has ended, Hubbard will likely stay free on the same bond as his appeal makes its way to the state's Supreme Court.
Had Hubbard began his time in July 2016 when he was originally sentenced, he would now be more than halfway through his prison time. And if the Supreme Court takes up his case, he might have been finished with his sentence by the time the court rules on his case, which could take upward of two years.
The Supreme Court could deny his request for an appeal, though it appears unlikely given the significance of the case and its relevance to the state's ethics laws as a whole.
---
I. Was there prosecutorial misconduct or juror misconduct, and did it even matter?
Back in August 2016 — two months after Hubbard's conviction — Hubbard's attorneys filed a post-trial motion alleging misconduct among the jury that heard his case, citing a sworn affidavit from one of the jurors who accused the others of violation courts rules.
The juror, in their affidavit, said they witnessed other jurors making biased remarks against Hubbard and discussing the trial before deliberations formally began, both of which are prohibited and against Walker's orders. The defense leaned heavily on this angle in their appeal.
And Hubbard's team argued in the appeal that the court erred in not dismissing the case based on the defense's allegations of prosecutorial misconduct on the part of Deputy Attorney General and prosecutor Matt Hart. They alleged he inappropriately influenced the grand jury when they were considering Hubbard's 2014 indictment and leaked documents to the media.
But Walker ruled there wasn't juror misconduct, and even if there was juror misconduct or prosecutorial misconduct, it wasn't automatically grounds for dismissing the verdict in the case. The Court of Appeals agreed, refusing to strike down any of the convictions based on those two claims.
"Based on the record before us, we hold that the trial court did not abuse its discretion when it denied Hubbard's motions for dismissal of the indictment," the court wrote in its majority opinion. No one dissented.
Though Hart was never found to have engaged in any inappropriate conduct, the court decided to assume that he had. And even based on that hypothetical, they refused to overturn the conviction.
"Even if Hart had made statements indicating a bias against Hubbard and even if he had expressed an intent to end Hubbard's political career, that evidence does not establish that Hart's statements had any influence, and certainly not 'substantial' influence, on the grand jury's decision to indict, nor does it create any doubt, and certainly not 'substantial' doubt that the grand jury's decision was affected by any such alleged influence," the court wrote.
The court said Hubbard's attorneys failed to demonstrate any error in the trial court's denial of his motions to dismiss the case.
"Rather, our review of the record and the trial court's thorough and well-reasoned order leads us to the firm conclusion that the trial court did not abuse its discretion when it denied the motions," the court wrote. "Dismissal of an indictment for prosecutorial misconduct requires proof of not only misconduct, but also of prejudice to the defendant, and proof of such prejudice requires consideration of whether any violations substantially affected the grand jury's decision to indict."
October 2018 will mark three years since Hubbard was indicted in 2014 on the 23 counts.
Hubbard's counsel called on the Lee County Sheriff's Office to investigate their claims of juror misconduct and argued in their appeal that the court erred in failing to investigate juror misconduct themselves and in failing to approve a sheriff's investigation into the matter.
To the contrary, the court said Hubbard was afforded the opportunity to prove his claims of juror misconduct in post-trial hearings, and he failed to do so. Moreover, the court fell back on prior Alabama Supreme Court and federal court rulings that point to a split verdict as overwhelming and declaratory evidence that the jury, in fact, headed its command to weigh the charges fairly.
"The jury here acquitted Hubbard on 11 counts, and convicted him on 12 counts, indicating that its verdicts were not based on undue influence or bias," the appeals court wrote in their opinion. "The 11th Circuit Court of Appeals has held that if a jury reaches a split verdict, this fact demonstrates that the petit jury 'carefully weighed the evidence and reached a reasoned conclusion free of undue influence and did not decide the case before the close of evidence.'"
---
II. Was Jim Sumner's testimony appropriate?
Hubbard's attorney took issue with the prosecutors' use of former Ethics Commission Executive Director Jim Sumner as an expert witness. Sumner had served as executive director when Hubbard approached the commission at that time for informal, advisory ethics opinions.
That informal advice pertained to several of the consulting contracts between Hubbard's Auburn Network Inc. and several trade organizations and companies. At one point, Hubbard was being paid as much as $30,000 a month for those contracts.
The defense argued that Sumner's testimony on the stand only partly related to Hubbard's consulting contracts and the commissions' alleged blessing for them. Sumner, helping to guide the jury at the bequest of the prosecution, also testified as an expert on the ethics laws, the defense alleged.
The defense argued it was the place of a judge, not of a witness, no matter their resume, to direct the jury on the law and the law's implications. Walker ruled in post-trial motions that the complaints against the prosecution were unfounded, and the Court of Appeals agreed in their ruling.
"Furthermore, the general areas of Sumner's testimony to which Hubbard vaguely refers in the argument section of his brief, such as legislative intent, the scope of the definition of a
'thing of value,' and the meaning and use of the term, 'mantle of office,' were each addressed in a series of questions by the State," the court wrote. "In each series of questions, Sumner provided testimony that was cumulative to any single answer Sumner gave that Hubbard objected to and received an adverse ruling on at trial."
The court ruled that it was Hubbard's time during the trial — not during appeal — to oppose Sumner's testimony.
And it also ruled that the judge's direction on the law is presumed to have overridden any of Sumner's testimony about his expertise in the matter.
"Finally, the parties and the trial court repeatedly told the jury that the trial court would instruct them on the legal principles relevant to the charges against Hubbard," the court wrote. " The trial court here told the jury repeatedly that it (the court) was responsible for providing instructions on the law, and we presume that jurors follow the trial court's instructions."
---
III. Count 5 overturned
The one count the Court of Criminal Appeals did decide to overturn was maybe the most unexpected.
The court overturned part of the verdict that found Hubbard guilty of voting on a piece of legislation — the 2014 state General Fund Budget — with which he had a conflict of interest. That count related to Hubbard's contract with the trade organization American Pharmacy Cooperative Inc. He was found guilty of voting in 2013 on the general fund despite language in the bill that would have benefited APCI.
That budget included a provision that would have effectively given APCI a monopoly over the State's Medicaid prescription contracts. The provision would have set APCI up to be the only entity in the State that would have met the requirements to be Medicaid's pharmacy benefits manager, which would have handled all buying and selling of drugs for the State's beneficiaries.
After initially opposing the adoption of a PBM to manage the state's buying and selling of drugs for the state's beneficiaries, APCI crafted language that would have required whatever PBM that was chosen to represent 30 percent of the retail pharmacies in the state.
APCI was the only organization that could have met that requirement.
At the time of voting on the budget, Hubbard was receiving $5,000 a month from APCI for consulting. APCI sent the money through Hubbard's Auburn Network Inc., and prosecutors showed checks highlighting the payments to Hubbard.
The statutory language that would have enacted that monopoly was given to Rep. Greg Wren and included in a budget bill in the House of Representatives. The bill passed in the House with Hubbard's vote.
This portion of the case hung largely on the testimony of Hubbard's former chief of staff, Josh Blades, who testified of Hubbard's involvement with APCI and that Hubbard was aware at the time of the possible benefits it could have presented to the organization. He voted on the bill anyway, later saying he never thought it would become law.
It didn't.
Blades testified he told Hubbard that the language could not be removed before the vote was taken, and he recommended that Hubbard abstain from voting or not enter a vote at all. He voted anyway.
Despite the facts of the case, the court chose to overturn one of the two counts related to API. They wrote that Hubbard did not meet the legal definition — at least as it stands now  – of an "employee," thus he legally did not have a conflict of interest.
The majority of the courts found that Hubbard did, in fact, have a contract with APCI, but that wasn't enough to establish that Hubbard was "associated with" APCI under the terms of the statute because § 36-25-1(2) requires proof that Hubbard's vote was on behalf of any  "business of which the person or member of his or her family is an officer, owner, partner, board of director member, employee, or holder of more than five percent of the fair
market value of the business."
Hubbard nor anyone in his family was an officer in APCI, an owner, a partner or director on the board. He didn't own five percent of the value of the company, so the prosecutors pegged him as an employee.
The court chose to base their definition of an "employee" on the definition the Alabama code uses for a "public employee." That is, he had to be a full-time employee.
"Hubbard was employed by APCI on a part-time, as-needed basis; he rendered professional services other than lobbying; and the State established that his compensation from APCI constituted less than 50% of his income," the court found. "We have no difficulty determining that Hubbard was not an employee of APCI's and that, as a result, the State failed to present any evidence indicating that he had a conflict of interest as that phrase is defined in § 36-25-1(8)."
But the court also wrote that they could see it possible the Legislature did intend for "employee" to have a broader definition.
"We can also envision that the legislature intended for the factual scenario outlined in Count 5 to be covered by the statute, but the definition of 'employee' was inadequate to cover the specific facts of this case," they wrote.
---
IV. Implications for Alabama's ethics law
The Court of Criminal Appeals' ruling could have far wider implications than just Hubbard's freedom.
At the same time the court released their verdict, the Alabama Legislature is considering a massive rewrite of the state's ethics laws under which Hubbard was convicted, and, in a quite unusual move, the court threw its two cents into that discussion just a day before the Code of Ethics Clarification and Reform Commission is expected to meet for its next meeting in the Attorney General's Office Tuesday.
The court directly called on the Legislature to clarify the law, noting that their decision in Hubbard's case would have been easier had the law and the definitions it uses been more clearly defined.
"We strongly encourage the legislature to consider amending the law to better circumscribe the class of persons defined as principals, and to more clearly explain several of the other 34 definitions embodied in § 36-25-1, Ala. Code 1975, that could present similar constitutional issues," the Court of Criminal Appeals wrote. "The language of Alabama's ethics law should be clear as to which persons, businesses, and acts fall within its reach."
Since Hubbard's conviction, the Legislature — the majority of which is occupied by many of Hubbard's Republican contemporaries, colleagues whom he in many ways as ALGOP chair helped elected — has considered rewriting the ethics laws.
And a proposed ethics law, released earlier this year during the legislative session, addresses many of the questions posed by the court. Many of those changes are definitional in nature, and the dense law, which has been put on hold until at least next year, provides a more specific definition of a "principal," which was one of the court's main concerns.
Hubbard was convicted of accepting investments from principals (or anyone who employs or directs a lobbyist). But Hubbard argued many of those individuals weren't in fact principals but were instead his friends or people within a business who didn't directly oversee a lobbyist.
"It could present a serious constitutional issue should a situation arise in which a public official is convicted for soliciting or receiving a thing of value from a person within an organization but outside its immediate leadership hierarchy, where it is not so clear that that individual is a principal," the court wrote.
Though the commission empaneled to consider a rewrite may ditch the working definitions provided in the draft rewrite before its considered next year, the working draft defines a principal as any person or business that directs the activities of lobbyists, clarifying that not all members of a board or business that employs lobbyists are considered a principal.
The ethics laws prohibit a lobbyist or principal from giving a thing of value to a lawmaker and blocks lawmakers from accepting or soliciting a thing of value.
"Several of the 34 definitions in § 36-25-1, Ala. Code 1975, could be better defined by the legislature, and may be vague as to which persons, businesses, or acts fall within its scope," the court wrote.
Print this piece
About half of Americans asked say they'd take COVID-19 vaccine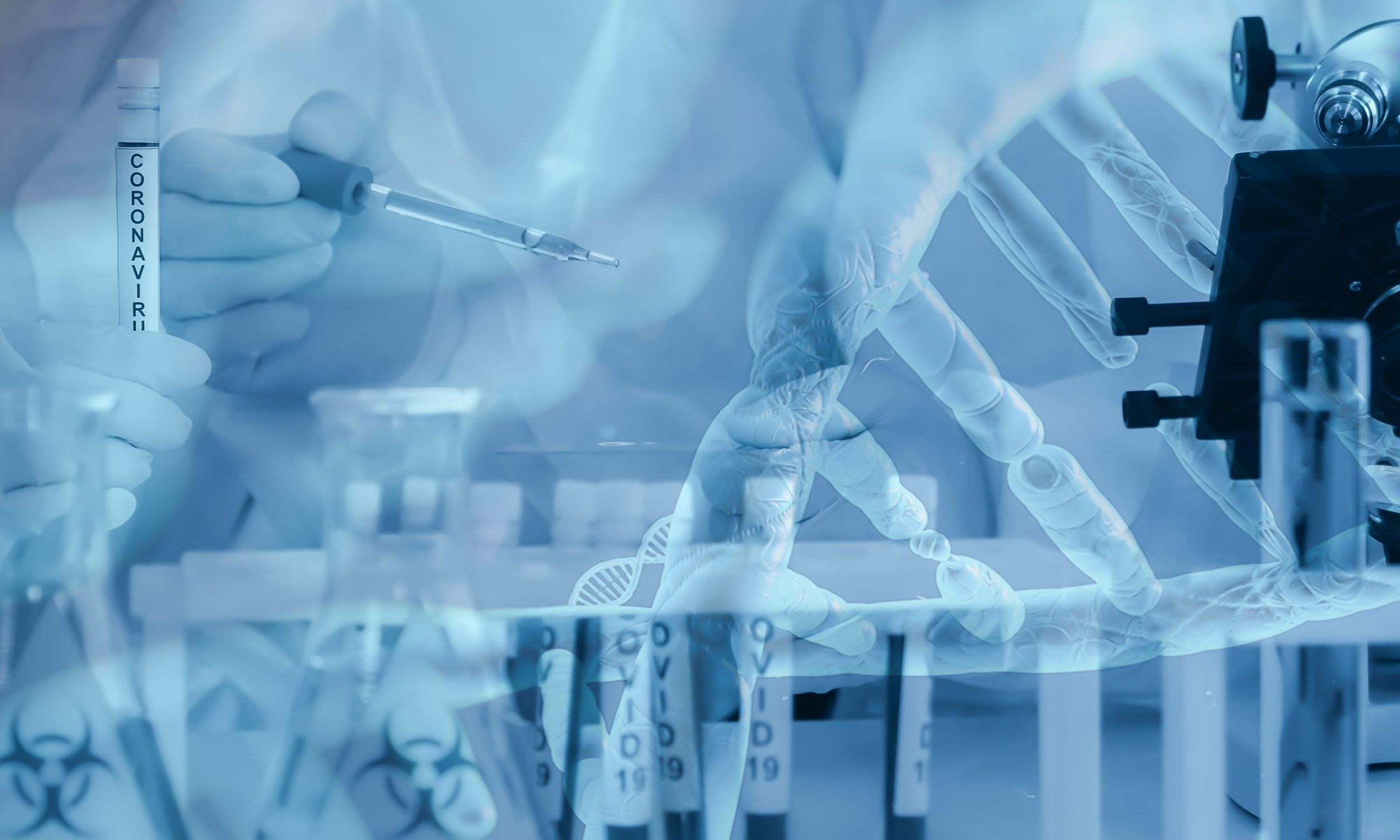 While most Americans believe a vaccine for COVID-19 will be available in 2021, only around half say they'll get vaccinated according to a recent study. 
A leading infectious disease expert at UAB worries, however, that there's no guarantee researchers can create a safe, effective vaccine for the virus at all, and that if a vaccine does make it to market, making enough doses to protect those in the U.S., and people worldwide, could take some time, and that without a vigilant public, the virus could infect and kill millions more in the U.S. 
"Seemingly, a large number of our population doesn't quite comprehend the power of this pandemic," said Dr. Michael Saag, an infectious disease expert at UAB and prominent HIV/AIDs researcher, speaking to APR on Wednesday. "They certainly have heard enough information about it. They're aware of it. They just haven't translated that awareness into the meaning." 
Saag said the impact of many people in Alabama getting the virus at one time "is where we're headed, unfortunately." Saag cited APR's reporting Tuesday that shows the number of new confirmed cases statewide have been rising since April 30, and show no sign of slowing. 
In a nationwide poll of more than 1,000 Americans conducted May 14-18 and released Wednesday, pollsters found that just 49 percent said they'd get vaccinated, while 20 percent said they would not. The remaining 31 percent said they were unsure. Older Americans were much more likely to say they'd get vaccinated than those under aged 60. 
Saag said he worries that if and when a vaccine is available, many who aren't taking coronavirus seriously, because it hasn't yet infected them or someone they know, might be less likely to get vaccinated. 
"Why would I want a vaccine for something that isn't real, or isn't a major thing in my life?" Saag said. "And the second thing is, I think appropriately, is that we don't know if we're going to have a vaccine, but if we do, what is the safety profile of that vaccine? And that won't be known until the large scale efficacy studies are done." 
A majority of those who said they wouldn't get vaccinated, or 70 percent, said they'd avoid doing so over concerns about side-effects. 
"That's a manageable concern, that the details will matter there," Saag said.
President Donald Trump's Operation Warp Speed program, announced May 15, aims to supply the U.S. with 300 million doses of a COVID-19 vaccine by January 2021, which is quicker than any vaccine has been developed and sent into market. There's been no details from the White House as to how all those doses, if created, would be given to Americans. 
"President Trump's vision for a vaccine by January 2021 will be one of the greatest scientific and humanitarian accomplishments in history, and this is the team that can get it done," said U.S. Department of Health and Human Services Secretary Alex Azar in a statement. 
National Institutes of Health Director Francis Collins told the Associated Press last week that at least four or five vaccines being developed look promising, and one or two will be ready for large-scale testing by July.
"I'm not still 100 percent confident we're going to have a vaccine," Saag told APR on Wednesday. "I'm pretty sure we're not going to have it in 2020." 
Saag said the best we can hope for is that we have data that shows a vaccine for COVID-19 works by the end of 2020. 
"But think about the transition from knowing that something works to getting it scaled up in production, to a level where you have to have 300 million to 600 million vaccines available, just for the United States," Saag said. "And this is a global pandemic so we're talking about billions of doses of vaccine. I don't think we've ever done anything like that before." 
Traditional vaccines, which use either a weakened version of a virus or proteins taken from the virus, require much effort to produce, Saag said, which is why we sometimes see shortages in vaccines for the common flu. 
"But the vaccines that I think are showing promise here are brand new, or brand new approaches to vaccines," Saag said. 
These new vaccines use messenger RNA (mRNA), which are genetic components of the virus that are then injected into a person and can produce the protective proteins that can create immunity, Saag explained. 
"The bottom line is the mRNA vaccines will be much, much easier to mass produce," Saag said. "So I think there's some hope, if we do have something by the end of this year, that we could in the next year ramp it up, with the right kind of commitment and resources, which will be motivated to do." 
Without a vaccine, the picture becomes much more dire, he explained. To get the epidemic under control we'll need at least 70 percent of the population to have immunity, Saag said. 
"That's the so-called herd immunity that you hear so much about," he said. "For us to get to that point without a vaccine is going to take a lot of pain." 
Deaths in the U.S. from COVID-19 were approaching 100,000 on Wednesday, and the number of confirmed infections were at 1.6 million. 
For the U.S. to get to 70 percent immunity around 210 million people would have to have been infected with COVID-19, Saag said. 
"And when you translate that into deaths, even if the death rate is 1 percent, we're dealing with over 2 million people who will have died," Saag said. 
Saag said what's important for the public to understand is that "this epidemic does not go away unless we get enough people immune. Unless and until we get herd immunity." 
An effective oral antiviral drug, if researchers can produce one, could be used very early in the course of a COVID-19 infection, Saag said, which could have an impact on outcomes for COVID-19 patients. 
"That would abort the progression to more severe disease," Saag said of an oral antiviral drug. 
The giant pharmaceutical company Merck and Miami-based Ridgeback Biotherapeutics on Tuesday announced the two companies had entered into an agreement to develop the antiviral drug EIDD-2801, which is in early clinical development to treat COVID-19 patients, according to Businesswire. 
"I think that that would be the other solution, if we don't get a vaccine, and I think it's, I don't know, a 50 percent chance we'll get one that works and is safe," Saag said. 
Vaccines are hard to develop, Saag said, adding that for 35 years researchers have been trying to develop a vaccine for HIV. 
"Respiratory Syncytial Virus, which is the number one cause of childhood breathing trouble, we've tried for 20 years. We're close on that one but we haven't got it yet," Saag said. 
"I think this particular virus has a profile that gives me some hope, unlike HIV, which is much more difficult, but I think while we're waiting for a vaccine the development of effective antiviral therapy may be our bridge," Saag said. "Without either of those, frankly, we're in for a long haul with this virus. I'm talking, potentially years of dealing with this virus." 
UAB continues to study and treat some COVID-19 patients with the antiviral drug Remdesivir, the only such antiviral drug approved by the U.S. Food and Drug Administration on an emergency basis to treat coronavirus patients. Physicians at UAB have said patients have been administered the drug intravenously improve 31 percent faster, but there are limitations with the drug's use. 
Dr. Racheal Lee, a UAB Hospital epidemiologist, in a press briefing on Wednesday said Remdesivir can't be given to patients who have liver problems and may be less effective for patients who are so sick that they require a ventilator. 
"I think we still are waiting to tease out some of these side effects from the medicine, but overall, it appears to be fairly well tolerated, at least based on the initial trial," Lee said. 
"So I'm very hopeful about all the work that has been done on vaccine research," Lee said, but she warned that there are other complications. 
"It will be very difficult though, in terms of getting everybody in the world vaccinated in a particular time frame and also to manufacture those vaccines," Lee said. "So I think that we as Americans need to be prepared, that we may see another way of infections in the fall, and potentially be prepared that we may have to shelter in place again, if that's necessary." 
As researchers work to find a vaccine and additional treatments for COVID-19, Saag said it's up to the public to act in a way that keeps themselves and others safe. 
Gov. Kay Ivey's decision last week to loosen more restrictions on state businesses and public social life has prompted concern from health experts worried that more confirmed cases and deaths could be the result. 
"So this increase that we're seeing is concerning to me," said Lee, speaking of the state's rising new confirmed cases over the past week. "And part of that may be due to relaxing some restrictions. Part of it may be not wearing masks in public or having larger events, which is what we would be concerned about on Memorial Day weekend." 
We could go back to a more restrictive "stay-at-home" order, Sagg said, and that would likely work, but said we've got to find other ways forward. 
"Two simple things. One. Avoid any large crowd of more than 10 people, and two. Always wear a mask when you're around anybody else," Saag said. 
Despite much disagreement in the public sphere, cloth masks do work very well to slow the spread of coronavirus, Saag said. Up to 90 percent of the virus's transmission happens through the aerosol route when someone infected breaths, speaks, sings or shouts, he said. 
Saag said people are correct when they question whether a cloth mask that doesn't fit tightly would protect them from contracting the virus, but said "the answer is, partially" and that wearing a mask can slow the spread in another, important way. 
"It will help a little bit, but the reason to wear it is in case I have the infection and don't know it, and I'm spreading the virus unwittingly, and that protects the people around me," Saag said. 
Lee said what she and many others want to do is be able to send their kids to school safely and go to work safely, but asked what that might look like. 
"Does that mean masks? Yes. Does that mean continuing social distancing? Yes. So all of those things have to be part of our planning for the future," Lee said.
Print this piece