Alabama Republican Party adopts platform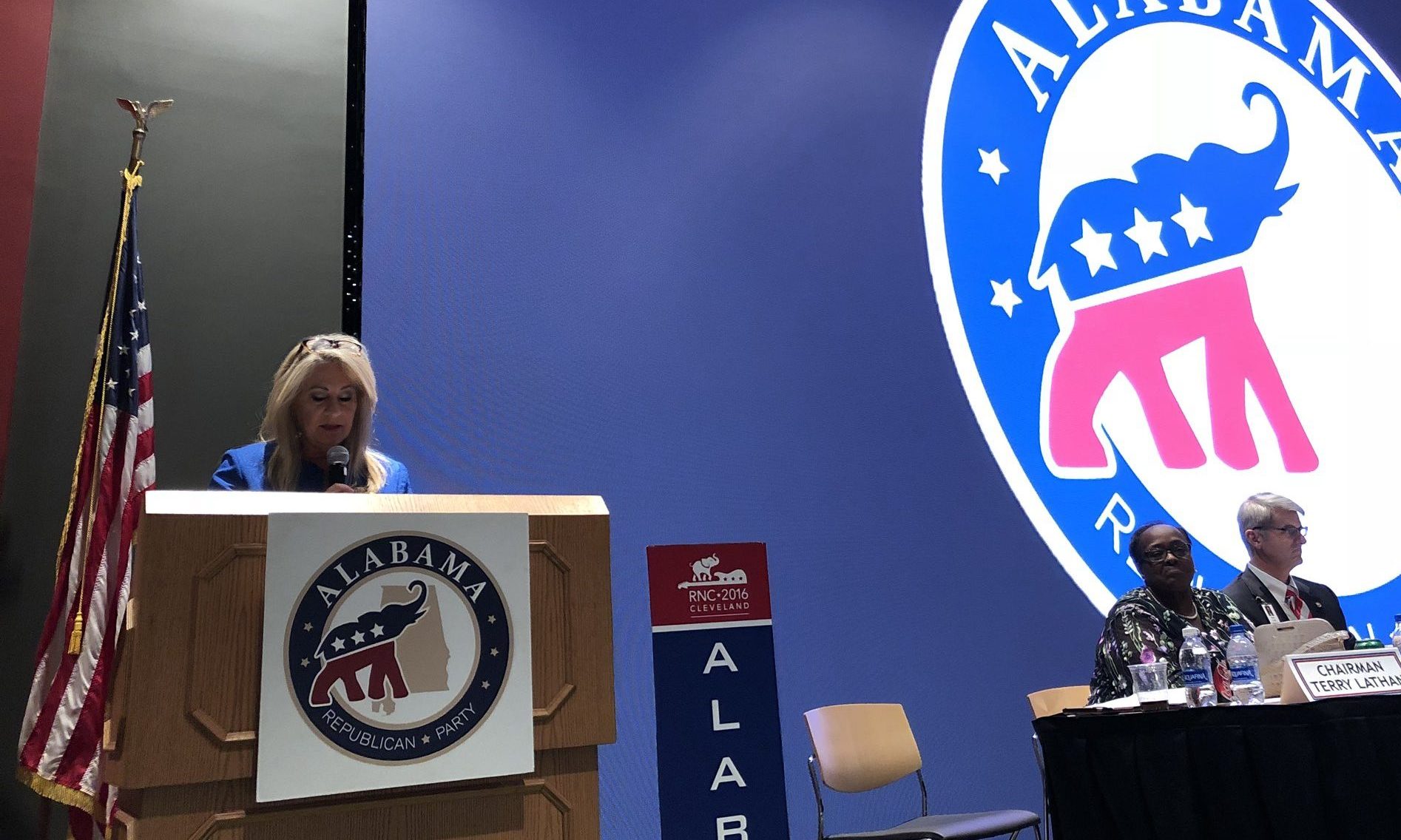 Saturday, August 25th the Alabama Republican State Executive Committee voted to adopt a platform for the Alabama Republican Party.  The committee was at their summer meeting event on the Tuscaloosa campus of the University of Alabama.
"The Alabama Republican Party announces the historic adoption of our state party's first platform," Alabama Republican Party Chairman Terry Lathan said. "Our platform shares our beliefs of a foundation based on limited government, freedom of speech, sanctity of life and respect of our laws – among many other statements and values. With the platform of the Republican National Committee as our base, we are anxious to share our new ALGOP Platform with all Alabamians."
The Alabama Republican Party Executive Committee used the platform to formally denounce: abortion, the Common Core curriculum, flag burning, government funding of Planned Parenthood, and activist judges.
The new platform expresses support for: charter schools, freedom of religion, low taxes, the Pledge of Allegiance, business growth policies, right to work laws, the Second Amendment, a human life amendment to the Constitution, photo ID to vote, traditional marriage, standing for the national anthem, strict constructionism, home schooling, veterans benefits, limited government, a strong military, and individual liberties.
While all candidates running for public office as a Republican in Alabama are expected to embrace and work towards these policy positions it is unclear how that would be enforced.
In other business, the executive committee upheld the decision of the state steering committee and the candidate's committee to censure Public Service Commission candidate Jim Bonner.  As originally reported by the Alabama Political Reporter, Mr. Bonner made a number of comments on his personal Facebook page that could be looked upon as having been racist and misogynistic, perhaps even a little disturbed.  The steering committee had voted not to certify Bonner as the GOP nominee if he had won the primary.  Incumbent Jeremy Oden defeated Bonner in the GOP primary.  Bonner had appealed the rebuke to the executive committee, which meets just twice a year.
The platform reads:
"We believe every human being is endowed by our Creator with inherent rights to life, liberty and property.
We support a traditional, strict constructionist view of the Constitution and reject judicial activism in attempts to thwart the foundational basis of our Country and government.
We believe in equal rights, equal justice and equal opportunity for all, without regard to race, creed, age, sex or national origin.
We support the rights of people of faith to the free exercise of religion, including every citizen's right to apply religious values to public policy and the right of faith-based organizations to participate fully in public programs without renouncing their beliefs and without government interference.
We support freedom of speech and freedom of the press and oppose attempts to silence, to violate, or weaken those rights.
We uphold the right of individual Americans to own and bear firearms.
We assert the inherent dignity and sanctity of all human life and affirm that the unborn child has a fundamental individual right to life and support a human life amendment to the Constitution. We oppose the use of public funds to perform or promote abortion and strongly condemn any federal funding for Planned Parenthood.
We support a strong military sufficiently funded to provide for our nation's defense as well as our veterans. We believe that the obligation to our veterans does not end when they leave the military.
We support options for learning, including: public education, parochial and private schools, charter schools, home-schooling, magnet schools and technical and vocational education. We recognize and support parental rights in their child's education.
We believe that government should be limited and that the growth of government must be curtailed by a combination of the elimination of programs and transitioning of government jobs to the private sector.
We support lower and fair tax models that adequately fund government without undue waste or programs better facilitated by the private sector.
We condemn decisions by activist judges to allow the desecration of the flag and to deny children the opportunity to say the Pledge of Allegiance in public schools. We support standing at the presentation of our national anthem.
We support traditional marriage and family as being the foundation for a free society. We support the appointment of justices and judges who respect the constitutional limits on their power and respect the authority of the states to decide such fundamental social questions.
We support Alabama as a "Right to Work" state.
We oppose the implementation of the Common Core Curriculum.
We believe that business growth must be encouraged by all levels of government through the elimination of all unnecessary regulations that unduly burden industry and businesses.
We support legislation requiring proof of citizenship when registering to vote and secure photo identification when voting in order to help ensure that we have fair and honest elections."
Print this piece
Ainsworth unveils website for small businesses seeking information during pandemic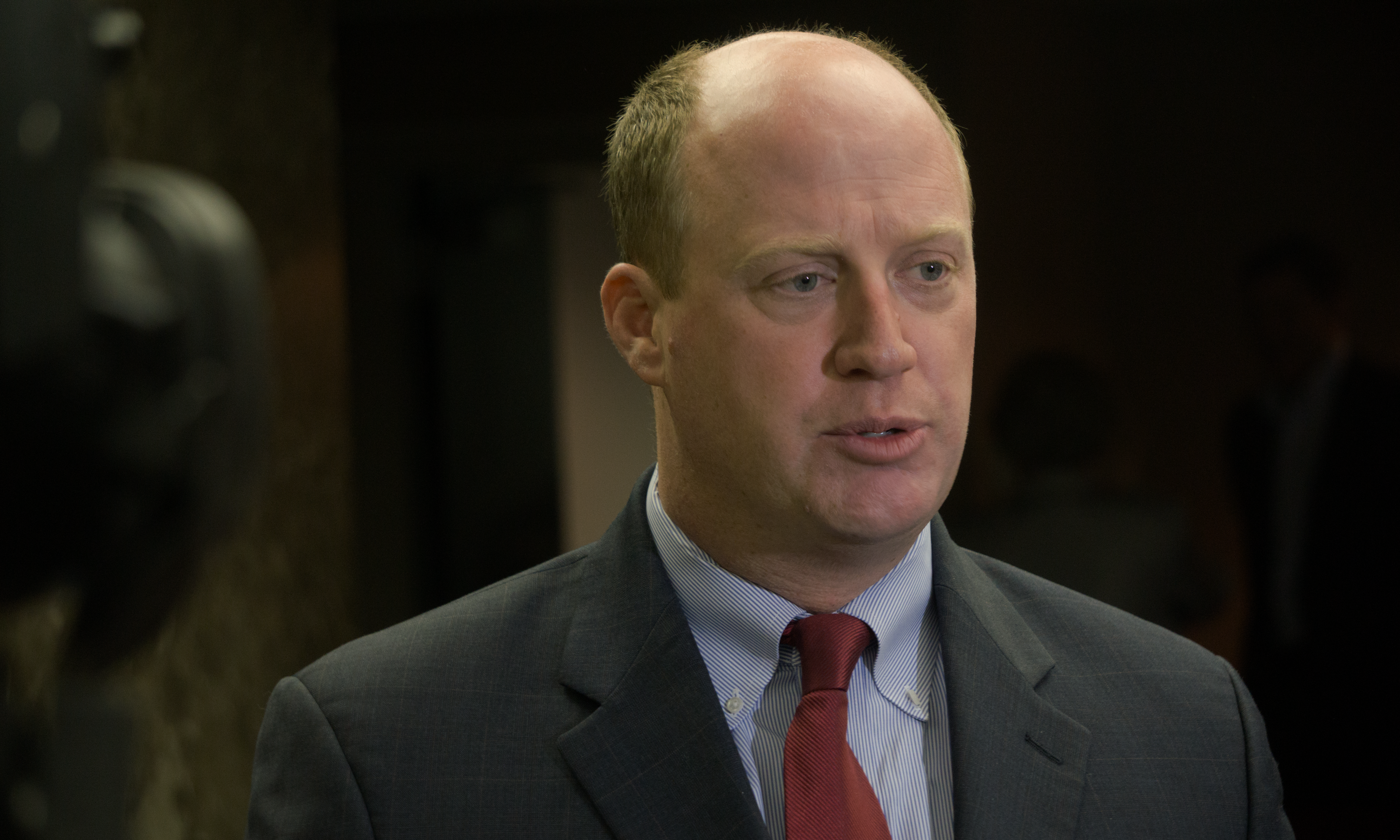 Alabama Lt. Gov. Will Ainsworth unveiled a new web page Monday designed to provide small business owners with a one-stop information hub during the COVID-19 pandemic crisis and forced economic shutdown.
"The COVID-19 pandemic is already providing small business owners with unprecedented challenges and frustrations, so they should not have to struggle to find the information necessary to survive in the current economic climate," Ainsworth said. "As new small business programs are announced and revised health orders go into effect, the website will be updated in order to provide the most timely and accurate information possible."
The website was created by the Alabama Small Business Commission, which Ainsworth chairs. The site provides information related to Small Business Administration loans and assistance, unemployment claims, tax relief programs, and other timely initiatives.
The website is intended to help small businesses remain in compliance with COVID-19 guidelines and protocols. The website also provides links to every state, county, and municipal health order currently being enforced in Alabama.
The Legislature placed the Alabama Small Business Commission under the authority of the Lieutenant Governor's Office in 2019.
The 22-member commission is tasked with formulating "policies encouraging innovation of small businesses in the state" and advising the Department of Commerce in promoting small businesses within Alabama.
On March 12, the rapidly spreading coronavirus strain, SARS-CoV-2, led President Donald J. Trump (R) to order a forced economic shutdown on March 12. Those original orders have subsequently been strengthened by Gov. Kay Ivey (R), culminating in a statewide shelter in place order on Friday.
Realizing that with most of their businesses shut down through at least April 30, Congress passed and the President signed the CARES Act, which provides low interest loans to hundreds of thousands of struggling small businesses. If the businesses use the money to make payroll and to pay other business overhead costs the loans will be forgiven.
Currently, there are 2,113 Alabamians with confirmed cases of COVID-19. 64 Alabamians have died and 271 are currently in the hospital. 20 Alabamians have recovered from their illness and been cleared by their doctors. The global pandemic has infected more than 1,441,589 people globally and killed 82,933, including 7,380 people just on Tuesday (1,970 of them were Americans). Gov. Ivey's shelter in place order is in effect through April 30, but that is likely to be extended.
Print this piece