Opinion | Go big, Sen. Jones, or go down trying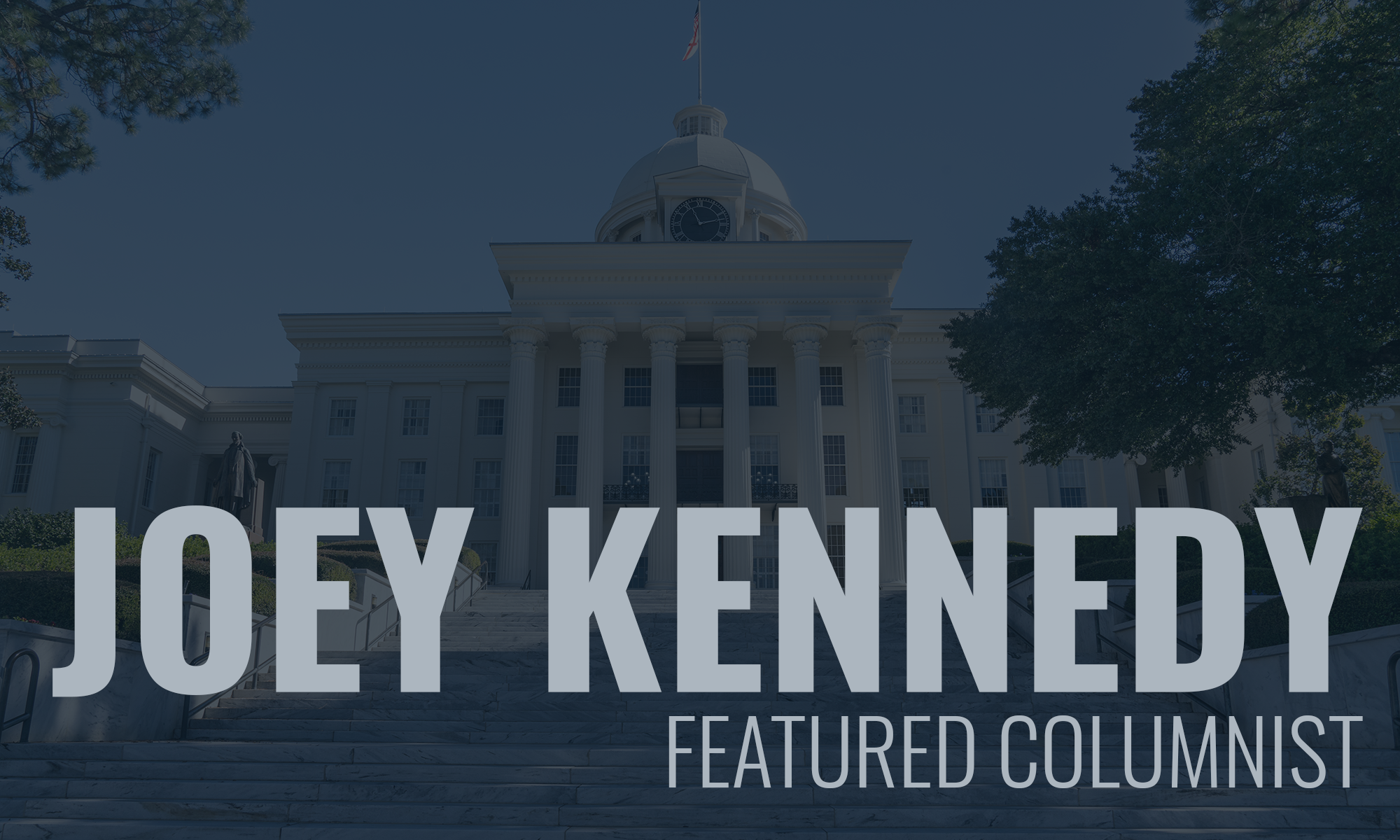 The perception, if not the reality, is that there is nobody to take the late Sen. John McCain's place in the U.S. Senate as a "maverick," or whatever one wishes to call McCain.
There is no doubt that McCain leaves a void. He had a reputation for "independence," if nothing else, even if that's an exaggeration, which it is.
Let's get real for a few minutes:
The John McCain since the 2008 Republican National Convention was not the John McCain who built his reputation for being independent and for crossing the aisle to work with Democrats on big ideas.
McCain did cast a vital vote to preserve the Affordable Care Act after he was diagnosed with brain cancer last year. He struggled to get himself to the Senate that day and, with a thumb's down, dealt President Donald Trump and his Trump Party colleagues a resounding defeat.
But the vote is one that McCain should never have had to cast if his party had even a scintilla of compassion at all for those middle class and hard-working Americans who can't get health insurance and whose lives and personal finances have been destroyed by astronomical hospital and prescription bills.
Remember this: The United States is the only First World nation that doesn't ensure decent health care for all its citizens. Why? Because Republicans would rather pass tax cuts for the rich and big corporations than make sure the middle class and working poor have affordable health care. They'd rather attack Medicare and Social Security and Medicaid because Republicans today are cold and cruel and selfish.
McCain deserves credit for that pivotal vote on health care, but only because his party is Trump's party, and the members of his party are, for some reason, cowards before a seventh-grade bully.
McCain deserves credit, too, for showing just how petty Trump truly is.
McCain managed to get under Trump's skin over and over again, unlike other frightened Republicans.
Even after his death, McCain was able to force Trump into a public display of pettiness: At first, Trump was only allowing the U.S. flag over the White House to fly at half-staff the day McCain died. A day after, the flag was at full staff again. Yes, the classless Trump holds a grudge, even after somebody dies.
In the end, Trump was forced into a rare backtrack. The flag went down again, and will stay half-staff until McCain's interment Sunday, much to Trump's dismay.
But let's not forget that it was McCain who decided, incomprehensively, to make Sarah Palin his running mate in 2008. This emboldened the far-right wing of the Republican Party, and they haven't stepped back since.
Yes, McCain was a war hero. Yes, for a long time he was the kind of Republican America needed. The kind America needs now. But McCain gave us Sara Palin, which led to Trump. It's hard to forgive that.
So the Senate needs another "maverick." It needs somebody, either a Democrat or Republican, who can at least try to do big things, regardless of what the party might want or the party leadership demands.
Why can't Democratic U.S. Sen. Doug Jones of Alabama be that person?
Jones really has nothing to lose. He's finishing the term of Jeff Sessions, so he has to run again in 2020.
Jones won, barely, in a special election against the most disastrous Republican in the state, disgraced former Chief Justice Roy Moore. And if the Washington Post had not exposed Moore as a child predator and molester a month before the election, Jones likely wouldn't have won that election, regardless of Moore's other extensive baggage outside his perverted penchant for preying on teenaged girls.
If African-American voters, and especially African-American women voters, hadn't turned out in strong numbers for Jones, he still would have lost. To a Republican sexual predator.
Jones was given a gift. Maybe he can give us one in return.
While I believe Jones has done an OK job representing Alabama in the U.S. Senate, he's pretty much staying between the lines. Jones needs to step out and go big.
Many of the programs that McCain pushed never came to fruition, including comprehensive immigration reform and extensive campaign finance reform. But McCain bolstered his reputation for trying.
There's nothing at all wrong with Jones reaching across the aisle to work with Republicans, as long as he's reaching for programs that will help Alabama and the nation, regardless of what Alabama and the nation think about it.
What Jones should do, though, is get out front on some really big-ticket items: Yes, immigration reform and proposals like Medicare for All (universal health insurance). He should make himself a vocal and visual champion of bills to protect women's rights, LGBTQ rights, and civil rights.
Be the maverick, Sen. Jones. The maverick from Alabama.
Jones is no flaming liberal. Not at all. But he's going to be tagged one anyway. That label will stick, regardless of what Jones does, or doesn't do, in the next 24 months.
Labels be damned.
Go big, Sen. Jones, and the bigger the better.
Because no matter what you do in the next two years, you're going to be what you surely are not now – that flaming liberal – and that's whether you want to be or not. So become a dependable, aggressive progressive. Take the moral high road on the important social issues, not the road traveled by most politicians. You know, that road where the ultimate goal is just to arrive at Re-Elected.
Make some noise, Sen. Jones. Get under Trump's skin and stay there. Be the target of regular presidential tweet-tantrums. (If Attorney General Jeff Sessions can do it, so can you!)
You're not going to be a loser by opposing everything a racist, misogynistic, xenophobic, homophobic, unindicted co-conspirator proposes. Even if you lose.
Force Republicans, including Alabama's senior U.S. Sen. Richard Shelby, and the other six in Alabama's congressional delegation, to look themselves in the mirror and deny the cold, cruel, selfish reflection they see.
More important, Sen. Jones: Get. Something. Done. Something important. Something that makes proud legacies.
Who knows? Two years is a long time. You may get re-elected on merit alone; you certainly won't just be playing it safe.
Go big, Sen. Jones. Really, really big. Or at least go down trying.
Joey Kennedy, a Pulitzer Prize winner, writes a column every week for Alabama Political Reporter. Email: [email protected]
Print this piece
Opinion | With reckless abandon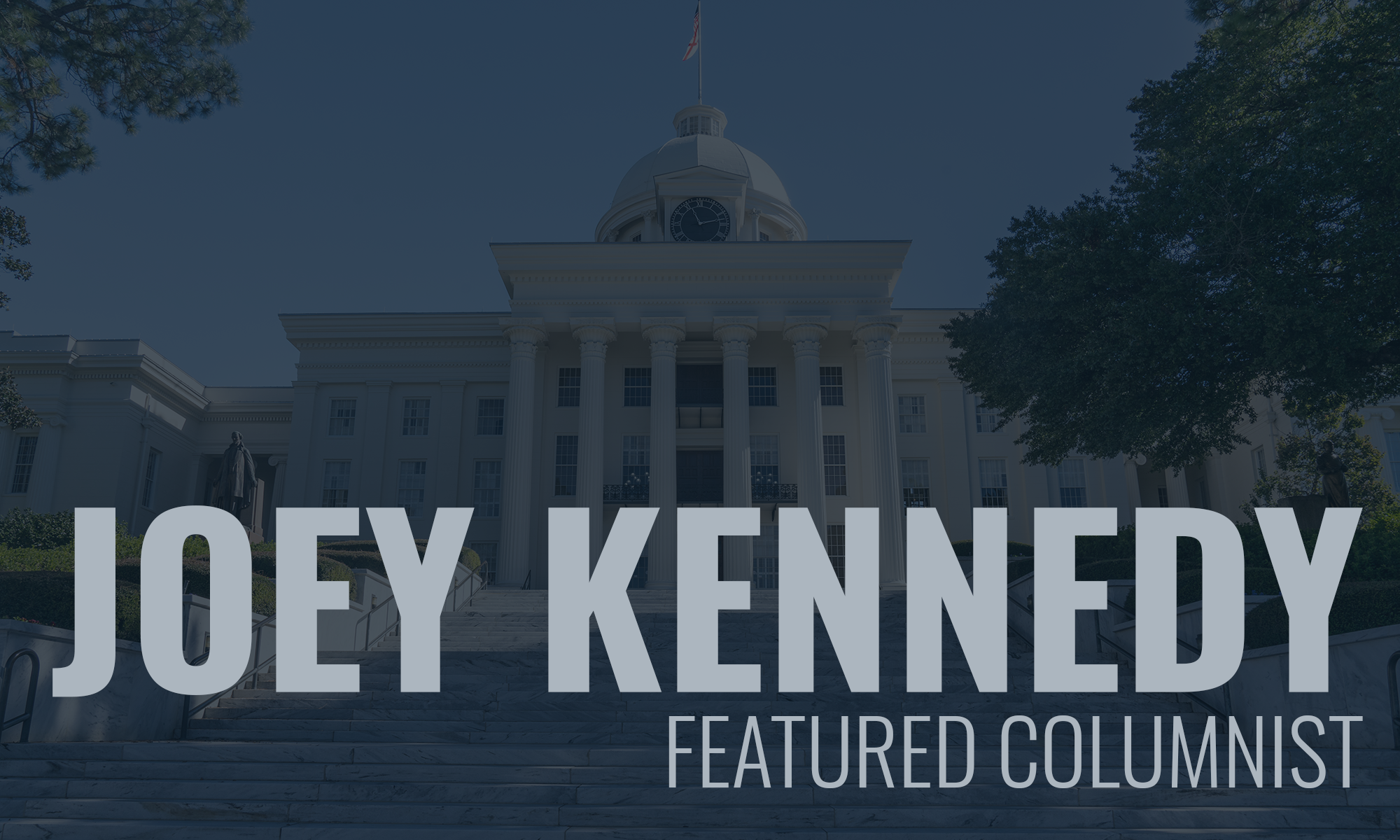 This is Thursday. Since Sunday, we've had more than 1,000 new cases of the novel coronavirus COVID-19 in Alabama. Let that number sink in. Some of those 1,000-plus new cases will end in death or permanent damage. Our caseloads are going up. They're not on a plateau. They are increasing, by more than 1,000 in four days.
Open up!
As I travel to the undisclosed location on UAB's campus where I work on my upcoming classes, write recommendation letters, and prepare for school in the fall, I'm seeing more and more people on the streets. I don't think I have ever seen as many people out walking their dogs or just walking, period. When I visit my corner convenience store to buy a bottle of wine or an emergency bag of dog food, I don my mask and disposable gloves. Yet, even though the store's owners are responsible, requiring social distancing and masks, about half the people I see in the store don't wear masks. I get in and out quickly, throw my gloves in the garbage can outside and sanitize my hands and car surfaces.
As I was driving around working on this story, fewer than half the people I see on the street or entering big-box stores like Wal-Mart or grocery stores, are bothering to wear masks.
Is it simply cabin fever leading desperate people out onto the streets without protective gear during a world pandemic? Have we just decided that more deaths are worth it to restart the economy? We're getting close to 100,000 people killed since February across the country.
The feeble response to the pandemic in Washington, D.C., has caused many unnecessary deaths. This is the legacy of the Trump administration: A wrecked economy, and, before it's over, hundreds of thousands of wrecked families.
I remember Ronald Reagan speaking to the nation after the Challenger explosion, Bill Clinton's response after the Oklahoma City federal building was bombed, George W. Bush's empathy after 9/11, Barack Obama's grief after mass shootings at Sandy Hook in Connecticut and at a church in Charleston, S.C.
Donald Trump lacks any empathy whatsoever. Mostly, he tries to redirect blame to anybody but his administration. Truman's "the buck stops here" has no place in the Trump White House. Maybe "nothing stops here" would be more suited. Trump is so petty that even during a deadly pandemic, he refuses to schedule the long tradition of unveiling his predecessor's White House portrait. (Nothing gets under Trump's orange skin more than a black-skinned man who is far more popular with people in this country than Trump will ever be.)
Parts of all 50 states are reopening; at one point, it seemed Gov. Kay Ivey was taking it slow, but apparently no longer. People are gathering right here in Birmingham and in Alabama, violating social distancing and mask requirements because apparently they don't care.
In too many ways, it appears Trump's pathological narcissism is a novel coronavirus, too, infecting many Americans with anger, hate, and reckless abandon. They swallowed the bleach, so to speak.
That, too, will be this awful man's legacy.
Make America great again? What a joke. It'll take a Democrat to do that. Again.

Joey Kennedy, a Pulitzer Prize winner, writes a column each week for Alabama Political Reporter. Email: [email protected]
Print this piece