Opinion | Trump, Sessions and the woodshed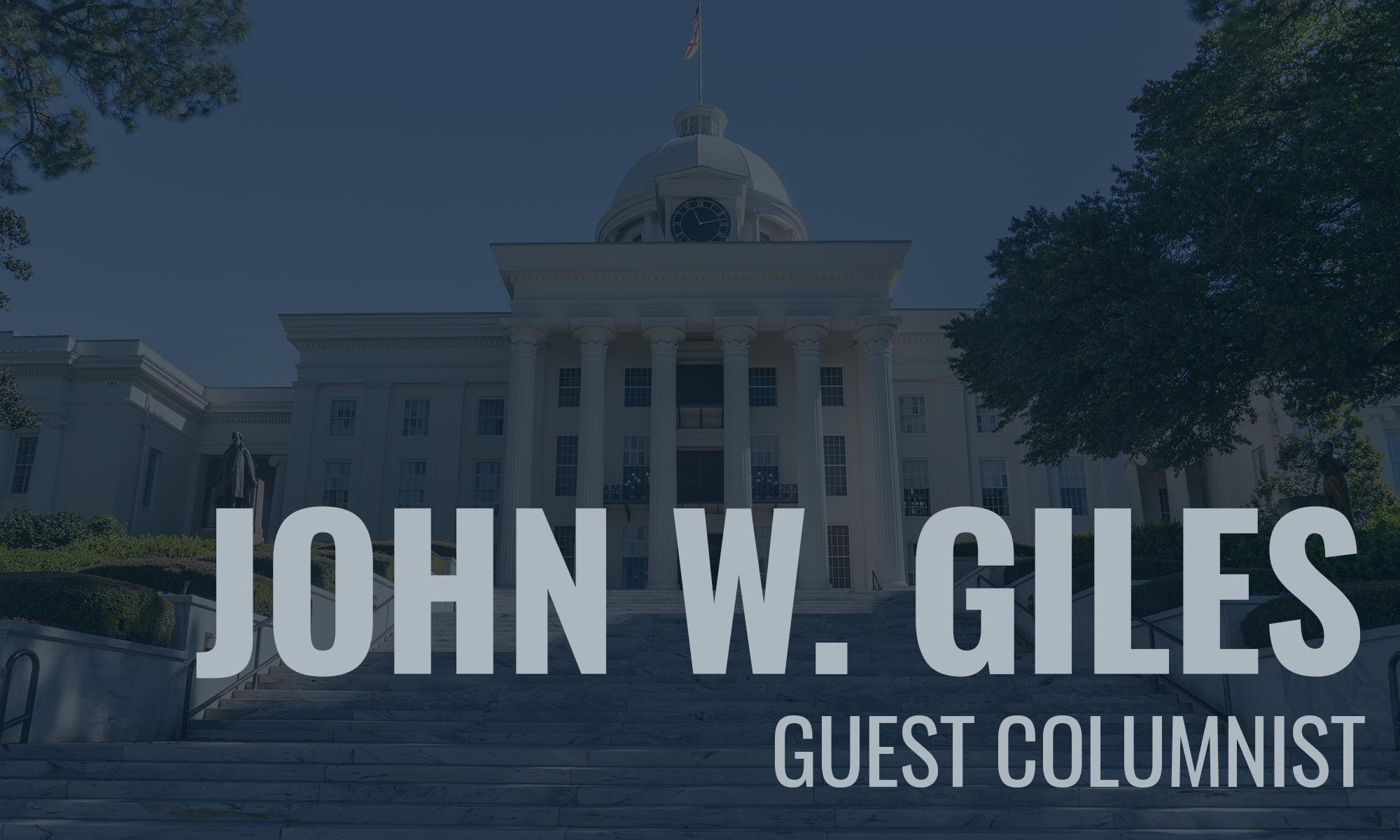 Trump takes Attorney General Jeff Sessions to the woodshed every few days as his whipping post outlet over Mueller frustrations.  I have always been taught you handle family challenges around the kitchen table, but this is not the case with Trump.  His rapid-fire, nuclear tweet missiles regularly blow holes in Sessions rampart.  The culprit behind this unsettling behavior is Trump's heart-burn over Session's recusal from the Russian matter.  Let's take a closer look.
Try to understand the Trump DNA first.  At the outset, I am a solid Trump supporter and will vote for his reelection.  Making quick assessments of people and temperaments has always been easy for me.  This is a self-made billionaire who carved out a living in the Big Apple by street fighting the mob, labor unions, and competitive aggressors at every juncture.  He is accustomed to crossing and uncrossing his legs and allowing experience, instincts, and impulsions to become policy in that moment.  In the Trump Companies, there is one branch of government; The Donald's Way or the Highway.  Now he has to deal with the egos and opinions of 435 members of the House, 100 Members of Senate, and the vast U.S. Federal Judiciary, including the 9 member U.S. Supreme Court.  So the checks and balances of the Separation of Powers in our Constitution are met with the immeasurable frustration by a man who typically gets it done that day in the private sector.  In addition, Trump being new to 1600 Pennsylvania Avenue and understanding his background, may have misfired thinking the U.S. Department of Justice (DOJ) was his personal legal squad.  Not so!  One more significant point about the Trump DNA; he demands unequivocal loyalty from family and team members, but his loyalty to others is a custom designed short leash.
Let's peak under the tent for a minute at Jeff Session, whom I have known for 29 years.  Session was a law and order U.S. Attorney in the Southern District of Alabama and then was elected as Attorney General in the State of Alabama.  As a U.S. Senator, he was, for the longest period, the lone senator who embraced Trump over their common vision for fixing the illegal immigrant epidemic.  Sessions helped the President shape the judicial appointment vetting scenario, which produced the premier list of 23 proposed Supreme Court picks.  Trump's commitment to stick with this list is what put him over the top with the electorate, who had hit their high water mark with jurist activism.  One more thing Mr. President, Jeff left his prestigious, productive, effective, and comfortable position as U.S. Senator and put it all on the line for you.
Mr. President, remember it was after you appointed Sessions, during the Senate confirmation hearings when all of this Russia fabrication suddenly emerged.  Democrats had their playbook readily linked to the "Fairy Tale Trump Dossier," funded by anti-Trump liberals tied to Clinton.  During the confirmation hearings the Democrats dragged Sessions over the tennis net into this Russian myth.  Legally and ethically, Sessions did the right thing to recuse himself, which was a professional and personal judgement call. Remember, Sessions recusal was before it was discovered that the Dossier was a home cooked fantasy fabrication, which was financed by Trump opposition.   Politically, if he had not recused himself, the Democrats would have flipped on the red lights and sirens.
Sessions, taking over the DOJ, needed to go right to work offensively fighting crime, attacking illegal immigration head on, and mopping up behind Holder and Lynch from the Obama administration; he instead found himself swatting flies internally.  The DOJ and the FBI had some high profile career bureaucrats who woke up every morning with Trump's presidency in their crosshairs.  The sentiments of these activists spilled over into the "Deep State", and from day one, Session had a termite farm unleashed on him internally.  Session reminded me of the Old Testament Prophet Nehemiah, who was waging war with a sword in one hand and rebuilding the wall with the other hand. Sessions, with a sword in one hand is waging war against criminal activity, and he is rebuilding the DOJ with the other hand. At the same time, he is trying to stand squarely in the face of the high winds from Hurricane Trump.
Briefly let's look at two quick solutions.  Mr. President, cool your jets on Sessions. I have known Sessions much longer than you; he will get this done.  Jeff my friend, it may be time to fire Mueller, and stop the investigation that was phony from the get go, which was predicated and launched over a phony document.  Let Chuck and Nancy scream; they can continue their own investigation if they so choose.  Mr. President, you tapped the brightest and best when you tapped Jeff Sessions.  Sessions will deliver!
John spent nearly 15 years as Executive Vice President in the family business Giles Enterprises located in Montgomery Alabama. In 1989 Governor Guy Hunt appointed him as Small Business Advocate for the State of Alabama. At the age of 38 John ran as a Republican candidate for Lt. Governor in 1994 and was defeated. Governor Fob James appointed John to serve in his cabinet. In 1989, Governor James was defeated in his reelection bid and John was then appointed President of the Christian Coalition of Alabama where he served for about nine years. John's new assignment included opposing well financed gambling forces; battling an attempt to pass a $1.2 billion tax increase on Alabama families, passing prolife legislation, passing a constitutional amendment protecting the sanctity of marriage and visibly and vocally standing with Chief Justice Roy Moore in keeping the Ten Commandants in the Alabama Judicial Building; all squeezed into his job description. In 2007, the Giles moved to quietly reside at their 40 acre tract of land they named Agnus Dei Farm. In 2009 John joined First Citizens Bank and is currently employed there. A few years ago, John picked up the hobby of beekeeping and became amazed at the natural wonder and miracle of honey and beeswax. He experimented with beeswax and natural oils and created a beeswax and honey lip butter, which launched a new cottage industry on their farm (www.agnusdeifarm.com). John married Deborah his high school sweetheart in 1972 and they had three children; from their two living children they now have 11 grandchildren with one on the way.
Print this piece
Opinion | It's past time to turn the page on racism, racial violence in America
On June 10, 1963, President John F. Kennedy sent National Guard troops to accompany the first black students admitted to the University of Alabama.
In an address to the nation, he said, "It is not enough to pin the blame on others, to say this is a problem of one section of the country or another, or deplore the fact that we face. A great change is at hand, and our task, our obligation, is to make that revolution, that change, peaceful and constructive for all. Those who do nothing are inviting shame as well as violence. Those who act boldly are recognizing right as well as reality."
Sixty years later, that task is still at hand. The job is still far from done. And more and more often, it even seems like we're losing ground. It has sure seemed that way this week and, indeed, over the last few months.
We've been through this before.
Ahmaud Arbery is not the first African American to be ambushed and murdered by men claiming to be protecting their neighborhood, simply because he seemed out of place. And it's not the first case of such a murder being swept under the rug.
Breonna Taylor is not the first African American to be killed in their own home by police searching for a suspect who wasn't there.
Christian Cooper is not the first African American to have the cops capriciously called on him and be falsely accused of menacing a white woman.
And the latest tragic miscarriage of justice, George Floyd is not the first African American to be brutally assaulted and killed at the hands of police officers. And his violent death is not the first to be videotaped and broadcast across the internet, social media, and television. The question is: how do we make it the last? How do we ensure his death and our anger isn't in vain?
For too many of us, institutional racism is a fact of daily life. And when the system begins to crack and crumble under the strain of decades of injustice and inequality, only then do we say 'enough is enough.' Only then do we go through the same cycle we're going through right now. Anger is warranted, but it's not enough to get enraged, despondent, frustrated, and mad. It's not enough to protest. It's not enough to lash out. And it will never be enough until we begin to act to change the underlying and lingering conditions that make racism a reality – that makes it part of the American experience.
If you think the system is already working fairly for all people, I ask: by whose standards? Not mine. Our laws, our leaders, and our system of government were never intended to be stagnant.
If you find it acceptable to try to turn victims into suspects, looking for any way possible to justify ruthless behavior, I ask: for every instance of injustice recorded, how many more have gone unreported? The answer is too many to count. What accusations would have been dug up and leveled then? We will never know. After all, it's much easier to defame someone who's not alive to defend themselves.
Of course, we won't all agree on the best course of action, but I hope we can all agree that the status quo cannot continue and that action is required. That's all the more reason we need to start talking. And to those who don't want to have this conversation, who may feel uncomfortable or embarrassed, let's not give them a choice. Let's make it an issue. Let's prioritize recognizing right and reality instead of inviting shame and violence. Let's start today and not stop until we succeed.
We simply cannot allow this to be another situation where we shout, we scream, we cry, and then we clean up and move on to only do it all over again down the road. What will this week's protests lead to next week or next month or next year? Starting now, we must have this conversation at every ballot box at every election – municipal, state, congressional, and so on. If you want your voice heard, presidential cycles are fine, but real, actionable change begins at the local level. Mayors and city councils appoint police chiefs. We elect District Attorneys, Sheriffs, Legislators, Judges, and Coroners. State Representatives and Senators make laws but law enforcement applies them. We all have a role to play in righting the wrongs by revisiting outdated and close-minded policies that continue to plague communities across our state and replacing them with a new vision.
Similarly, when I look at my young son, I wonder how I'm going to have the conversation with him. What am I going to say during "the talk" that black parents have, for generations now, had to have with their children? And how am I going to say it? How am I going to teach my son to protect himself? What are you telling your children?
In Alabama, we must come to terms with our legacy of racism and commit to eradicating injustice or we will never escape this cycle. As a policymaker and leader in this state, I cannot tell my son or anyone that we've fully turned the page on our dark and violent past. But I can tell you what needs to be done. Change starts with commitment. Individuals must resolve to break this cycle and then influence their own neighborhoods and communities to do better. It continues with conversations among people of diverse backgrounds, seeking to understand each other and treat each other with equality, decency, and dignity as human beings. It becomes reality when together we take our values to the ballot box and hold our leaders accountable to enact policies that ensure justice for all.
I invite and I welcome all Alabamians to join me in the task as an obligation to each other and to ourselves. Together, let's continue this work. And at the very least, let's each reflect on the words of President Kennedy so many years ago, "We are confronted primarily with a moral
issue. It is as old as the scriptures and is as clear as the American Constitution . . . I hope that every American, regardless of where he lives, will stop and examine his conscience about this and other related incidents."
Print this piece