Bringing broadband to rural Alabama
Thursday, Alabama Governor Kay Ivey (R) joined Congressman Robert Aderholt (R-Haleyville), Speaker of the House Mac McCutcheon (R-Monrovia), state Senator Clay Scofield (R-Guntersville), Assistant Secretary for Rural Development at the U.S. Department of Agriculture (USDA) Anne Hazlett, and members of the north Alabama telecommunications industry in a panel discussion at Guntersville State Park. The panel promoted the benefits of rural broadband and announce that Congressman Aderholt has secured $600 million for USDA to increase access to broadband in rural America.
Gov. Ivey said that, "High-speed, high-quality connectivity is essential to modern day life. It's a necessary component to education, commerce & quality healthcare." Ivey said that she was glad to join Robert Aderholt and Hazlett with USDA Rural Development Assistant Secretary Hazlett "to further broadband development efforts in rural areas, specifically in rural Alabama."
Gov. Ivey thanked Sen. Scofield and Speaker McCutcheon for passing legislation during the last legislative session to great a grant program to help broadband providers extend their services to rural Alabama.
Congressman Aderholt said that, "Securing $600 million for rural broadband wasn't the end of our mission, but just the beginning. Today, Anne Hazlett- Assistant Secretary for Rural Development at the U.S. Department of Agriculture and I talked about the next steps to bring broadband to all of Alabama. I was honored to have our state and local leaders Governor Kay Ivey, Speaker Mac McCutcheon, and State Senator Clay Scofield join me in this mission as well."
This is $600 million in additional funding that will enable us to connect rural America. This funding is significant because it represents new resources," Sec. Hazlett said. Hazlett said that the USDA is designing a pilot program to extend broadband infrastructure into the Alabama countryside.
Hazlett said that too many children are having to do their homework at McDonalds for the free WIFI or not doing it at all because they don't have access to high speed internet.
Sen. Scofield's legislation created a grant program that will help the state leverage those federal dollars, when USDA develops their program.
Rep. Aderholt said that one hundreds years ago businesses in rural America could not compete because they did not have electricity.  Today they can not compete without high speed internet. Aderholt compared extending broadband into the rural areas of the country to federal support for rural electrification and water systems.
Aderholt said that the Trump Administration understands and cares about rural America and is committed to extending broadband to the rural areas.
Huntsville area economic Developer Nicole Jones told the Alabama Political Reporter, "Access to broadband is a request that virtually every major corporation desires when locating within our state. Earlier in the year, Governor Kay Ivey signed the Alabama Broadband Accessibility Act, which authorized the creation of a broadband accessibility grant program. The bill, sponsored by Senator Clay Scofield and Representative Donnie Chesteen, also created the Alabama Broadband Accessibility Fund. This is a great start to achieving the goal of bringing accessibility to all areas of Alabama."
"The United Stated Department of Agriculture (USDA) is in the process of designing a pilot program to bring broadband infrastructure to rural areas within Alabama," Nicole Jones said. "Federal assistance for the infrastructure, combined with state assistance as well as private sector investments, is a team effort that helps projects come to fruition and ultimately enhances the quality of life for Alabamians."
Also on Thursday U.S. Secretary of Agriculture Sonny Perdue unveiled a new webpage featuring information about the importance of rural e-Connectivity and the ways that USDA is investing to help deploy high-speed broadband infrastructure in rural America.
"Rural high-speed broadband e-Connectivity is as important for economic development as rail, roads, bridges and airports – and as vital as the buildouts of rural telephone networks were decades ago," Perdue said. "USDA is committed to being a strong partner with rural leaders in deploying this essential infrastructure."
In April 2017, President Donald J. Trump (R) established the Interagency Task Force on Agriculture and Rural Prosperity to identify legislative, regulatory and policy changes that could promote agriculture and prosperity in rural America. In January, Sec. Perdue presented the Task Force's findings to President Trump, which included 31 recommendations to align the federal government with state, local and tribal governments to take advantage of opportunities that exist in rural America.
Expanding broadband in Alabama will involve a collaborative effort between the federal government, state government, and the telecommunications industry.
Print this piece
Alabama House Minority Leader Anthony Daniels endorses Mike Bloomberg for president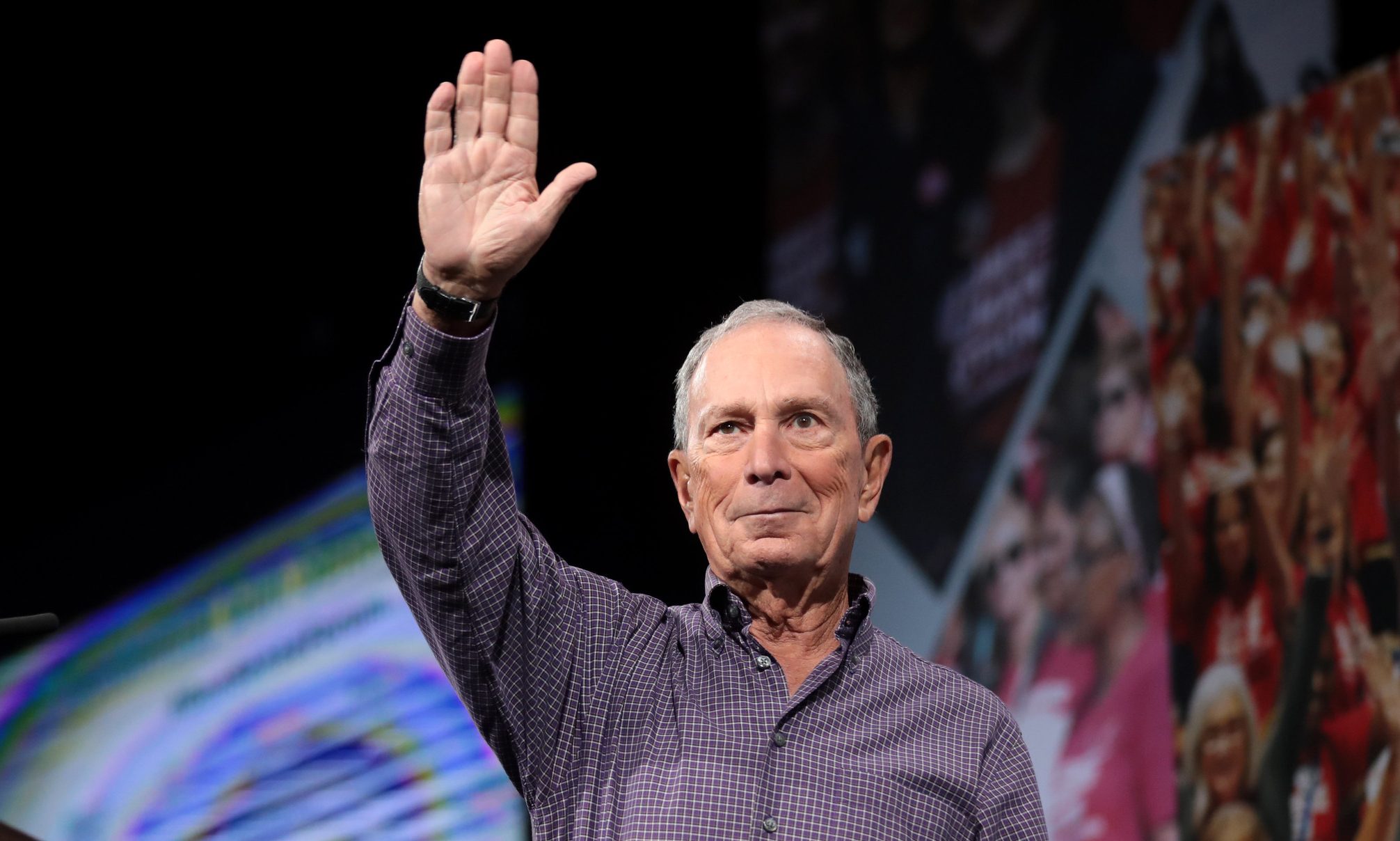 Alabama House Minority Leader Anthony Daniels announced his endorsement of Democratic presidential candidate Mike Bloomberg today, 4 days ahead of Alabama's primary election on Super Tuesday. Daniels joins State Senate Minority Leader Bobby Singleton and Black Caucus Chair Representative A.J. McCampbell in support of Mike. In his endorsement, Rep. Daniels cited Mike's work taking on tough fights on health care, public education, and supporting small businesses.
"We need a president who has a proven record of bringing people together to tackle the tough challenges we face in this country, and I can't think of anyone better to do that than Mike Bloomberg," said Rep. Daniels. "Not only is Mike the best positioned to take on Trump, but he has also proven he can deliver on his promises to make this country better for all. Alabamians should know that when I head to the polls this Tuesday, I'll be proudly casting my vote for Mike Bloomberg."
Rep. Anthony Daniels represents the 53rd District in the Alabama State House of Representatives, where, since 2017, he has served as minority leader. Rep. Daniels received his Bachelor's and Master's degree from Alabama A&M University. A former public school teacher and small business owner, Daniels is known for championing innovative education programs, like the Alabama School of Cyber Technology and Engineering, that prepare young people for promising careers, cultivate homegrown talent, and drive economic growth. Under his leadership, the House Democratic Caucus has made significant strides in addressing key issues like support for cradle-to-Pre-K programs, proven workforce development, and job readiness initiatives, and bringing broadband access to rural areas. They have also succeeded in preventing the passage of partisan legislation that hurts working families.
"Alabamians know how important this election is for the future of our country, and that's why they're supporting Mike Bloomberg, a doer and not a talker with a record of not shying away from tough fights," said Bradley Davidson, Mike Bloomberg 2020 Alabama State Advisor. "We're honored to have the support of Rep. Daniels, a respected leader in Alabama and beyond, and we look forward to working together with him to get Mike elected."
Mike Bloomberg will return to Alabama on Sunday, March 1 to participate in the 55th annual Selma bridge crossing to commemorate Bloody Sunday. Additionally, Bloomberg visited Montgomery earlier this month for an organizing event and to speak at the 60th annual Alabama Democratic Conference (ADC) Convention, the Alabama Democratic Party's largest Black caucus. He later received the endorsement of the group.
Print this piece