Group holds rally to urge Sen. Jones to vote no on Kavanaugh confirmation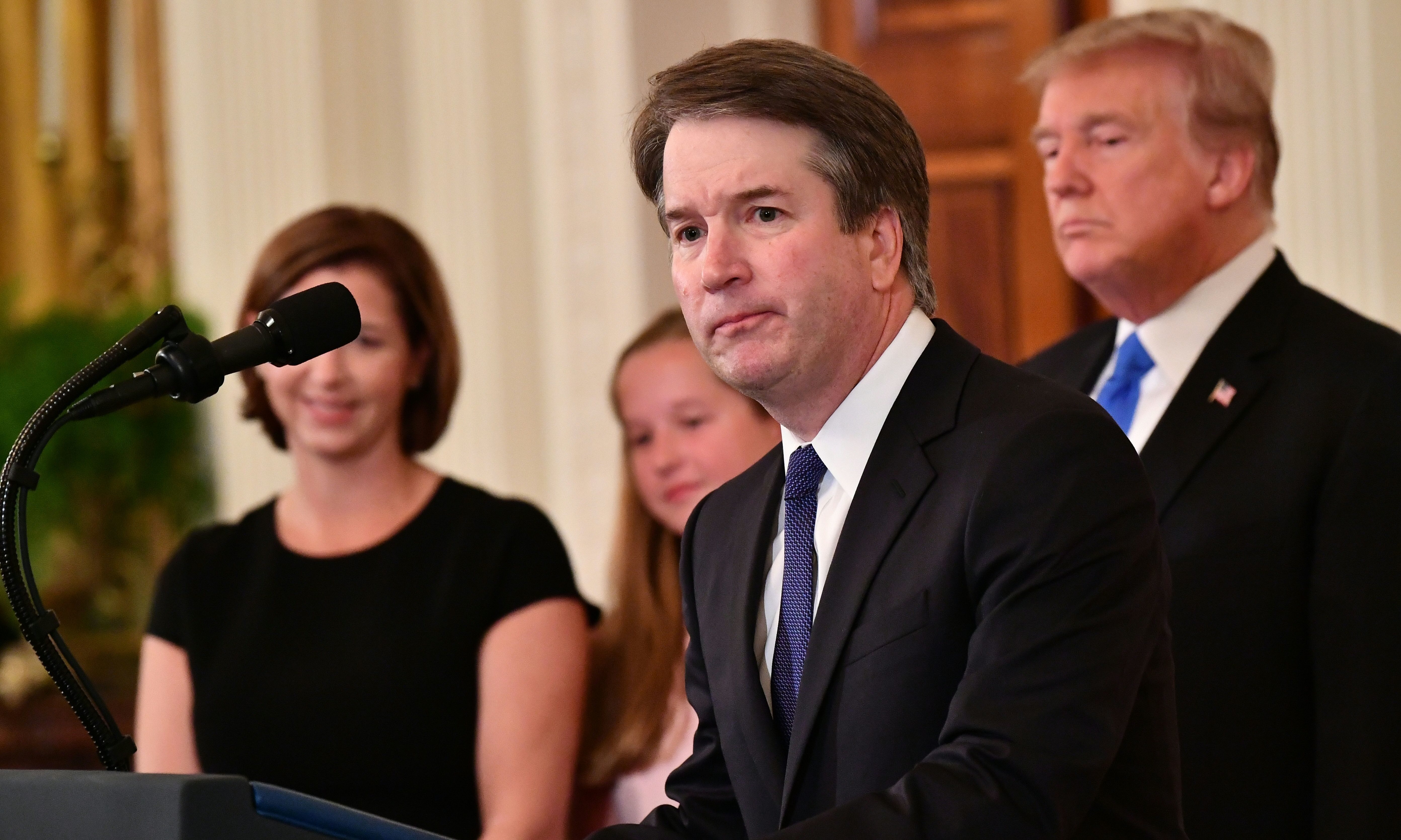 A rally was held Sunday at Birmingham's Railroad Park to urge U.S. Senator Doug Jones (D) to vote "No" on Judge Brett Kavanaugh's Supreme Court Confirmation.
An estimated 125 people gathered in Birmingham to show just how many Alabamians oppose Kavanaugh's confirmation. The group claims that Brett Kavanaugh is a threat to health care access, women's reproductive rights, voting rights, and LGBTQ+ rights.
Sunday's event coincided with hundreds of other Unite For Justice events across the country. Attendees made signs, heard from speakers like Planned Parenthood Southeast Alabama State Director Katie Glenn, Planned Parenthood Southeast Advocates CEO Staci Fox and Black Lives Matter Activist Martez Files. The attendees also enjoyed musical selections from DJ's Blk Alchemy and DJ Dolly.
Abortion advocates fear that Brett Kavanaugh, a Catholic, could possibly be the deciding vote that could overturn the highly controversial Roe versus Wade Supreme Court ruling that took away the rights of the state legislatures to ban the killing of preborn children.
Planned Parenthood is the largest abortion provider in the country and contributes large amounts of money to Democratic candidates for office.
Kavanaugh would be President Donald J. Trump's (R) second appointee to the U.S. Supreme Court.
Alabama's Senator Richard Shelby has expressed support for Kavanaugh; but Senator Jones has been noncommittal on whether or not he will support Kavanaugh. Jones has said that he is keeping an open mind on Kavanaugh and will meet with Kavanaugh after the hearings begin.
Polling indicates that Alabamians support Kavanaugh's confirmation.
U.S. Senator Chuck Grassley (R-Iowa) announced that the Senate Judiciary Committee will hold hearings on Kavanaugh's appointment beginning on Tuesday.
Senator Jones has asked for more time to review the documents.
Kavanaugh served twelve years on the federal bench, being appointed by President George W. Bush (R). Kavanaugh served in the Bush Administration. Before that, Kavanaugh worked for special prosecutor Ken Star and the Whitewater investigation which led to President Bill Clinton's (D) impeachment. Clinton was not found guilty by the Senate.
Democrats in the Senate have tried to obstruct President Trump's appointees to the court.  To this point sixty Trump appointees to Article III courts have been confirmed, including Supreme Court Neal Gorsuch.  81 Trump nominees are still awaiting confirmations to article III courts.
Voting rights activist calls for federal Department of Democracy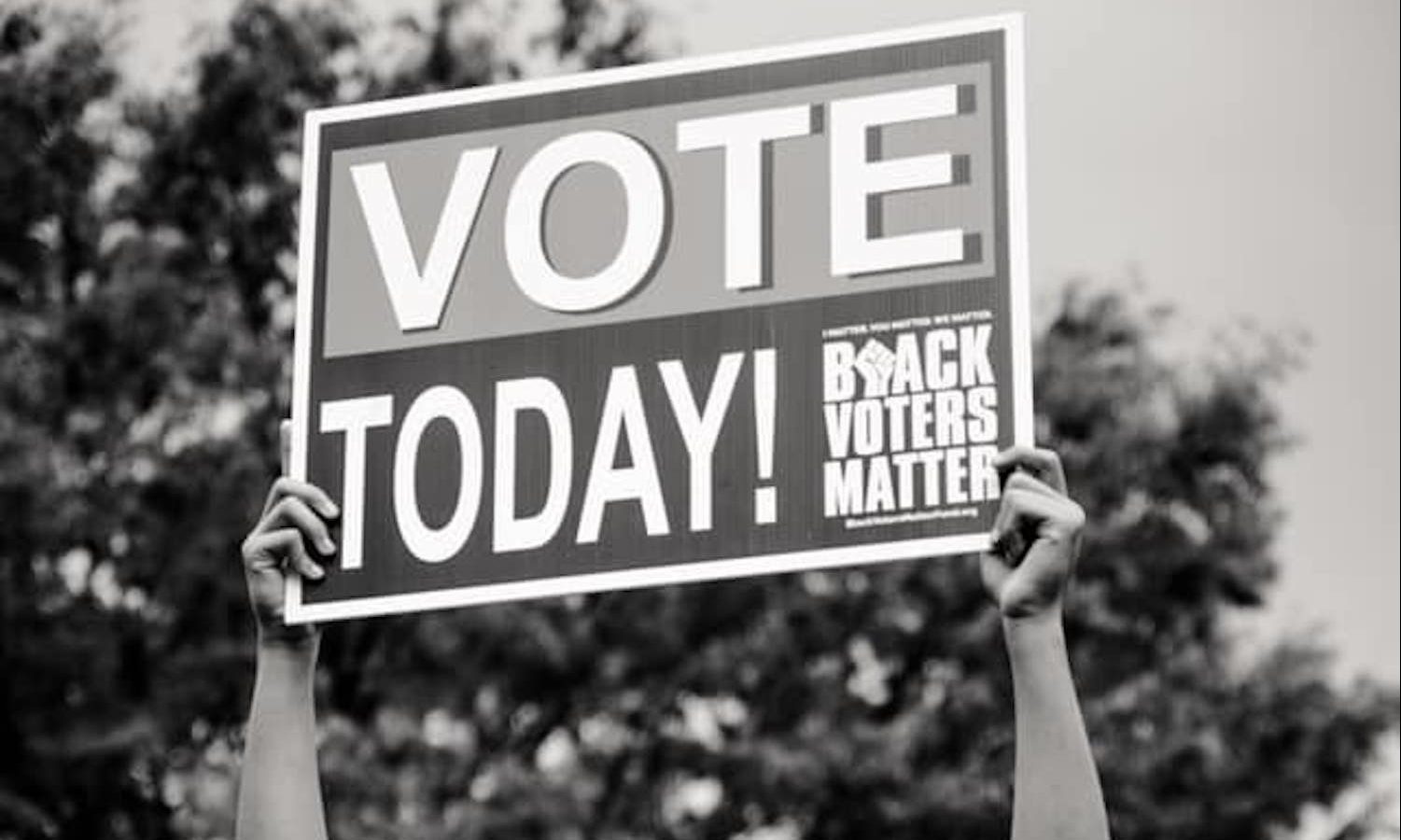 The co-founder of an organization that is working to mobilize Black voters in Alabama and elsewhere used the 55th anniversary of the Voting Rights Act on Thursday to call for a new federal agency to protect voting rights nationwide.
LaTosha Brown, a Selma native who co-founded Black Voters Matter, issued a statement saying that it is time to reimagine American democracy.
"The Voting Rights Act should be reinstated, but only as a temporary measure. I want and deserve better, as do more than 300 million of my fellow Americans," Brown said.
The U.S. Supreme Court invalidated a key provision of the law in a 5-4 ruling in 2013, eliminating federal oversight that required jurisdictions with a history of discrimination to get approval before they changed voting rules.
"To ensure that the Voter's Bill of Rights is enforced, we need a federal agency at the cabinet level, just like the Department of Defense," Brown said. "A Department of Democracy would actively look at the patchwork of election systems across the 50 states and territories. With federal oversight, our nation can finally fix the lack of state accountability that currently prevails for failure to ensure our democratic right to vote."
She cited excessively long lines, poll site closings and voter ID laws in the recent primaries in Wisconsin, Georgia, Kentucky and Texas as voter suppression techniques that disproportionately affect Black and other communities of color.
Brown said that the July 17 passing of Rep. John Lewis, who was nearly killed marching for voting rights in Selma in 1965, has amplified calls for the Voting Rights Act to be strengthened. That's the right direction, she said, but it isn't enough.
"History happens in cycles, and we are in a particularly intense one. We have been fighting for the soul of democracy, kicking and screaming and marching and protesting its erosion for decades," Brown said.