Brooks responds to negative attacks by opponent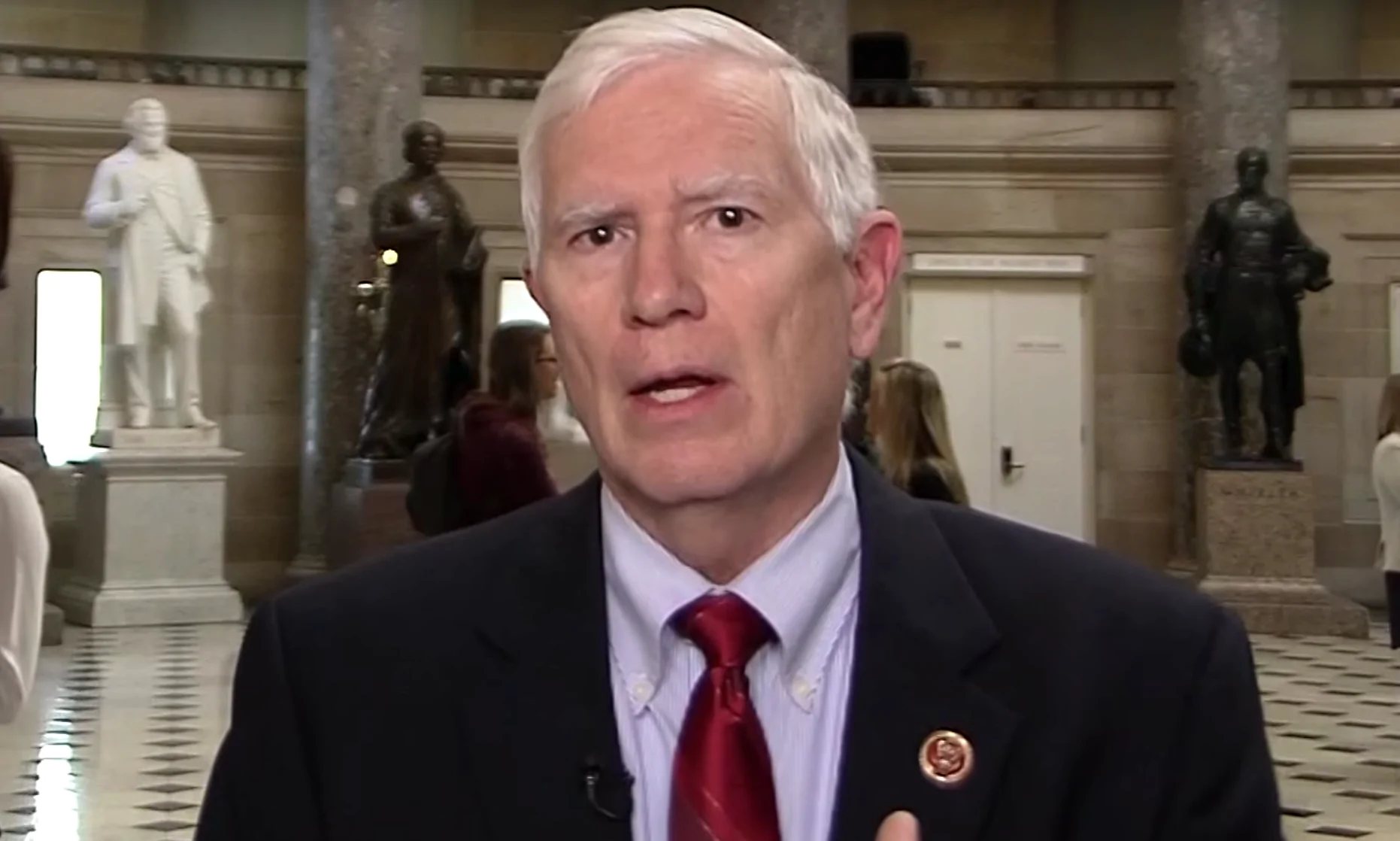 Congressman Mo Brooks, R-Huntsville, responded to negative ads by his Democratic general election opponent Peter Joffrion. Brooks said that Joffrion was too liberal for North Alabama.
"Socialist Peter Joffrion's struggling campaign has launched yet another false, negative attack, on Congressman Mo Brooks," Brooks wrote. "First, Socialist Joffrion unethically paid an AL.COM guest editorial writer $2,000 to draft and publish admittedly false attack editorials against Congressman Brooks. Second, Socialist Joffrion, without a shred of supporting evidence, publicly defamed Congressman Brooks by preposterously asserting that Congressman Brooks participated in a criminal scheme that Congressman Brooks had absolutely nothing to do with."
"Now, Socialist Peter Joffrion confirms that he is not only economically and ethically challenged, he is also geographically challenged," Brooks stated. "Socialist Joffrion falsely claims that Congressman Brooks, over the past decade, "has taken $1.4 million from DC insider PACs." Socialist Joffrion needs to look at a map. The Tennessee Valley is not Washington, D.C."
Rep. Brooks continued, "For the record, the following Tennessee Valley major job creators have all been major contributors to Congressman Mo Brooks' election efforts: Aerojet Rocketdyne, Alabama Farmer's Federation, BASF, Boeing, Calpine, Camber Corp., DynCorp International, General Atomics, General Dynamics, Harris Corporation, Dynetics, Hexcel (formerly Intergraph), Honeywell, Jacobs Engineering, Lockheed Martin, L3, Navistar, Northrup Grumman, Nucor Steel, Orbital, Parsons Corp., Polaris, Radiance Technologies, Raytheon, RockTenn, SAIC, Sierra Nevada, Torch Technologies, Toyota, United Technologies, Wyle, 3M, and many others."
"Congressman Brooks serves on the House Armed Services Committee and is a strong supporter of national defense," Brooks said. "Socialist Peter Joffrion recently complained that he opposed increased defense spending because it was supported by President Trump! It is no coincidence that, given a choice between Mo Brooks, a candidate with a strong record supporting America's national security, and Socialist Peter Joffrion, a candidate whose defense positions remind historians of Neville Chamberlain, the Tennessee Valley's space and defense job providers strongly support Congressman Mo Brooks for re-election by contributing to his campaigns."
Rep. Brooks added, "Other major national interest groups also are major supporters of Congressman Mo Brooks: National Rifle Association and Gun Owners of America (Mo Brooks supports the 2nd Amendment; Socialist Joffrion wants to undermine the 2nd Amendment and ban and seize the vast majority of guns lawfully owned by Americans); National Federation of Independent Business (Mo Brooks supports free enterprise and capitalism; Peter Joffrion supports evil and failed socialism); numerous physician groups (Mo Brooks opposes Government-Run Health Care; Socialist Joffrion supports Government-Run Health Care); and many others."
"In sum, Socialist Peter Joffrion's latest negative attack is nothing more than yet another deceptive effort to divert public attention from the real issues: America's booming economy, border security (Brooks supports, Joffrion opposes), tax cuts (Brooks supports, Joffrion opposes), Socialism versus Free Enterprise, and Joffrion's support for House Speaker Nancy Pelosi (or someone even more radical), with a resulting two years of impeachment hearings and gridlock," Brooks concluded. "Socialist Peter Joffrion is too liberal, too socialist and too extreme for the Tennessee Valley. But Socialist Joffrion is just right for the extreme elements of California, Boston, and liberal trial lawyers, which is why Socialist Joffrion receives so much support and money from them."
Mo Brooks is seeking his sixth term representing the Fifth Congressional District.
Brooks will face former Huntsville City Attorney Peter Joffrion in the general election on November 6, 2018.
Coalition of attorneys general file opposition to Alabama attempt to ban curbside voting
The AGs argue that Alabama's suggestion to the courts that curbside voting invites fraud is "unfounded."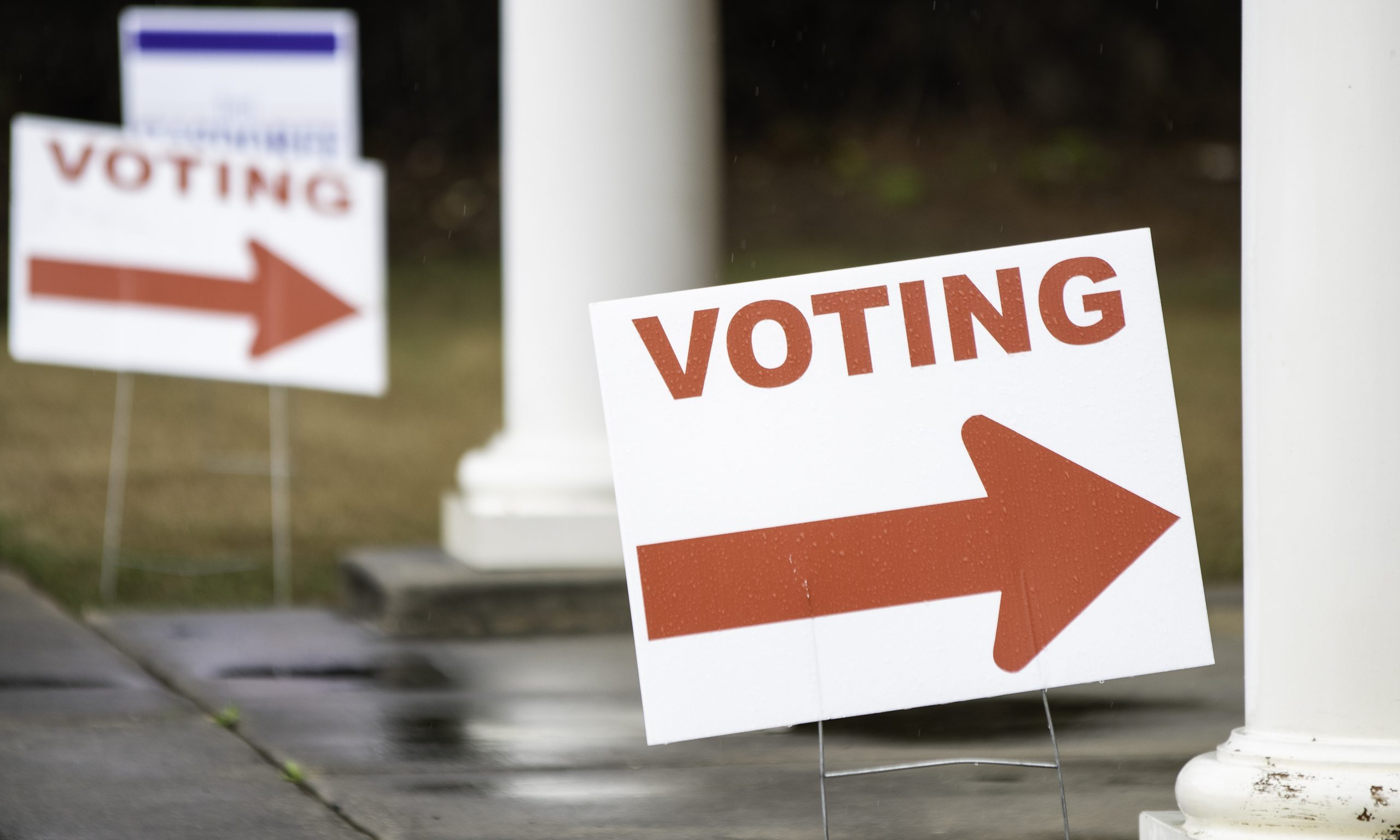 A coalition of 17 state attorneys general have filed an opposition to Alabama's attempt to get the U.S. Supreme Court to ban curbside voting. 
In a friend-of-the-court brief, led by District of Columbia Attorney General Karl Racine, the attorneys general argue to that curbside voting is safer for those at greatest risk from COVID-19, and that a ban on the practice would disproportionately impact the elderly, the disabled and Black Alabamians.
They also argue that Alabama's suggestion to the courts that curbside voting invites fraud is "unfounded." 
"The Presidential Advisory Commission on Election Integrity, established by President Trump following the 2016 election, 'uncovered no evidence to support claims of widespread voter fraud,'" the brief states, adding that there is no evidence that curbside voting in the many states that allow it invites fraud. 
"The practice is longstanding and widespread—as noted, more than half of states have historically offered curbside voting in some form," the brief continues. 
Alabama Attorney General Steve Marshall on Oct. 13 said the state will appeal to the U.S. Supreme Court a federal appeals court ruling allowing curbside voting in the Nov. 3 election. 
A panel of federal appeals court judges on Oct. 13 reversed parts of U.S. District Judge Abdul Kallon's Sept. 30 ordered ruling regarding absentee voting in the upcoming Nov. 3 elections, but the judges let the previous ruling allowing curbside voting to stand. 
The lawsuit, filed by the NAACP Legal Defense and Educational Fund, Southern Poverty Law Center, American Civil Liberties Union, ACLU of Alabama and Alabama Disabilities Advocacy Program, was brought on behalf of several Alabamians with underlying medical conditions. 
"Curbside voting is a longstanding, secure voting option that local jurisdictions have made available to protect the health of vulnerable voters, including elderly, disabled, and voters with underlying health issues," Racine said in a statement. "Curbside voting minimizes the risk to persons who are particularly susceptible to COVID-19, and local jurisdictions should be able to offer this common-sense accommodation to voters. State Attorneys General will keep fighting to ensure that voters can safely make their voices heard at the ballot box this November."
The brief filed by the coalition of state attorneys general comes as the number of COVID-19 hospitalizations across Alabama has been ticking upward.
Racine is joined in the brief by attorneys general from California, Connecticut, Delaware, Hawaii, Illinois, Maryland, Michigan, Minnesota, Nevada, New Mexico, New York, Oregon, Rhode Island, Vermont, Virginia and Washington.