According to Randy Blazak, former professor of sociology at Portland State University and an expert on hate crimes, a particular segment of white men feel under siege. "All these men are motivated by the desire to defend the myth of a country 'created by and for' white men like them, which they believe is fading into the rearview mirror of history."
But it's not just white supremacists, skinheads or nationalists that are claiming oppression, but an entire portion of America's white male society.
"For as long as America has been a country, the straight white American man has been king of the hill," noted Kirsten Weir, writing for the American Psychological Association. "But as society changes and culture evolves, the ground beneath that hill is growing shaky. Economically, physically and emotionally, many American men are fighting to maintain a foothold."
Some months ago, Food Network star Josh Denny caused a stir when he tweeted, "'Straight White Male' has become this century's N-Word. It's used to offend and diminish the recipient based on assumption and bias. No difference in the usage."
"Straight White Male" has become this century's N-Word. It's used to offend and diminish the recipient based on assumption and bias. No difference in the usage.

— Josh Denny (@JoshDenny) May 18, 2018
Arwa Mahdawi, a Guardian columnist and brand strategist based in New York, wrote in response, "Comparing the phrase 'straight white male' to the 'N-word,' which has been used to systematically subjugate people for centuries, is plainly ludicrous." However, she notes that Denny's comments are not an outlier among some segments of the white male population.
Much of this feeling of isolation and the perception that they are losing a seat at the table can be found in the changing nature of middle-wage employment.
"Fifty years ago, when General Motors was the nation's top employer, working-class men could have their masculinity confirmed by their work and unchallenged at home," Blazak points out.
In his studies, Blazak also points out that good-paying union-wage jobs were replaced with service sector employment, like at Walmart where 57 percent of the workforce is female, he explains. "Not only can you not find a rung up the American Dream with the average wage, but the HR department isn't going to let you sexually harass your female co-workers like you could back when America was 'great,'" writes Blazak.
On television and in movies, White males are often the butt of a joke and this, too, is seen as a sign of disrespect as conservative commentator William Bennett observed in a column in 2011. "From weakness to irresponsibility to immaturity, the modern idea of manhood is in doubt," writes Bennett. "A shift in cultural norms, a changing workforce and the rise of women have left many men in an identity crisis. It makes for good comedy, but bad families."
Blaming the presidency of Barack Obama is at the center of some arguments on why White males are feeling oppressed. "It has gotten to a point where virtually every action, law, and utterance out of our nation's first black president's mouth is intended to denigrate or damage the predominantly white middle class. Or haven't you noticed?" writes Wayne Allyn Root in his book, "Angry White Male: How the Donald Trump Phenomenon is Changing America— and What We Can All Do to Save the Middle Class."
Root is only one of a host of White male commentators who believe White male oppression first truly flourished under the nation's first Black President.
Root is not one to let Obama rest in retirement. He is also calling for impeachment post-presidency writing, "It's time to impeach former President Barack Obama. And, of course, prosecute him, too." Root believes that Obama hates President Trump because he questioned Obama's, "birth certificate, place of birth and college records."
"It wasn't Trump who did something wrong," writes Root. "I propose he was framed by Obama, Hillary and their minions in the D.C. Swamp (FBI, DOJ, CIA, and NSA)."
An obsession with Hillary Clinton, Obama and conspiracies, are part of the underpinning of the oppressed White male analysis, as Weir writes, "President Donald J. Trump's vow to 'make America great again' seemed to resonate with the nation's male voters: Exit polls showed the widest gender gap among voters since exit polling began in the 1970s, with men favoring Trump over Hillary Clinton by 12 percentage points and women favoring Clinton over Trump by the same margin—for a total gender gap of 24 percentage points."
According to an interview conducted by J. Oliver Conroy with noted sociologist, Michael Kimmel, the rise of Trump coincides with the angry White male voters' discontent, and in some cases, the accompanying violence.
"During the Obama years, various commentators made wild predictions about the death of the white male as a politically relevant demographic," writes Conroy. "Then came Trump, propelled to power by a wave of angry white men."
During the interview, Kimmel references James Gilligan's book, "Violence." "He argued that shame and humiliation underlie basically all violence," said Kimmel. "Because I feel small, I will make you feel smaller.'"
Kimmel refers to the anger as a result of "aggrieved entitlement." "If you feel entitled and you have not gotten what you expected, that is a recipe for humiliation," said Kimmel.
Professor Blazak continues, "This latest chapter of white male violence emerges while the percentage of manufacturing jobs continues to decline and wages remain stagnant," he writes. "Work no longer makes men manly, and the usual scapegoats are trotted out, including immigrants, affirmative action, and working women. Surprisingly, few have vented at a more reasonable target: robots."
Despite the fact that Whites accounted for 81 percent of the 115th U.S. Congress or that the current Alabama State Legislature is 75 percent White, a narrative of a fading White dynasty is pervasive on talk radio and in right-leaning media.
Kimmel, in his book "Angry White Men" asks, "What's the opposite of the straight white male? It's the black lesbian, right? Please name all the big corporations who have black lesbians as CEOs. Please tell me the countries that have black lesbians as heads of state or in any political position of power. As far as I can see straight white males still dominate the world. There are still more CEOs named 'John' than female CEOs."
Studies suggest that rather than addressing the White males' feelings of oppression, society tends to minimize it because men are still at the top of the food chain socially, politically and economically.
However, in Alabama and the nation as a whole, this phenomenon of the oppressed straight White male is manifesting itself in resentment and in some cases violence. Whether the mental anguish of these straight White men is based in fact, fiction or in the inevitability of a changing world, is an issue that may resolve itself peacefully or with a more dangerous outcome.
Print this piece
Sewell, Rogers vote for bipartisan bills to improve Paycheck Protection Program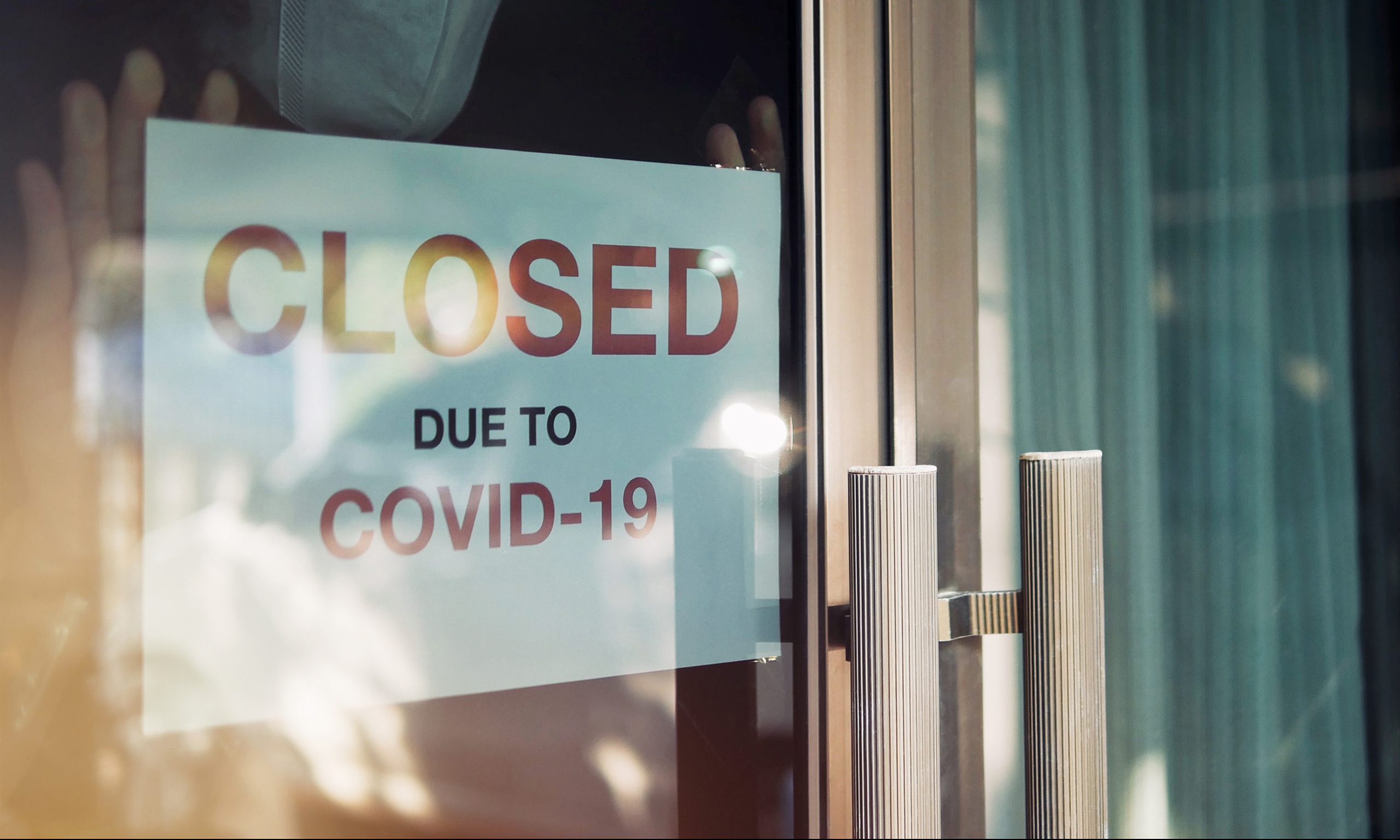 U.S. Reps. Terri Sewell, D-Selma, and Mike Rogers, R-Saks, voted in favor of a bipartisan bill aimed at improving the Paycheck Protection Program, dubbed the Payroll Protection Program Flexibility Act.
"The Paycheck Protection Program has been a lifeline for tens of thousands of Alabama businesses, but there are still too many small businesses that have been unable to access necessary resources because of the program's strict stipulations," Sewell said.
Sewell said many small businesses have not applied despite their urgent need because they do not believe they can meet current standards, and many are afraid to use the money because of the program's strict requirements.
"The bills the House passed today would both make the PPP program more flexible so it can reach more small businesses in need, and also increase the program's transparency to ensure funding is going to main street businesses that need support the most," Sewell said.
Rogers said he was pleased the act passed the House.
"The bill will add more flexibility to these loans to help small businesses even more," he said. "It will extend the loan forgiveness period, allow businesses that receive forgiveness to also receive payroll tax deferment and will allow businesses to spend different amounts on payroll costs and mortgage, rent, and other expenses. I hope these modifications will further help our small businesses that are the heartbeat of our local economies."
According to the U.S. Small Business Administration, more than 60,000 Paycheck Protection Program loans have been issued to small businesses in Alabama with each recipient receiving an average PPP loan of about $100,000.
According to Sewell's office, the new bill would provide needed flexibility to the Paycheck Protection Program — originally created by Congress in the CARES Act in April — in order to make this key program functional for the small businesses that need it the most.
Sewell's office provided a lengthy explanation of what the legislation does:
Under the current Paycheck Protection Program, the PPP loan converts to a grant as long as the small business uses the loan within eight weeks of the CARES Act enactment – that is, by June 30 – and uses at least 75 percent of the loan proceeds on payroll and the rest for such necessary expenses as rent, mortgage interest, and utilities. Many small businesses, particularly very small businesses, have reported that, with these restrictions, the loans do not meet their needs.
The bill makes the PPP program more flexible in the following key ways, in order to make it more accessible and usable for the vulnerable small businesses that need it the most:
Allowing loan forgiveness for expenses beyond the 8-week covered period to 24 weeks and extending the rehiring deadline. Back in March, the PPP program was established as an eight-week program, ending on June 30. However, it is clear that the economic effects of the pandemic will impact small businesses long past June 30. The current eight-week timeline does not work for local businesses that could only very recently have customers and those that are only allowed to open with very heavy restrictions. Small businesses need the flexibility to spread the loan proceeds over the full course of the crisis, until demand returns.
Increasing the current limitation on the use of loan proceeds for nonpayroll expenses from 25 percent to 40 percent. Currently, under regulations issued by the Trump Administration, the PPP loans require that no more than 25 percent of loan proceeds can be spent on non-payroll expenses such as rent, mortgage interest, and utilities. This limitation has prevented many small businesses, such as independent restaurants, from applying to the program because their rent is significantly more than 25 percent of their monthly expenses. The 40 percent limitation in this bill is much more realistic.
Extending the program from June 30 to December 31. By ensuring the PPP program will operate for 24 weeks, rather than only eight, this bill will ensure that many more truly small businesses will be able to take advantage of the program.
Extending loan terms from two years to five years. According to the American Hotel and Lodging Association, full recovery for that industry following both the September 11, 2001 terrorist attacks and the 2008 recession took more than two full years. This was also true for many other industries. If the past is any indication of the future, it will take many businesses more than two years to achieve sufficient revenues to pay back the loan.
Ensuring full access to payroll tax deferment for businesses that take PPP loans. The purpose of PPP and the payroll tax deferment was to provide businesses with liquidity to weather the crisis. Receiving both should not be considered double-dipping. Businesses need access to both sources of cash flow to survive.
The Payroll Protection Program Flexibility Act passed on a 417 to 1 vote. Alabama Congressmembers Bradley Byrne, Mo Brooks, Robert Aderholt, Martha Roby, and Gary Palmer also voted for the legislation. It now heads to the Senate for their consideration.
Rogers represents Alabama's 3rd Congressional District. Sewell represents Alabama's 7th Congressional District.
Print this piece