There is no such thing as a "simple lottery bill" in the state of Alabama.
You hear this phrase a lot from state lawmakers, as they field the inevitable questions about gambling that pop up prior to each legislative session or prior to elections in which one candidate — usually a Democrat — has proposed a lottery to raise state revenues.
And right on cue, with Walt Maddox running for governor and the state facing huge budget deficits in 2019, the lottery question has surfaced again.
And again, state lawmakers have proclaimed that the only thing that will pass in this state is a "simple lottery bill."
What they mean by that, of course, is they want to pass a bill that approves only a statewide lottery, with no provisions for legalizing other gambling, such as electronic bingo, video lottery terminals or table games. (Also, keep in mind that any legislation passed by lawmakers would have to go on a ballot and be approved by state voters, since the state's constitution outlaws gambling.)
The problem with that is it ignores the very complicated, very nuanced world of Native American gaming law.
To put it simply: Because Alabama has a federally recognized tribe, the Poarch Band of Creek Indians, that's already operating casinos, the implementation of a lottery would almost assure the Poarch Creeks the right to operate casinos with a higher class of casino games, and would likely lead to the tribe operating full-fledged casinos, complete with table games and real slot machines. 
While that would be great for the Poarch Creeks, it wouldn't be the best path for the state, at least from a revenue standpoint. Non-Indian casinos can be taxed at much higher rates and stand to bring the state much higher revenue numbers.
To understand why a "simple lottery bill" is a misnomer, you have to read about three dozen federal court and U.S. Supreme Court decisions, the Indian Gaming Regulatory Act (IGRA) and a number of news stories on the fights between states and tribes. It also wouldn't hurt to talk to a few attorneys, and read a few legal opinions, from people who have no dog in Alabama's fight.
Luckily for you, I've done all of that. And while I'm no attorney, and don't even play one on TV, I am pretty good at repeating stuff I've been told and acting like I know what I'm talking about.
So, here's the condensed version of all that.
IGRA breaks gambling into three categories: Class I, which is social games such as raffles and junk; Class II, which is bingo and lotto; and Class III, which is everything else, including table games, slot machines and — here's the biggie — lotteries.
Under IGRA, in order for a tribe to be able to offer any sort of Class II or Class III gaming, games that fall into those categories must be legal elsewhere in the state where the tribe's lands are located. (This is why the Poarch Creeks can offer electronic bingo, a Class II game, in Alabama — because bingo is legally played in Alabama elsewhere, and the federal government, unlike Alabama's courts, determined that the game can be played electronically.)
Also, IGRA requires that states and tribes enter into compacts before the tribes can offer the games that fall in Class III. That requirement provides some protections to states, ensuring that it can have some say-so over the more serious casino-style gaming.
But there's also a protection built in for tribes, and this is where the lottery component opens things up for the Poarch Creeks.
IGRA, enforced by the National Indian Gaming Commission and the Department of the Interior, requires states that offer Class III gaming to negotiate in good faith with tribes seeking a compact. Until a recent federal court ruling in Florida, tribes could compel states to negotiate through the use of the courts, but a sovereign immunity ruling in Florida's favor upended that avenue.
Instead, now, if a state refuses to negotiate with a tribe, the Secretary of the Interior can simply implement a gaming plan on his own for that tribe, legalizing Class III gaming with or without the state's consent.
So, what does all of that mean for Alabama?
It means that approving a lottery for the state opens up other possibilities for the Poarch Creeks, and could result in the state being either forced into a compact or forced to allow some form of Class III gaming.
I say "some form," because generally speaking, the NIGC will not allow the tribes to offer games that are not offered in the state. But as we've seen with the electronic bingo v. traditional bingo argument, there is some wiggle room in the definitions.
Most likely what we could bank on is this: If a lottery passes, the Poarch Creeks would then have the right to operate their own lottery. Just like with the liberal definitions of "bingo," the NIGC has also been flexible on lottery games, such as video lottery terminals (VLTs), allowing them in most cases. And the courts, with a few nuanced exceptions, have mostly backed the tribes in any disputes.
VLTs operate similar to slots and mimic the paper scratch-offs. They're faster than electronic bingo games, and due to their popularity in other states, the VLT games and machine offerings are much more advanced and nuanced.
That would, of course, automatically give the Poarch Creeks a leg up over non-Indian casinos. As if the tribe needs another one at this point.
But it would also severely limit the state's ability to earn revenue from both its lottery and the revenue available from gaming.
And it's why there is no such thing as a "simple lottery bill" in Alabama.
Print this piece
Opinion | The "mainstream media" has been right all along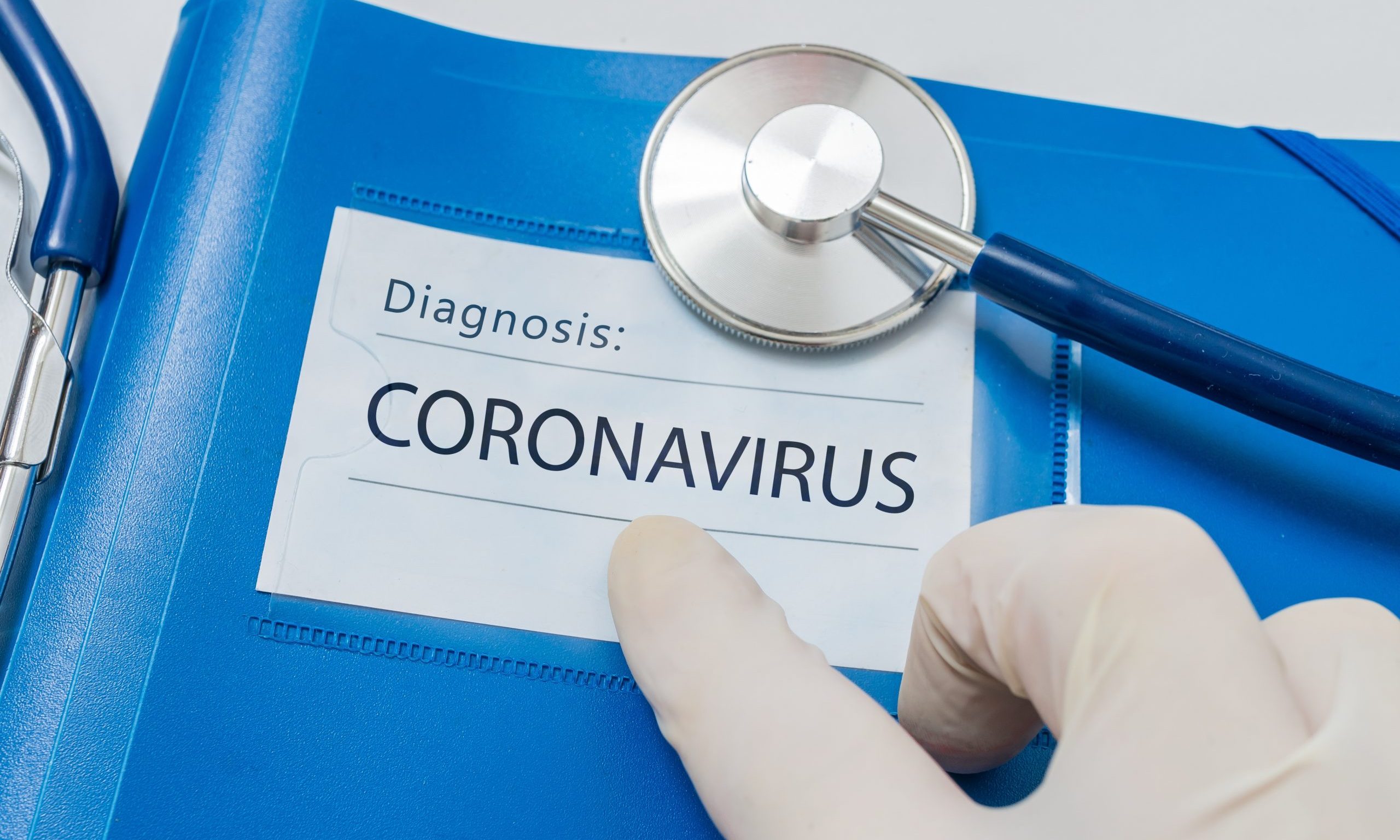 The mainstream media is just blowing this whole coronavirus thing out of proportion!
Have you heard that one? Possibly from a guy standing behind a podium that has the presidential seal attached to it? Or from one of your friends or family members? Or maybe you believe it yourself. 
It's all "the mainstream media," the story goes. 
They're the ones sensationalizing this virus that kills less people than car wrecks and seasonal flu. "The mainstream media" is whipping everyone into a frenzy, causing people to go buy up all the toilet paper and bottled water — all over a virus that has a 99-percent recovery rate. It's the mainstream media's fault that businesses are being closed and shelter-in-place orders are being needlessly issued by knee-jerk politicians. 
Pfft. Stupid mainstream media. 
Except, one small thing: "The mainstream media" — whatever faceless, unidentifiable group of journalists to which you have assigned that designation — have been right. 
The mainstream folks who work for your local newspapers and TV stations and online news outlets, and for the major national outlets, such as the New York Times, Washington Post and others, have provided the public with incredibly accurate information about this virus. 
I don't want to spend too much time singing our praises here, but APR is a perfect example of this. The collection of information compiled by our reporters has been better, more informative and far more accurate than even the information supplied by the Alabama Department of Public Health. I've heard personally from several lawmakers who check what they're being told by the governor's office and ADPH against what we're reporting. 
Other outlets in this state are doing similar work and providing their local communities with relevant, specific information and tells the story of this crisis in the places they live. 
The reason mainstream outlets have been so successful and accurate in telling this story is mostly because we've done nothing but quote and cite the comments and work of reputable, respected doctors and scientists. We have presented you with their projections, their analyses, their breakdowns and their advice. 
Back in early February, when President Pompous was telling everyone not to worry, that all is well and that soon we'd be "down to zero cases," the mainstream media, citing doctors and health experts, told you that was crazy talk and that a real crisis was approaching this country. That soon we should expect a new normal. 
I think we know who was right about that one.  
As President My Uncle Was A Super-Genius was telling you that one day this will just disappear, the mainstream media was telling you to wash your hands, stay inside and avoid crowds. Because doing so could prevent a scenario in which American hospitals were overrun with patients, depleting our limited supply of ventilators. (The first ventilator story I can find came way back in January.)
And it was the mainstream media that first told you to expect a death toll that reaches into the six figures, and possibly beyond. 
Of course, like all things, the reality of the crisis — and the facts and verifiable information — was lost in the political fight, and in the disinformation campaign required to prop up the dumbest presidential administration in history. 
Because the president took, per usual, such an anti-science, anti-facts position from the outset, any confirmation of the facts that were long ago predicted by the doctors and scientists, and adopted by the mainstream media and most progressive politicians, had to be debunked or reframed in a manner that undercut the severity of the virus or the potential for death. 
And so, on everyone's favorite phony news network, there came an endless stream of false equivalencies and partial information — all of which were adopted by most Republicans and spread throughout their social media worlds — to the point that those who live within the conservative news bubble have been left believing that the entire country has been shut down by a simple, flu-like virus that is less deadly than seasonal flu and could probably be treated with aquarium cleaner. 
And that the shutdown is being carried out, of course, to tear down the economy (that Obama built and Trump takes credit for) in the hopes of defeating an incumbent president (that had the worst approval ratings in history and trailed by double digits in the polls — including in swing states — to the presumptive Democratic nominee). 
It's so stupid it hurts. And that's actually true this time. 
The love that half of America has for being told what they want to hear instead of the actual news is now literally causing death and illness. And it's going to get worse. 
Even ol' President Open By Easter is now conceding that this virus will likely kill upwards of 100,000 Americans in the short term, and maybe many more. Somehow, in his mind, that is a victory for him. 
In reality, there are no victories. Not for the people of this country. Not for the mainstream media. And certainly not for the buffoons who have again discounted science and doctors to adopt and espouse a viewpoint built around political advantage and personal ignorance.  
In the coming months, as the reality of this unprecedented disaster unfolds, it should not be lost that so much of it could have been avoided if the American president had relied on facts and science and if many in the American public hadn't been so quick to choose political preference over hard news.
Print this piece