Zeigler says he will consider being a 'Champion of Strong Ethics Laws'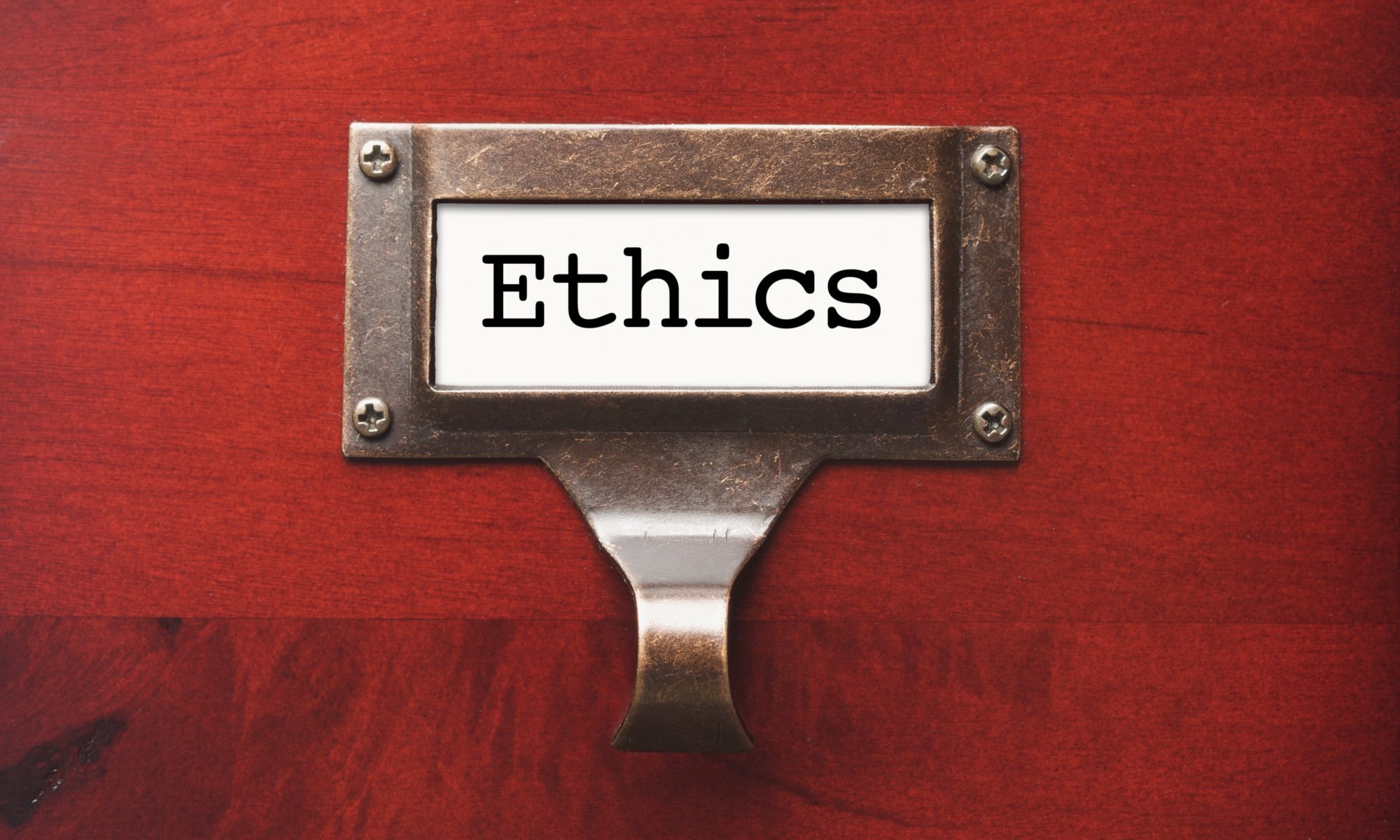 On Wednesday, Alabama Political Reporter editor Bill Britt called for an Alabama leader to step forward to be "a champion who will lead the battle to keep the state's ethics laws strong: a singular individual with the courage to do what others lack even the nerve to say."
State Auditor Jim Zeigler (R) announced that he has considered doing exactly that for some time and will look at it again since the Wednesday opinion piece.
Britt wrote the piece pointing out many problems of Alabama's ethics laws being weakened – and the continued possibility they will be further weakened. He called for an ethics law champion to step forward.
"The need for strong ethics laws is exactly a Jim Zeigler-type issue," Zeigler said.
Zeigler said that he filed the initial ethics complaint against then-governor Robert Bentley (R). After Zeigler pursued the investigation for a year, the Alabama Ethics Commission found probable cause that Bentley was in violation of ethics and campaign finance laws. Five days later, Bentley resigned his office and pleaded guilty to two misdemeanor criminal offenses.
Auditor Zeigler also filed the lawsuit challenging the $47 million unbid contract for STAARS software for the state accounting system. The result was that the state threw in the towel and canceled the remainder of the STAARS contract, but the Alabama State Supreme Court dismissed Zeigler's suit seeking recompense for state taxpayers. Zeigler has filed for a re-hearing, which is before the court now.
Zeigler said that he also uncovered the $1.8 million in BP funds which Bentley diverted to refurbish the "governor's mansion at the beach" after Bentley lost his own beach house in his divorce from his wife of 50 years.
The Bentley administration retaliated against the Auditor's office. Zeigler saw his budget cut by 28.5 percent in the last two Bentley budgets. Bentley's staff was cut by half. Despite the cuts, Zeigler says that he has remained current on all audits.
In 2016, Zeigler's wife, Jackie Zeigler (R), challenged and defeated a Bentley appointee to the State Board of Education (SBOE). She carried the seven counties of the first district by 62 percent to 38 percent despite a huge disadvantage in fund raising. She is now serving as the newest member of the SBOE.
In April, Zeigler's auditors were evicted from their long-time offices in the Alabama State House. Last month, Zeigler relocated them into vacant space of in the Alabama Ethics Commission.
In August, Zeigler was not invited by the powerful Business Council of Alabama to their annual Government Affairs Conference at the plush Grand Hotel. It was the fourth straight year he was the lone statewide elected official that was uninvited by BCA.
Zeigler says his hesitancy to lead the fight for ethics laws is "practical Alabama politics."
"Every time I take the lead on an issue, it makes it more difficult to sell the proposal to some of the Montgomery establishment," Zeigler said. "My taking the lead on a cause automatically triggers some opposition in Montgomery. We need someone to take the lead for strong ethics laws who is less of a fighter and more of a negotiator."
Zeigler suggested that retiring Senators Dick Brewbaker (R-Montgomery) or Rusty Glover (R-Semmes). Zeigler said that he has not spoken with either yet but plans to do so.
"We do need a champion for strong ethics laws, but it needs to be someone who can sell the ideas to legislators," Zeigler said.
A committee is currently studying rewriting Alabama's ethics legislation. Proponents argue that the current law has had unintended consequences and needs to be clarified. Critics suggest that legislators want to weaken the ethics laws so that more of them can profit from their elected positions.
Eight members of the Alabama House of Representatives have been indicted, pled guilty to violating state or federal law, or have been found guilty by a jury since 2012, including a former Speaker of the House and the House Majority Leader.
Alabama GOP chair: "We expect our elected officials to follow the law" after Dismukes arrest
"Will Dismukes matter: We expect our elected officials, regardless of Party, to follow the laws of our state and nation," Alabama GOP chair Terry Lathan said on Twitter.
Alabama Republican Party Chair Terry Lathan said Thursday that Alabamians expect their leaders to follow the law. Her comments came in response to news that an arrest warrant had been issued for State Rep. Will Dismukes, R-Prattville, on the charge of felony theft.
"Will Dismukes matter: We expect our elected officials, regardless of Party, to follow the laws of our state and nation," Lathan said on Twitter. "No one is immune to these standards. It is very disappointing to hear of these allegations. This is now a legal matter and it must run its course."
Will Dismukes matter:
We expect our elected officials, regardless of Party, to follow the laws of our state and nation. No one is immune to these standards. It is very disappointing to hear of these allegations.This is now a legal matter and it must run its course. #alpolitics

— Terry Lathan (@ChairmanLathan) August 6, 2020
Speaker of the House Mac McCutcheon, R-Monrovia, said Friday in a statement that Dismukes will get his day in court.
"As a former law enforcement officer, I have faith in the criminal justice process and trust that he will receive a full and fair hearing," McCutcheon said. "Both Democrats and Republicans have been accused of similar crimes in the past, and we cannot tolerate such behavior whether the lawmaker involved has a D or an R beside their name."
Dismukes has been charged by his former employer, a custom flooring company, of felony theft charges. Dismukes left that employer and started his own custom flooring company.
Dismukes, who is serving in his first term and is one of the youngest members of the Alabama Legislature, has been heavily criticized for his participation in a birthday party for Confederate Lt. General Nathan Bedford Forrest in Selma. Forrest was also the first grand wizard of the Ku Klux Klan.
The party in Selma occurred the same week that Congressman John Lewis's funeral events were happening in Selma. Dismukes resigned his position at Valley Baptist Church when the Southern Baptists threatened to disassociate the Prattville Church if they retained Dismukes. He has defiantly refused to step down from the Legislature, but if convicted of a felony, he would be automatically removed from office.
Both Democrats and Republicans have called for Dismukes to resign from the Alabama House of Representatives over his being the chaplain of the Prattville Sons of Confederate Veterans and his Facebook post lauding Forrest. The investigation into the theft predates the controversies surrounding Dismukes's glorification of the Confederacy and Forrest.
Republican State Sen. Clyde Chambliss, who also represents Prattville, has called on Dismukes to resign.
"Since first being elected in 1996, I've had a policy of not publicly criticizing other elected officials, but at this time I am making an exception since Rep. Dismukes is MY state representative. He does not represent my views or the views of the vast majority of people of District 88," Chambliss said. "The post is bad enough, the timing is even worse, but the real problem is that an elected official in 2020 would attend a celebration of the life of someone that led a group that terrorized and killed other human beings. He has had 24 hours to understand why people are so upset, but his interview on WSFA a few moments ago confirms that he is lacking in understanding and judgment — he should resign immediately."
Alabama Democratic Party Chairman State Rep. Chris England, D-Tuscaloosa, has repeatedly called for Dismukes to resign from the Alabama House of Representatives.
The Alabama Democratic Party recently said in a statement, "Will Dismukes is morally unfit for office. Republicans and Democrats statewide seem to agree. Unfortunately, despite the mounting calls for his immediate resignation, Will intends to stay in office and seek re-election without penalty from the Republican Party."
"While Alabama Republicans hope this will be a distant memory when Dismukes runs for re-election in 2022, we are not going to let him off the hook," the ADP wrote. "The Alabama Democratic Party is going to leverage every tool we have to send Will packing when he comes up for re-election in two years."
"In our darkest hours in life there is still light in Christ!" Dismukes wrote on social media Wednesday. "As the storm continues to blow with heavy force, there is yet a peace that this too shall pass. I guess sometimes we find out if we have built our house on sand or the solid rock of Christ. Psalm 23."
When Speaker of the House Mike Hubbard, R-Auburn, was indicted on 21 charges of felony ethics violations, he did not resign and actually remained speaker until a jury of his peers in Lee County convicted him on 12 counts.