Ivey Administration continues to fund Bentley's legal defense in new motion
Former Alabama Law Enforcement Agency Secretary Spencer Collier in August asked a Montgomery Circuit Court to compel disgraced former Gov. Robert Bentley to disclose his personal knowledge about donations made to the non-profit, ACEGOV.
Bentley's state-funded legal team replied to Collier's motion saying it is part of a, "new, unfounded conspiracy theory," in its Friday filing asking to court to deny Collier's request.
Known in political circles as the 'Girlfriend Fund," because it paid money to Bentley's alleged girlfriend, Rebekah Caldwell Mason, ACEGOV is a 501(c)(4) set-up in Feb. 2015, by Bentley's then-General Counsel Cooper Shattuck to promote Bentley's political agenda.
Gov. Kay Ivey's administration continues to pay tens of thousands in legal fees to protect Bentley in his lawsuit with Collier.
A team of lawyers from Maynard Cooper & Gale, led by Harvard educated attorney, John C. Neiman Jr., represent Bentley with the state footing the ever-growing legal bill.
Neiman, who was part of the legal team that worked to overturn portions of the Voting Rights Act in Shelby County V. Holder. Neiman is one of Bentley's staunch defenders telling those close to the case that he will spend every dollar in the state's legal fund before he sees Collier receive any payment for his wrongful termination.
It has also been reported that Neiman threatened to ruin Collier personally if he continued his lawsuit against Bentley. This type of hardball defense was not always Ivey's posture.
Over a year ago, when it became clear that Ivey would replace Bentley as governor, a member of Ivey's inner-circle approached Collier with a suggested promise of a resolution. However, since taking office, Ivey's administration has spent hundreds of thousands to defend Bentley.
The administration is not forthcoming with exact figures paid to Birmingham-based Maynard Cooper & Gale for Bentley's defense, and the money is difficult to track as some of the funds seem to be coded under unusual classifications. According to a former administration official, Ivey's team ignores or slow-walks "inconvenient" press requests hoping that a reporter will become distracted or move on to another job.
Why Ivey changed her position on a resolution with Collier is unknown, but those close to the lawsuit believe certain individuals and companies that supported ACEGOV don't want to suffer the humiliating blowback from their names being exposed by Collier's lawsuit.
Collier was fired from his position at ALEA after he refused to follow Bentley's order to lie to prosecutors in the Speaker of the House Mike Hubbard criminal case.
Neiman in his most recent filing implies that Bentley's order for Collier to lie to the prosecution was not improper. "It is undisputed that Collier ignored that [Bentley's] request and thereby injected the Governor's office into the Attorney General's prosecution of the Speaker of the House."
Neiman also claims, "Collier had conducted an inadequate investigation of the allegations Collier had proposed to discuss in his affidavit."
Collier's firing grew out of actions taken by Hubbard's attorney Lance Bell, who in January 2016, contacted ALEA to arrange for attorney and radio host Baron Coleman to issue a complaint accusing prosecutor Matt Hart of leaking grand jury information. Bell's actions are recounted in an affidavit by Hal Taylor, current ALEA Secretary.
Lee County Circuit Court Judge Jacob Walker III, who presided over Hubbard's trial, and the Alabama Court of Criminal Appeals have both rejected Neiman's argument.
Not only does Collier's lawsuit raise questions about the state's choice of representation; it also unearths a long suspected question as to why Gov. Ivey would go to such great lengths to protect Bentley.
Collier is asking the court to compel Bentley to identify donors he solicited to fund ACEGOV or those who contributed to the fund of which he has personal knowledge. It is widely suspected that a who's who of business owners and corporate entities funded the non-profit to curry favor with Mason, who was Bentley's close advisor.
Suggested payoffs to news outlets and radio talk show hosts for favorable coverage of the Bentley administration is also believed to have been part of ACEGOV's secret mission.
According to Bentley's state-funded legal team, "Collier's motion makes baseless assertions that are not supported by the evidence."
Perhaps the bigger question being asked in Montgomery is why is the Ivey administration so doggedly defending Bentley instead of putting the matter to rest?
Print this piece
Tuscaloosa mayor: "We have entered into a danger zone" as hospitalizations rise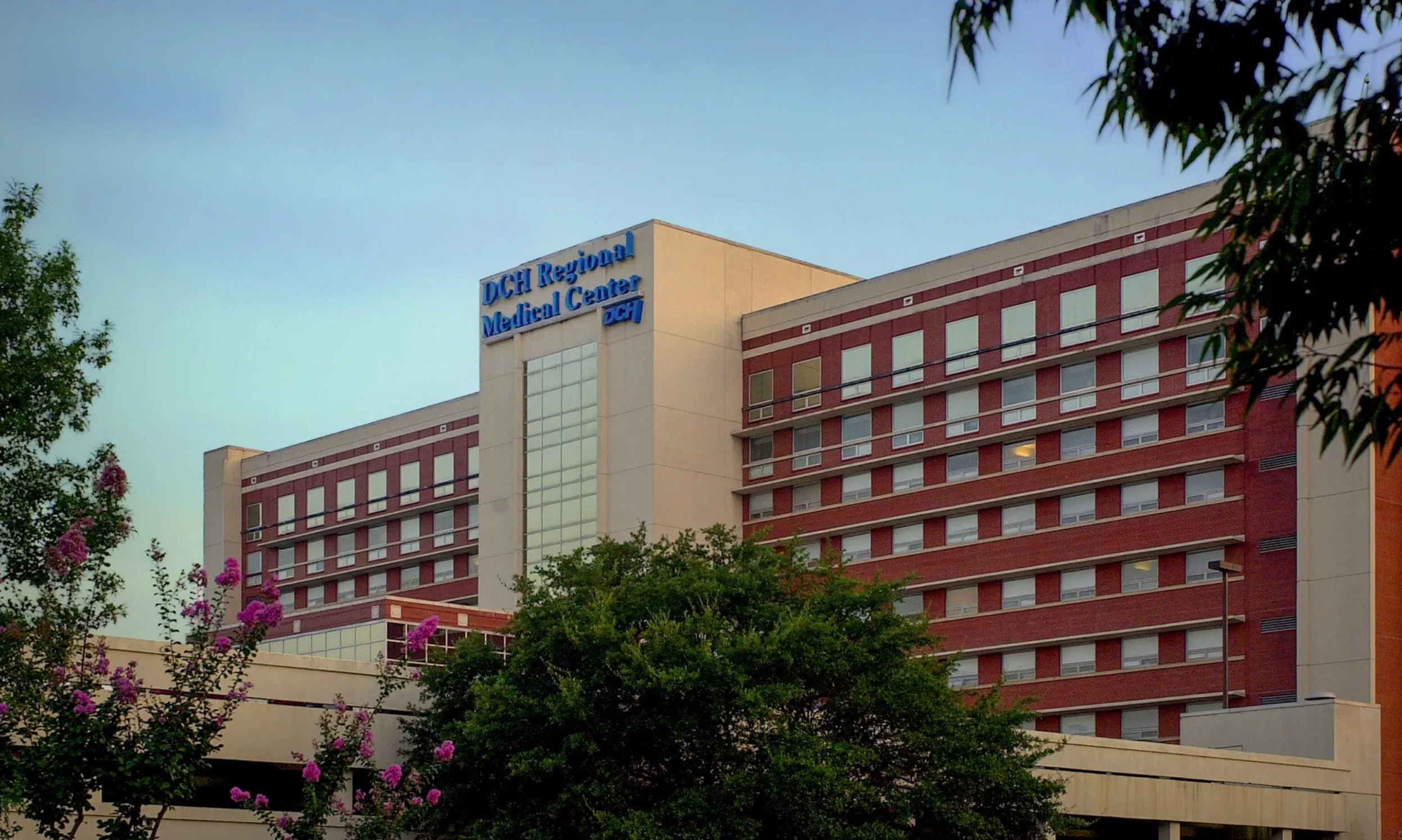 While Montgomery County and the River Region of Central Alabama remain the top area of concern for state officials responding to COVID-19, Tuscaloosa County is showing signs of a worsening outbreak as cases and hospitalizations spike.
"We have entered into a danger zone," said Tuscaloosa Mayor Walt Maddox in an interview. "And if we continue to see trends of doubling hospitalizations over the next week, then we probably enter into an area where Montgomery is currently at. The good news is that we're handling this. The bad news will be if the trend continues to rise."
Over the past thirteen days, the number of COVID-19 cases in Tuscaloosa County has more than doubled from 345 on May 17 to 699 as of Friday evening. During the early months of the pandemic, Tuscaloosa saw relatively stable case increases, a trend that broke about two weeks ago. According to The New York Times's analysis of COVID-19 data, Tuscaloosa has one of the fastest-growing outbreaks in the country.
Testing has also increased in Tuscaloosa County, but the percent of tests that are positive in the county over the last seven days, on average, is about 10 percent, up from as low as 2 percent in early May.
Many of the new cases in Tuscaloosa have been connected through contact tracing to institutional settings, Maddox said, including nursing homes, the metro jail and the state's Mary Starke Harper Geriatric Psychiatric Center, where at least two patients have died.
"Those are the main drivers in what we're seeing," Maddox said.
But contact tracing has also found that, in at least one case, the virus entered a facility through an asymptomatic carrier, showing that community transmission of the virus is ongoing, in many cases unnoticed, and is affecting more vulnerable populations like those in long-term care facilities and jails.
"That to me is kind of getting into what the public needs to know," Maddox said. "We have to continue to apply common sense. That means wearing a mask when going out in public, practicing social distancing and assuming that everyone that you come in contact with is a potential carrier."
State Health Officer Scott Harris echoed that plea Thursday.
"Some of those are outbreaks," Harris said of counties with rising cases. "And yet again, those are still attributable to community spread. The people in the nursing home didn't go out in the community and catch it. Someone brought it into them, presumably, and so there has to be transmission going on in the community for that to happen. We need to find a way to get people to take seriously these social-distancing guidelines."
But hospitalizations — a more precise, though delayed, indicator — show an even more worrisome trend.
At DCH Health, the main hospital system in Tuscaloosa County, the number of COVID-19 positive inpatients more than doubled in a week's time from 36 on May 22 to 83 as of Friday afternoon.
"In Tuscaloosa, we took early action, and it's given us the ability to deal with the higher number of coronavirus cases and hospitalizations," Maddox said. "At this point, we are at the ability to manage what we're facing."
As of Friday, 74 of DCH Health's ICUs are in use — including both COVID and non-COVID patients — which would exceed the hospital system's typical ICU bed capacity had it not expanded its capacity.
Hospital officials, including those in Tuscaloosa and Montgomery, have been clear to say that they are still able to treat additional patients, though the hospitals are under strain.
Twenty-two of the patients in ICUs are COVID-19 patients, according to the hospital system. Twelve of the patients who have tested positive for COVID-19 are on ventilators. But there remain 52 others who are hospitalized pending tests for COVID-19. Eleven of those are in ICUs, the hospital reported Friday afternoon.
In total, DCH Health System has 90 ICU beds available, after adding ICU bed capacity by retrofitting hospital rooms. Normally there are only 72 ICU rooms between DCH's main hospital in Tuscaloosa and its smaller hospital in neighboring Northport. Eighteen hospital rooms were adapted for ICU use to increase capacity.
The number of COVID-positive patients in ICUs has also doubled from May 22. There are also more patients pending test results in ICUs in Tuscaloosa than on May 22.
Like many hospital systems in Alabama, DCH also serves surrounding counties without adequate health care infrastructure. Neighboring Greene and Hale counties — part of Alabama's Black Belt region — have among the highest per capita case rates in Alabama at 1,147 cases per 100,000 people and 1,051 cases per 100,000 people, respectively.
Though the situation in Tuscaloosa County is not as immediately dire as in Montgomery, Maddox said he is concerned that Tuscaloosa could soon be in a situation similar to Montgomery and the River Region, where hospitals temporarily ran out of formal ICU beds.
As of Friday, Montgomery Mayor Steven Reed said about 4 percent of area hospitals' ICU beds were available.
"I want to make sure I emphasize to you, while we do have a shortage of beds and we are reaching a dangerous capacity load in ICUs, there is room to treat people who are sick," Reed said.
Meanwhile, case counts in Montgomery continue to rise.
"Unfortunately our numbers have not plateaued, but are significantly increasing," Reed said, adding that "more testing does not mean that we should see patients in worse conditions with fewer ICU beds."
Maddox urged all residents to abide by social-distancing recommendations and wear masks.
"The stage that we're entering into now," Maddox said, "it's going to be more on the individual than ever before. By doing the smart things, they can protect themselves, they can protect their family members, they can protect their community, they can save jobs, and they can help us get out of this sooner rather than later. And that would be my message to everyone. Let's continue to do the smart things. If we do that, we will reclaim our lives."
Print this piece