Palmer bill would rescind $1.6 billion of inactive funds
Thursday, Congressman Gary Palmer (R-Hoover) introducing a new bill that would rescind the $1.6 billion in unobligated balances remaining in the United States Enrichment Corporation (USEC) Fund.
"The government is borrowing millions of dollars every day while we have $1.6 billion sitting in an account that cannot be used," Palmer said. "Since 2015, the Government Accountability Office and officials within USEC have advocated for the rescission of this money. Now is the time for Congress to act."
The USEC began under the Energy Policy Act of 1992 to provide uranium enrichment services for the government and utilities. USEC was eventually privatized, eliminating the need for government funding, but a balance of $1.6 billion now remains.
President Donald J. Trump (R) had suggested a more ambitious rescissions package; but Congress has yet to act on the President's proposals.
The budget deficit has grown to $790 billion and the national debt has soared to $21,471 billion despite a booming economy. Due in large part to massive increases in military spending, the passage of the Tax Cuts and Jobs Act, and Congress's unwillingness to make substantial cuts to either entitlements or to discretionary spending.
On Thursday, August 30 President Trump sent a letter to the Speaker of the House and the Senate Majority Leader announced that due to the fiscal situation there will be no pay raises for federal employees in 2019.
The President wrote:
"Under current law, locality pay increases averaging 25.70 percent, costing $25 billion, would go into effect in January 2019, in addition to a 2.1 percent across-the-board increase for the base General Schedule. We must maintain efforts to put our Nation on a fiscally sustainable course, and Federal agency budgets cannot sustain such increases. Accordingly, I have determined that it is appropriate to exercise my authority to set alternative across-the-board and locality pay adjustments for 2019 pursuant to 5 U.S.C. 5303(b) and 5304a. Specifically, I have determined that for 2019, both across‑the‑board pay increases and locality pay increases will be set at zero. These alternative pay plan decisions will not materially affect our ability to attract and retain a well‑qualified Federal workforce. As noted in my Budget for Fiscal Year 2019, the cost of employing the Federal workforce is significant. In light of our Nation's fiscal situation, Federal employee pay must be performance-based, and aligned strategically toward recruiting, retaining, and rewarding high-performing Federal employees and those with critical skill sets. Across-the-board pay increases and locality pay increases, in particular, have long-term fixed costs, yet fail to address existing pay disparities or target mission critical recruitment and retention goals."
Congressman Gary Palmer represents Alabama's Sixth Congressional District.
Palmer faces Danner Kline (D) in the November 6 general election.
Slow absentee voting in Tuscaloosa sparks outrage, possible legal action
Among the issues were incredibly long lines that left some voters waiting more than five hours and an inefficient process that managed to take in fewer than 100 absentee ballots in six hours.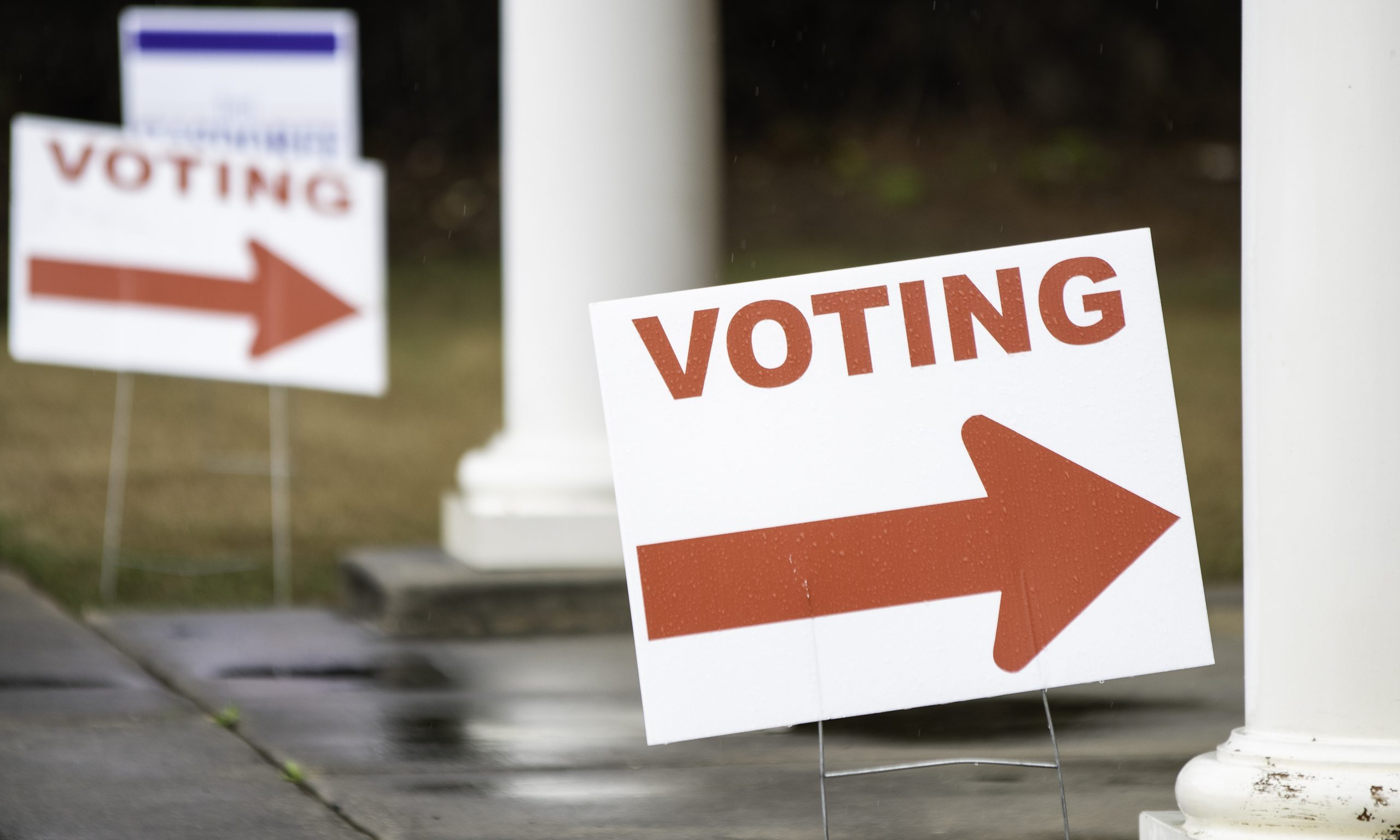 Long lines and slow absentee ballot processing in Tuscaloosa County have left voters outraged and incumbent Sen. Doug Jones's campaign threatening legal action. 
On Wednesday, Jones's campaign attorney, Adam Plant, sent a letter to Tuscaloosa County Circuit Clerk Magaria Bobo, outlining a number of issues with ongoing absentee voting and promising to take legal action if Bobo doesn't improve the process on the final day, Friday. Among the issues documented by Plant were incredibly long lines that left some voters waiting more than five hours and an inefficient process that managed to take in fewer than 100 absentee ballots in six hours. 
Additionally, Plant noted that Bobo has hired her family members to help process absentee ballots and at least one family member had made disparaging remarks on social media about voters. 
"You and those acting on your behalf are suppressing the vote of qualified Alabama voters," Plant wrote in the letter. "If you are unable or unwilling to execute your duties competently, and allow Tuscaloosa voters to exercise their voting rights without undue burdens, we will take further action."
In an interview with the Montgomery Advertiser on Wednesday, Bobo noted that her office had received more than 13,000 requests for absentee ballots — a remarkable uptick from the 3,000 or so her office usually receives — and there had been problems in managing that number of ballots while also adhering to social distancing guidelines within the office. 
However, as Plant's letter notes, the massive increase in absentee ballots for this election shouldn't have been a surprise. Also, Secretary of State John Merrill had made additional funds available to absentee managers to facilitate hiring extra staff, purchasing additional computers and staying open for longer hours to accommodate the anticipated increase. 
In a press release on Wednesday, the Alabama Democratic Party criticized Bobo and her family members, and the release included screenshots of Facebook posts from Bobo's daughter lashing out at voters who complained about the long wait times. 
"No voter should have to wait in line for hours to exercise their rights," said ADP executive director Wade Perry. "We should leverage every tool we have to make voting easier, not harder. Also, it should go without saying that election workers should not insult the very people they are employed to serve. If Ms. Bobo is incapable of processing voters quickly, someone else needs to do the job."