Rogers predicts Republicans will hold the House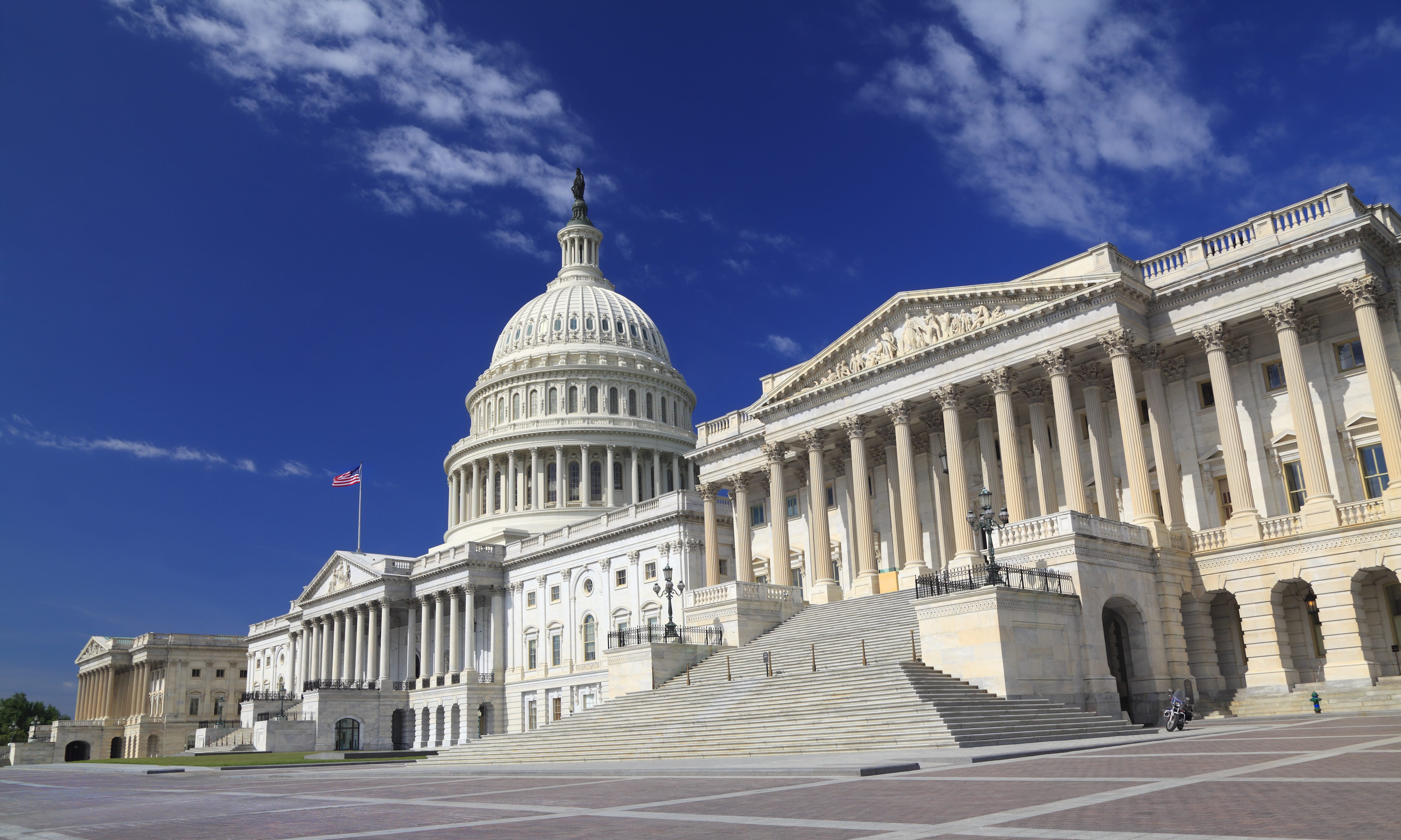 Saturday, Congressman Mike Rogers (R-Saks) spoke to the influential Mid-Alabama Republican Club (MARC) about the upcoming congressional elections. Rogers predicted that while Republicans would lose some House seats they would hold on to the U.S. House of Representatives and pick up a couple of seats in the U.S. Senate.
Many polls have suggested that a "blue wave" will sweep across the country and the Democrats will take control of the House.
"We are going to keep the United States House of Representatives," Rogers told the group.
In 2016 the pollsters all said that Hillary Clinton was going to win the presidency. "She stopped campaigning in the last couple of weeks, even she believed that crap," Congressman Rogers said. "Donald Trump kept on campaigning." Those polls were "fake news." "I am convinced that the same thing is happening right now."
"If you look at race be race I don't see how they get to the majority," Rogers said. "Look at what races they are playing in," referring to Democratic Congressional Campaign Committee money. "The Democrats are spending their money in the toss up category or the lean Democrats seats. What they are having to do is defend." To win control they need to be spending money in the leans Republican seats to take away some seats from us. They aren't doing that.
In Miami a district that is 75 percent Hispanic, the Democrats nominated Donna Shalala. She is 76 years old and does not speak Spanish, Roger said. Our candidate, Maria Elvira Salazar is a longtime television anchor on the local Spanish TV station. We will win that seat.
In Northern Virginia, our candidate Barbara Comstock is up double digits, Rogers said. She told us don't send me any money. I have got this.
"We are not going to lose the majority," Rogers predicted. "But we are going to lose some seats (in the House). We have got four seats in New Jersey. Three of those are completely lost. New Jersey is a toxic situation. Kevin Yoder in Kansas is going to be tough. We are going to lose seats in California. I think we are going to lose down to just a ten or twelve seat majority."
Rogers said that his own opponent is, "A former Miss America as I call her: Miss New York. She was Miss Brooklyn, then Miss New York City she lived out in California for a a few years and came back a few months ago. Now she is running for Congress."
When asked if he was concerned about former Barack H. Obama (D) campaigning for Democrats, Rep. Rogers said. "I want him out on the campaign trail," that will remind voters what we voted against.
"Last week, (Congressman) Eric Swalwell came in and campaigned with my opponent," Rogers said. "Please come out. I wish he would campaign in every county." That will show everyone how left my opponent is.
The Mid-Alabama Republican Club meets every second Saturday in the Vestavia Hills Public Library on U.S. Highway 31. Former state Representative Paul DeMarco (R-Homewood) is the current MARC President.
Congressman Mike Rogers is seeking a ninth term in the United States Congress.
He faces 2013 Miss America Mallory Hagan in the November 6 general election.
Voting rights activist calls for federal Department of Democracy
LaTosha Brown, a Selma native who co-founded Black Voters Matter, issued a statement saying that it is time to reimagine American democracy.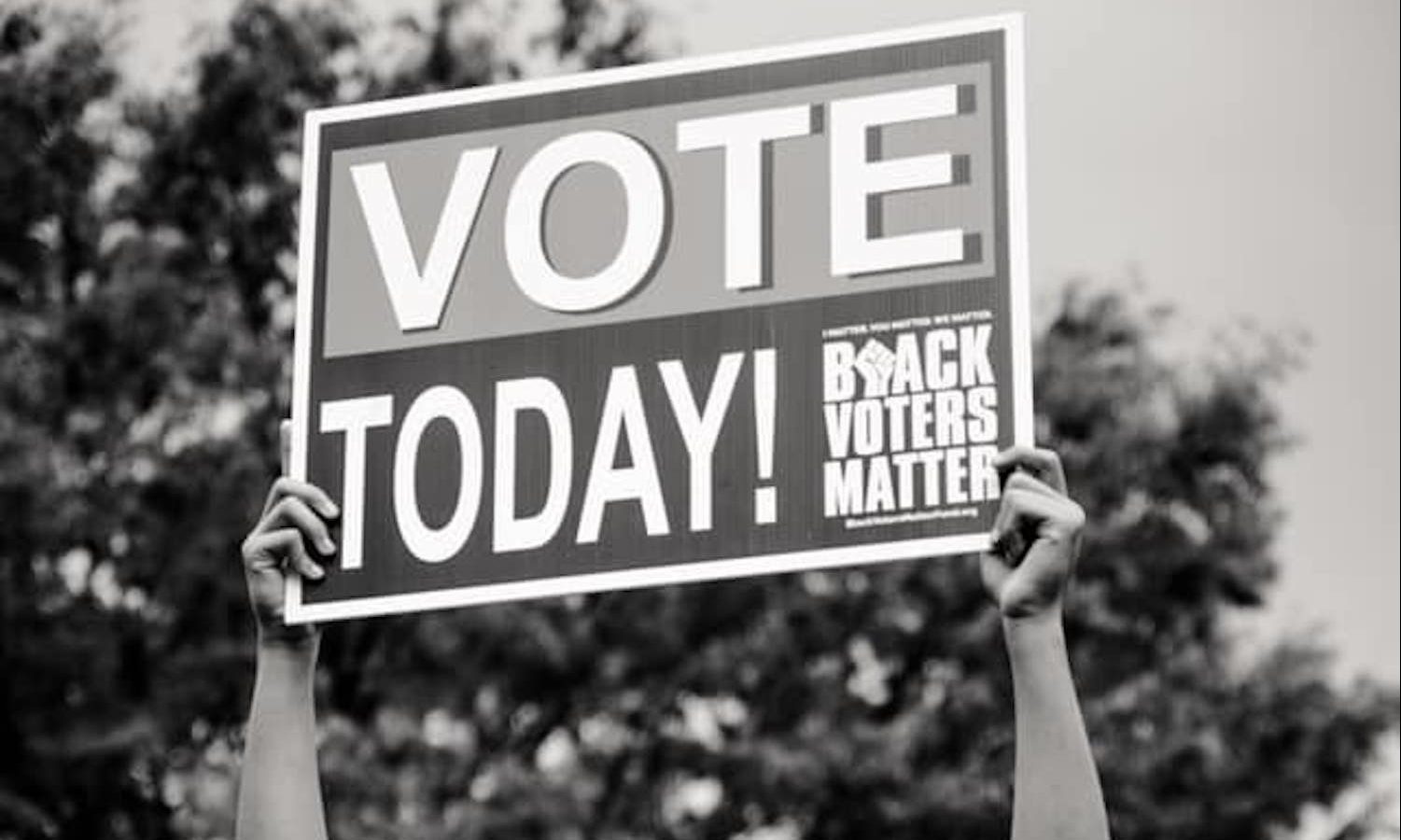 The co-founder of an organization that is working to mobilize Black voters in Alabama and elsewhere used the 55th anniversary of the Voting Rights Act on Thursday to call for a new federal agency to protect voting rights nationwide.
LaTosha Brown, a Selma native who co-founded Black Voters Matter, issued a statement saying that it is time to reimagine American democracy.
"The Voting Rights Act should be reinstated, but only as a temporary measure. I want and deserve better, as do more than 300 million of my fellow Americans," Brown said.
The U.S. Supreme Court invalidated a key provision of the law in a 5-4 ruling in 2013, eliminating federal oversight that required jurisdictions with a history of discrimination to get approval before they changed voting rules.
"To ensure that the Voter's Bill of Rights is enforced, we need a federal agency at the cabinet level, just like the Department of Defense," Brown said. "A Department of Democracy would actively look at the patchwork of election systems across the 50 states and territories. With federal oversight, our nation can finally fix the lack of state accountability that currently prevails for failure to ensure our democratic right to vote."
She cited excessively long lines, poll site closings and voter ID laws in the recent primaries in Wisconsin, Georgia, Kentucky and Texas as voter suppression techniques that disproportionately affect Black and other communities of color.
Brown said that the July 17 passing of Rep. John Lewis, who was nearly killed marching for voting rights in Selma in 1965, has amplified calls for the Voting Rights Act to be strengthened. That's the right direction, she said, but it isn't enough.
"History happens in cycles, and we are in a particularly intense one. We have been fighting for the soul of democracy, kicking and screaming and marching and protesting its erosion for decades," Brown said.