Rogers predicts Republicans will hold the House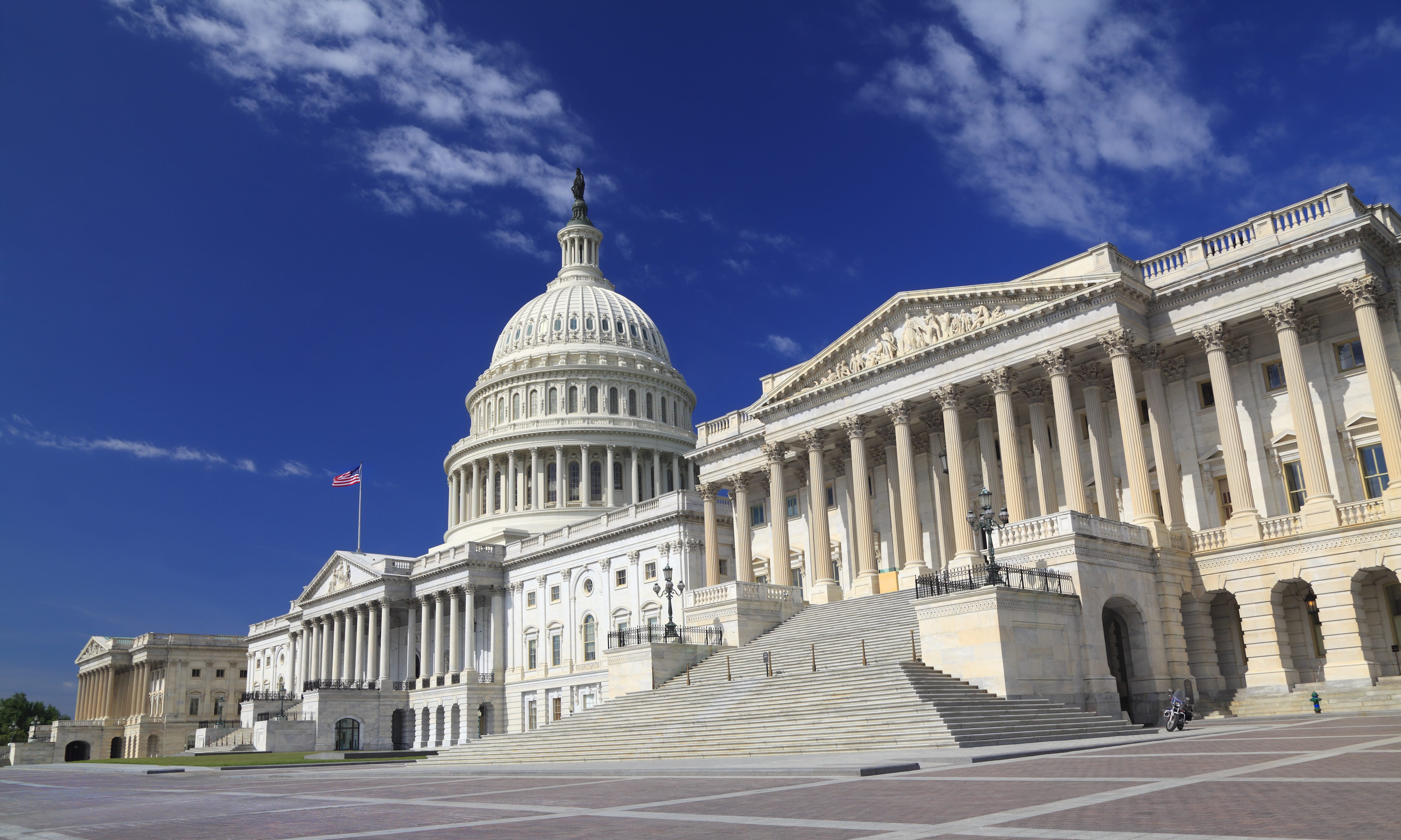 Saturday, Congressman Mike Rogers (R-Saks) spoke to the influential Mid-Alabama Republican Club (MARC) about the upcoming congressional elections. Rogers predicted that while Republicans would lose some House seats they would hold on to the U.S. House of Representatives and pick up a couple of seats in the U.S. Senate.
Many polls have suggested that a "blue wave" will sweep across the country and the Democrats will take control of the House.
"We are going to keep the United States House of Representatives," Rogers told the group.
In 2016 the pollsters all said that Hillary Clinton was going to win the presidency. "She stopped campaigning in the last couple of weeks, even she believed that crap," Congressman Rogers said. "Donald Trump kept on campaigning." Those polls were "fake news." "I am convinced that the same thing is happening right now."
"If you look at race be race I don't see how they get to the majority," Rogers said. "Look at what races they are playing in," referring to Democratic Congressional Campaign Committee money. "The Democrats are spending their money in the toss up category or the lean Democrats seats. What they are having to do is defend." To win control they need to be spending money in the leans Republican seats to take away some seats from us. They aren't doing that.
In Miami a district that is 75 percent Hispanic, the Democrats nominated Donna Shalala. She is 76 years old and does not speak Spanish, Roger said. Our candidate, Maria Elvira Salazar is a longtime television anchor on the local Spanish TV station. We will win that seat.
In Northern Virginia, our candidate Barbara Comstock is up double digits, Rogers said. She told us don't send me any money. I have got this.
"We are not going to lose the majority," Rogers predicted. "But we are going to lose some seats (in the House). We have got four seats in New Jersey. Three of those are completely lost. New Jersey is a toxic situation. Kevin Yoder in Kansas is going to be tough. We are going to lose seats in California. I think we are going to lose down to just a ten or twelve seat majority."
Rogers said that his own opponent is, "A former Miss America as I call her: Miss New York. She was Miss Brooklyn, then Miss New York City she lived out in California for a a few years and came back a few months ago. Now she is running for Congress."
When asked if he was concerned about former Barack H. Obama (D) campaigning for Democrats, Rep. Rogers said. "I want him out on the campaign trail," that will remind voters what we voted against.
"Last week, (Congressman) Eric Swalwell came in and campaigned with my opponent," Rogers said. "Please come out. I wish he would campaign in every county." That will show everyone how left my opponent is.
The Mid-Alabama Republican Club meets every second Saturday in the Vestavia Hills Public Library on U.S. Highway 31. Former state Representative Paul DeMarco (R-Homewood) is the current MARC President.
Congressman Mike Rogers is seeking a ninth term in the United States Congress.
He faces 2013 Miss America Mallory Hagan in the November 6 general election.
Tuberville, Sessions campaign together
The two former Republican primary opponents participated in a series of campaign events across the Tennessee Valley area.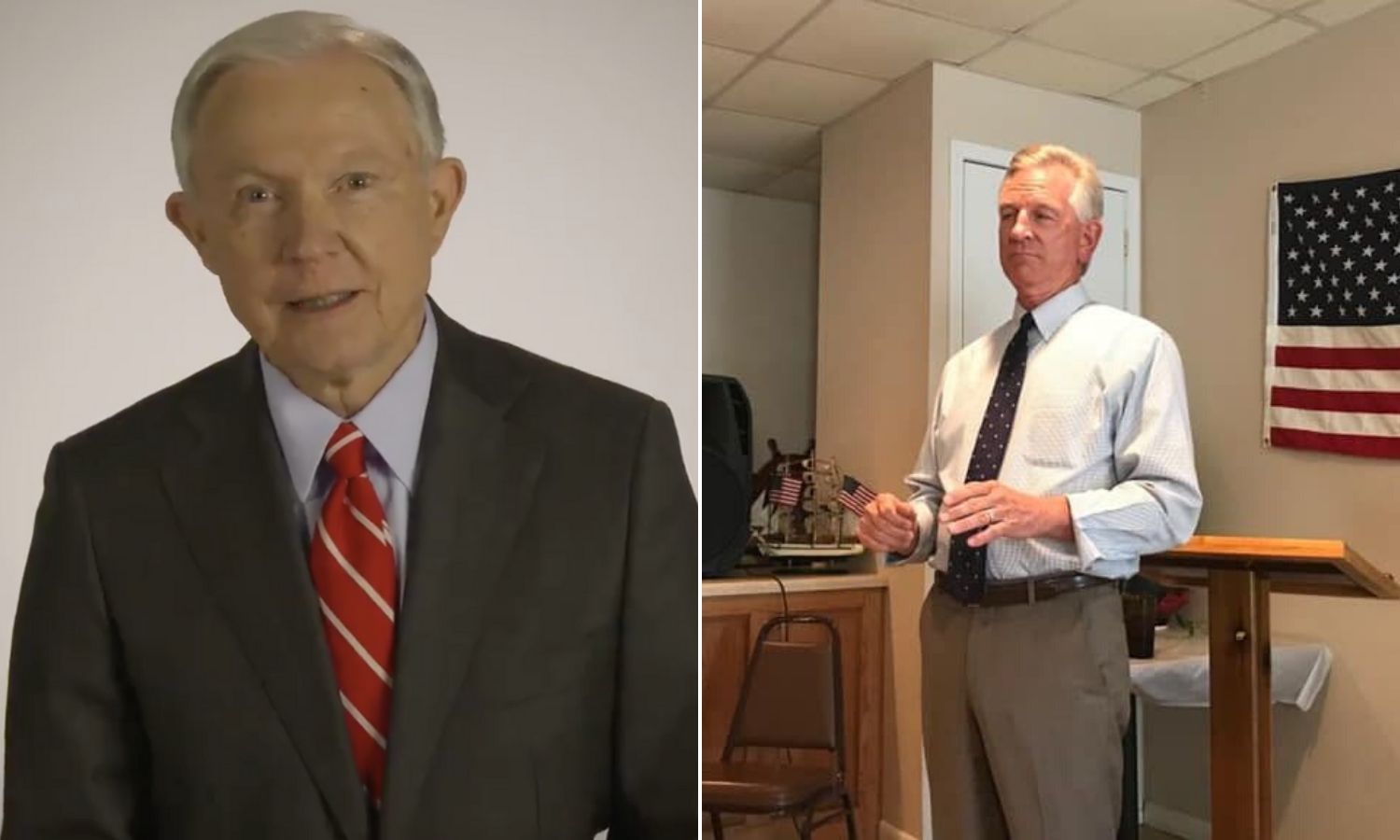 The Tommy Tuberville for U.S. Senate campaign released a social media video Thursday featuring Tuberville alongside former U.S. Sen. and Attorney General Jeff Sessions. The two former Republican primary opponents had participated in a series of campaign events across the Tennessee Valley area.
Tuberville and Sessions on Wednesday met with representatives of Huntsville's defense and technology sectors, participated in an event sponsored by the Republican Women of Huntsville and headlined multiple campaign fundraising events.
Sessions said, "Tommy, I support you 100 percent. Alabama must send you to represent us in the Senate. We cannot allow a Chuck Schumer acolyte – Doug Jones – to represent Alabama in the Senate."
"You see it on his vote on the judges and Kavanaugh and the way he's behaved about the new nominee, so I think … it would be shocking that Alabama would reelect a Doug Jones," Sessions continued. "I know you're going to win. I feel really good about it, and I'm glad that you're traveling the state hard and that you're here in this important community."
The night after Tuberville won the Republican primary runoff election, Sessions committed to doing his part to help defeat Jones and reclaim the Senate seat for the ALGOP.
"After we won the runoff, Jeff Sessions called and told me, 'Coach, I'm all in,' and today's joint events certainly demonstrate that he is a man of his word," Tuberville said following the video shoot. "Jeff Sessions understands that it's time we once again had a U.S. senator whose votes reflect our conservative Alabama values, not the ultra-liberal Hollywood and New York values of Doug Jones's high-dollar, out-of-state campaign donors."
Tuberville faces a determined Jones, who is flooding the airwaves with ads. Democrats are desperate to hold on to Jones' seat, believing that his seat could tip control of the Senate to the Democrats.
Democrats hope to hold onto their control the U.S. House of Representatives and a recent poll by Rasmussen shows Democratic presidential nominee Joe Biden with a five point lead over incumbent Donald Trump.
Sessions left the U.S. Senate to accept an appointment as Trump's first attorney general.
Jones defeated former Chief Justice Roy Moore to win the seat in the special election.
Sessions was fired by Trump in 2018 and announced his candidacy for Senate the day before qualifying ended. Tuberville had already spent ten months on the campaign trail at that point.
Tuberville defeated Sessions, Moore, Congressman Bradley Byrne, State Rep. Arnold Mooney and businessman Stanley Adair in the crowded Republican primary. Tuberville is a former Auburn University head football coach. He also coached Texas Tech, Cincinnati and Ole Miss. Tuberville won a national championship as the defensive coordinator at the University of Miami. Tuberville lives in Auburn.
The general election is Nov. 3.