Judge Rhea finds he has no jurisdiction to rule on Lipscomb's eligibility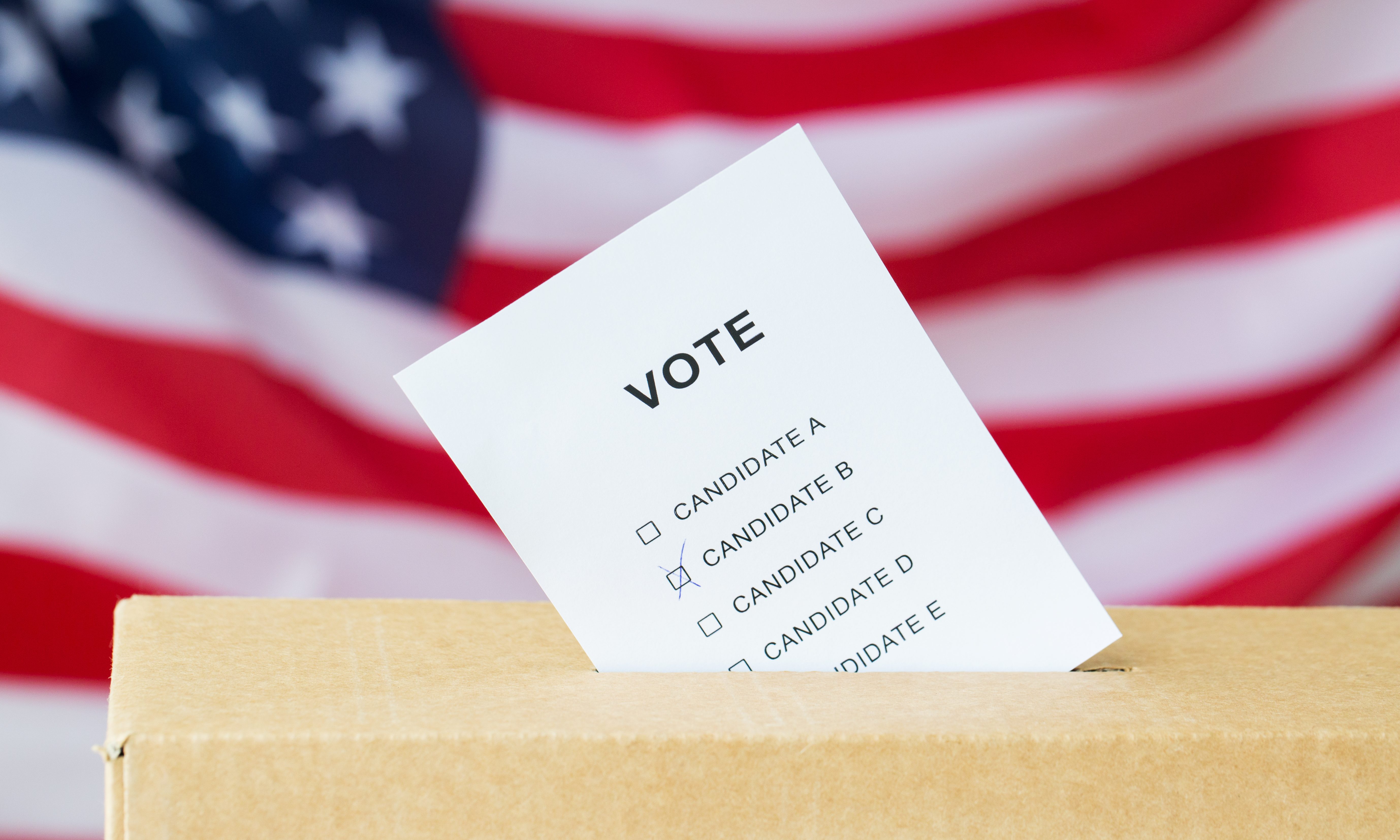 Monday, Etowah County Circuit Judge William Rhea (D) ruled that the court did not have jurisdiction to rule on House District 30 candidate, Brandon Craig Lipscomb's (R) qualifications to be on the November 6 general election ballot. The suit was brought by his opponent, Jared Vaughn (D).
Vaughn claimed that Lipscomb's missing of an April 30 deadline to file his 2017 Statement of Economic Interests form (SEI) is grounds for disqualification.
Lipscomb filed a SEI form when he qualified for office on November 30, but that was for 2016. He was certified as a candidate by the Alabama Ethics Commission;
After Monday's hearing Lipscomb released a statement critical of Vaughn's suit.
"It is beyond reprehensible that Jared Vaughn, an attorney and my opponent, tried to abuse our court system in an attempt to bypass our election process," Lipscomb wrote. "Judge Rhea dismissed this frivolous lawsuit and I am hopeful that Mr. Vaughn will stop wasting our taxpayer dollars and abusing our judicial system. I am honored to be the Republican nominee for the Alabama House of Representatives and I look forward to the November election when voters will decide the outcome of this election."
Vaughn told the Alabama Political Reporter that the judge did not rule that his case was "frivolous" and that he has no personal animosity against Lipscomb, but that he believes that everyone should be held to the same standard of ethics whether there is an R behind their name or not.
"No finding was made by the court that there was any abuse of our court system or that there was any attempt to bypass our election process," Vaughn said. "Craig Lipscomb, an architect and my opponent, keeps regarding to any legal action taken against his legitimacy as a candidate as frivolous. Judge Rhea did not rule on the merits of the facts of the case, but merely ruled that the court did not have jurisdiction in the matter before him. The fact remains that no court has yet determined if Mr. Lipscomb's Statement of Economic Interest was properly and timely filed by April 30th as is required by 36-25-15(c) of the Alabama Code. Craig Lipscomb doesn't argue when it comes to the facts surrounding his SEI filing."
"Mr. Lipscomb would have you believe that candidates aren't required to have current filings for the prior year filed by April 30th of each year," Vaughn continued. "Mr. Lipscomb knows that he is deficient regarding his SEI filing and he knows that he deprived the people of District 30 a transparent view of his potential conflicts for 93 days between April 30th and August 1st. He knows that such is in conflict with 36.25-15(c). And He knows that these legal actions against him aren't frivolous. I am honored to be the Democratic nominee for the Alabama House of Representatives and I look forward to the November election when voters will decide the outcome of this election."
"I cannot wait to honor the office by serving with integrity and commitment, and I cannot wait to deliver the results that serving with such qualities will provide to the constituents of House District 30," Vaughn added. "It's long past time that we demand that our leaders be held to equal standards of accountability. That means one set of rules for everyone. That means candidates too Mr. Lipscomb."
In court, Vaughn's attorney, Chris Christie, argued that Vaughn is asking for a ruling from the court that Lipscomb's failure to file his State of Economic Interests until August 1, well after the April 30 deadline means that Lipscomb can not be a qualified candidate and that the Judge should rule that and forward that ruling to the Secretary of State's office.
Lipscomb's attorney, Al Agricola, argued that the court did not have jurisdiction over this matter because under the Alabama Constitution the legislative branch sets their own requirements for office and it is not the constitutional place for the courts to interfere.
Last month, Lipscomb's Republican Primary runoff opponent, former Ashville Mayor Robert McKay (R) had sued arguing that Judge Rhea should disqualify Lipscomb from the ballot over this same issue.
Agricola, who represented Lipscomb in both cases, argued that McKay missed the 24 hour deadline to appeal the result of a primary election and that Vaughn is to early. Agricola said that Vaughn has 20 days after the general election on November 6 to challenge the results of that election and that appeal would be heard by the Speaker of the Alabama House and not by the courts. Agricola also argued that the April 30 deadline only applies to officeholders, not to candidates.
Secretary of State's office attorney Brent Beal argued that once a candidate is qualified and has been certified by the Ethics Commission that it is not reasonable to then disqualify them due to the April 30 deadline. In presidential election years, the primary is in March which is before the April 30 deadline. Beal said that the Ethics Commission can levy fines against candidates who miss the deadline.
Christie said that there up to ten Republican candidates including a Public Service Commission (PSC) candidate (Jeremy Oden) that this also applies to.
Judge Rhea did not address the merits, or the lack of, of Vaughn's complaint, but merely ruled that the court did not have jurisdiction.
Vaughn and his counsel are still deciding whether or not to appeal the ruling to the Court of Civil Appeals.
House District 30 includes parts of Etowah and Calhoun counties.
The general election will be November 6.
Print this piece
Buttigieg to visit Alabama on Sunday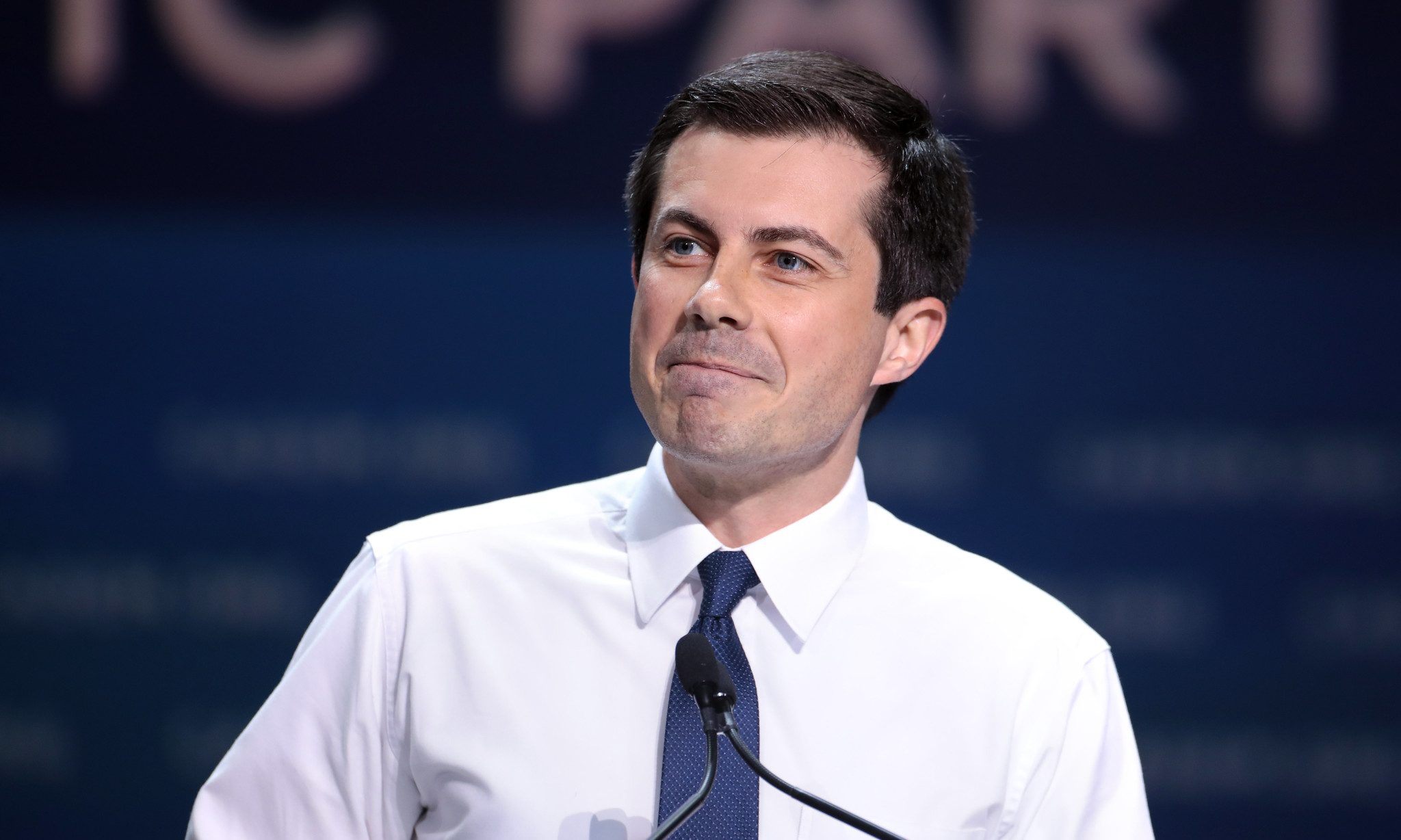 Democratic presidential candidate South Bend Mayor Pete Buttigieg will be in Selma Sunday for a short visit in observance of the anniversary of "Bloody Sunday." The Pete for America campaign also announces that they will be hosting more than 100 events in Alabama this weekend as part of their get-out-the-vote (GOTV) effort ahead of the Super Tuesday Democratic presidential primary.
As part of that effort, Pete for America announced an Alabama television ad purchase in the Birmingham and Montgomery media markets featuring an Alabama-specific digital ad program to reach more voters. Miss Black America Ryann Richardson and NAACP leader Lammell McMorris will be participating in these efforts with an online town hall on Monday.
"We are building the campaign that will not only win the nomination, but will defeat Donald Trump in November," said Stephenine Dixon the Alabama State Director for Pete for America. "We know Pete's message is resonating in Alabama –– voters are tired of the politics of division and dysfunction. And Pete is the candidate offering bold solutions to our country's greatest challenges in a way that actually unites the country. To propel Pete to the nomination, we're taking Pete's message to voters with 100 events across the state of Alabama ahead of the primary. We're also running a first-of-its-kind GOTV program that combines digital organizing, paid media, and our boots-on-the-ground organizing to reach Alabama voters."
The Pete for America will launch a new targeted digital advertising program in Alabama featuring state-specific digital ads. The ad buy includes user-generated content of voters across Alabama explaining why they're supporting Pete.
Blacks in Alabama vote Democratic at a rate well in excess of 90 percent and are overwhelmingly the majority of Democrats in Alabama. Conservative talk radio host and recent Medal of Freedom recipient Rush Limbaugh recently predicted that Buttigieg will not attract support from Blacks saying that "America is not ready" to see two gay men kissing on stage.
Buttigieg responded to Limbaugh's comments, "I love my husband." If elected, Buttigieg would be the first openly gay man elected President of the United States. At age 38, he also would be the youngest President in the history of the country.
Buttigieg volunteers are direct messaging each of their social media followers to encourage them to move their online support to offline action. The campaign claims that they're asking them about their plan to vote and whether they can knock doors and get plugged into on the ground work.
The TV ad titled "Urgent," underscores what the campaign calls Pete's unifying vision for our future that will heal our country so we can begin tackling our greatest challenges.
The online community town hall will be at 12:00 PM CST featuring Miss Black America Ryann Richardson and NAACP leader Lamell McMorris.
For GOTV, the campaign will have 30,000 volunteers across the Super Tuesday states hosting hundreds of voter contact events –– including "knock your block" events, block parties, phone banks, canvass launches, and more to mobilize voters to vote on March 3rd. Pete for America is not just asking volunteers to phone bank and knock on the doors of strangers. Rather, the campaign is having them reach out to their own personal community –– their friends, neighbors, and networks to make a personal case for why they need to vote for Pete.
The events in Selma commemorate the attempted crossing of the Edmund Pettus Bridge by voting rights marchers during the Civil Rights Movement over 50 years ago. Then Governor George C. Wallace ordered the then all White Alabama State Troopers to use force to prevent the marchers from crossing the bridge and coming to Montgomery. The events made national and international headlines. The Rev. Martin Luther King Jr. rushed to Alabama along with hundreds of additional civil rights supporters and eventually made that march to Montgomery.
There reportedly will be four presidential candidates in Selma this weekend. Buttigieg is one of the four. U.S. Senator Elizabeth Warren (D-Massachusetts) is reportedly also coming to the state. Former Vice President Joe Biden has staked his campaign on doing well with African Americans. The Alabama Democratic Conference (ADC) has endorsed former New York City Mayor Michael Bloomberg.
Buttigieg narrowly won the Iowa Caucus and had a strong second-place finish in the New Hampshire primary; though he performed poorly in the Nevada Caucus.
Print this piece