New Aviation Experience Center in Mobile due to open in 2019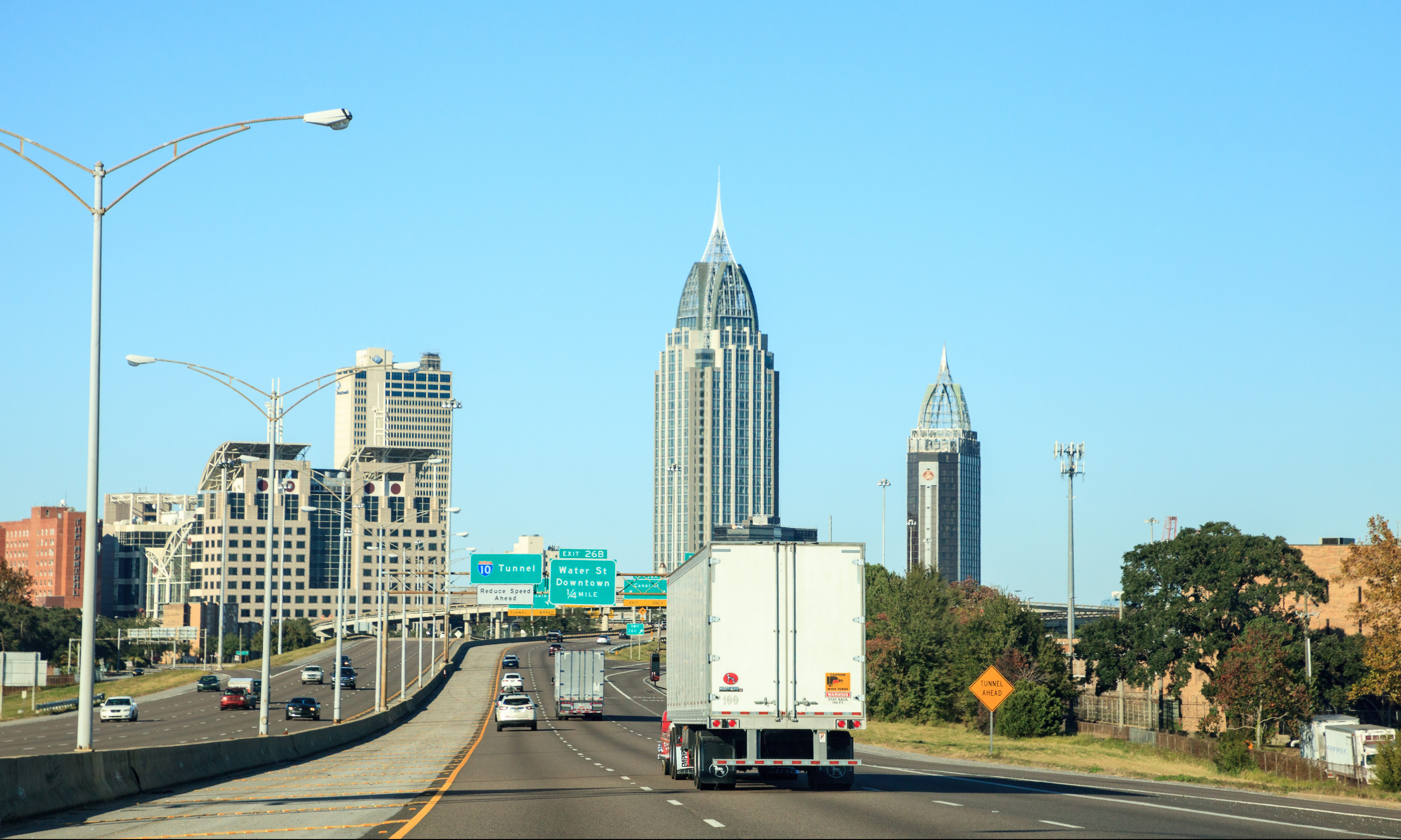 Wednesday, Alabama Governor Kay Ivey (R) joined Airbus executives, local leaders from Mobile, and industry and educational partners in breaking ground for Flight Works Alabama, the new aviation experience center to be built in Mobile.
In May 2017, Ivey announced plans to build the hands-on instructional facility. The goal is to bolster Alabama's workforce development efforts and inspire young people to pursue careers in aerospace.
Wednesday's event officially launched construction of the facility, which is due to open in late 2019.
"Aerospace is a premier industry, filled with innovative developments and high demand jobs, which are sought after by every state," Ivey said. "Flight Works Alabama will become a hub to explore the opportunities of this industry. As our state continues to grow this sector, we must show Alabamians all that the aerospace industry can offer them, today and in the years ahead."
"Success for Airbus, and any company, means we can't just look at what we're doing now; we need to look at what we need later—whether it be next year, next decade, or the next five decades," said Airbus America's Chairman and CEO Jeff Knittel. What Airbus and other companies in our industry need to be successful in the future is a skilled, knowledgeable workforce that is ready for that future. Flight Works will help us create that workforce in a fun, creative way."
Flight Works Alabama will be an 18,000-square-foot experience center housing a large interactive exhibition area, classrooms, a collaboration room, a workshop, a restaurant and a gift shop.
Flight Works Alabama will be located near the campus of Airbus' aircraft manufacturing facility at the Mobile Aeroplex at Brookley. The center will also be a gateway for public tours of Airbus' A320 family assembly line. Airbus said that the facility will host educational opportunities for adults seeking new or expanded skills in the industry. Nine education partners have signed on to provide these opportunities including Auburn University, Bishop State Community College, Coastal Alabama Community College, Embry-Riddle Aeronautical University, Troy University, Tuskegee University, the University of South Alabama, University of Alabama and University of West Alabama.
Economic Developer Nicole Jones told the Alabama Political Reporter, "Innovations from Alabamians employed in the aerospace industry have changed the world. To continue that momentum and retain a level of expertise in any field, it is important for leaders to foster a culture that emphasizes professional development and training of current as well as future generations."
"Flight Works Alabama is a workforce development initiative created from dialogue between industry and education as to what skills are deemed necessary to compete effectively in a global economy," said Nicole Jones. "The Flight Works Alabama simulation environment, strategically placed near Airbus' aircraft factory, serves as an excellent way to introduce students to careers in aerospace and aviation. We are looking forward to the Flight Works Alabama grand opening in late 2019 and the talent that will develop as a result of this partnership between the public and private sector."
Industry and community sponsors for the project include: the Airbus Foundation, Alabama Power Foundation, Conde Systems, the Mobile County Commission, Mott MacDonald, Hoar Program Management, Johnson Controls, Mech-Net, Pratt & Whitney, Safran and Snap-On. Airbus said that other sponsorships are in development.
Kay Ivey has made recruiting high paying jobs and better developing the Alabama workforce since she was elevated to the office after then Gov. Robert Bentley (R) resigned.
Trump Truck and boat parades this weekend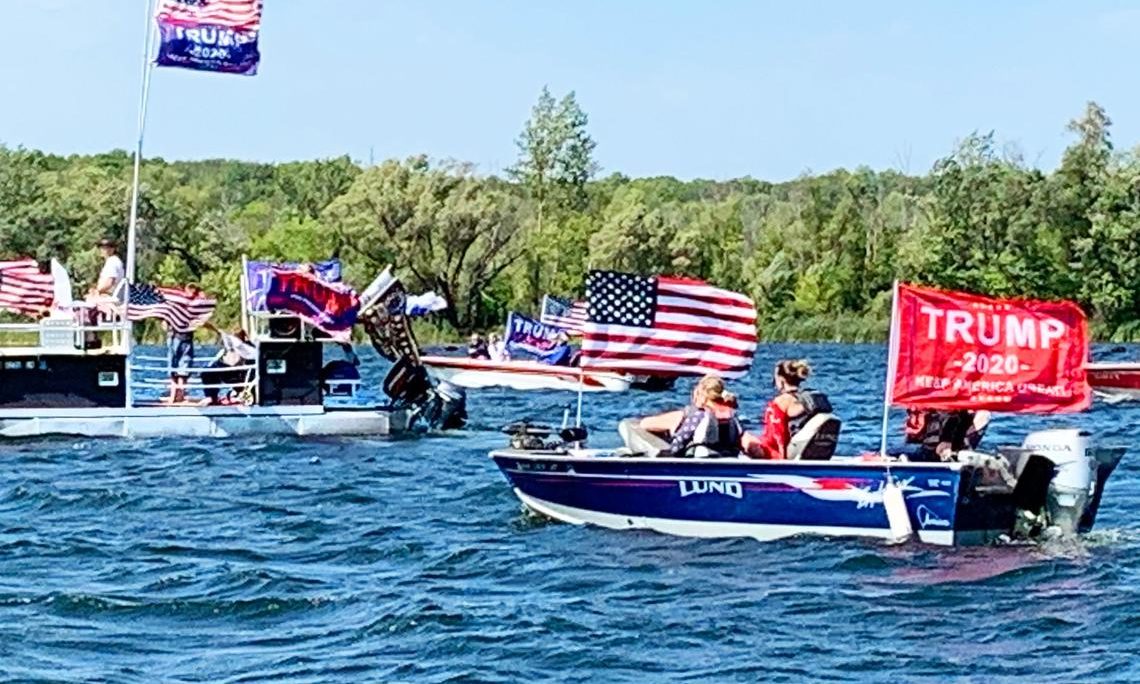 As Election Day draws near, Alabama Republicans are excited about promoting the re-election of Donald J. Trump as President and the election of Tommy Tuberville for U.S. Senate. This weekend two pro-President Trump events are happening in the state. There will be a truck parade from Ashland to Phenix City on Saturday sponsored by the Clay County Republican Party, while there will also be a boat parade on Wilson Lake in the Shoals sponsored by the Colbert County Republican Party on Sunday.
The pickup trucks will assemble at the Ashland Industrial Park in Clay County, 8240 Hwy 9, Ashland. There is a pre-departure rally at 10:00 a.m. central standard time. The trucks will depart at 11:00 a.m. and then proceed on a parade route that will take them into the bitterly contested swing state of Georgia. The Trump Pickup Parade will wind through east Alabama and West Georgia traveling through LaGrange and Columbus before concluding near the Alabama/Georgia line in Phenix City, 332 Woodland Drive, Phenix City at approximately 2:00 p.m. central time. Speakers will begin at 3:00. Trump flags will be on sale at the event.
The Phenix Motorsports Park will be hosting what sponsor hope could possibly the world's largest Pickup Tuck parade in U.S. history that is routing over 50 mile through Georgia in effort to "pickup" President Trump's numbers in GA.
A number dignitaries have been invited to address the Phenix City rally, including Coach Tuberville. Former State Sen. Shadrack McGill, Trump Victory Finance Committee member former State Rep. Perry O. Hooper Jr., and Paul Wellborn, the President and CEO of the largest Family owned Kitchen Cabinet manufacture in the USA are among the featured speakers who have committed to speak at the event.
Entertainment will be provided by: Charity Bowden, an up and coming country music singer who was the runner up on "The Voice". Charity will sing 'I am Proud to be an American' as well as songs from her Voice performances. The McGill Girls will also perform. The three beautiful and talented sisters will be singing patriotic songs in three part harmony. Geoff Carlisle, a professional DJ will be keeping the crowd pumped with music and entertainment.
Following the speakers and the entertainment there will Trump truck-vs- Joe Bidden truck races down the drag strip for the finale.
The Northwest Alabama boat parade will be on Sunday. The boats will gather at 2:00 p.m. near Turtle Point and then the flotilla will parade around the open waters of Wilson Lake til 3_00 p.m.. There will be a contest for best decorated Trump boats.
Trump supporters have held a number of large boat parades across the state to show their support for the re-election of Pres. Trump.
Boat parade sponsors say that this parade will be: pro-American, pro-law enforcement, pro-military.