September 25 is National Voter Registration Day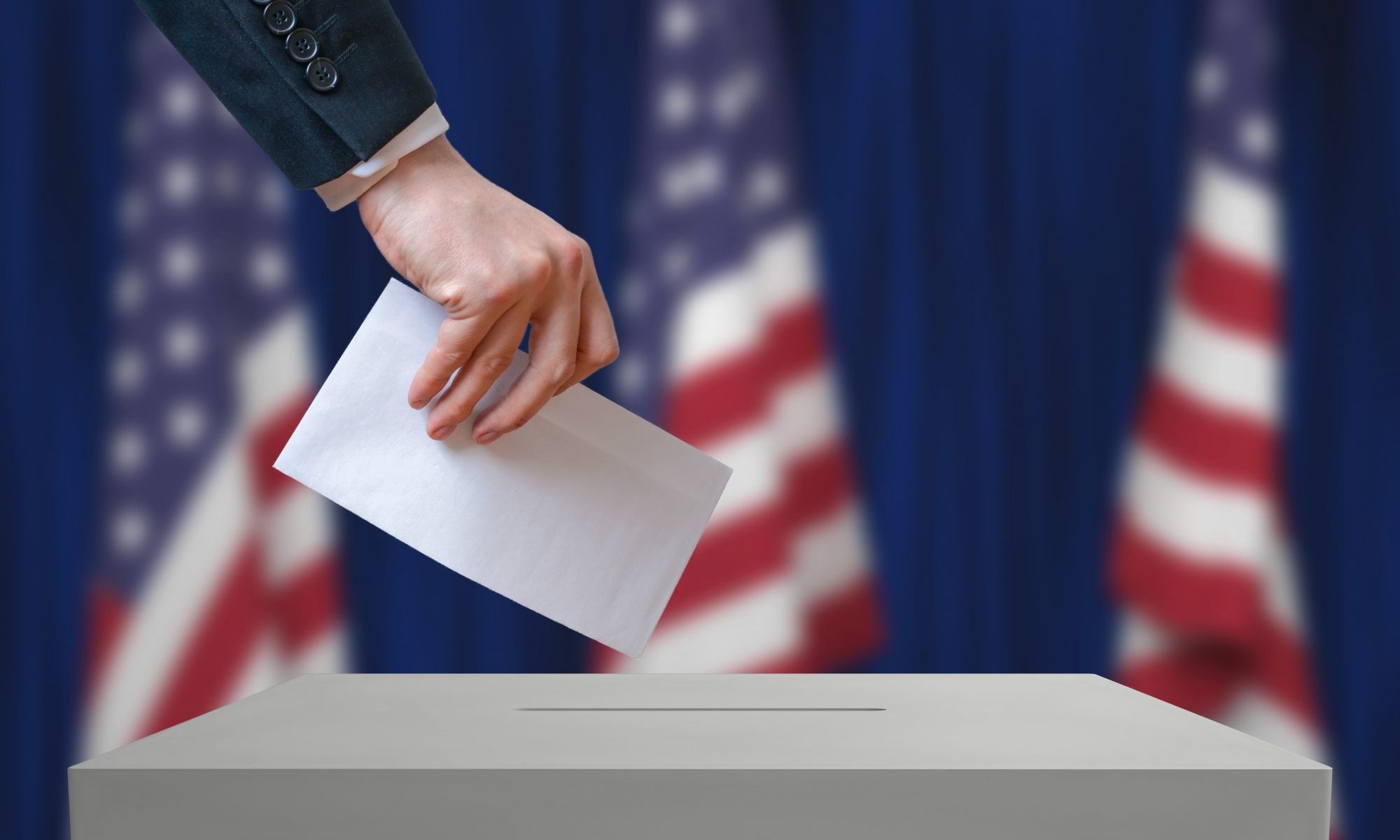 Tuesday, September 25, 2018 is National Voter Registration Day. Alabama Secretary of State John Merrill (R) will join hundreds of different partners around the nation to observe National Voter Registration Day. This is a special event set to emphasize voter registration. In Alabama, Merrill is also specifically encouraging a "voter refresh" effort to update state voter rolls with correct information about our citizens.
"Since I became Secretary of State, we have registered more than a million new voters who have helped us shatter state records for voter registration and participation in our elections," Secretary Merrill said.
"But we also want our voter rolls to be up-to-date, so we are urging everyone to take a moment to make sure their current address is correct in the state system. We are pleased to participate in this special day that encourages more participation in our electoral process. We continue to work daily to make sure every eligible U.S. citizen in our state is registered to vote and has a photo ID. We want to make it easy to vote and hard to cheat."
National Voter Registration Day has been held on the fourth Tuesday of September since 2012. The event is endorsed by the National Association of Secretaries of State and the National Association of State Election Directors. Since 2012, more than 1.4 million people around the nation have registered to vote or updated their registration as part of this event. This year, libraries, schools and other partners will hold local voter registration drives.
Since Secretary Merrill took office, the state of Alabama has registered 1,064,616 new voters, bringing the state's total to 3,418,839 as of September 7, 2018.
Alabama residents can update their voter registration information by downloading the "Vote for Alabama" app on their smart phone or visiting the Secretary of State website at:
https://sos.alabama.gov.
"There is no freedom more integral to this Republic than the right to vote and participate in our democratic process," Merrill said. "I am so proud we are able to work with the partners involved with National Voter Registration Day to help make increased participation a reality here in the state of Alabama."
For a full list of partners or more information about National Voter Registration Day, visit:
NationalVoterRegistrationDay.org.
The general election this year is on November 6, 2018. The last day that an Alabama voter can register to vote and still participate in this year's general election is Monday, October 22.
Sec. Merrill is seeking re-election in the general election. His Democratic opponent is Heather Milam.
Sewell: Confirming Barrett before the election would undermine Supreme Court's legitimacy
"The nomination of Judge Amy Coney Barrett is clearly tainted by the hypocrisy of Senate Republicans to go back on their own promise," Sewell said.
Congresswoman Terri Sewell, D-Alabama, said Saturday that President Donald Trump's nomination of Judge Amy Coney Barrett to replace Justice Ruth Bader Ginsburg on the Supreme Court was tainted by hypocrisy and that confirming Barrett would undermine the legitimacy of the Supreme Court.
"The Supreme Court nomination by President Trump today, with the 2020 presidential election only 38 days away, denies the American people a voice in this very important decision," Sewell said. "The nomination of Judge Amy Coney Barrett is clearly tainted by the hypocrisy of Senate Republicans to go back on their own promise not to fill a vacancy on the Supreme Court so close to a presidential election."
In 2016, Senate Republicans refused to give President Barack Obama's nominee, Judge Merrick Garland, a hearing or a vote to replace Justice Antonin Scalia. Garland's nomination came eight months before the 2016 presidential election. Republicans held out and Trump eventually filled Scalia's seat with Justice Neil Gorsuch.
"This blatant power grab by Trump and Senate Republicans is especially disturbing given that the voting process has already begun with hundreds of thousands of voters having cast their ballots in the 2020 presidential election," Sewell said.
Democrats have largely coalesced around opposing Trump's filling of Ginsburg's seat. If approved, Barrett would tilt the court even further to the right, solidifying a 6-3 conservative majority.
"Fairness and comity demand that the Senate not confirm any vacancy on the Supreme Court until the American people have chosen the next president," Sewell concluded. "To do otherwise, I believe would undermine the very legitimacy of the Supreme Court."
Before Barrett was nominated, U.S. Sen. Doug Jones, D-Alabama, said that he would not support any Trump nominee for the Supreme Court before the results of the Nov. 3 election are known.
"It is a poor reflection of the state of our national politics that, just hours after Justice Ginsburg's passing, we were thrust into a divisive partisan fight over her successor, denying the nation the time to mourn this extraordinary American's death," Jones said. "Just weeks from a national election, we are confronting a blatant power grab by Senate Majority Leader Mitch McConnell and the President that will undermine the court and subvert the will of the American people."
At the time, four years ago, Senate Majority Leader Mitch McConnell said during an election year, the Senate should let the American people decide before confirmed new justices. He's reversed course, promising to give Barrett a vote.
"If confirming a Supreme Court justice ten months prior to a presidential election would have denied the American people a voice," Jones said, "then isn't he now denying the American people a voice by rushing to confirm a justice just weeks before a presidential election?"
"I believe the answer to this question is a resounding YES," Jones continued. "This is especially true given the urgent legislative work we have yet to do. Leader McConnell should turn his focus instead to protecting the lives and livelihoods of the American people by bringing a new bipartisan COVID-19 relief package up for a vote. We also need to pass the National Defense Authorization Act to support our military. We need to pass our annual funding bills instead of kicking the can down the road with yet another costly continuing resolution. We need to pass the John Lewis Voting Rights Advancement Act, which has languished in this Senate, in order to protect the right of all Americans to vote and participate in our democracy."
Jones said if Trump is re-elected, he will evaluate any pending or future nominee on their merits and vote for or against the nominee based solely on their qualifications.
Trump has already appointed Gorsuch and Justice Brett Kavanaugh to the U.S. Supreme Court. President Barack Obama appointed two nominees to the court during his eight-year term.
Jones also voted against Kavanaugh.
Sewell represents Alabama's 7th Congressional District. Sewell has no Republican general election opponent.