Byrne applauds proposed NLRB joint employer rule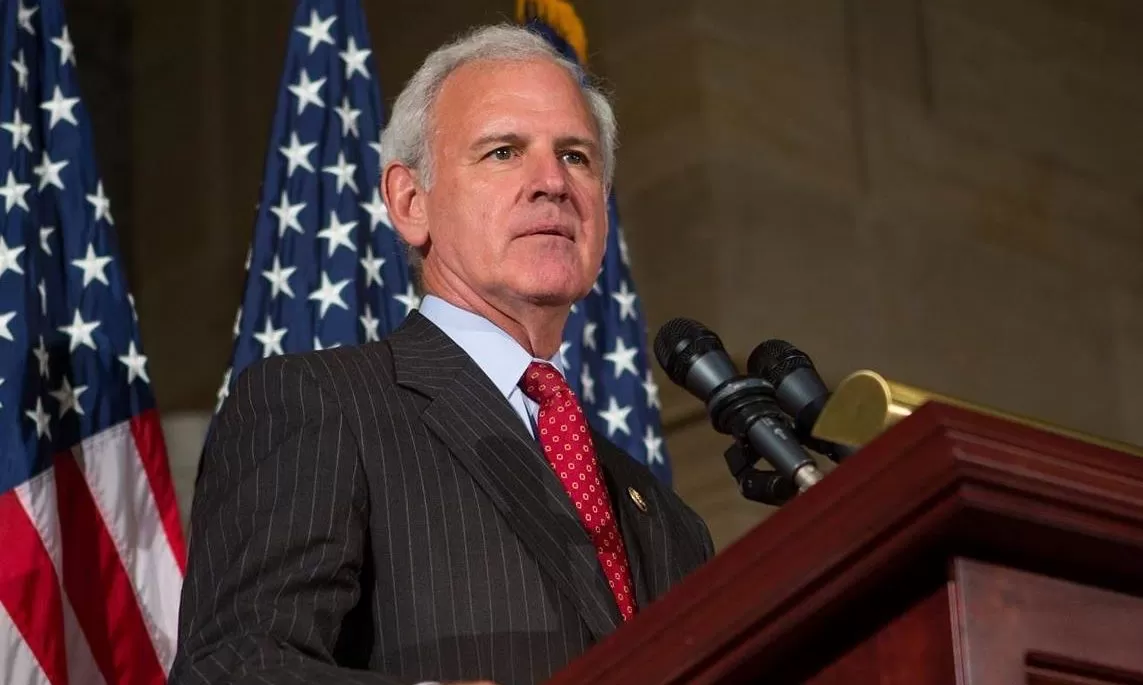 Thursday, September 13, 2018 Congressman Bradley Byrne (R-Montrose) issued a statement applauding the National Labor Relations Board's (NLRB) decision to issue a new rule regarding the joint-employer standard.
"I applaud the NLRB and Chairman Ring for their action to protect American workers and bring much needed clarity for small businesses across the country," Representative Byrne said. "The ambiguous and expansive joint-employer standard of the Obama NLRB has caused confusion and threatens thousands of jobs, so it is imperative we move forward with a new rule."
"While the new rule is an important step, it does not change the fact that we continue to need a permanent legislative solution, like the Save Local Business Act," Byrne said. "I will continue to push for legislative action to bring certainty to our small businesses and their workers."
Last year, the U.S. House of Representatives passed Congressman Byrne's bill, the Save Local Business Act, which would roll back the vague and expansive joint employer standard. The Save Local Business Act amends the National Labor Relations Act and the Fair Labor Standards Act to restore the commonsense definition of what it means to be an employer. The legislation clarifies that two or more employers must have "actual, direct, and immediate" control over employees to be considered joint employers.
Byrne said that, "Hiring, work schedules, pay increases. These are all decisions that take place between an employer and an employee. However, in 2015, the National Labor Relations Board (NLRB) placed itself squarely in the middle of the employer-employee relationship, changing it in a way that hurt working families and small businesses but empowered union interests. This prompted a similar expansion of the joint employer standard under the Fair Labor Standards Act (FLSA).
Byrne said that the Obama administration and the NLRB discarded settled labor policy and blurred the lines of responsibility for decisions affecting the daily operations of local businesses across the country. Two or more employers can be considered joint employers for making a business agreement that "indirectly" or "potentially" impacts their employees' day-to-day responsibilities and working environment.
Byrne said that the Obama Administration's expanded standard threatens the freedom of independent business owners, discourages larger companies from contracting with smaller companies, and makes it harder for entrepreneurs to achieve the American Dream of owning a small business. According to the American Action Forum, the joint employer scheme could result in 1.7 million fewer jobs."
Small businesses that own franchises have said that the Obama NLRB new joint employer standard would destroy smaller restaurant operators like me."
Labor organizers defend the Obama era rule because they claim that the franchisee/franchisor relationship is designed to make it harder for workers to organize and by treating each franchisee as a separate employer, versus everybody who works in a McDonalds for example, makes collective bargaining more difficult.
On Thursday the NLRB released a proposed rule that would establish a standard for determining when companies can be held liable for labor law violations committed by subcontractors.
Under the proposal, a company would have to possess and exercise "substantial, direct and immediate control" over the hiring, firing, discipline, supervision and direction of another firm's employees to be considered a joint-employer. The proposed rule further states that control can't be limited or routine.
When a company is found to be in a joint-employer relationship, it can be forced to bargain with the jointly employed workers and sued for any unfair labor practices committed by the other employer.
When President Trump took office, he immediately appointed two members to the five-member NLRB. The board then vacated the 2015 ruling in a case involving Hy-Brand Industrial Contractors Ltd. and resurrected the old standard, which required proof that an employer exercised "direct and immediate control" over another company's workers.
The NLRB then had to toss out the 2017 ruling after the board's ethics official determined that Trump appointee William Emanuel should have been disqualified from participating in the case.
NLRB said on Thursday that its rulemaking aims to create more certainty and consistency when determining the status of joint employer businesses. A standard issued through rulemaking is considered stronger than a standard established by case rulings.
The International Franchise Association (IFA) praised Thursday's decision.
A case against McDonald's over whether McDonalds can be held liable for the labor law violations of its franchisees is still in court.
Alfredo Ortiz, president and CEO Job Creators Network, said that the new NLRB rule will "clear up" confusion when the joint-employer standard was turned upside down earlier this year.
"The proposed rule should be adopted as soon as possible to protect small businesses from lawsuits brought by workers over whom they have no direct control," Ortiz said.
NLRB Chairman John Ring, Marvin Kaplan and William Emanuel voted for the new rule. Obama era holdover, Board Member Lauren McFerran opposes the new standard. The board has one vacancy.
The rule will be open for public comment for 60 days.
Representative Byrne is the Chairman of the House Workforce Protections Subcommittee.
Congressman Bradley Byrne is seeking another term representing Alabama's First congressional District in the Congress. He faces Robert Kennedy Jr. in the November 6 general election.
(Original reporting by the Hill's Lydia Wheeler contributed to this report).
U.S. Attorney Jay Town announces resignation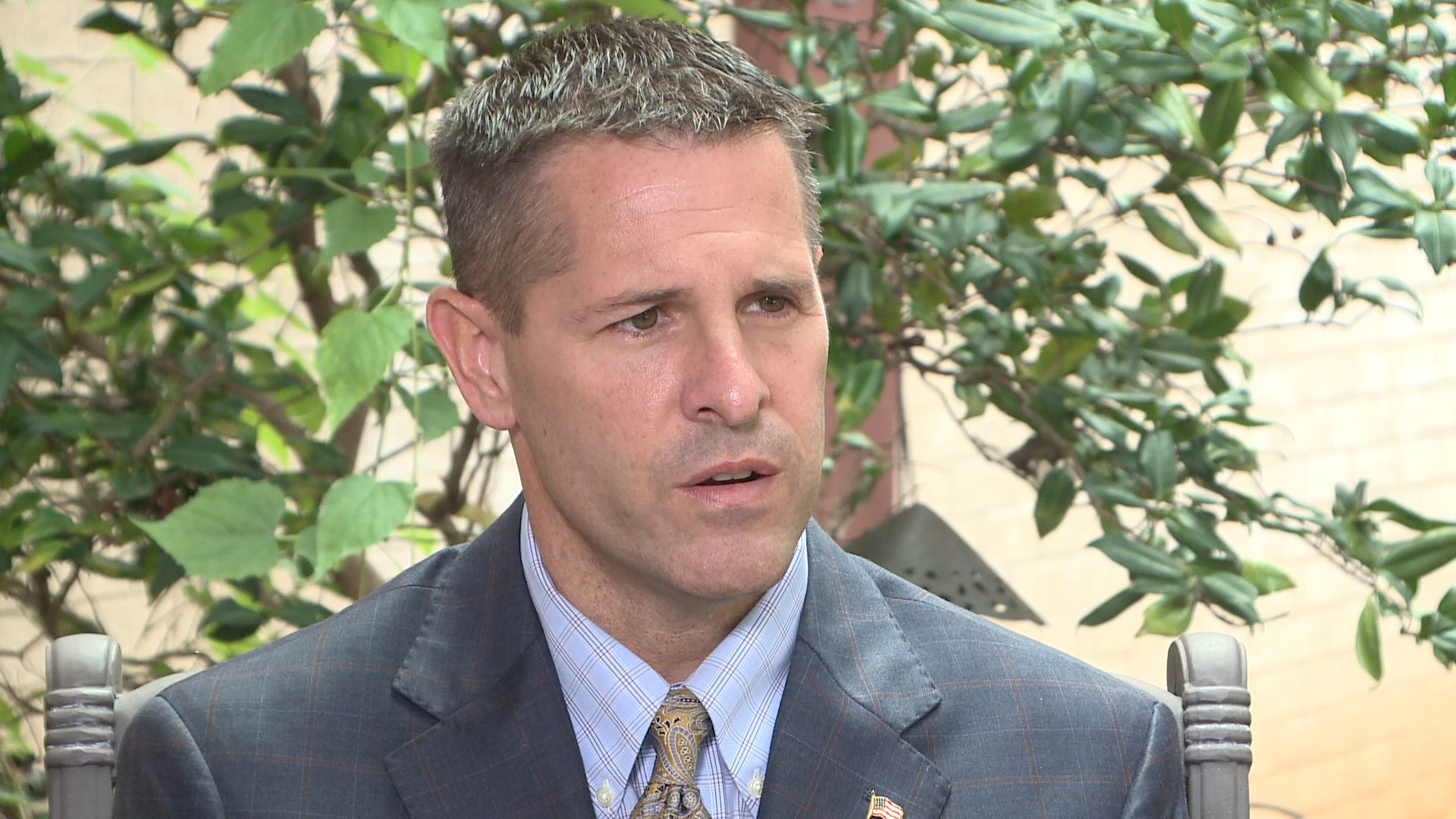 Jay Town, the U.S. attorney for the Northern District of Alabama, on Friday announced his resignation and plans to work at a Huntsville defense contractor and cybersecurity solutions company. 
Town's resignation will be effective Wednesday, July 15, according to a press release. 
"After much thoughtful prayer and great personal consideration, I have made the decision to resign as the United States Attorney of the Northern District of Alabama.  I have tendered my resignation to Attorney General William Barr. General Barr expressed his gratitude for my service to the Department of Justice and to the Northern District and, despite having hoped I would continue in my role, understood and respected my decision," Town said in a statement. 
"I am extremely grateful to President Trump, to whom I also tendered a letter, for his special trust and confidence in me to serve as the U.S. Attorney. It was an honor to be a part of this Administration with an unrivaled class of United States Attorneys from around the nation.  I will forever remain thankful to those who supported my nomination and my tenure as the U.S. Attorney," Town continued.
Town said his job with the unnamed Huntsville defense contractor and cybersecurity solutions company is to begin later this year, and the company is to announce his position "in a few weeks." 
"The Attorney General of the United States will announce my replacement in the coming days or weeks," Town said in the release.  
Town has served in his position since confirmation by the U.S. Senate in August 2017. Prior to that appointment, Town was a prosecutor in the Madison County District Attorney's office from 2005 until 2017.
Attorney General William Barr in a statement Friday offered gratitude for Town's three years of service. 
"Jay's leadership in his District has been immense.  His contributions to the Department of Justice have been extensive, especially his work on the China Initiative and most recently as a Working Group Chair on the President's Commission on Law Enforcement and the Administration of Justice. I appreciate his service to our nation and to the Justice Department, and I wish him the very best," Barr said in a statement.
The U.S. Justice Department in April 2019 notified Gov. Kay Ivey that the department's lengthy investigation into the state's prisons for men found systemic problems of violence, sexual assaults, drugs and corruption which are likely violations of the inmates' Constitutional protections from cruel and unusual punishment. 
Town's office leads the discussions between the U.S Department of Justice and the state on the prison conditions. 
Problems with violence, deaths and drugs in Alabama's overcrowded, understaffed prisons have not markedly improved in the year's since the U.S. Department of Justice released its report.