Byrne supports increasing state's share of Gulf Coast energy revenue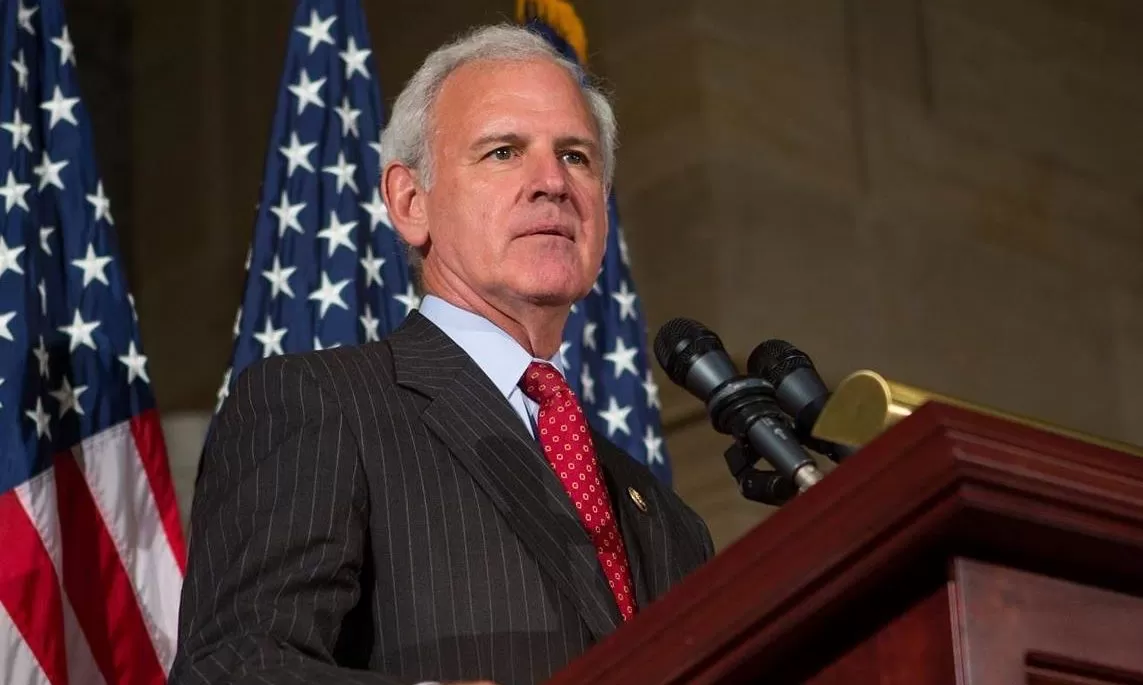 Friday September 14, 2018, Congressman Bradley Byrne (R-Montrose) recently announced that he has thrown his support behind HR6771, the Domestic Offshore Energy Reinvestment Act of 2018, which would increase the amount of revenue from oil and gas leases in the Gulf of Mexico that is available to the Gulf states.
The bill was introduced by Congressman Garret Graves, R-Louisiana. It amends the Gulf of Mexico Energy Security Act (GOMESA) to increase the amount of oil and gas revenue that is made available to Gulf states like Alabama. The bill advanced out of the House Natural Resources Committee on Thursday.
"Money from the GOMESA program is critical to coastal Alabama and allows for important infrastructure, coastal restoration, flood mitigation, and other projects," Rep. Byrne said. "Under this bill, Alabama and the other energy producing states in the Gulf would receive more money, in line with what onshore states receive for their energy production. I am committed to working with my Gulf Coast colleagues to get this bill across the finish line and support our coastal communities."
Under current law, 50 percent of oil and gas revenues goes to the federal government, 37.5 percent is shared among Gulf states, and 12.5 percent goes to the Land and Water Conservation Fund. HR6771 would increase the state percentage to 50 percent and reduce the federal amount to just 37.5 percent. The Land and Water Conservation Fund would continue to receive 12.5 percent. The bill also removes the current $500 million revenue sharing cap.
This year, Alabama received $21 million through GOMESA while Baldwin County received $2.47 million and Mobile County received $2.88 million. If this bill were law it would increase that by 33 percent.
"After working on this for 20 years I can tell you: what happened today is historic," said Rep. Graves. "Moving this bill is a big deal and has enormous implications for South Louisiana."
"Louisiana is battling the largest historical, ongoing and prospective loss of coastal wetlands we've ever seen, and it's a national crisis," Graves said. "Diverting Louisiana's energy revenues away from efforts to improve the resiliency of the people, communities and ecosystems responsible for generating the resources in the first place is a fundamentally flawed approach to addressing the maintenance backlog in national parks. Our bill ensures that these increased revenues will be committed to projects that restore the coast, protect our coastal communities from hurricanes and other disaster and, ultimately, reduce our nation's outrageous disaster response costs."
Since coming to Congress Rep. Byrne has consistently offered an amendment to the Department of Interior Appropriations bill to protect important GOMESA revenue.
Congressman Bradley Byrne seeks another term in the U.S. Congress representing Alabama's First Congressional District. Byrne is being challenged for former U.S. Navy officer, Robert Kennedy Jr.
Print this piece
Doug Jones praises end of state Democratic Party lawsuit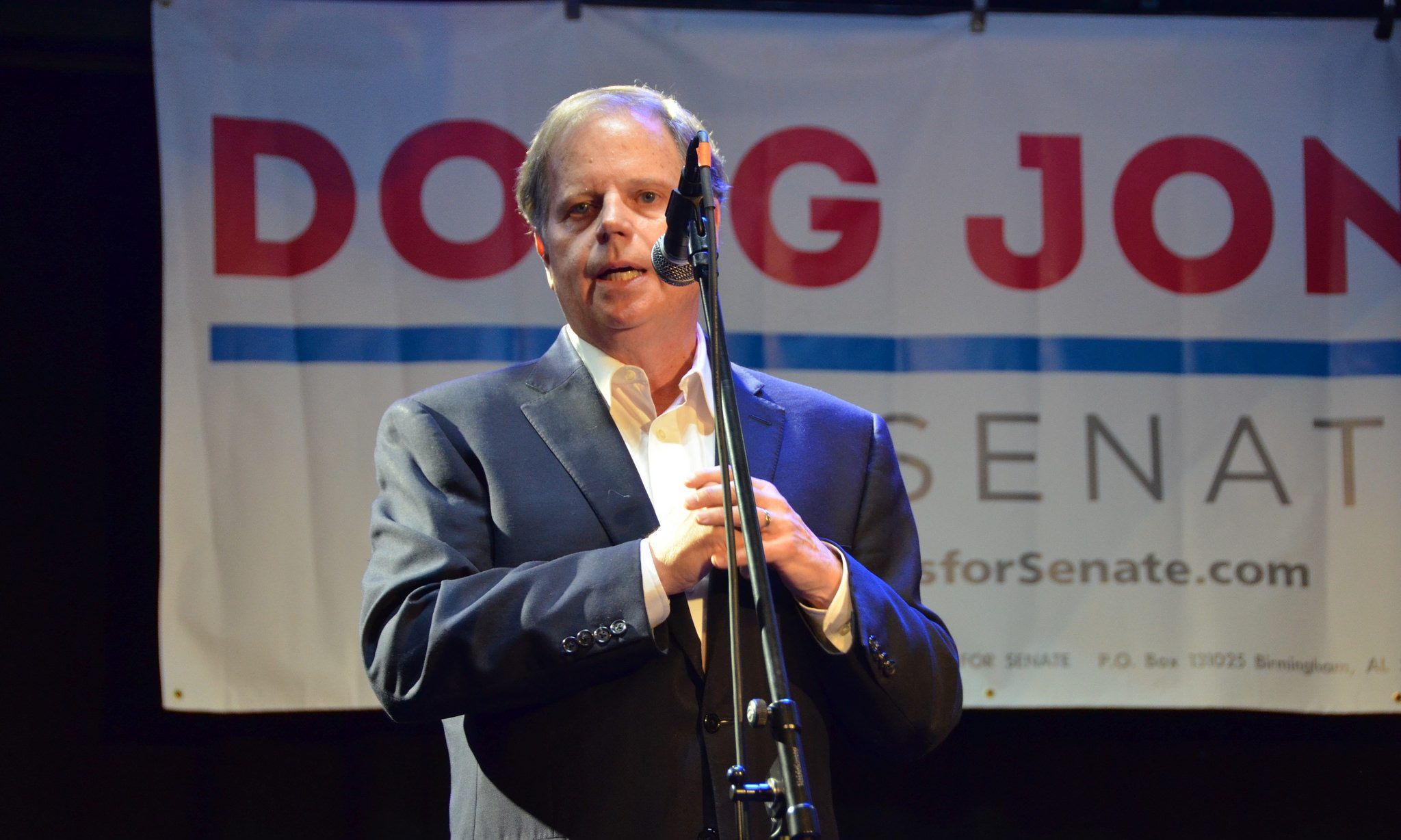 U.S. Senator Doug Jones, D-Alabama, on Thursday applauded the end of a lawsuit over control of the state Democratic party. 
Montgomery County Circuit Judge Greg Griffin on Thursday dismissed a lawsuit filed by former Alabama Democratic Party chairwoman Nancy Worley, which means that state Rep. Chris England, who was picked to lead the state Democratic party by a reform group championed by Jones, is the party's chair. 
"This is a great day for Alabama and her Democratic Party. Throughout much of last year, countless Democrats in our state worked to create a more open and diverse state party, while recognizing and being true to the crucial and historic role held by African-American voters," Jones said in a statement Thursday.
"The by-laws of the Alabama Democratic Party now reflect the growing diversity in our state — including representation for Hispanic voters, Native American voters, Asian voters, voters with disabilities and voters from the LGBTQ community. And most importantly, the Alabama Democratic Party has dramatically increased leadership opportunities for young voters. Around 70 new caucus members were added to the state party Executive Committee last year—many of them young people from diverse backgrounds throughout the state. I'm proud to continue to work alongside a more unified, diverse and inclusive state party. 
"With the dismissal of this lawsuit, it is time that all who have been involved in this challenge, resolution, and expansion of the Democratic Party come together for a common good. Our state benefits from the ideas and engagement of a competitive two-party system. We have now demonstrated that we have the ability to be inclusive within our own party while working to expand the number and experiences of people who play a role in moving it forward.  
"Chairman Chris England and First Vice Chair Patricia Todd have my complete support and I call on Democrats throughout the state to unite behind them as we move forward in modernizing, re-invigorating, and expanding the Alabama Democratic Party.," Jones said.
Print this piece