UltraViolet says Kavanaugh nomination must be withdrawn over sexual misconduct allegation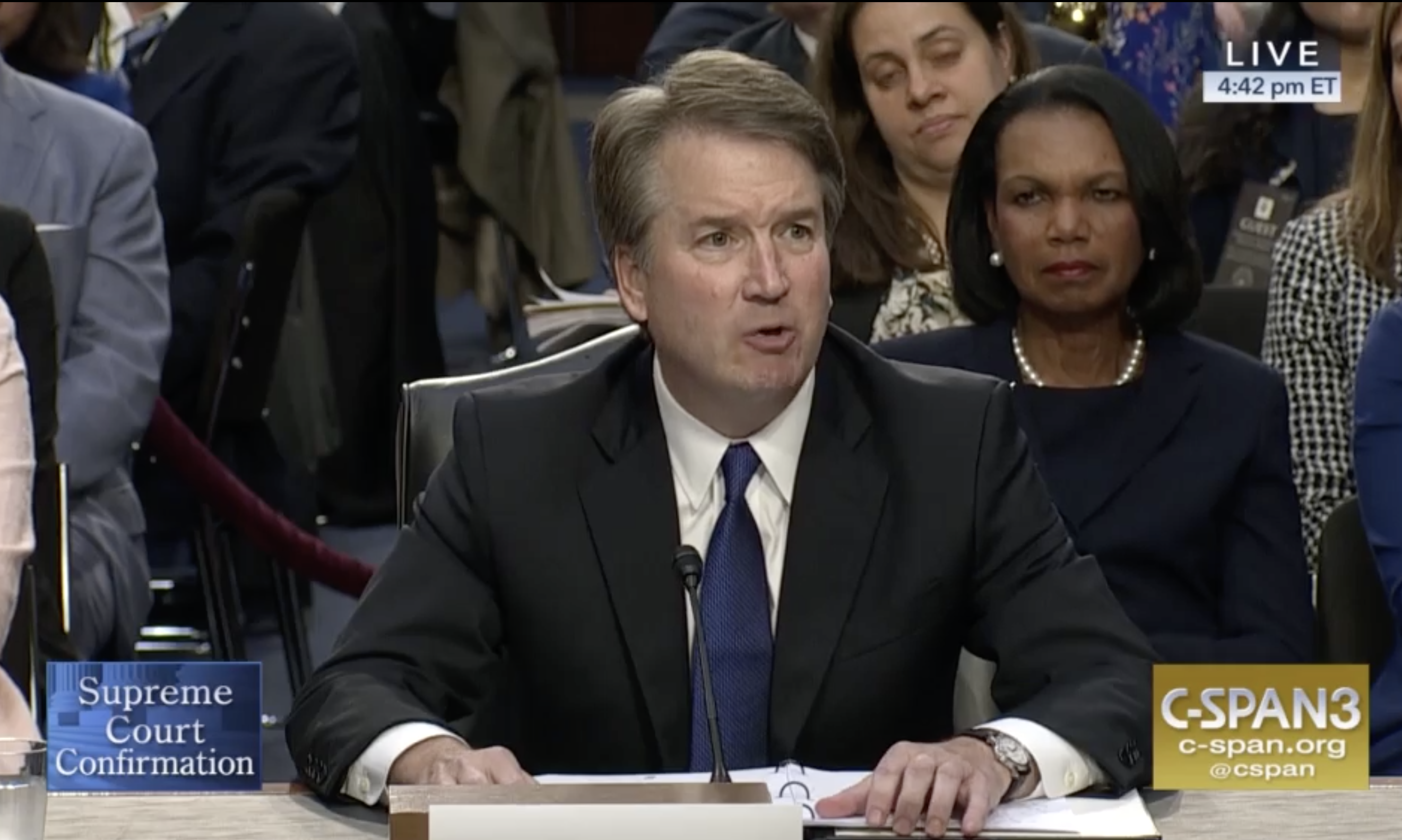 Brett Kavanaugh appeared to be a sure confirmation, likely this week; until U.S. Senator Dianne Feinstein (D-California) presented claims that Kavanaugh may have abused a young woman at a pool party in the 1980s when both Kavanaugh and his accuser were teens.
Friday, the 'New Yorker' published a piece about how Senate Democrats referred a complaint from a woman accusing Supreme Court nominee Brett Kavanaugh of sexual misconduct when they both were in high school, to the FBI.
Following the news, Shaunna Thomas, the Executive Director and Co-founder of UltraViolet, a leading national women's group, issued a statement, calling on Kavanaugh to withdraw his nomination for the Supreme Court.
"The accusations against Brett Kavanaugh are serious, troubling, and totally disqualifying," Shaunna Thomas said. "He should withdraw his nomination immediately. Violence against women should have no place in our society and it certainly should have no place on the highest court in the nation."
UltraViolet and the left were already opposing Kavanaugh.
"With news that the Senate will begin confirmation hearings for Supreme Court nominee Brett Kavanaugh in early September, the time is now for Democrats to unite and oppose his nomination," Thomas wrote on August 10. "Any Senator who votes for Kavanaugh is voting to overturn Roe v. Wade, criminalize abortion, punish millions of women and cement the worst policies of the Trump Administration into law for a lifetime. A vote for Kavanaugh is a vote against women and against the rights and freedoms of millions of Americans. If Democrats cannot find the courage to oppose Brett Kavanaugh's nomination, why should voters trust them this November?"
Christine Blasey Ford is now a professor at Palo Alto University in California.
She has accused Kavanaugh of holding her down on a bed and groping her at a house party in Maryland in the early 80's when Kavanaugh was 17 and Ford was 15. Both were minors at the time. Ford says that Kavanaugh has been drinking.
Ford said that she thought Kavanaugh was going to "inadvertently" kill her, claiming, "He was trying to attack me and remove my clothing."
Ford says that the assault was stopped by Mark Judge who intervened and jumped on top of them.
Judge has completely denied that the incident ever took place. Kavanaugh also denies that the incident ever occurred. Ford did not report any of this to authorities at the time.
Sen. Feinstein has known about the allegations but hid it until last week from the public and the rest of the Senate.
Ford has donated to the Democratic National Committee (DNC), signed a letter attacking Trump's "zero tolerance" policy at the U.S.-Mexico border, asserting that it was "violating fundamental human rights", and attended a women's march protesting against President Donald J. Trump (R).
Kavanaugh is Trump's second nominee to the Supreme Court.
Both Ford and Kavanaugh are both expected to testify about the alleged incident at a hearing of the Senate Judiciary Committee.
Republicans have compared the allegations to the unsubstantiated allegations levied against Clarence Thomas when he was nominated to the Supreme Court and those levied against Roy Moore last year when he was running for the Senate.
Print this piece
Perdido Vineyards making hand sanitizer during COVID-19 crisis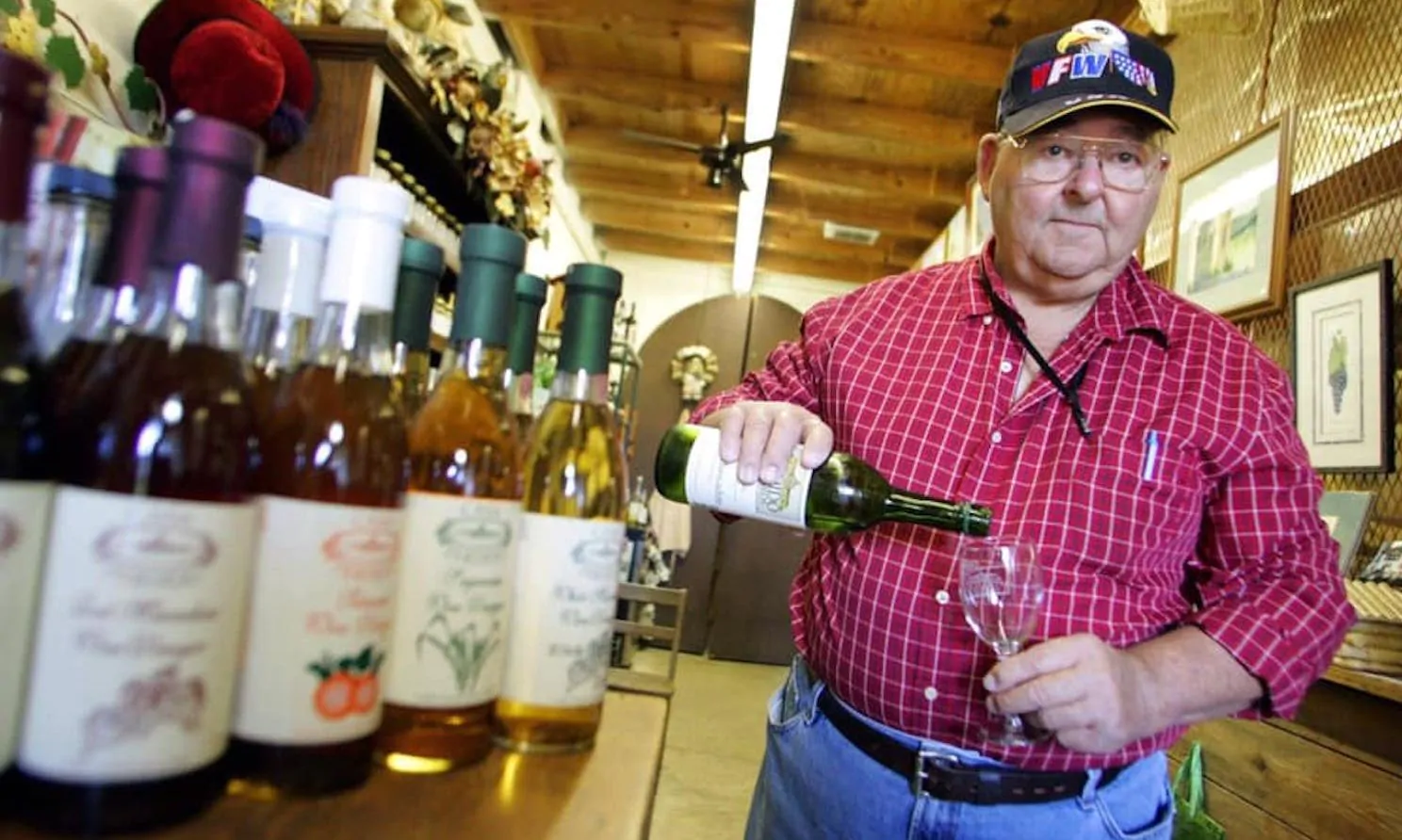 Jim Eddins, president of Perdido Vineyards, has always been a fighter. 
Now he's helping his community fight the deadly COVID-19 virus by pivoting his business from crafting muscadine wine and wine vinegars to making hand sanitizer. 
Eddins, a retired U.S. Marine, opened the first winery in Alabama in the 1970s. 
"He's used to fighting," said Sherri Clay, marketing director at the vineyards who spoke to APR on Thursday. "So he's just fighting something else, is the way he's looking at it." 
The numbers of COVID-19 cases and hospitalizations, as a result, have been steadily increasing in Alabama. As of Thursday, there were 472 confirmed cases and two deaths. 
Health experts and state officials urge the public to practice social distancing, stay home when at all possible, wash their hands frequently and thoroughly, and use hand sanitizer. 
Clay said Eddins spoke with Alabama treasurer John McMillan, state Emergency Management Agency Director Brian Hastings, and others about the need for hand sanitizer during the pandemic. 
The decision was made to initially offer the product to first responders, nursing homes, essential businesses and to the local community, Clay said. 
They're still waiting on one ingredient to finish the first batch, but Clay said they're having trouble acquiring gallon jugs needed to bottle the product. They got 48, but the first batch will fill 66 gallons, she said. 
"Everybody's probably got the same idea across the country or, people are buying them to put water in," Clay said of the hard-to-find containers. 
Regardless, Clay said they're getting orders. Already, all 48 gallons of the hand sanitizer have been claimed.  
"Because of the response we're already making plans to do a second batch," Clay said, adding that 11 gallons of the next batch have also been claimed. 
It's not hard for a winery to learn to combine alcohol, glycerin and other ingredients into hand sanitizer, but it helps to have an employee with experience. 
"Lucky for us our distiller is also a retired pharmacist, so he's making it to the World Health Organization standard of 80 percent alcohol," Clay said. 
Ross Centanni, the company's distiller, said federal regulations that govern manufacturing of such products were loosened temporarily to allow companies like the vineyard to produce the vital product.   
"I've got a quantity of 95 percent alcohol, which is what hand sanitizer requires, so let's get in here and help the community and the first responders out," Centanni said. 
Centanni said just like the jugs, he's seen evidence of people buying up bulk ingredients used in the making of hand sanitizer. He suspects some are making a profit off of the crisis.
"There are entrepreneurs out there that are going to go corner the market on glycerine and go sell it for exorbitant prices," he said, adding that he's seen evidence on Ebay that seems to indicate that's happening. Still, he's certain he'll manage to get what's needed to make more.
The vineyards regular business has been down, Clay said, but the focus is on helping by doing what they can. 
"This is a priority," Clay said. "We need to get a jump on this and try to prevent it, and the best place to start is with our own community."
Perdido Vineyards also operates Boogie Bottom Spirits, which produces rum and muscadine brandy.
Print this piece