DeVos: School districts can use federal money to arm administrators, teachers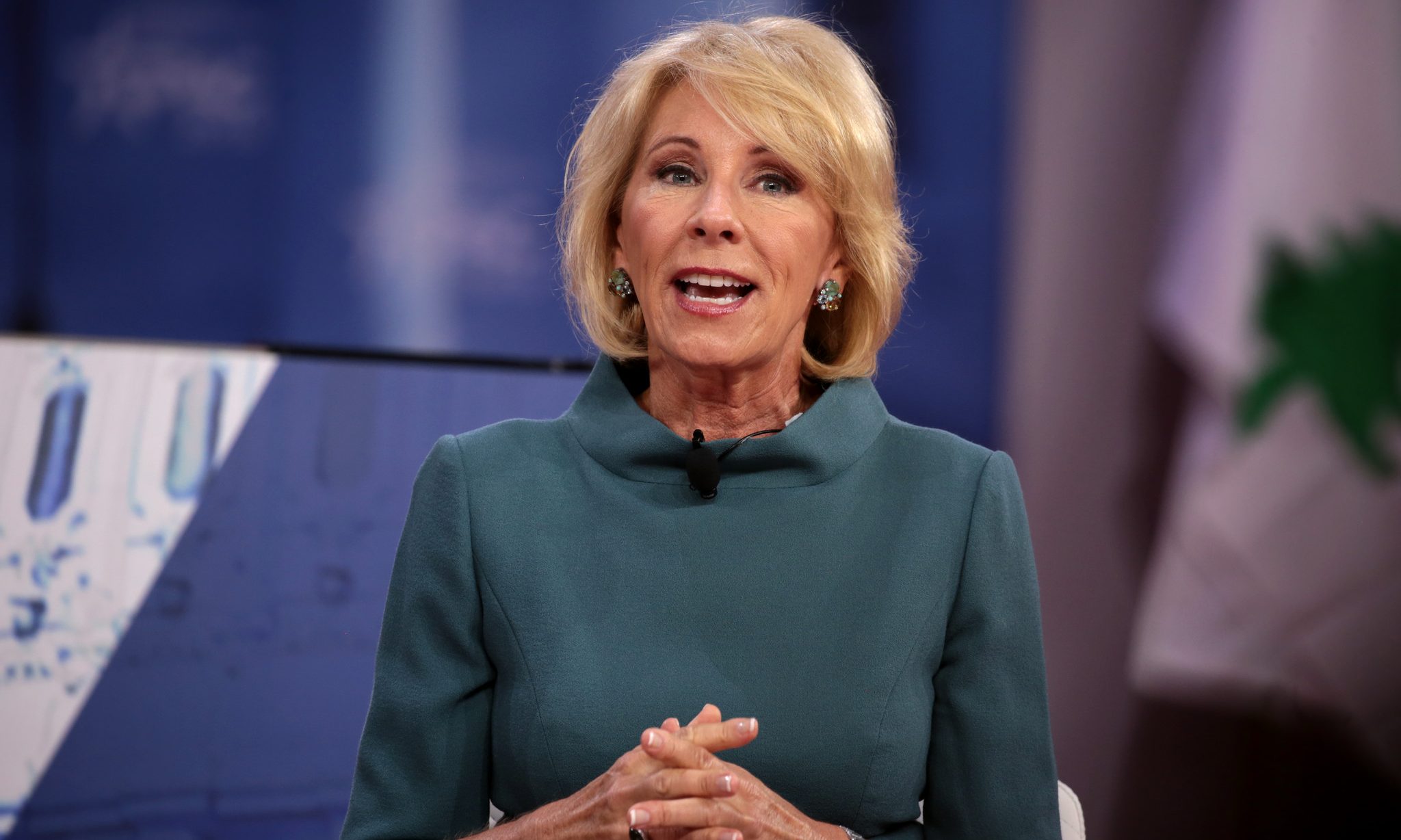 U.S. Secretary of Education Betsy DeVos says that she believes that school districts can use federal ESSA dollars to purchase weapons for teachers or school administrators.
Sec. DeVos said that she believes that Student Support and Academic Enrichment grants under Title IV money of the ESSA law can be used for weapons; but that is a decision that is left to state and local school boards to decide. The money can already be used for a range of purposes, including arts education, Advanced Placement course fees, school safety, foreign-language classes, computer science, and student mental health.
That pot of money received a $700 million boost in the most recent spending bill, to $1.1. billion. Most districts receive at least $10,000 under the grant and some receive $1 million or more.
U.S. Representative Bobby Scott (D-Virginia) and a group of Democratic lawmakers wrote to DeVos asking if she was going to write any guidance on this for districts.
"Let me be clear: I have no intention of taking any action concerning the purchase of firearms or firearms training for school staff under the ESEA," DeVos wrote in response to the letter from Rep. Scott. "Congress did not authorize me or the department to make those decisions."
U.S. Assistant Secretary of Elementary and Secondary Education Frank Brogan told the Associated Press that states and local jurisdictions always "had the flexibility" to decide how they use their federal education funds.
Brogan told the AP that arming educators "is a good example of a profoundly personal decision on the part of a school or a school district or even a state."
Some state school boards, led by Massachusetts and Connecticut, have already passed orders banning districts from using the ESEA money to arm school teachers.
Following the school shooting in Parkland, Florida some Alabama state legislators wanted to arm teachers in order to provide a last line of defense against the possibility that a gunman will similarly attack Alabama children. State Representative Will Ainsworth (R-Guntersville) introduced legislation that would allow certain teachers and administrators that pass a mental health evaluation and receive similar training that police officers receive. The leadership did not advance that legislation.
Governor Kay Ivey (R) has appointed a task force to look at how the state can improve school security. After the legislature failed to act, Gov. Ivey issued an executive order allowing one school administrator to be armed in schools that do not have school resource officers (SRO) assigned to it.
In Jefferson County, Sheriff Mike Hale (R) has developed a plan to put a SRO in every school in the county.
There are an estimated 300 million guns in America, the overwhelming majority of them in civilian hands. There is no known way to stop a gun man over than to use another gun man.
At this time, the Alabama Political Reporter is not aware of any Alabama school districts that are using federal ESSA dollars to purchase weapons for teachers or school administrators.
Gov. Kay Ivey is seeking her own term as Governor in the November 6 election. She faces Tuscaloosa Mayor Walter "Walt" Maddox (D). Rep. Will Ainsworth is the Republican nominee for Lieutenant Governor. He faces Muscle Shoals pastor Dr. Will Boyd (D).
(Original reporting by Education Week's Alyson Klein contributed to this report.)
https://www.edweek.org/ew/articles/2018/09/12/devos-tries-to-steer-clear-of-debate.html?cmp=eml-enl-et-news1&M=58612761&U=2931344
Print this piece
Lawmaker files bill to ban treatments for transgender kids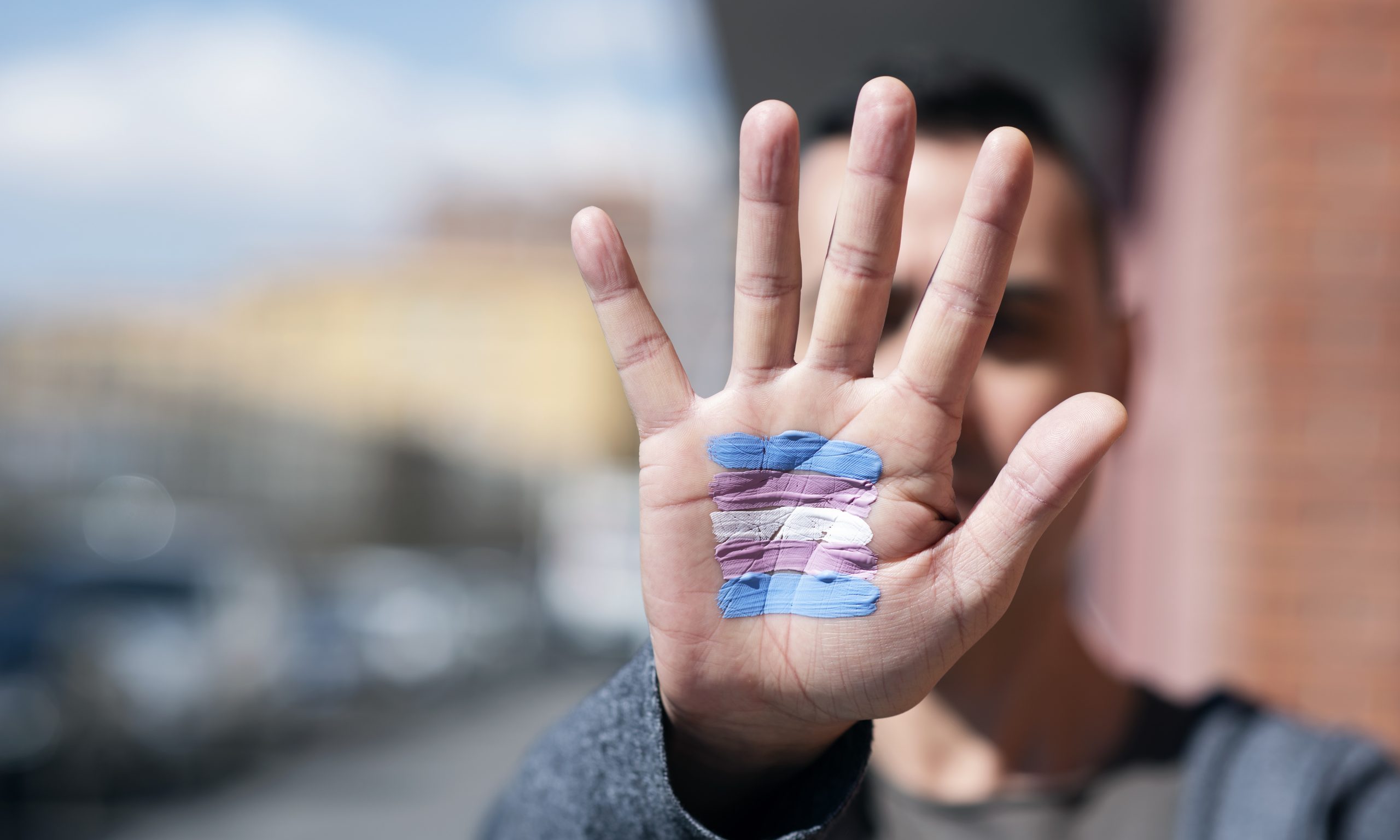 Republican Wes Allen, R-Troy, filed a bill to prevent doctors from providing hormone replacement therapy or puberty suppressing drugs to people younger than 19 who identify as transgender.
HB303, the Alabama Vulnerable Child Compassion and Protection Act,  would make it a Class C felony, punishable by up to 10 years in prison, for doctors to prescribe puberty-blocking medications or opposite gender hormones to minors. Allen's legislation would also ban hysterectomy, mastectomy or castration surgeries from being performed on minors.
"I was shocked when I found out doctors in Alabama were prescribing these types of drugs to children," Allen said in a news release. "This is something you hear about happening in California or New York but it is happening right here in Alabama and it's time we put a stop to that practice."
Allen said that children experiencing gender dysphoria are struggling with a psychological disorder and that they need therapeutic treatment from mental health professionals instead of medical intervention that would leave their bodies "permanently mutilated." 
"These children are suffering from a psychological disorder, just as someone who is suffering with bipolar disorder or schizophrenia but we treat those patients and try to help them. We should treat these psychological disorders as well."
In 2018, a policy statement from the American Academy of Pediatrics (AAP) said that:
"Transgender identities and diverse gender expressions do not constitute a mental disorder; 

Variations in gender identity and expression are normal aspects of human diversity, and binary definitions of gender do not always reflect emerging gender identities; 

Gender identity evolves as an interplay of biology, development, socialization, and culture; and

If a mental health issue exists, it most often stems from stigma and negative experiences rather than being intrinsic to the child"
The World Health Organization (WHO) announced in 2018 that it was removing "gender identity disorder" from its global manual of diagnoses and reclassify "gender identity disorder" as "gender incongruence," which is now listed under the sexual health chapter rather than the mental disorders chapter. 
In a 2018 interview, Dr. Lale Say, a reproductive health expert at the WHO, said that gender incongruence was removed from the list of mental health disorders because "we had a better understanding that this was not actually a mental health condition and leaving it there was causing stigma. So in order to reduce the stigma, while also ensuring access to necessary health interventions, this was placed in a different chapter."
In 2012, the American Psychiatric Association revised the Diagnostic and Statistical Manual of Mental Disorders (DSM) to remove the term "gender identity disorder" from the manual and add the term "gender dysphoria."
Allen's bill will be considered by the Alabama House of Representatives in the coming weeks.
Print this piece