Jay Mitchell campaigns in St. Clair County
Republican nominee for the Alabama Supreme Court Jay Mitchell addressed the influential St. Clair County Republican Party at City Market Grill in Pell City Thursday.
Mitchell said that he wants to go to Montgomery and be part of, "Restoring confidence in what we do in Montgomery."
Jay Mitchell said that he was born in Mobile and grew up in the Wiregrass. When he was ten, his family moved to Homewood. Mitchell went to Birmingham Southern where he played basketball and was part of a Division 3 basketball national championship team. Mitchell went to the University of Virginia School of Law, where he met his wife.
Mitchell and his wife, Elizabeth live in Homewood, with their four children. Jay is a partner with Maynard, Cooper & Gale in Birmingham. He has handled numerous cases at both the trial and appellate levels. He is recognized as one of the top attorneys in the United States
Mitchell said that if he is elected to the Alabama Supreme Court he is going to focus on what does the law say. "I believe that we have a responsibility as the Judiciary to stay on the right side of our boundary line and not become some sort of a super legislative group."
"I am not running for a paycheck, I am not running for a safe seat," Mitchell said. I am going to Montgomery to work.
Mitchell said that he is glad that if he goes to Montgomery that St. Clair County District Attorney Richard Minor (R) will be working in the Judicial Building with him. Minor is the Republican nominee for the Court of Criminal Appeals. Minor has no Republican opponent.
Mitchell said that retired St. Clair County Judge Jim Hill does a great job representing St. Clair County in the Alabama legislature.
Mitchell said that "there is a great forgetting going on" right now. We are forgetting how the country was founded, the liberties guaranteed by the Constitution, and how men have sacrificed to protect our liberties. Mitchell promised that if he is elected to the Alabama Supreme Court that he will take time to talk to school groups. I am committed to do my part to help educate the next generation about this country.
Mitchell's race is one of just two state appellate court races where the Democrats fielded a candidate. Mitchell faces Jasper attorney Donna Wesson Smalley (D) in the November general election.
Associate Justice Tom Parker (R) is running against Jefferson County Judge Robert Vance (D) for Chief Justice of the Alabama Supreme Court.
Former St. Clair Republican Party Chairman Paul Thibado said that we need to put a lot of effort into recruiting new people particularly young people to the county party. St. Clair County should be an industrial mecca.
St. Clair County Republican Party Chairman Lance Bell said that the newly elected St. Clair County Republican Party representative on the State Republican Executive Committee Emory Cox has had to resign his post because he has taken a job in the White House.
The St. Clair County Party Executive Committee members there elected St. Clair County School Board Attorney John Rhea to fill the vacancy. There was no opposition.
Bell said that Richard Minor was also stepping down from the State Republican Executive Committee and that the county party executive committee will vote on his replacement next month. The October meeting is tentatively set to be held in Moody.
St. Clair County Circuit Clerk Annette Manning Hall reminded the Republicans present that absentee ballots become available at her office on Monday, September 24.
Bell said that Kay Ivey's St. Clair County Chairman Bill Morris was going to need help manning stations at the polls on election day.
Gov. Kay Ivey (R) faces Tuscaloosa Mayor Walter "Walt" Maddox (D).
Print this piece
Buttigieg's campaign announces Dixon, Rice will lead on the ground efforts in Alabama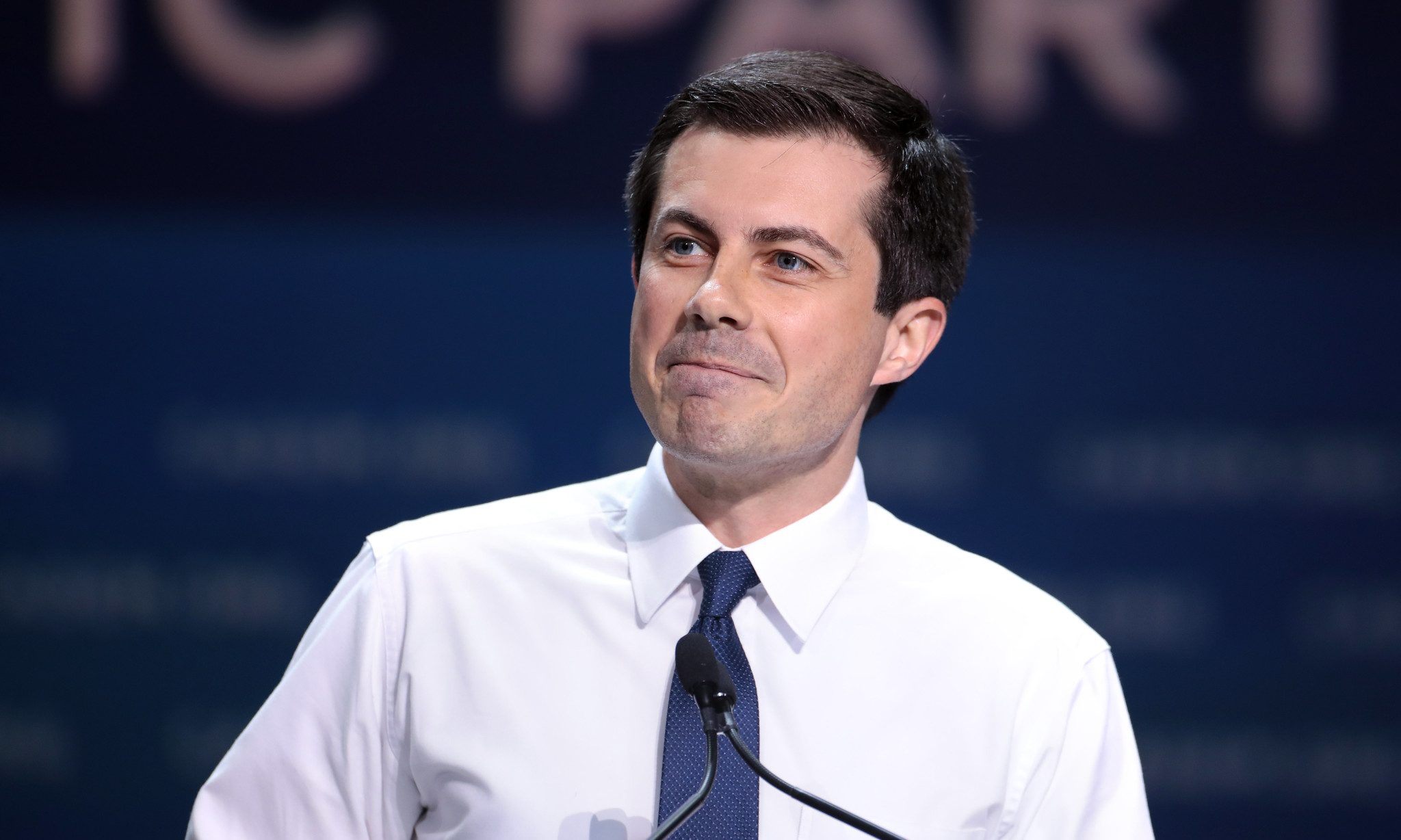 Pete Buttigieg's campaign announced that starting on Monday, Stephenie Dixon and Matthew Rice will lead the Buttigieg campaign's on-the-ground efforts in Alabama.
The Alabama presidential primary is less than three weeks away and the 38 year-old South Bend, Indiana Mayor is locked in a tight race with U.S. Senator Bernie Sanders (I-Vermont) after Iowa and New Hampshire. Sen. Amy Klobuchar (Minnesota) is in third. Former New York City and mega billionaire Michael Bloomberg skipped the early states and is pouring millions of his own money into the race. Former Vice President Joe Biden and Sen. Elizabeth Warren (Massachusetts) are struggling to resurrect their campaigns after disappointing finishes in the first two contest. Bloomberg and Sanders both been actively organizing in Alabama.
"We are building the campaign that will not only win this nomination but will defeat Donald Trump in November," said Samantha Steelman, Pete for America Organizing Director for Super Tuesday States. "To compete in all the states on Super Tuesday, you need a massive network of grassroots volunteers. For months, we have had a team that has been building that organization by harnessing the energy and grassroots momentum behind Pete and turning it into real organizing work. This ramp up will provide more staff and resources to train, resource, and guide our 25,000 volunteers in Super Tuesday states that will push our campaign across the finish line on March 3rd."
Dixon and Rice have been tasked with helping further resource and train grassroots volunteer networks in Alabama's seven congressional districts who have shared Pete's message across the state since last year.
Buttigieg has visited Alabama already but the Pete for America campaign has not announced another Alabama visit. Buttigieg will make five upcoming trips in the next two weeks that will take Mayor Buttigieg to Super Tuesday states: California, Colorado, North Carolina, Utah, and Virginia.
The campaign has also announced a six-figure digital buy in several Super Tuesday states.
Buttigieg's campaign claims that their message of belonging has inspired a grassroots campaign across the country. The campaign has built up volunteer leadership teams that are working in every single congressional district in all Super Tuesday states. Buttigieg's volunteer-led teams are already hosting events and recruiting more volunteers for door knocking, phone banks, and other volunteer action in Super Tuesday states.
In addition to staff on the ground, Pete for America is also activating and ramping up activity in coalition groups like Students for Pete and Veterans & Military Community for Pete. The campaign has over 80 Students for Pete chapters in Super Tuesday states including Troy University and Jefferson State Community College, to name a few. Chapter leaders have been trained on all aspects of the campaign, including digital organizing, field, and policy advocacy. As part of this ramp-up, Pete for America is engaging student groups to have organizing meetings to welcome new staff. Veterans & Military Community for Pete has more than 1,600 active members in Super Tuesday states that will ramp up organizing activities as well.
Pete for America is also organizing online in Alabama. The campaign has over 150 digital captains, with a presence in every Super Tuesday state who are engaging supporters and bringing them into its relational organizing program. The campaign's digital Welcome teams and Local teams will be finding and identifying new supporters online, welcoming them into the Pete community, and then connecting them to local resources both online and on the ground to get involved – translating online support to offline action.
Buttigieg is a veteran and if elected would be the youngest President in American history. He would also be the first openly gay president.
The Alabama presidential primary is March 3.
Whoever wins the Democratic nomination for President will face incumbent President Donald J. Trump (R) on November 3.
Print this piece