August Alabama employment breaks record for fourth consecutive month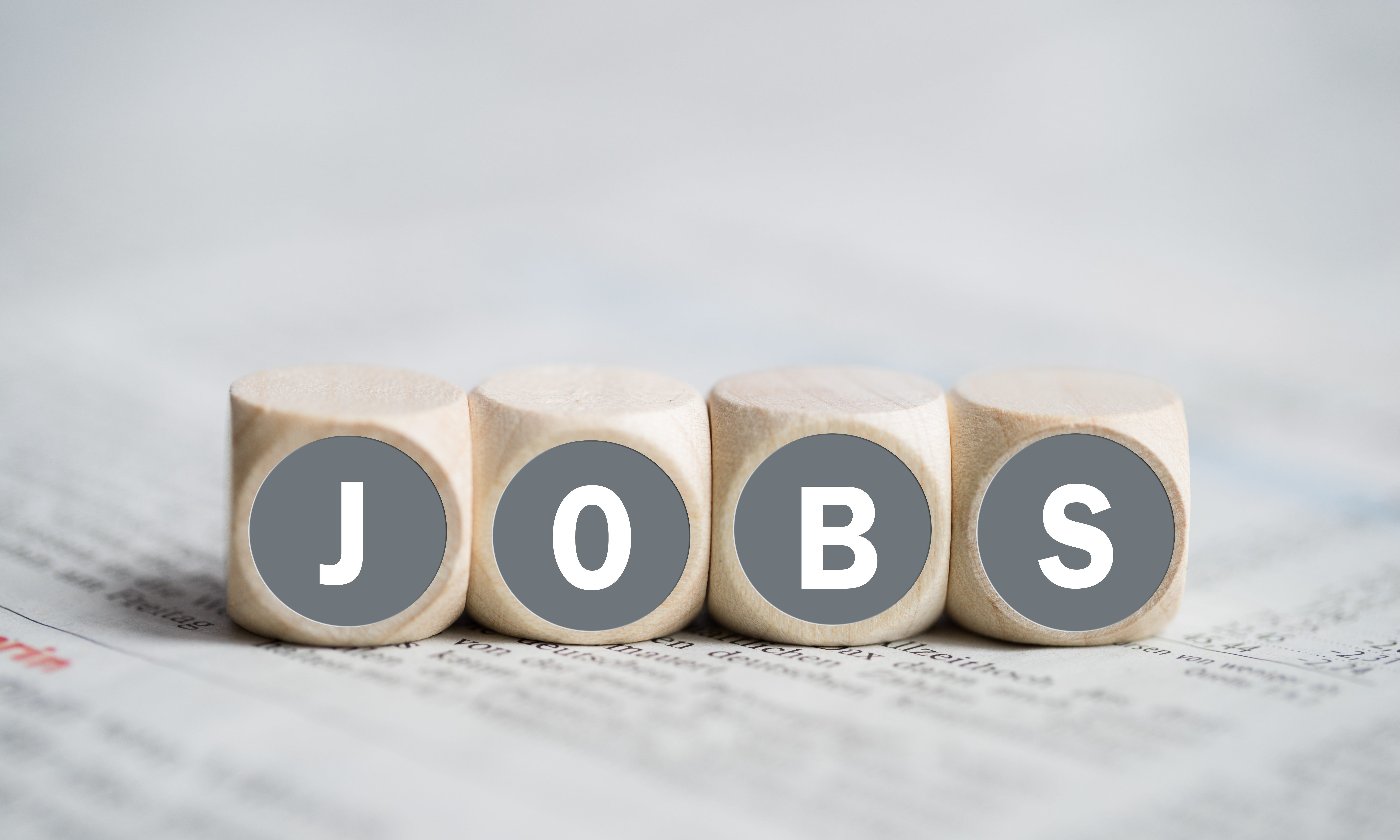 Alabama Department of Labor Secretary Fitzgerald Washington announced that more than 2.1 million people were working in Alabama in August, breaking the previous employment record for the fourth consecutive month.
"For four months in a row now, we've been breaking employment records," Washington said. "Thirty-two thousand more Alabamians are working now than last year. We've also seen our labor force grow by 37,000, meaning more people have confidence in the economy and their ability to find a job – and the majority of those have found work, which is great news."
Alabama Governor Kay Ivey (R) took to Twitter to make the announcement.
"For the 4th consecutive month, Alabama has broken the record for having the MOST employed people EVER!" Gov. Ivey said on social media. "That's further proof that #WeHaveJobs & more Alabamians are able to provide for their families! Our @al_labor deserves to be commended for their role in this outstanding news."
2,112,274 Alabamians were counted as employed in August 2018, which is up from 2,105,577 in July, and up 32,101 from August 2017's count of 2,080,173.
The civilian labor force, which is composed of people who are working or looking for work, increased over the year by 36,929, up to 2,203,485, compared to August 2017's count of 2,166,556.
"Our jobs count continues to remain well above two million," Washington added. "The sectors that are experiencing the most yearly growth are sectors with traditionally high wages, like professional and business services, manufacturing, and construction. In fact, professional and business services employment, which includes high paying occupations like Operations Managers, Software Developers, and more, is at a record high."
Professional and Business Services employment currently measures 252,100, the highest level ever experienced.
Average hourly wages for selected occupations in this sector include: General and Operations Managers at $59.46/hr., Software Developers, Applications at $45.36/hr., and Database Administrators at $40.64/hr. Wages for other occupations can be found online at: www.labor.alabama.gov/lmi by using the "Alabama Wage Lookup" tool.
Over the year, wage and salary employment has increased by 23,300 jobs. The biggest gains are in the professional and business services sector which has gained 9,500 jobs over the last year. This has been followed by the manufacturing sector with 8,200 jobs, and the construction sector is up 2,300 jobs.
Wage and salary employment increased in the August by 9,600.
Alabama's preliminary, seasonally adjusted August unemployment rate is 4.1 percent, unchanged from July's rate, and slightly above August 2017's rate of 4.0%. August's rate represents 91,211 unemployed persons, compared to 90,928 in July and 86,383 in August 2017.
Unemployment hit a record low of 3.7 percent in January.
In August, 64 of 67 counties saw their unemployment rates decrease or remain unchanged. 25 of the 26 major cities, and all metros saw either a decrease or no change in their rates from July to August.
The counties with the lowest unemployment rates are: Shelby County at 3.1 percent, Cullman County at 3.4 percent, and Marshall County at 3.5 percent. The counties with the highest unemployment rates are: Wilcox County at 10.0 percent, Clarke County at 8.1 percent, and Lowndes County at 7.9 percent.
The major cities with the lowest unemployment rates are: Vestavia Hills at 2.8 percent, Homewood, Hoover, and Alabaster at 3.0 percent, and Madison at 3.2 percent. The ajor cities with the highest unemployment rates are: Selma at 8.2 percent, Prichard at 7.3 percent, and Bessemer at 5.5 percent.
Republican are seizing on the booming economy as a reason to elect Republicans.
"This week, the National Federation of Independent Business (NFIB) released its Small Business Optimism Index from the month of August, and it showed a new record high in the survey's 45-year history,"
Congresswoman Martha Roby (R-Montgomery) said. "It has become increasingly clear that Americans are working and prospering, and small businesses are thriving. Thanks to our conservative, pro-growth policies, our economy is booming. I will keep fighting for hardworking Alabamians and our job creators in AL-02 who contribute so much to our local economy. I look forward to seeing this exciting momentum continue!"
Gov. Kay Ivey is seeking her own term as Governor. She faces Tuscaloosa Mayor Walter "Walt" Maddox (D) in the November 6 general election.
Print this piece
Sewell implores Alabamians "to speak out and demand change without violence"
Alabama U.S. Rep.Terri Sewell said that her heart aches for George Floyd and that anger should be directed not to violence but to action.
"The heroes of the Civil Rights Movement showed us it is possible to change history without damaging property and torching businesses that our community members depend on, so I implore all Alabamians to speak out and demand change without violence," Sewell said. "We cannot let violence distract from the legitimate anger and frustration that we must channel toward action. I pray for both peace and justice."
Sewell posted a video message Monday in response to protests across the country, which have at some points, turned violent and chaotic. On Sunday, several reporters were attacked in Birmingham, and some businesses were vandalized.
The representative's video message comes after Birmingham Mayor Randall Woodfin and Montgomery Mayor Steven Reed also called peaceful demonstration. Birmingham implemented a curfew in response to the riotous demonstrations Sunday evening, but the city also removed a Confederate monument from Linn Park.
"To all those who feel marginalized because of the color of your skin: I see you and I hear you," Sewell said. "Your pain and hopelessness is legitimate — since the founding of our nation, our criminal justice system has failed our black and brown communities. My heart aches for George Floyd, Ahmaud Arbery, Breonna Taylor and the countless others whose senseless deaths have not made the national news cycle."
Sewell represents Alabama's 7th Congressional District and is the only black member of Alabama's congressional delegation.
"As a daughter of Selma, I myself have struggled to reconcile with the moment in which we continue to find ourselves, over and over," Sewell said in the video statement. "The Foot Soldiers who came before us fought to create a better future, but every day we are reminded that that fight is far from over. They sacrificed their lives in pursuit of an America that lives up to its ideals – an America that we have not yet reached more than 55 years later."
Sewell said the racism that causes pain can be seen plainly in police brutality and in the staggering health disparities black communities have endured before and during the COVID-19 pandemic.
"It can be seen in thinly-veiled attempts to put African Americans in our place, holding on to and idolizing a time when our bodies were not our own," she said. "And it can be seen in the state-sanctioned holidays and monuments that honor the leaders of the Confederacy, including today, 'Jefferson Davis Day.'"
Sewell said she also knows that the vast majority of Americans across the country and in Birmingham are peacefully protesting for social justice.
"I wish I had all the answers and I could give us all the solutions we need," Sewell concluded. "For now, I promise that I will work tirelessly to do absolutely everything within my power to bring peace and justice to our communities."
"My Administration is fully committed that for George and his family, justice will be served," President Donald Trump said on Monday. "He will not have died in vain. But we cannot allow the righteous cries of peaceful protesters to be drowned out by an angry mob."
Floyd was killed while being arrested by the Minneapolis Police Department on suspicion of counterfeiting. The police officer who killed Floyd has been arrested and charged with third-degree murder and manslaughter. Activists say more widespread reform of policing and the criminal justice system needs to happen, and the other officers involved in Floyd's homicide should also be charged.
Print this piece