Fastest growth in Alabama: Baldwin, Lee Counties and the Greater Huntsville area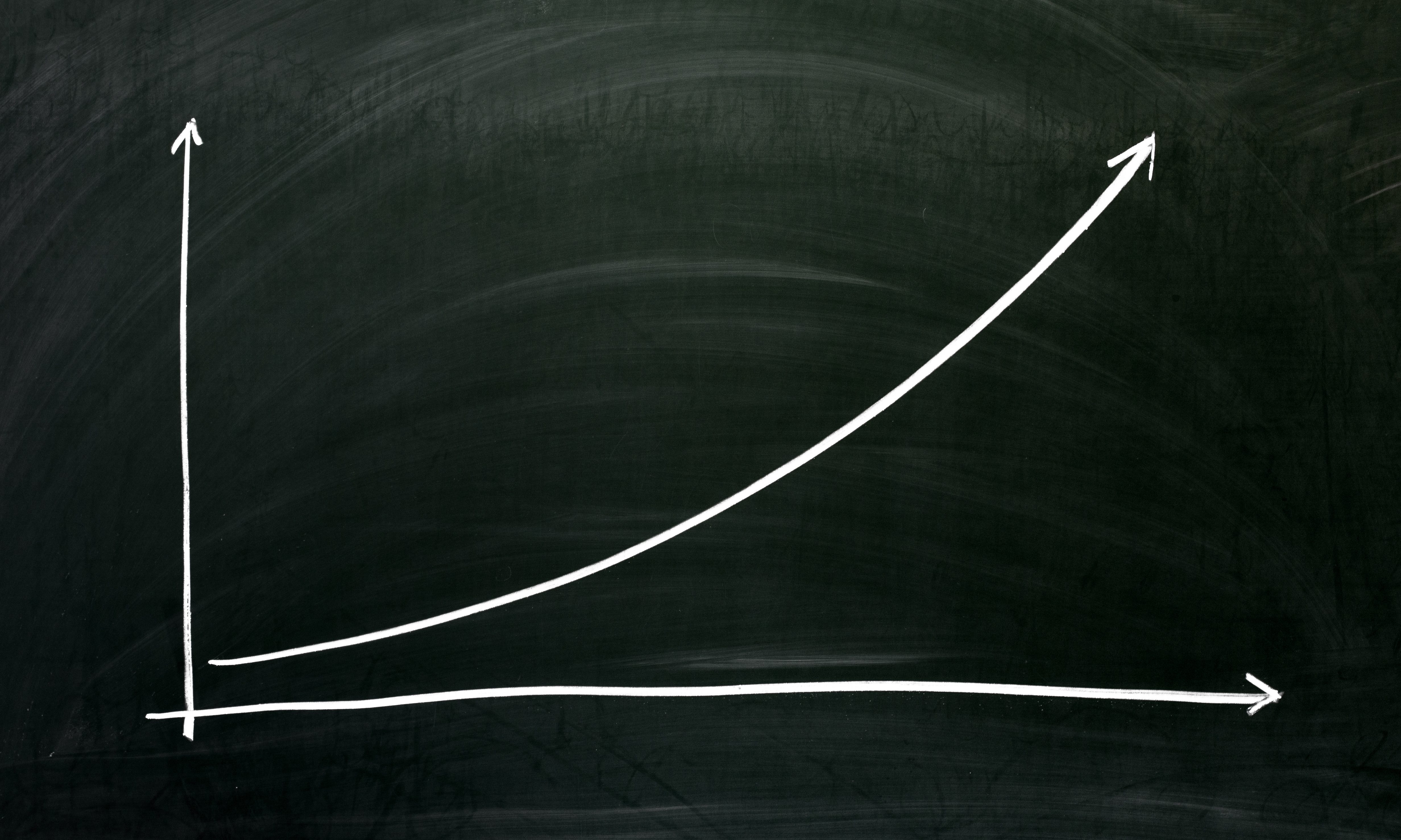 There are 383 metropolitan statistical areas (MSA) in the country. The Census Bureau estimates that only seven of the twelves MSAs in Alabama have experienced any growth since the 2010 census.
From 2010 to 2017 the U.S. Census Bureau estimates that the Daphne-Fairhope-Foley MSA has grown from just 182,265 in 2010 to 212,612 people in 2017. That is an incredible 16.68 percent increase. That makes the Daphne-Fairhope-Foley MSA in Baldwin County the thirteenth fastest growing MSA on a growth rate basis nationally.
The Auburn-Opelika MSA has grown from 140,247 to 161,604. That is a 15.23 percent growth rate and is number 19 in growth rate in the nation.
The Huntsville MSA has grown from 417,953 people in 2010 to 445,448 people in 2017. That is a 9.07 percent growth over that time period.
The three county Tuscaloosa metro area has grown from 230,262 people in 2010 to 242,299 persons in 2017. That is a 5.49 percent increase.
The Birmingham-Hoover metro area is the largest MSA in the state. It has grown from 1,128,047 persons in 2010 to 1,149,807 people in 2017. That is a 1.93 percent increase. Birmingham-Hoover is the 49th largest MSA in the country; but is only number 245 in growth rate nationally.
The Dothan MSA has a 2017 population of 147,914, up from 145,639 persons in 2010. That is a 1.56 percent increase.
The Mobile MSA increased from 412,993 people in 2010 to 413,955 in 2017. That is an increase of just .23 percent.
The Florence-Muscle Shoals MSA has an estimated 2017 population of 147,038. That is a decline from 147,137 persons in 2010. That is a .07 percent decline.
The four county Montgomery MSA had a 2010 population of 374,536. The Census Bureau estimated that that population has declined to 373,903. That is a .17 percent decline.
The Decatur MSA has a 2010 population of 153,829. The Census Bureau estimates that the MSA has declined to just 151,867 in 2017. That would be a 1.28 percent decline.
The Gadsden MSA which consists of just Etowah County had a 2010 population of just 104,430. The Census Bureau estimates that Etowah County has dropped to just 102,755 people. That is a decline of 1.60 percent since the last census.
The Anniston-Oxford-Jacksonville MSA which consists of just Calhoun County had a 2010 population of just 118,582 people. The Census Bureau estimates that the Anniston-Oxford-Jacksonville MSA has a population in 2017 of just 114,728. That is a decline of 3.24 percent which would rank Anniston-Oxford-Jacksonville at number 361 out of 383 MSAs in terms of growth rate.
The state was hit extremely hard in the Great Recession, which was exacerbated by the confusion and chaos surrounded the Jefferson County bankruptcy. Jefferson County is by far the largest county in the state; but experienced several post recession years where financial issues surrounding the massive sewer system debt made it difficult for the state's largest county to compete to recruit new employers. As a result, a lot of jobs and young people entering the prime of their working careers left the Birmingham-Hoover MSA to pursue greater opportunities elsewhere. The Birmingham area has also been hard hit by gang violence and the opioid crisis.
Huntsville on the other hand grew despite cuts in military spending during the presidency of Barack H. Obama (D). Now, President Donald J. Trump (R) is President and there is strong bipartisan support for increased defense spending. As the home of Redstone Arsenal and numerous defense contractors, Huntsville is uniquely positioned to benefit from increased spending on military research and weapon systems. Additionally Huntsville has grown their manufacturing and high tech sectors.  According to the Census Bureau, Huntsville passed Mobile in population in 2016 for the position as the third largest city in the state. There are projections showing that Huntsville will surpass Birmingham as the largest city in Alabama within five years.
The Census estimates that 4,875,000 people lived in Alabama in 2017, up from 4,785,000 in 2010. 2,383,113 Alabamians live in the four largest Metropolitan Statistical Areas, Birmingham, Huntsville, Mobile, and Montgomery MSAs. That is over 48.88 percent of the state.
Governor Kay Ivey (R) is encouraging everyone to participate in the 2020 Census that congressional reapportionment is based on. At this point, there appears to be a strong likelihood that Alabama could go from the current Seven Congressional Districts to just six based on early population growth estimates.
Print this piece
Sessions: FFRF's demands that Ivey stop praying is ridiculous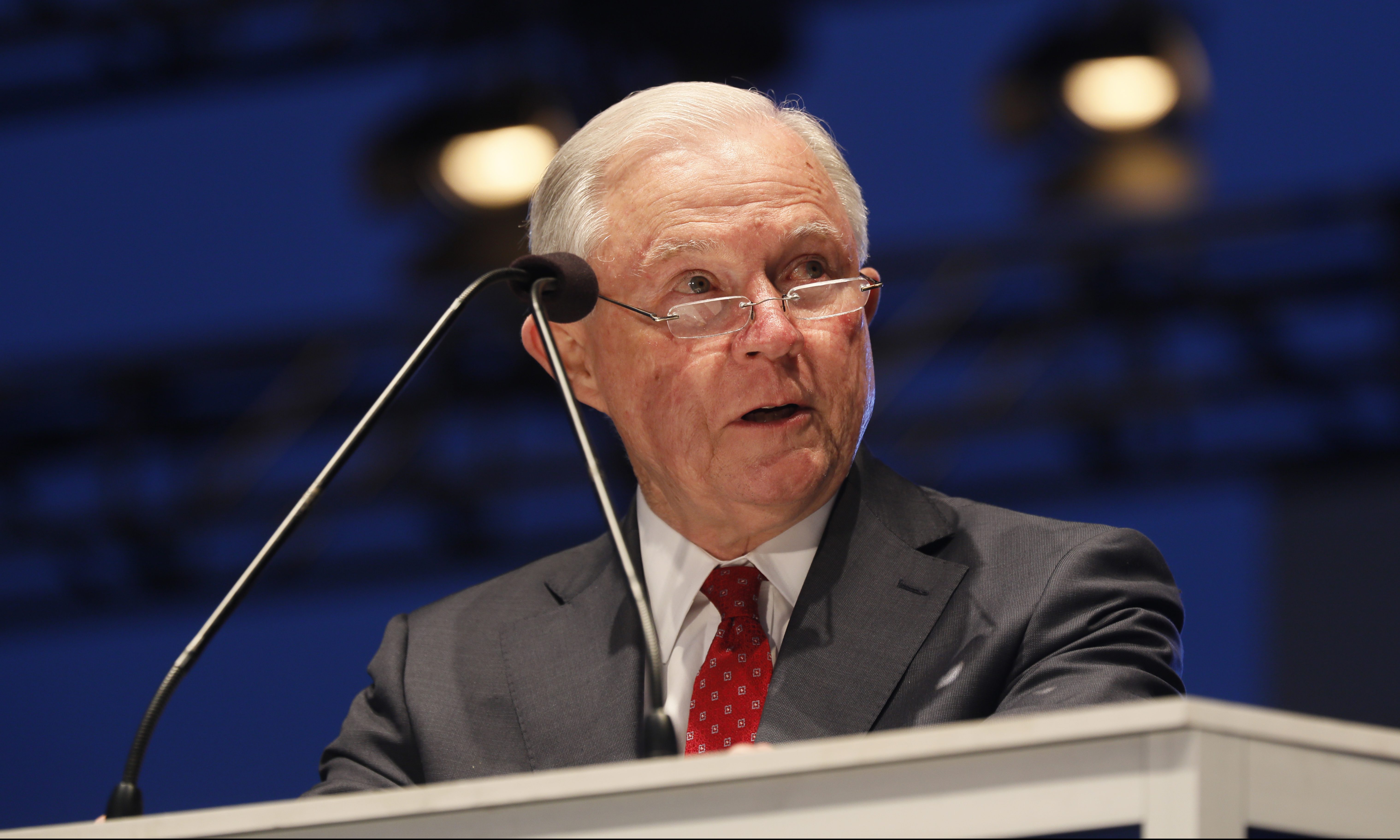 Wednesday, former Senator and GOP Senate candidate Jeff Sessions, R-Alabama, said that Alabamians will not be intimidated by the Freedom From Religion Foundation. Sessions was responding to a letter that the FFRF sent to Alabama Governor Kay Ivey (R) demanding that she stop praying at press conferences and citing scriptures.
"This is RIDICULOUS," Sessions said. "Alabamians will NOT be intimidated by Freedom From Religion Foundation atheists spouting constitutional heresies in their war on religion. My friend Governor Kay Ivey is completely within her God-given and constitutional rights to pray for Alabama, and I stand with her!"
"The FRFF atheists want to force Governor Ivey and all public officials to hide their deeply-held convictions," Sessions continued. "THEY are trying to impose their views AGAINST religion on US! Gov. Ivey calling for prayer for our great state & country is NOT her forcing Christianity on anyone."
"The Constitution guarantees EVERY American, even public officials, the right to freely exercise their religion," Sessions stated. "It's time this country REJECT the FRFF's extreme and unconstitutional view of religious liberty in America."
On Monday, the Wisconsin based Foundation chastised Gov. Ivey for, "Your use of your office to promote Christianity. FFRF's purposes are to protect the constitutional principle of separation between state and church and to educate the public on matters relating to non-theism."
The FFRF objected to Gov. Ivey's speech during Friday's press conference announcing that she was issuing a stay-at-home order for the State of Alabama to fight COVID-19.
"Multiple concerned Alabama residents reported that you used this official government event to promote your personal religious beliefs," the FFRF wrote. "In the middle of your speech you suddenly started preaching,"
"The good Lord reminds us in Isaiah 43:1-3, and I quote, "Do not fear for I am with you. Do not be dismayed for I am your God," Ivey said drawing the ire of the FFRF. "I will strengthen you and help you. I will uphold you with my righteous hand."
They also objected to Ivey's inviting Reverend Cromwell Handy from the Dexter Avenue King Memorial Baptist Church to speak at this official state-sponsored event."
"Reverend Handy delivered a 9-minute long sermon, during which he recited many different bible verses and referred to the pandemic as an opportunity given by God "to pause and reflect on His glory."" The FFRF continued. "To end the press conference, you asked Reverend Handy "to lead a prayer to God Almighty asking for his blessings.. Reverend Handy then led all of the government officials present in a lengthy formal prayer "in Jesus' name.""
The FFRF claimed that, "These actions amount to an endorsement of religion, specifically Christianity, in contravention of the Establishment Clause of the First Amendment."
"We urge you in the future to refrain from promoting religion in your official capacity as governor of Alabama," the FFRF stated.e
Sessions faces former Auburn head football Coach Tommy Tuberville in the Republican primary runoff on July 14. The winner of the runoff will face U.S. Senator Doug Jones (D-Alabama) in the November general election.
Sessions served in the Senate from 1997 to 2017. He left the Senate after he was confirmed as President Donald J. Trump's Attorney General and served in that role through November 2018. He was a late entry into the race for the Republican nomination for U.S. Senate.
Print this piece