Fastest growth in Alabama: Baldwin, Lee Counties and the Greater Huntsville area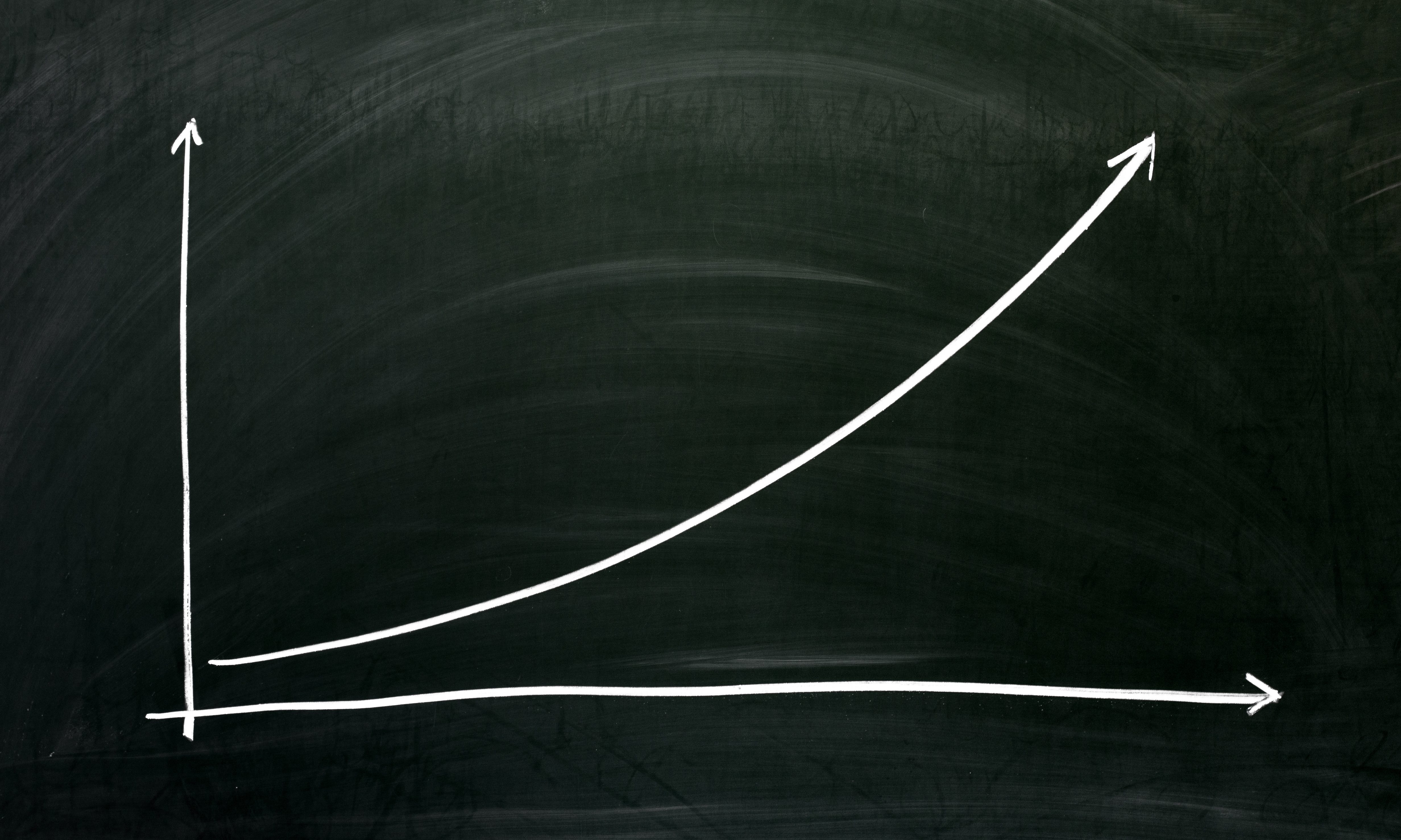 There are 383 metropolitan statistical areas (MSA) in the country. The Census Bureau estimates that only seven of the twelves MSAs in Alabama have experienced any growth since the 2010 census.
From 2010 to 2017 the U.S. Census Bureau estimates that the Daphne-Fairhope-Foley MSA has grown from just 182,265 in 2010 to 212,612 people in 2017. That is an incredible 16.68 percent increase. That makes the Daphne-Fairhope-Foley MSA in Baldwin County the thirteenth fastest growing MSA on a growth rate basis nationally.
The Auburn-Opelika MSA has grown from 140,247 to 161,604. That is a 15.23 percent growth rate and is number 19 in growth rate in the nation.
The Huntsville MSA has grown from 417,953 people in 2010 to 445,448 people in 2017. That is a 9.07 percent growth over that time period.
The three county Tuscaloosa metro area has grown from 230,262 people in 2010 to 242,299 persons in 2017. That is a 5.49 percent increase.
The Birmingham-Hoover metro area is the largest MSA in the state. It has grown from 1,128,047 persons in 2010 to 1,149,807 people in 2017. That is a 1.93 percent increase. Birmingham-Hoover is the 49th largest MSA in the country; but is only number 245 in growth rate nationally.
The Dothan MSA has a 2017 population of 147,914, up from 145,639 persons in 2010. That is a 1.56 percent increase.
The Mobile MSA increased from 412,993 people in 2010 to 413,955 in 2017. That is an increase of just .23 percent.
The Florence-Muscle Shoals MSA has an estimated 2017 population of 147,038. That is a decline from 147,137 persons in 2010. That is a .07 percent decline.
The four county Montgomery MSA had a 2010 population of 374,536. The Census Bureau estimated that that population has declined to 373,903. That is a .17 percent decline.
The Decatur MSA has a 2010 population of 153,829. The Census Bureau estimates that the MSA has declined to just 151,867 in 2017. That would be a 1.28 percent decline.
The Gadsden MSA which consists of just Etowah County had a 2010 population of just 104,430. The Census Bureau estimates that Etowah County has dropped to just 102,755 people. That is a decline of 1.60 percent since the last census.
The Anniston-Oxford-Jacksonville MSA which consists of just Calhoun County had a 2010 population of just 118,582 people. The Census Bureau estimates that the Anniston-Oxford-Jacksonville MSA has a population in 2017 of just 114,728. That is a decline of 3.24 percent which would rank Anniston-Oxford-Jacksonville at number 361 out of 383 MSAs in terms of growth rate.
The state was hit extremely hard in the Great Recession, which was exacerbated by the confusion and chaos surrounded the Jefferson County bankruptcy. Jefferson County is by far the largest county in the state; but experienced several post recession years where financial issues surrounding the massive sewer system debt made it difficult for the state's largest county to compete to recruit new employers. As a result, a lot of jobs and young people entering the prime of their working careers left the Birmingham-Hoover MSA to pursue greater opportunities elsewhere. The Birmingham area has also been hard hit by gang violence and the opioid crisis.
Huntsville on the other hand grew despite cuts in military spending during the presidency of Barack H. Obama (D). Now, President Donald J. Trump (R) is President and there is strong bipartisan support for increased defense spending. As the home of Redstone Arsenal and numerous defense contractors, Huntsville is uniquely positioned to benefit from increased spending on military research and weapon systems. Additionally Huntsville has grown their manufacturing and high tech sectors.  According to the Census Bureau, Huntsville passed Mobile in population in 2016 for the position as the third largest city in the state. There are projections showing that Huntsville will surpass Birmingham as the largest city in Alabama within five years.
The Census estimates that 4,875,000 people lived in Alabama in 2017, up from 4,785,000 in 2010. 2,383,113 Alabamians live in the four largest Metropolitan Statistical Areas, Birmingham, Huntsville, Mobile, and Montgomery MSAs. That is over 48.88 percent of the state.
Governor Kay Ivey (R) is encouraging everyone to participate in the 2020 Census that congressional reapportionment is based on. At this point, there appears to be a strong likelihood that Alabama could go from the current Seven Congressional Districts to just six based on early population growth estimates.
Tuberville, Sessions campaign together
The two former Republican primary opponents participated in a series of campaign events across the Tennessee Valley area.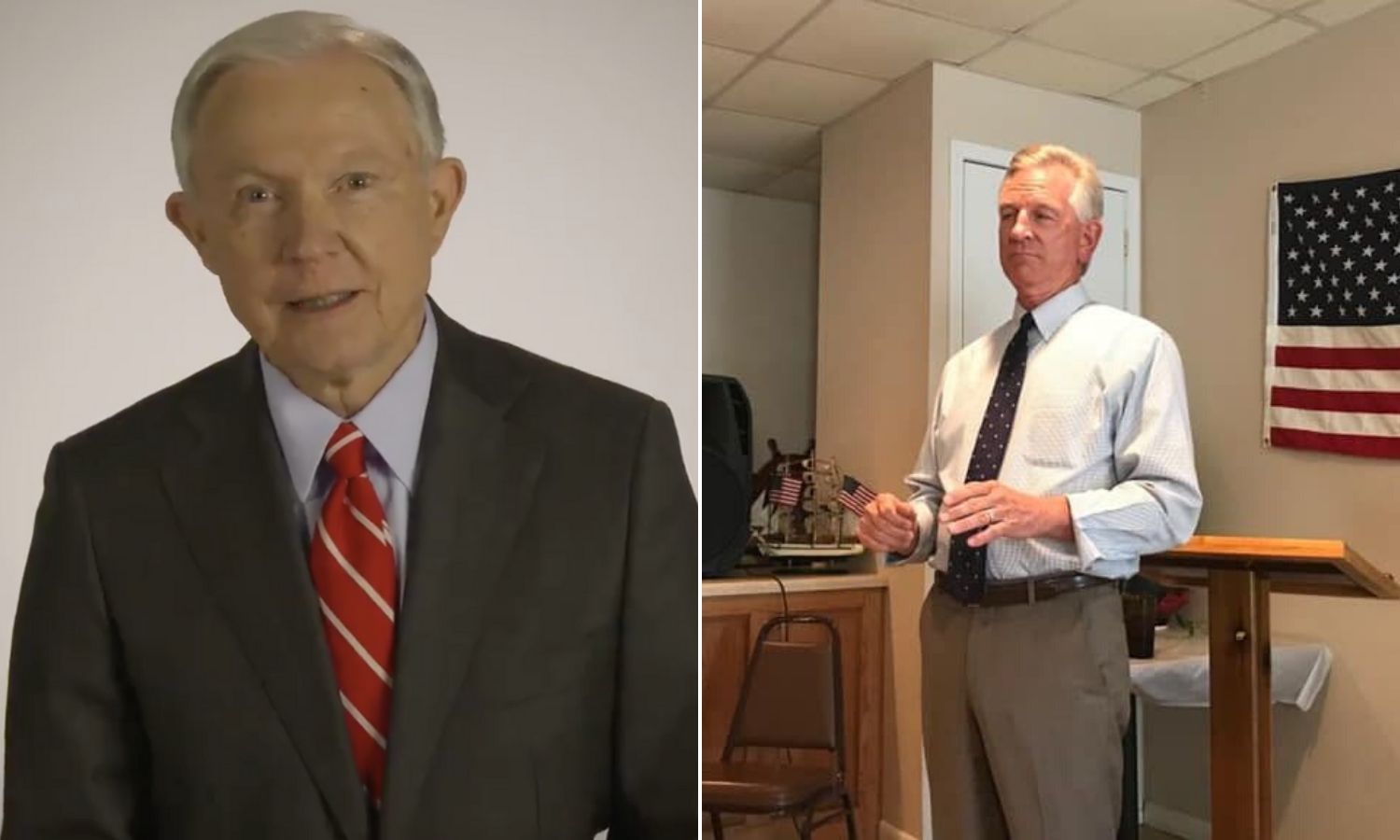 The Tommy Tuberville for U.S. Senate campaign released a social media video Thursday featuring Tuberville alongside former U.S. Sen. and Attorney General Jeff Sessions. The two former Republican primary opponents had participated in a series of campaign events across the Tennessee Valley area.
Tuberville and Sessions on Wednesday met with representatives of Huntsville's defense and technology sectors, participated in an event sponsored by the Republican Women of Huntsville and headlined multiple campaign fundraising events.
Sessions said, "Tommy, I support you 100 percent. Alabama must send you to represent us in the Senate. We cannot allow a Chuck Schumer acolyte – Doug Jones – to represent Alabama in the Senate."
"You see it on his vote on the judges and Kavanaugh and the way he's behaved about the new nominee, so I think … it would be shocking that Alabama would reelect a Doug Jones," Sessions continued. "I know you're going to win. I feel really good about it, and I'm glad that you're traveling the state hard and that you're here in this important community."
The night after Tuberville won the Republican primary runoff election, Sessions committed to doing his part to help defeat Jones and reclaim the Senate seat for the ALGOP.
"After we won the runoff, Jeff Sessions called and told me, 'Coach, I'm all in,' and today's joint events certainly demonstrate that he is a man of his word," Tuberville said following the video shoot. "Jeff Sessions understands that it's time we once again had a U.S. senator whose votes reflect our conservative Alabama values, not the ultra-liberal Hollywood and New York values of Doug Jones's high-dollar, out-of-state campaign donors."
Tuberville faces a determined Jones, who is flooding the airwaves with ads. Democrats are desperate to hold on to Jones' seat, believing that his seat could tip control of the Senate to the Democrats.
Democrats hope to hold onto their control the U.S. House of Representatives and a recent poll by Rasmussen shows Democratic presidential nominee Joe Biden with a five point lead over incumbent Donald Trump.
Sessions left the U.S. Senate to accept an appointment as Trump's first attorney general.
Jones defeated former Chief Justice Roy Moore to win the seat in the special election.
Sessions was fired by Trump in 2018 and announced his candidacy for Senate the day before qualifying ended. Tuberville had already spent ten months on the campaign trail at that point.
Tuberville defeated Sessions, Moore, Congressman Bradley Byrne, State Rep. Arnold Mooney and businessman Stanley Adair in the crowded Republican primary. Tuberville is a former Auburn University head football coach. He also coached Texas Tech, Cincinnati and Ole Miss. Tuberville won a national championship as the defensive coordinator at the University of Miami. Tuberville lives in Auburn.
The general election is Nov. 3.