Fastest growth in Alabama: Baldwin, Lee Counties and the Greater Huntsville area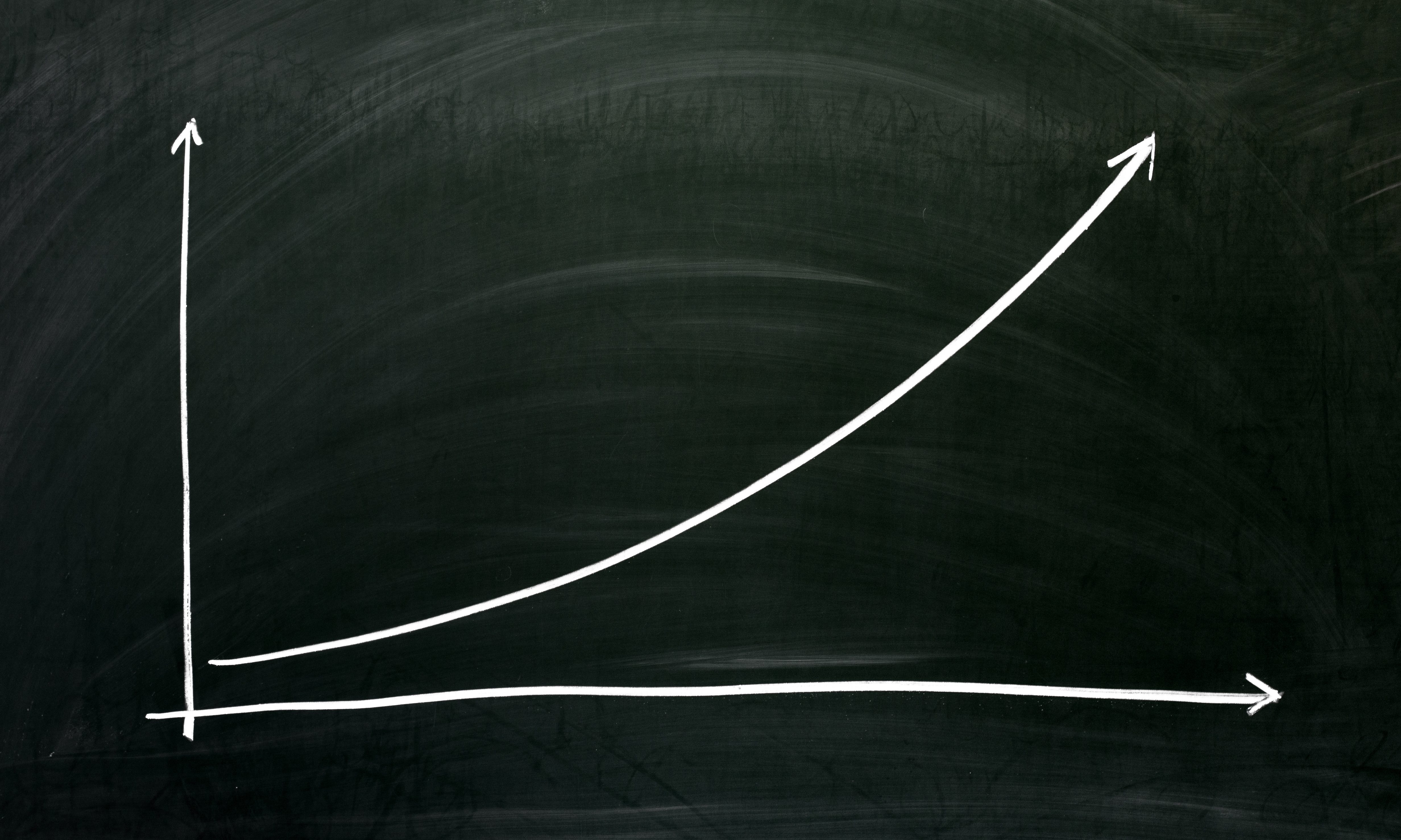 There are 383 metropolitan statistical areas (MSA) in the country. The Census Bureau estimates that only seven of the twelves MSAs in Alabama have experienced any growth since the 2010 census.
From 2010 to 2017 the U.S. Census Bureau estimates that the Daphne-Fairhope-Foley MSA has grown from just 182,265 in 2010 to 212,612 people in 2017. That is an incredible 16.68 percent increase. That makes the Daphne-Fairhope-Foley MSA in Baldwin County the thirteenth fastest growing MSA on a growth rate basis nationally.
The Auburn-Opelika MSA has grown from 140,247 to 161,604. That is a 15.23 percent growth rate and is number 19 in growth rate in the nation.
The Huntsville MSA has grown from 417,953 people in 2010 to 445,448 people in 2017. That is a 9.07 percent growth over that time period.
The three county Tuscaloosa metro area has grown from 230,262 people in 2010 to 242,299 persons in 2017. That is a 5.49 percent increase.
The Birmingham-Hoover metro area is the largest MSA in the state. It has grown from 1,128,047 persons in 2010 to 1,149,807 people in 2017. That is a 1.93 percent increase. Birmingham-Hoover is the 49th largest MSA in the country; but is only number 245 in growth rate nationally.
The Dothan MSA has a 2017 population of 147,914, up from 145,639 persons in 2010. That is a 1.56 percent increase.
The Mobile MSA increased from 412,993 people in 2010 to 413,955 in 2017. That is an increase of just .23 percent.
The Florence-Muscle Shoals MSA has an estimated 2017 population of 147,038. That is a decline from 147,137 persons in 2010. That is a .07 percent decline.
The four county Montgomery MSA had a 2010 population of 374,536. The Census Bureau estimated that that population has declined to 373,903. That is a .17 percent decline.
The Decatur MSA has a 2010 population of 153,829. The Census Bureau estimates that the MSA has declined to just 151,867 in 2017. That would be a 1.28 percent decline.
The Gadsden MSA which consists of just Etowah County had a 2010 population of just 104,430. The Census Bureau estimates that Etowah County has dropped to just 102,755 people. That is a decline of 1.60 percent since the last census.
The Anniston-Oxford-Jacksonville MSA which consists of just Calhoun County had a 2010 population of just 118,582 people. The Census Bureau estimates that the Anniston-Oxford-Jacksonville MSA has a population in 2017 of just 114,728. That is a decline of 3.24 percent which would rank Anniston-Oxford-Jacksonville at number 361 out of 383 MSAs in terms of growth rate.
The state was hit extremely hard in the Great Recession, which was exacerbated by the confusion and chaos surrounded the Jefferson County bankruptcy. Jefferson County is by far the largest county in the state; but experienced several post recession years where financial issues surrounding the massive sewer system debt made it difficult for the state's largest county to compete to recruit new employers. As a result, a lot of jobs and young people entering the prime of their working careers left the Birmingham-Hoover MSA to pursue greater opportunities elsewhere. The Birmingham area has also been hard hit by gang violence and the opioid crisis.
Huntsville on the other hand grew despite cuts in military spending during the presidency of Barack H. Obama (D). Now, President Donald J. Trump (R) is President and there is strong bipartisan support for increased defense spending. As the home of Redstone Arsenal and numerous defense contractors, Huntsville is uniquely positioned to benefit from increased spending on military research and weapon systems. Additionally Huntsville has grown their manufacturing and high tech sectors.  According to the Census Bureau, Huntsville passed Mobile in population in 2016 for the position as the third largest city in the state. There are projections showing that Huntsville will surpass Birmingham as the largest city in Alabama within five years.
The Census estimates that 4,875,000 people lived in Alabama in 2017, up from 4,785,000 in 2010. 2,383,113 Alabamians live in the four largest Metropolitan Statistical Areas, Birmingham, Huntsville, Mobile, and Montgomery MSAs. That is over 48.88 percent of the state.
Governor Kay Ivey (R) is encouraging everyone to participate in the 2020 Census that congressional reapportionment is based on. At this point, there appears to be a strong likelihood that Alabama could go from the current Seven Congressional Districts to just six based on early population growth estimates.
Print this piece
Sanders campaign seeking Bernie Victory Captains in Alabama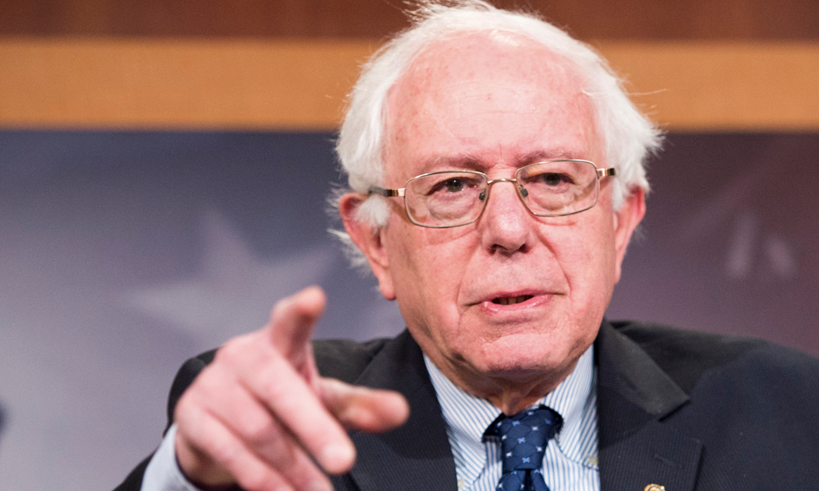 Saturday the Bernie Sanders for President campaign announced that they are seeking Bernie Victory Captains in Alabama who will host at least one Bernie event every week between now and the Alabama presidential primary on March 3.
"As a Bernie Victory Captain, you will host voter contact events like phone banks and Bernie Journeys to the states that vote before us that are vital to securing support for Bernie and our movement," the Sanders campaign wrote in recruiting emails. "You will be working with world-class organizers and dedicated supporters across the country."
"Voting for the Democratic nominee who will take on Trump is well underway," the campaign continued. "We won Iowa and New Hampshire, and mail-in and early voting ballots are being cast across the country. Before we know it, it will be your state's turn to vote! So we're looking for supporters in Alabama to join our Bernie Victory Captain program. Bernie Victory Captains are supporters who can commit to hosting one event a week between now and the Alabama primary."
Bernie Victory Captains are leading teams of people canvassing neighborhoods. They also played important roles in Sanders' win in New Hampshire and close second place finish in Iowa. Sanders had more votes in Iowa than South Bend Mayor Pete Buttigieg; but the Iowa Democratic Party ruled that because Buttigieg won more caucuses that he was the winner of Iowa and not Sanders.
"A volunteer I hosted on a Bernie Journey to New Hampshire this weekend just emailed to tell me she wouldn't have volunteered if she didn't see the event near her. Heartwarming," on Bernie Victory Captain wrote.
"Conquered my fear of canvassing. Hosted my third canvass yesterday and it went GREAT!!" another wrote.
Sanders is a U.S. Senator from Vermont. Though Sanders is an independent and a self-proclaimed socialist he caucuses with Senate Democrats.
The pro-Bernie group: Our Revolution wrote in an email: "The corporate media and the billionaire class have escalated their propaganda against Bernie and our movement."
"Chris Matthews had a near hysterical breakdown on MSNBC about being "executed" in Central Park if Bernie is elected," the group continued. "The former head of Goldman Sachs said that Bernie would "ruin" the American economy. MSNBC pretended that Buttigieg, Klobuchar, and Biden are one candidate to justify not admitting that Bernie is the frontrunner in the presidential primary race."
"As our vision of a just government that represents working people continues to gain momentum, their attacks will only become more vicious," the group continued. "Our Revolution is organizing all over America to support Bernie and a wave of progressive candidates who share our values. Rush a donation now to help us fight back against increasingly desperate corporate propaganda and organize to win in Nevada and all over the country!"
Former Vice President Joe Biden (D) had appeared to be the Democratic frontrunner; but his campaign was rocked by disappointing finishes in both Iowa and New Hampshire. Biden has been stung by GOP criticism that his son Hunter Biden profited from lucrative overseas deal in Ukraine and China off of Biden's tenure as Vice President.
Former New York City Mayor billionaire Michael Bloomberg has assembled a large campaign apparatus that includes hundreds of the Democratic Party's top operatives and strategists. He has spent more than $350 million of his own fortune into a months-long national advertising campaign that has lifted him in the polls as Biden has struggled in the early contests that Bloomberg ignored.
Bloomberg needs one more national poll sanctioned by the Democratic Party to show that he has ten percent support or more for him to participate in the next Democratic debate on Wednesday in Los Vegas. Sanders, Buttigieg, Biden, and U.S. Senators Amy Klobuchar (Minnesota) and Elizabeth Warren (Massachusetts) have already qualified to be on the debate stage.
Congresswoman Terri A Sewell, D-Selma, and U.S. Senator Doug Jones (D) have both endorsed VP Biden. The Alabama Democratic Conference and its leader Alabama Democratic Party Vice Chair for Minority Affairs Joe Reed has endorsed Bloomberg.
The Alabama Democratic Presidential primary will be on March 3.
People in states like California and South Carolina with early voting are already casting their ballots.
Original reporting by the Hill contributed to this report.
Print this piece