Opinion | Walt Maddox has lost his mind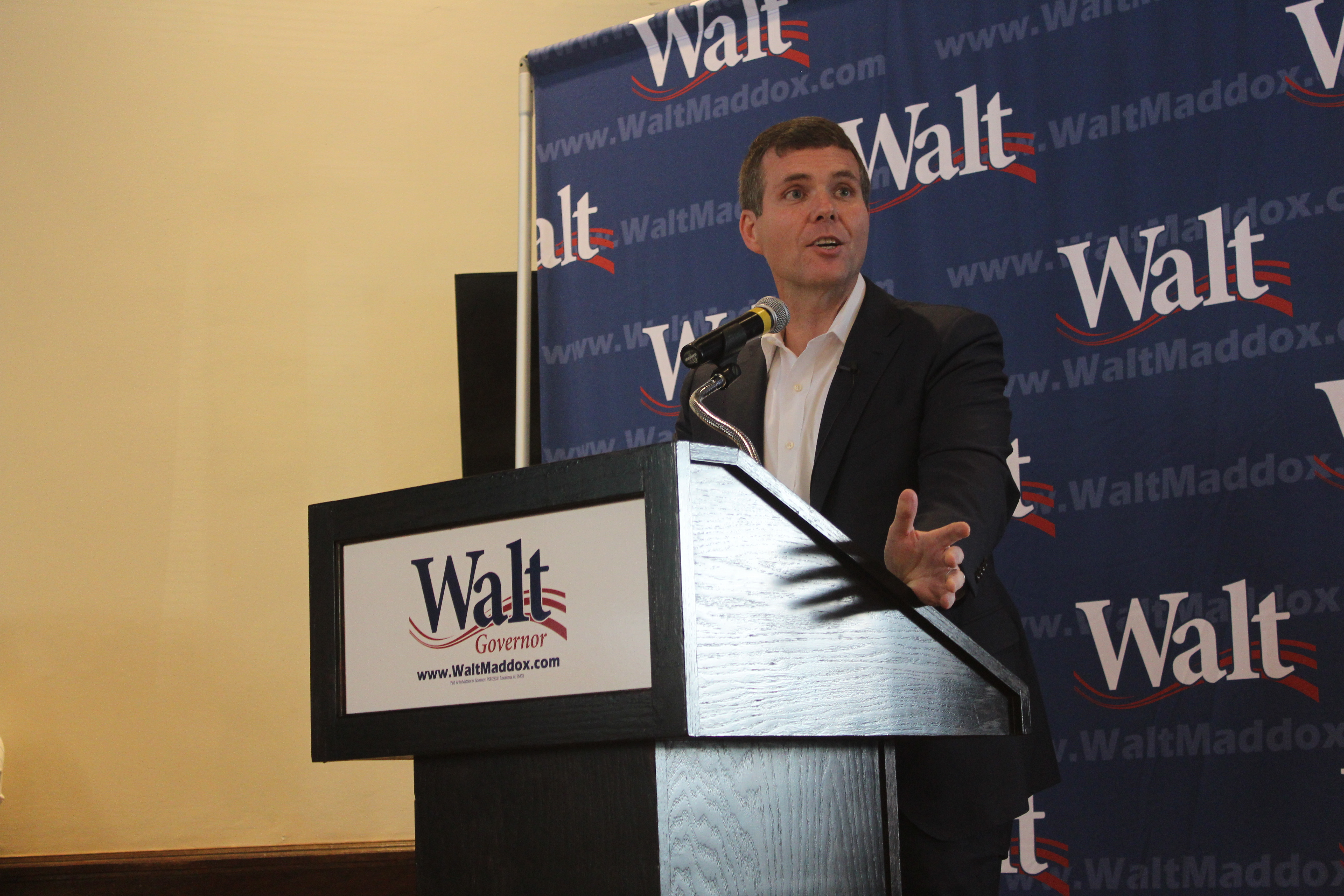 Walt Maddox is nuts.
That's the only explanation I have for what the man's doing — going around the state and trying to engage voters on the issues. Holding press conferences talking about health care and offering plans for increasing Medicaid coverage.
The guy's got an infrastructure plan. He's got an education plan.
He's got details and costs and information on how we can do it all and actually pay for it.
And this nonsense is what he believes will get him elected governor.
See? Nutty as a fruitcake, that Walt Maddox.
Because Alabama voters do not care about such trivial things as an improved quality of life, better education for their kids and increased job opportunities that actually pay you enough to live and eat.
They don't care.
Trust me on this. I've been banging my head against this particular wall for all of my life.
I screamed and screamed and screamed some more over Medicaid expansion under Obamacare. I pointed out the benefits and the zero costs. And I pointed out the meticulous studies done that showed massive increases in jobs, revenue and health services if that expansion occurred.
You know what people cared about?
That it was named after the black president.
That's right. This bunch of hillbillies would rather drive across two counties while suffering a heart attack than give the "libs" the pleasure of knowing that their health care plan wasn't terrible.
Oh, but that's not even the most mind-boggling conversation I've had with Alabama voters.
That honor goes to anyone opposing gambling.
This is inevitably the dumbest debate. Because it starts with a flawed premise — that any lottery or gambling bill passed in the state — like the one Maddox is proposing — would "bring gambling to Alabama."
I was in one of the three legally operating casinos in this state a month ago. I've known people who place bets with bookies or on online gambling sites. I've attended cash bingo games where thousands of dollars changed hands. I've bet on both dogs and horses, legally. And I've stood in line just across the borders in Tennessee, Georgia and Florida to buy lottery tickets.
Gambling has been here for decades now. The only thing we don't have are the tax revenues that are paying for other states' kids to attend colleges, eliminating other states' food taxes and helping fund thousands of classrooms in other states.
But the voters here, they don't care.
That's why they keep electing goobers who vote against even allowing Alabama citizens to vote on the issue. Because democracy is great unless the majority is going to agree on something you don't like.
This is the reality facing Walt Maddox, as he travels around the state on a bus, trying to pretend that Alabama voters know that a governor can't influence either abortion laws or gun laws, but can ensure their children get to see a doctor this year.
The voters in this state are so unconcerned with the issues that they don't really care if Kay Ivey ever debates Maddox. Because, honestly, they'd rather not know that she has no ideas, can't think on her feet and can't lead in a crisis.
It's much easier to not know. To just vote blindly for the GOP candidate, convinced that it'll all work out eventually (even though it never, ever has).
Walt Maddox foolishly believes that he can reason with these people, that at some point their sense of self-preservation will kick in, that they'll grow tired of remaining stuck living paycheck to paycheck, that the GOP corruption will finally chase them to at least consider another option.
Basically, what I'm saying, is that Walt Maddox is nuts.
Coalition of attorneys general file opposition to Alabama attempt to ban curbside voting
The AGs argue that Alabama's suggestion to the courts that curbside voting invites fraud is "unfounded."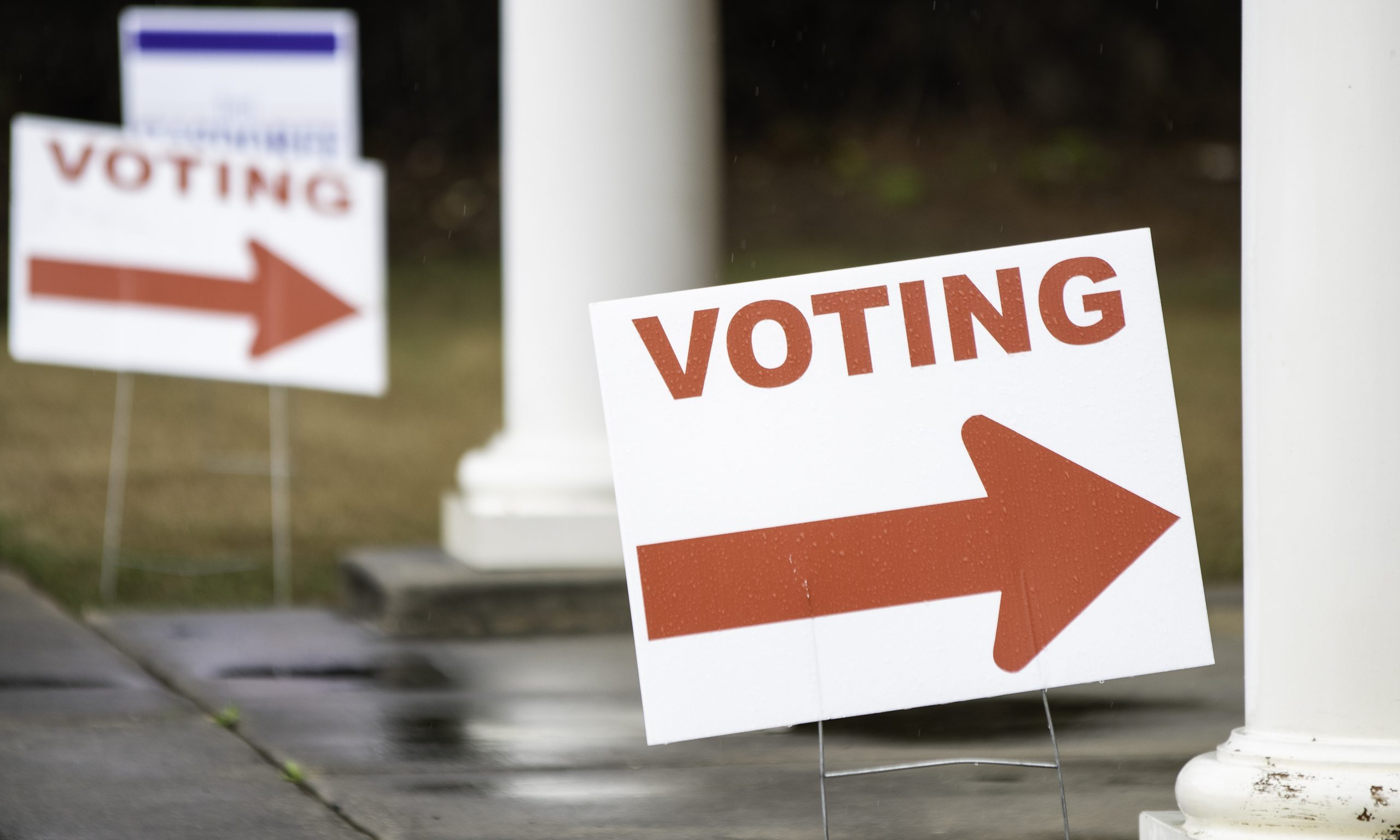 A coalition of 17 state attorneys general have filed an opposition to Alabama's attempt to get the U.S. Supreme Court to ban curbside voting. 
In a friend-of-the-court brief, led by District of Columbia Attorney General Karl Racine, the attorneys general argue to that curbside voting is safer for those at greatest risk from COVID-19, and that a ban on the practice would disproportionately impact the elderly, the disabled and Black Alabamians.
They also argue that Alabama's suggestion to the courts that curbside voting invites fraud is "unfounded." 
"The Presidential Advisory Commission on Election Integrity, established by President Trump following the 2016 election, 'uncovered no evidence to support claims of widespread voter fraud,'" the brief states, adding that there is no evidence that curbside voting in the many states that allow it invites fraud. 
"The practice is longstanding and widespread—as noted, more than half of states have historically offered curbside voting in some form," the brief continues. 
Alabama Attorney General Steve Marshall on Oct. 13 said the state will appeal to the U.S. Supreme Court a federal appeals court ruling allowing curbside voting in the Nov. 3 election. 
A panel of federal appeals court judges on Oct. 13 reversed parts of U.S. District Judge Abdul Kallon's Sept. 30 ordered ruling regarding absentee voting in the upcoming Nov. 3 elections, but the judges let the previous ruling allowing curbside voting to stand. 
The lawsuit, filed by the NAACP Legal Defense and Educational Fund, Southern Poverty Law Center, American Civil Liberties Union, ACLU of Alabama and Alabama Disabilities Advocacy Program, was brought on behalf of several Alabamians with underlying medical conditions. 
"Curbside voting is a longstanding, secure voting option that local jurisdictions have made available to protect the health of vulnerable voters, including elderly, disabled, and voters with underlying health issues," Racine said in a statement. "Curbside voting minimizes the risk to persons who are particularly susceptible to COVID-19, and local jurisdictions should be able to offer this common-sense accommodation to voters. State Attorneys General will keep fighting to ensure that voters can safely make their voices heard at the ballot box this November."
The brief filed by the coalition of state attorneys general comes as the number of COVID-19 hospitalizations across Alabama has been ticking upward.
Racine is joined in the brief by attorneys general from California, Connecticut, Delaware, Hawaii, Illinois, Maryland, Michigan, Minnesota, Nevada, New Mexico, New York, Oregon, Rhode Island, Vermont, Virginia and Washington.