Rep. Randy Davis claims prosecutor misconduct, seeks dismissal of charges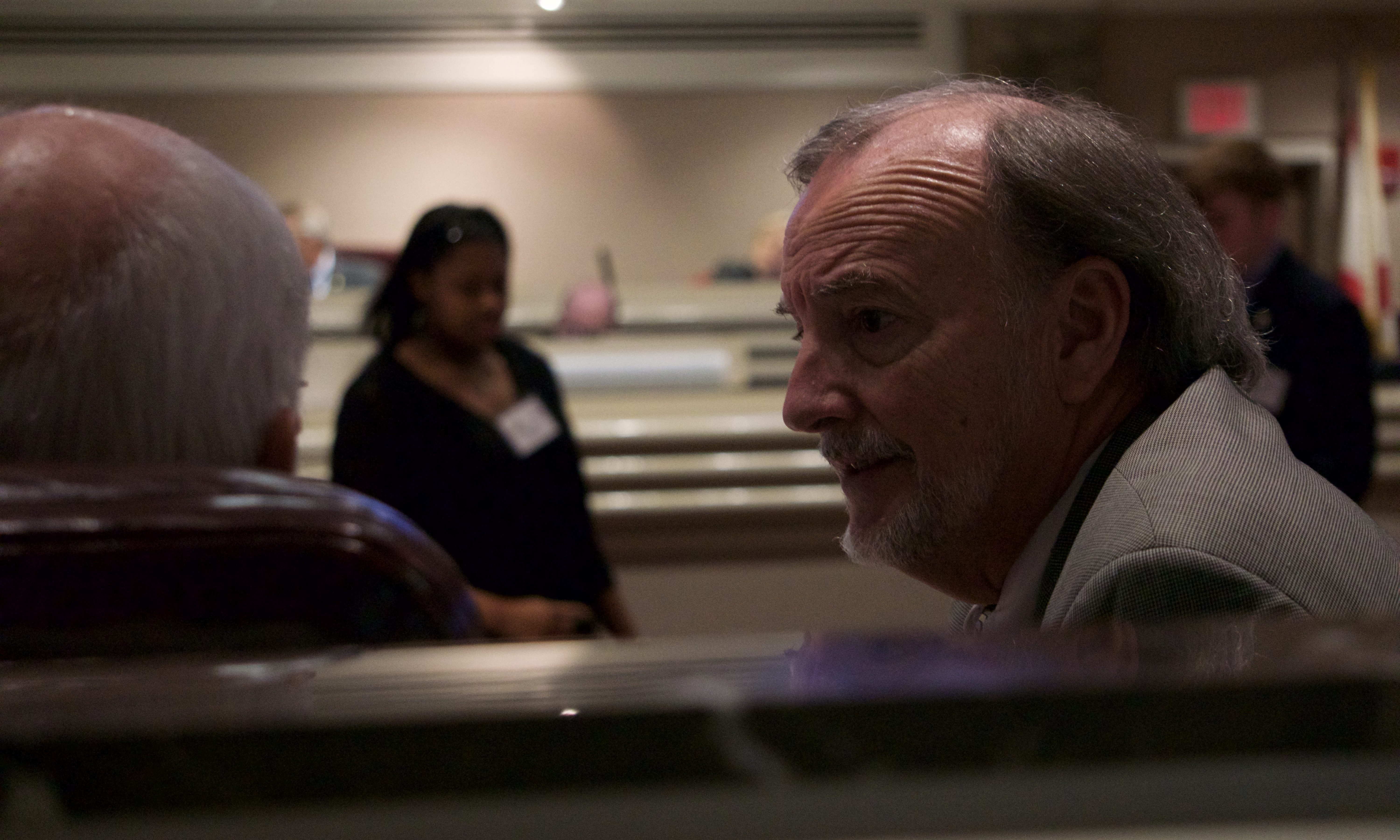 State Rep. Randy Davis, a Republican from Daphne, and former state Republican Party Chairman Marty Connors are seeking to have their indictments dismissed by the federal courts on claims that prosecutors engaged in misconduct during the grand jury hearings.
Davis and Connors were indicted on federal bribery charges in July. In a filing Tuesday, Davis' attorney asked the court to dismiss an indictment against Davis, Connors and G. Ford Gilbert, another man indicted in the same case related to charges that the three conspired to force insurers to cover treatments at health clinics in which they had a financial stake.
Davis' attorney claims that federal prosecutors made up prejudicial statements to the grand jury and altered a transcript of grand jury proceedings in order to cover up the alleged prejudicial statements.
"[A]ll available evidence supports a conclusion that the indictment was procured through multiple instances of flagrant, unconscionable, and prejudicial prosecutorial misconduct before the grand jury in which AUSA's Jonathan Ross and Josh Wendell took advantage of their special position of trust thereby impairing the grand jury's integrity as an independent body," the motion reads.
The alleged "prejudicial statements" the defense points to are found in an unedited transcript delivered to the defense counsel in August that filled in previously unfilled gaps in an edited transcript that listed two "off-the-record" discussions.
In those "off-the-record" discussions that were later filled in in the unedited transcript produced after defense requests, prosecutors refer to Trina Health — the health clinics in which Davis and the other defendants had a financial interest — as "not a legitimate enterprise."
"Our position is that Trina Health is not a legitimate enterprise, period. Okay. They're not — I don't know if that's come across yet. They are snake it's snake oil. Does that make sense?" the unedited transcript reads.
The defense claims those statements were "improper, derogatory, and prejudicial statements" that could have improperly influenced the grand jury.
Davis' defense attorneys say that is only part of the problem. What's worse, they say, is that there is no reference in the transcript to prosecutors requesting an off-the-record conversation. If that were the case, they say it likely would have been recorded.
"What appears to be the case is that the government falsely represented that there was an off-the-record discussion on March 14, 2018, when, in fact, the discussion was on-the-record all along and only later, after the transcript was produced on March 30, 2018, by the court reporter and reviewed by the government, was the transcript edited to cover up the improper, derogatory, and prejudicial statements made to the grand jury about the defendants by the AUSA's involved," the motion reads.
"The inappropriate statements made by the AUSA's to the grand jury prejudiced each of the defendants because all of them are accused of conspiring together to commit offenses against the United States," it continues.
His attorneys say the prosecutors' alleged actions violate the defendants' constitutional rights under the 5th Amendment and the 14th Amendment and their due process clauses.
A federal grand jury originally indicted Davis, Gilbert and Connors on charges of wire fraud, conspiracy to commit an offense against the United States and bribery in connection with a program receiving federal funds.
The grand jury heard testimony in March of 2018, returned an initial indictment in June and returned another superseding indictment adding Davis in July. All of the defendants have denied the charges.
There is a trial scheduled for January.
Gilbert, who lives in California, is the founder of Trina Health, which began opening clinics in Alabama in 2014 and 2015.
Davis, who is 66, is accused of having worked with former House Majority Leader Micky Hammon, R-Decatur, an investor in the diabetes clinics, to get the clinics' treatments covered by Blue Cross Blue Shield of Alabama, the state's largest insurer.
The prosecution said in the indictment that Davis participated in an improbable attempt to pressure Blue Cross Blue Shield to cover insulin therapies offered at Trina's health clinics while he had a financial interest in those clinics and stood to gain from seeing their treatments covered.
Hammon pleaded guilty to a mail fraud charge last year related to misusing campaign funds and has already served a three-month sentence in federal prison.
The clinics offered an intravenous insulin treatment, OIVIT, for those with diabetes. The Centers for Disease Medicare and Medicaid Services issued a decision in 2009 stopping coverage of the treatment.
Davis, who was elected in 2002 and is not seeking re-election, is accused of lobbying BCBS on behalf of Trina and working with Hammon to recruit new investors for Trina Health in return for finders' fees. In 2016, Davis and Hammon worked to push a bill through the Legislature that would force coverage of the treatment, prosecutors said, and he met with then-Gov. Robert Bentley.
Rep. Jack Williams, R-Vestavia Hills, was also indicted in April and was accused of being part of scheme but wasn't named in the July superseding indictment. He is expected to enter a pretrial diversion program, and isn't seeking re-election.
Hammon was removed from office upon his plea deal.
Print this piece
Medical marijuana bill "is not about getting high" — it's "about getting well."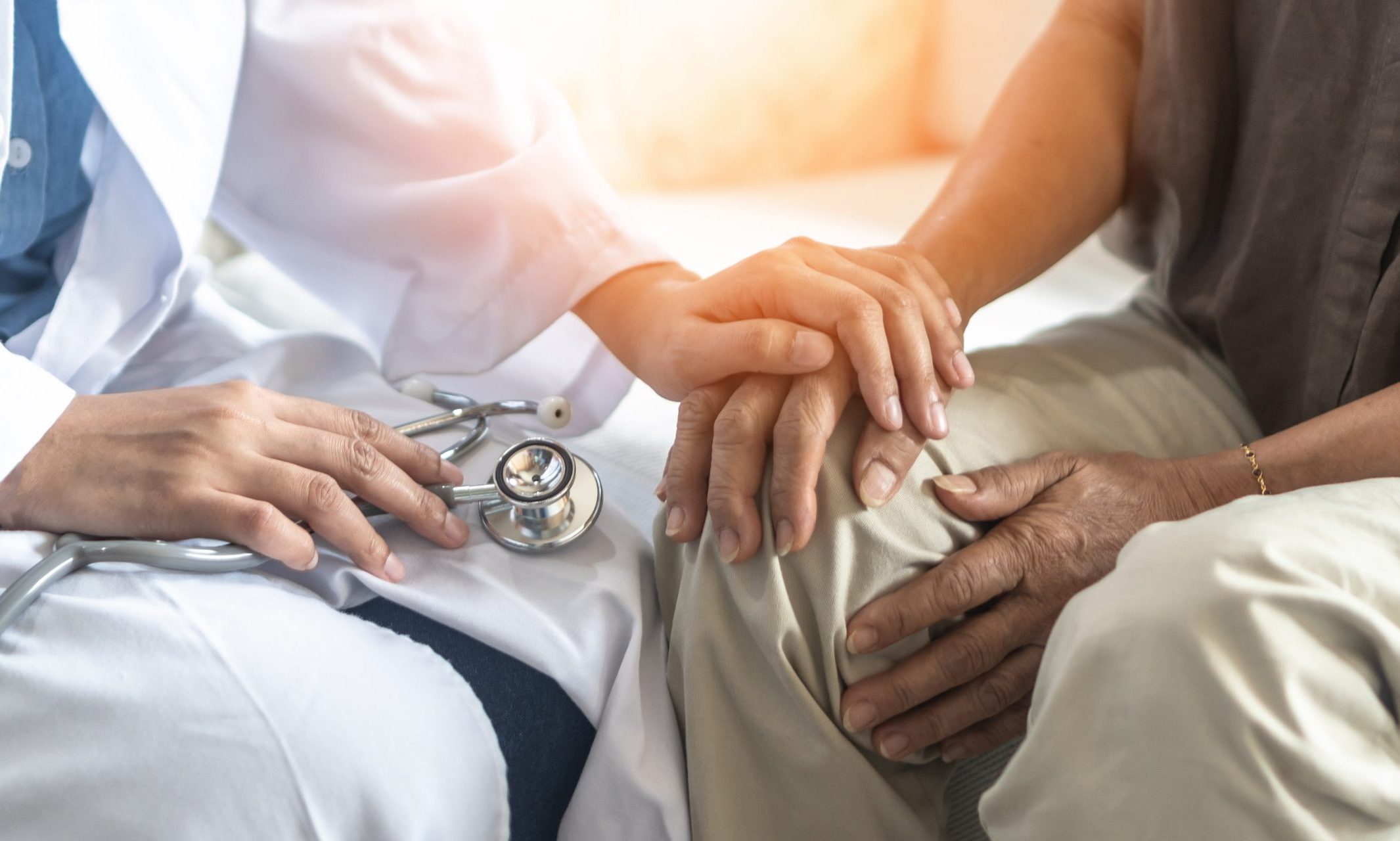 More than half of U.S. states and the District of Columbia have legalized medical marijuana in some form. Last week, the Alabama Senate Judiciary Committee passed SB165 on an 8 to 1 vote. If the measure becomes law, it will allow Alabama residents to obtain medical marijuana under rigorously imposed conditions.
Known as the Compassion Act, SB165 would authorize certain individuals to access medical marijuana only after a comprehensive evaluation process performed by a medical doctor who has received specific training.
"I care for people who are ill, and I try to reduce their suffering to the best of my ability, using the tools at my disposal that are the safest and most effective," said Dr. Alan Shackleford, a Colorado physician who spoke before the Judiciary Committee. "Cannabis is one of those tools."
Shackleford, a Harvard trained physician, has treated more than 25,000 patients at his medical practice over the last ten years, he says a large number of his patients have benefited from medical cannabis.
While there are detractors, the Compassion Act is not a hastily composed bill but is, in fact, the result of a year-long study by the Alabama Medical Cannabis Study Commission that voted to approve the legislation by an overwhelming majority.
"It's a strong showing that two-thirds [of the commission] thought the legislation was reasonable and well-thought-out," said Sen. Tim Melson, R-Florence, after the commission vote.
Melson, who chaired the commission, is a medical researcher and is the lead sponsor of SB165.
Two-thirds of Americans say that the use of marijuana should be legal, according to a Pew Research Center survey. "The share of U.S. adults who oppose legalization has fallen from 52 percent in 2010 to 32 percent today" according to Pew. The study also shows that an overwhelming majority of U.S. adults (91 percent) say marijuana should be legal either for medical and recreational use (59 percent) or that it should be licensed just for medical use (32 percent).
These numbers are also reflected in surveys conducted by Fox News, Gallup, Investor's Business Daily and others.
"This bill is not about getting high. This bill is about getting well," says Shackleford.
Cristi Cain, the mother of a young boy with epilepsy that suffers hundreds of seizures a day, pleaded with lawmakers to make medical cannabis legal.
"This body has said so many times that your zip code should not affect your education," Cain told the committee. "Well, I don't believe that your area code should affect your doctor's ability to prescribe you medication. If we were in another state, my son could be seizure-free."
SB165 will strictly regulate a network of state-licensed marijuana growers, dispensaries, transporters, and processors.
There will be no smokable products permitted under the legislation and consumer possession of marijuana in its raw form would remain illegal.
"The people of Alabama deserve the same access to treatment as people in 33 other states," said Shackelford.
Print this piece