Rep. Randy Davis claims prosecutor misconduct, seeks dismissal of charges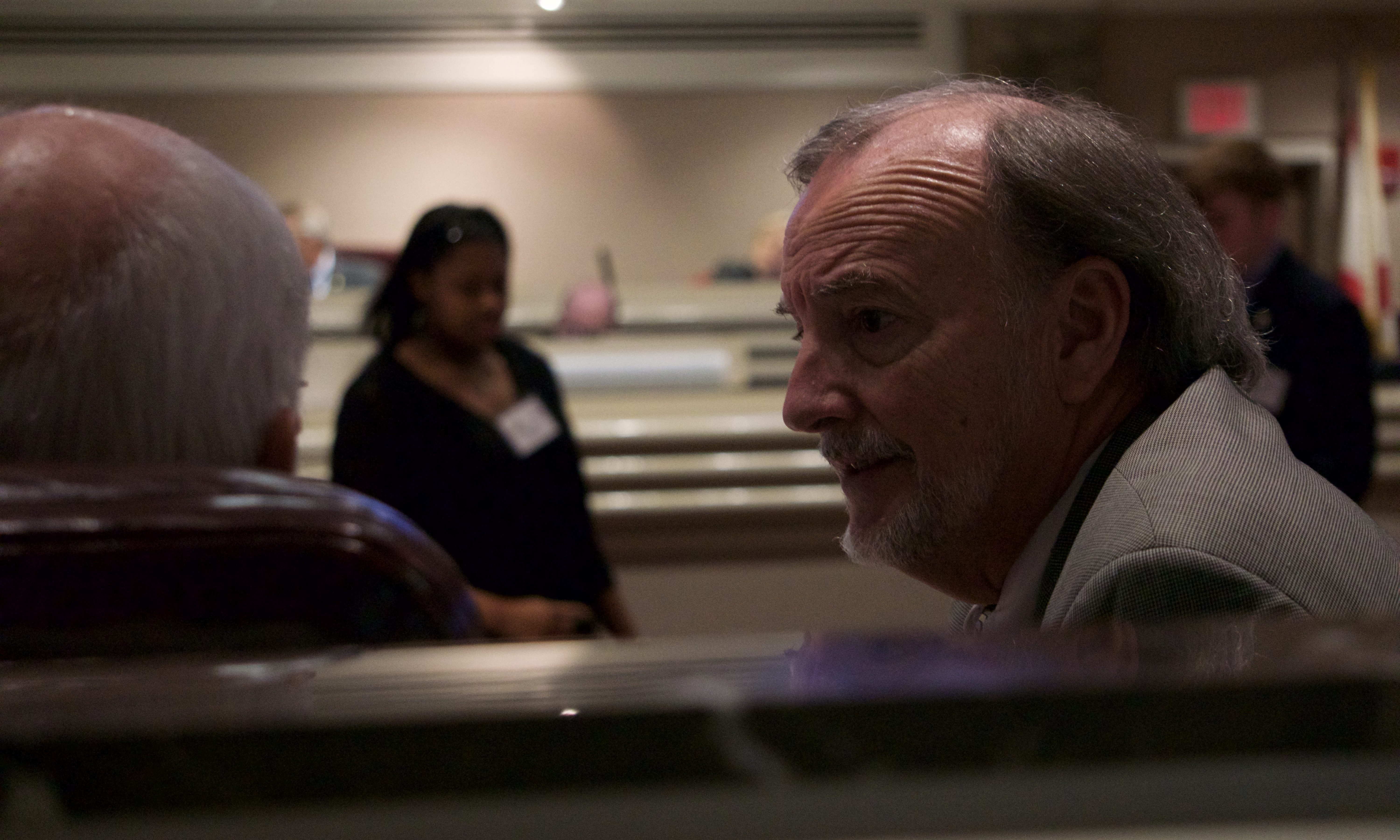 State Rep. Randy Davis, a Republican from Daphne, and former state Republican Party Chairman Marty Connors are seeking to have their indictments dismissed by the federal courts on claims that prosecutors engaged in misconduct during the grand jury hearings.
Davis and Connors were indicted on federal bribery charges in July. In a filing Tuesday, Davis' attorney asked the court to dismiss an indictment against Davis, Connors and G. Ford Gilbert, another man indicted in the same case related to charges that the three conspired to force insurers to cover treatments at health clinics in which they had a financial stake.
Davis' attorney claims that federal prosecutors made up prejudicial statements to the grand jury and altered a transcript of grand jury proceedings in order to cover up the alleged prejudicial statements.
"[A]ll available evidence supports a conclusion that the indictment was procured through multiple instances of flagrant, unconscionable, and prejudicial prosecutorial misconduct before the grand jury in which AUSA's Jonathan Ross and Josh Wendell took advantage of their special position of trust thereby impairing the grand jury's integrity as an independent body," the motion reads.
The alleged "prejudicial statements" the defense points to are found in an unedited transcript delivered to the defense counsel in August that filled in previously unfilled gaps in an edited transcript that listed two "off-the-record" discussions.
In those "off-the-record" discussions that were later filled in in the unedited transcript produced after defense requests, prosecutors refer to Trina Health — the health clinics in which Davis and the other defendants had a financial interest — as "not a legitimate enterprise."
"Our position is that Trina Health is not a legitimate enterprise, period. Okay. They're not — I don't know if that's come across yet. They are snake it's snake oil. Does that make sense?" the unedited transcript reads.
The defense claims those statements were "improper, derogatory, and prejudicial statements" that could have improperly influenced the grand jury.
Davis' defense attorneys say that is only part of the problem. What's worse, they say, is that there is no reference in the transcript to prosecutors requesting an off-the-record conversation. If that were the case, they say it likely would have been recorded.
"What appears to be the case is that the government falsely represented that there was an off-the-record discussion on March 14, 2018, when, in fact, the discussion was on-the-record all along and only later, after the transcript was produced on March 30, 2018, by the court reporter and reviewed by the government, was the transcript edited to cover up the improper, derogatory, and prejudicial statements made to the grand jury about the defendants by the AUSA's involved," the motion reads.
"The inappropriate statements made by the AUSA's to the grand jury prejudiced each of the defendants because all of them are accused of conspiring together to commit offenses against the United States," it continues.
His attorneys say the prosecutors' alleged actions violate the defendants' constitutional rights under the 5th Amendment and the 14th Amendment and their due process clauses.
A federal grand jury originally indicted Davis, Gilbert and Connors on charges of wire fraud, conspiracy to commit an offense against the United States and bribery in connection with a program receiving federal funds.
The grand jury heard testimony in March of 2018, returned an initial indictment in June and returned another superseding indictment adding Davis in July. All of the defendants have denied the charges.
There is a trial scheduled for January.
Gilbert, who lives in California, is the founder of Trina Health, which began opening clinics in Alabama in 2014 and 2015.
Davis, who is 66, is accused of having worked with former House Majority Leader Micky Hammon, R-Decatur, an investor in the diabetes clinics, to get the clinics' treatments covered by Blue Cross Blue Shield of Alabama, the state's largest insurer.
The prosecution said in the indictment that Davis participated in an improbable attempt to pressure Blue Cross Blue Shield to cover insulin therapies offered at Trina's health clinics while he had a financial interest in those clinics and stood to gain from seeing their treatments covered.
Hammon pleaded guilty to a mail fraud charge last year related to misusing campaign funds and has already served a three-month sentence in federal prison.
The clinics offered an intravenous insulin treatment, OIVIT, for those with diabetes. The Centers for Disease Medicare and Medicaid Services issued a decision in 2009 stopping coverage of the treatment.
Davis, who was elected in 2002 and is not seeking re-election, is accused of lobbying BCBS on behalf of Trina and working with Hammon to recruit new investors for Trina Health in return for finders' fees. In 2016, Davis and Hammon worked to push a bill through the Legislature that would force coverage of the treatment, prosecutors said, and he met with then-Gov. Robert Bentley.
Rep. Jack Williams, R-Vestavia Hills, was also indicted in April and was accused of being part of scheme but wasn't named in the July superseding indictment. He is expected to enter a pretrial diversion program, and isn't seeking re-election.
Hammon was removed from office upon his plea deal.
Print this piece
Tuscaloosa mayor: "We have entered into a danger zone" as hospitalizations rise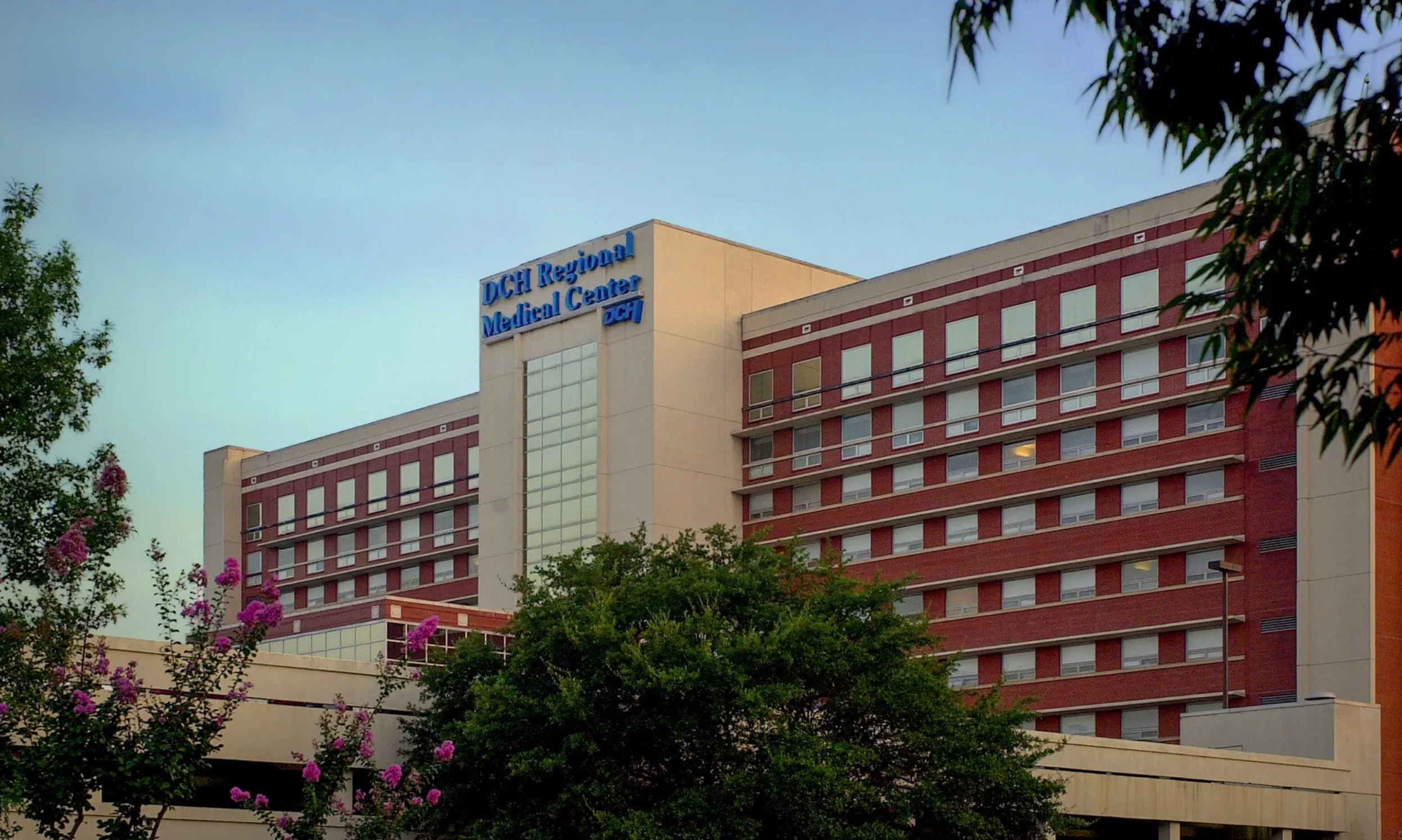 While Montgomery County and the River Region of Central Alabama remain the top area of concern for state officials responding to COVID-19, Tuscaloosa County is showing signs of a worsening outbreak as cases and hospitalizations spike.
"We have entered into a danger zone," said Tuscaloosa Mayor Walt Maddox in an interview. "And if we continue to see trends of doubling hospitalizations over the next week, then we probably enter into an area where Montgomery is currently at. The good news is that we're handling this. The bad news will be if the trend continues to rise."
Over the past thirteen days, the number of COVID-19 cases in Tuscaloosa County has more than doubled from 345 on May 17 to 699 as of Friday evening. During the early months of the pandemic, Tuscaloosa saw relatively stable case increases, a trend that broke about two weeks ago. According to The New York Times's analysis of COVID-19 data, Tuscaloosa has one of the fastest-growing outbreaks in the country.
Testing has also increased in Tuscaloosa County, but the percent of tests that are positive in the county over the last seven days, on average, is about 10 percent, up from as low as 2 percent in early May.
Many of the new cases in Tuscaloosa have been connected through contact tracing to institutional settings, Maddox said, including nursing homes, the metro jail and the state's Mary Starke Harper Geriatric Psychiatric Center, where at least two patients have died.
"Those are the main drivers in what we're seeing," Maddox said.
But contact tracing has also found that, in at least one case, the virus entered a facility through an asymptomatic carrier, showing that community transmission of the virus is ongoing, in many cases unnoticed, and is affecting more vulnerable populations like those in long-term care facilities and jails.
"That to me is kind of getting into what the public needs to know," Maddox said. "We have to continue to apply common sense. That means wearing a mask when going out in public, practicing social distancing and assuming that everyone that you come in contact with is a potential carrier."
State Health Officer Scott Harris echoed that plea Thursday.
"Some of those are outbreaks," Harris said of counties with rising cases. "And yet again, those are still attributable to community spread. The people in the nursing home didn't go out in the community and catch it. Someone brought it into them, presumably, and so there has to be transmission going on in the community for that to happen. We need to find a way to get people to take seriously these social-distancing guidelines."
But hospitalizations — a more precise, though delayed, indicator — show an even more worrisome trend.
At DCH Health, the main hospital system in Tuscaloosa County, the number of COVID-19 positive inpatients more than doubled in a week's time from 36 on May 22 to 83 as of Friday afternoon.
"In Tuscaloosa, we took early action, and it's given us the ability to deal with the higher number of coronavirus cases and hospitalizations," Maddox said. "At this point, we are at the ability to manage what we're facing."
As of Friday, 74 of DCH Health's ICUs are in use — including both COVID and non-COVID patients — which would exceed the hospital system's typical ICU bed capacity had it not expanded its capacity.
Hospital officials, including those in Tuscaloosa and Montgomery, have been clear to say that they are still able to treat additional patients, though the hospitals are under strain.
Twenty-two of the patients in ICUs are COVID-19 patients, according to the hospital system. Twelve of the patients who have tested positive for COVID-19 are on ventilators. But there remain 52 others who are hospitalized pending tests for COVID-19. Eleven of those are in ICUs, the hospital reported Friday afternoon.
In total, DCH Health System has 90 ICU beds available, after adding ICU bed capacity by retrofitting hospital rooms. Normally there are only 72 ICU rooms between DCH's main hospital in Tuscaloosa and its smaller hospital in neighboring Northport. Eighteen hospital rooms were adapted for ICU use to increase capacity.
The number of COVID-positive patients in ICUs has also doubled from May 22. There are also more patients pending test results in ICUs in Tuscaloosa than on May 22.
Like many hospital systems in Alabama, DCH also serves surrounding counties without adequate health care infrastructure. Neighboring Greene and Hale counties — part of Alabama's Black Belt region — have among the highest per capita case rates in Alabama at 1,147 cases per 100,000 people and 1,051 cases per 100,000 people, respectively.
Though the situation in Tuscaloosa County is not as immediately dire as in Montgomery, Maddox said he is concerned that Tuscaloosa could soon be in a situation similar to Montgomery and the River Region, where hospitals temporarily ran out of formal ICU beds.
As of Friday, Montgomery Mayor Steven Reed said about 4 percent of area hospitals' ICU beds were available.
"I want to make sure I emphasize to you, while we do have a shortage of beds and we are reaching a dangerous capacity load in ICUs, there is room to treat people who are sick," Reed said.
Meanwhile, case counts in Montgomery continue to rise.
"Unfortunately our numbers have not plateaued, but are significantly increasing," Reed said, adding that "more testing does not mean that we should see patients in worse conditions with fewer ICU beds."
Maddox urged all residents to abide by social-distancing recommendations and wear masks.
"The stage that we're entering into now," Maddox said, "it's going to be more on the individual than ever before. By doing the smart things, they can protect themselves, they can protect their family members, they can protect their community, they can save jobs, and they can help us get out of this sooner rather than later. And that would be my message to everyone. Let's continue to do the smart things. If we do that, we will reclaim our lives."
Print this piece