Byrne votes to fund military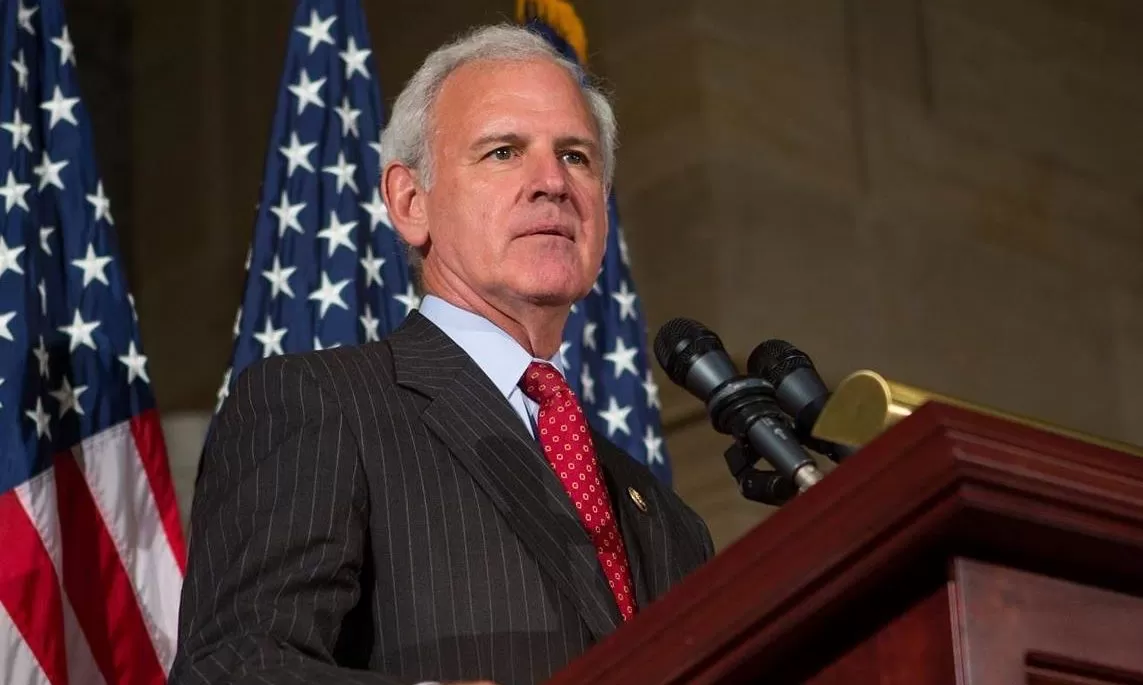 Thursday, Congressman Bradley Byrne (R-Montrose) voted today in favor of legislation providing full funding for the Department of Defense. This marks the first time since 2008 that Congress has passed a full funding bill for the Department of Defense before the end of the fiscal year.
"I've heard over and over again from our military leaders about the need for budget certainty and on-time funding, and this bill provides just that," Rep. Byrne said. "From the largest pay raise for our troops in nine years to funding for Alabama defense priorities like the Austal shipyard, this bill allows us to rebuild the military and support those who defend our country. At the end of the day, I supported this bill because there is no greater responsibility of the Congress than to provide for our nation's defense."
"I want to be clear though: there are many other important priorities that must be included in the next round of funding bills we will take up before the end of the year, like the money President Trump has requested to secure the border," Rep. Byrne said. "As we work on the bills for the other government agencies, it is critical these priorities be included."
The bipartisan bill passed by a vote of 361 to 61. It has already passed the Senate and now heads to President Trump for his signature.
Among the priorities important to Alabama and Congressman Byrne, the bill funds: hree Littoral Combat Ships (LCS) built by Austal USA in Mobile; one Expeditionary Fast Transport (EPF) built by Austal; Lakota and Blackhawk Helicopters important to Fort Rucker in the Wiregrass; missile defense and Army research programs at Redstone Arsenal in Huntsville; directed energy and hypersonics programs being developed in Huntsville; F-35 fighter jets, some of which will be based with the 187th Fighter Wing in Montgomery; missiles constructed by Lockheed Martin in Troy; Stryker vehicles and Hydra rockets built in Anniston; and Navy shipbuilding programs at Ingalls Shipyard in Pascagoula.
The bill also includes funding to combat the opioid epidemic, respond to Hurricane Florence, improve school safety, support career and technical education programs, and boost life-saving medical research.
Congressman Bradley Byrne is a member of the House Armed Services Committee.
Congressman Byrne is seeking another term representing Alabama's First Congressional District. He faces Robert Kennedy Jr. (D) in the November 6 general election.
U.S. Attorney Jay Town announces resignation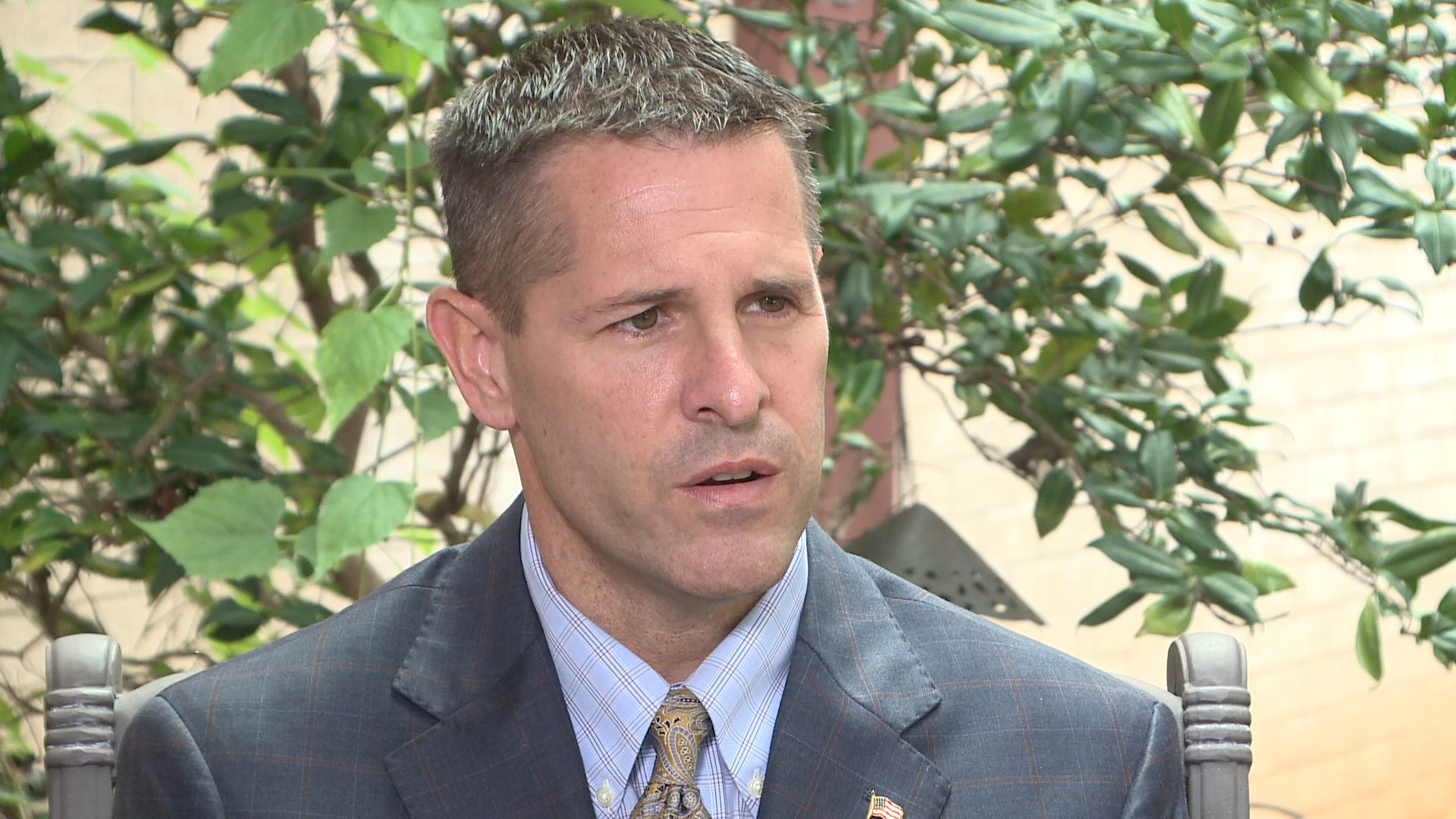 Jay Town, the U.S. attorney for the Northern District of Alabama, on Friday announced his resignation and plans to work at a Huntsville defense contractor and cybersecurity solutions company. 
Town's resignation will be effective Wednesday, July 15, according to a press release. 
"After much thoughtful prayer and great personal consideration, I have made the decision to resign as the United States Attorney of the Northern District of Alabama.  I have tendered my resignation to Attorney General William Barr. General Barr expressed his gratitude for my service to the Department of Justice and to the Northern District and, despite having hoped I would continue in my role, understood and respected my decision," Town said in a statement. 
"I am extremely grateful to President Trump, to whom I also tendered a letter, for his special trust and confidence in me to serve as the U.S. Attorney. It was an honor to be a part of this Administration with an unrivaled class of United States Attorneys from around the nation.  I will forever remain thankful to those who supported my nomination and my tenure as the U.S. Attorney," Town continued.
Town said his job with the unnamed Huntsville defense contractor and cybersecurity solutions company is to begin later this year, and the company is to announce his position "in a few weeks." 
"The Attorney General of the United States will announce my replacement in the coming days or weeks," Town said in the release.  
Town has served in his position since confirmation by the U.S. Senate in August 2017. Prior to that appointment, Town was a prosecutor in the Madison County District Attorney's office from 2005 until 2017.
Attorney General William Barr in a statement Friday offered gratitude for Town's three years of service. 
"Jay's leadership in his District has been immense.  His contributions to the Department of Justice have been extensive, especially his work on the China Initiative and most recently as a Working Group Chair on the President's Commission on Law Enforcement and the Administration of Justice. I appreciate his service to our nation and to the Justice Department, and I wish him the very best," Barr said in a statement.
The U.S. Justice Department in April 2019 notified Gov. Kay Ivey that the department's lengthy investigation into the state's prisons for men found systemic problems of violence, sexual assaults, drugs and corruption which are likely violations of the inmates' Constitutional protections from cruel and unusual punishment. 
Town's office leads the discussions between the U.S Department of Justice and the state on the prison conditions. 
Problems with violence, deaths and drugs in Alabama's overcrowded, understaffed prisons have not markedly improved in the year's since the U.S. Department of Justice released its report.