Opinion | Kay Ivey continues to run scared from Walt Maddox, debates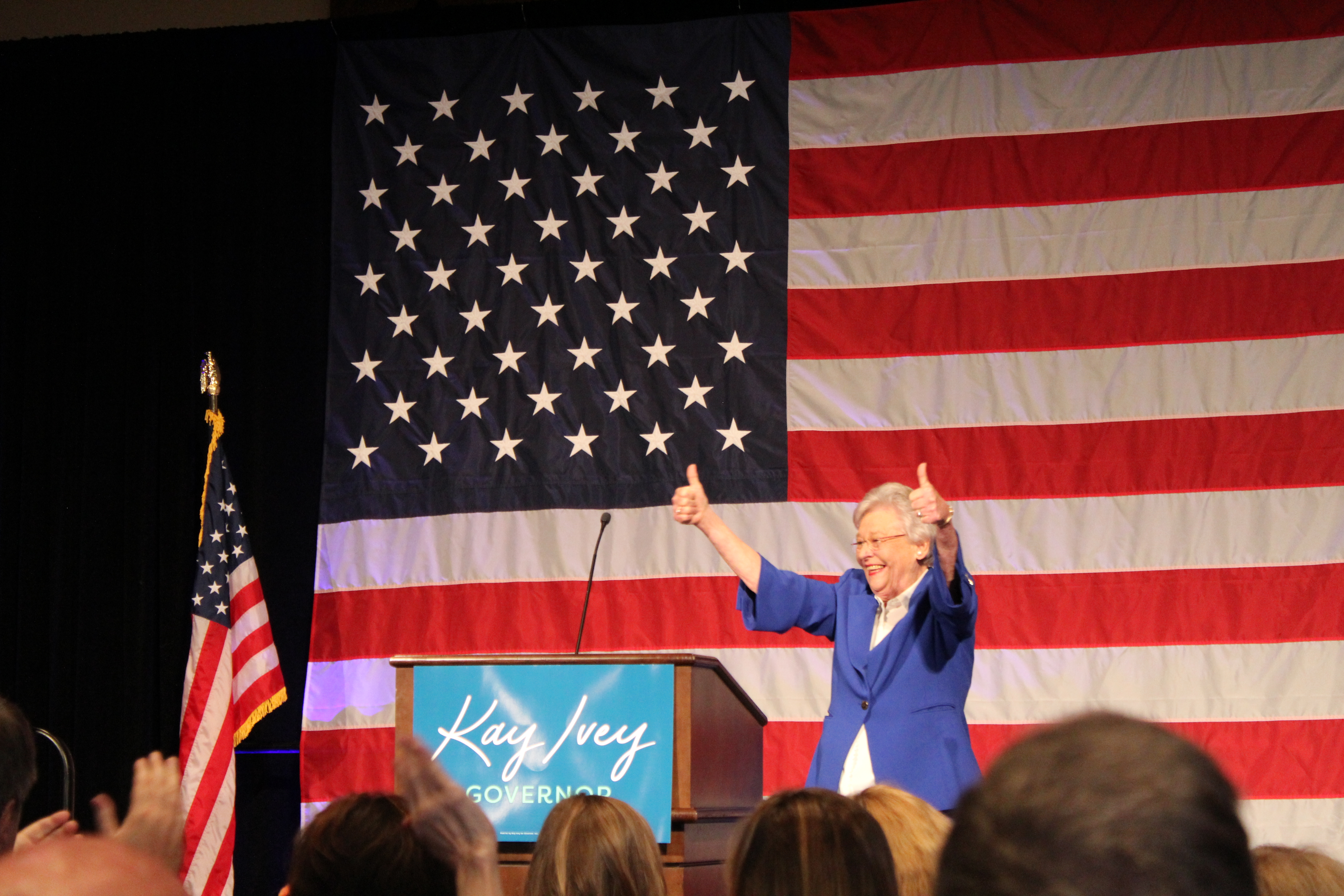 The League of Women Voters of Alabama is throwing in the towel.
They've been doing their thing for 98 years — sponsoring candidate forums and offering voters an opportunity to make informed decisions — but Kay Ivey beat them down this year.
So, they've cancelled their gubernatorial forum.
"Because the Governor has not displayed any interest in a forum, the people of Alabama have lost an opportunity to compare candidates in this way. We are sad and disappointed but it is the people of Alabama who have really lost out," said League president Barbara Caddell.
A loss is right.
Oh, sure, the Republicans in this state will spin Ivey's cowardice — she didn't even have the courage to let the League of Women Voters know that she wouldn't be attending — as some sort of politically savvy ploy, but that's nonsense.
For as long as we've been electing people, we've had debates. And candidates have taken great pride in standing beside their opponents and conveying to voters their qualifications, beliefs and plans.
How could anyone argue the value of such a thing?
How could anyone possibly bring themselves to vote for a candidate who refused to participate in this very basic piece of the democratic process?
After all, if you can't stand in front of me and convey your beliefs and plans, what would possibly make me believe that you have the ability to represent me and people like me in the state's highest office?
If you're too scared to debate Walt Maddox, this Democrat — a liberal scoundrel who conservative Kay Ivey certainly believes would do great damage to Alabama if elected — why would I believe that you'd ever stand up for this state in a difficult situation?
Why wouldn't I believe that you'd run every time the fire got hot and try to hide from every situation that required quick thinking and a reasonable plan?
Because let's be honest here, Kay Ivey is running from Walt Maddox like she stole from him.
She has lied and lied and lied to avoid saying what everyone knows is true: That she believes Alabama voters will vote for the R beside her name and be too dumb to realize she has no plan, no vision and no energy.
To avoid debating, Ivey has claimed that Maddox had shifting positions and she wouldn't debate until he was consistent. Then she tried to claim that only the media wanted a debate. Then she tried claiming that she was too busy.
The first excuse was stupid. If your opponent keeps changing positions on important issues, that's what most candidates call a clear debate advantage.
The second was just as stupid. Debates are common in political races. The media tends to ask about such things.
And the third excuse … well, she was the grand marshall of a Mule Day Parade last weekend.
When she was asked specifically about The League of Women Voters' forum — a mainstay in Alabama politics for decades now — Ivey pulled out the biggest lie of all, claiming that she had never received an invitation.
She said it twice.
And even after being told that Caddell said she had sent two invitations to Ivey, neither the governor nor anyone in her office bothered to call The League to decline.
So, that's where we are.
Ivey will roll into November without presenting a vision or plan for anything. She will avoid debates and any forum in which her lack of vision could be questioned or compared to the other candidate's vision. And she will continue to show up to every ribbon cutting and bridge opening, taking credit for a good economy that she had no hand in creating (thanks, Obama!) and hoping like hell that Alabama voters do what Alabama voters usually do.
Vote for the party and ignore the cowardice.
Print this piece
Opinion | Fear not, fight on and don't faint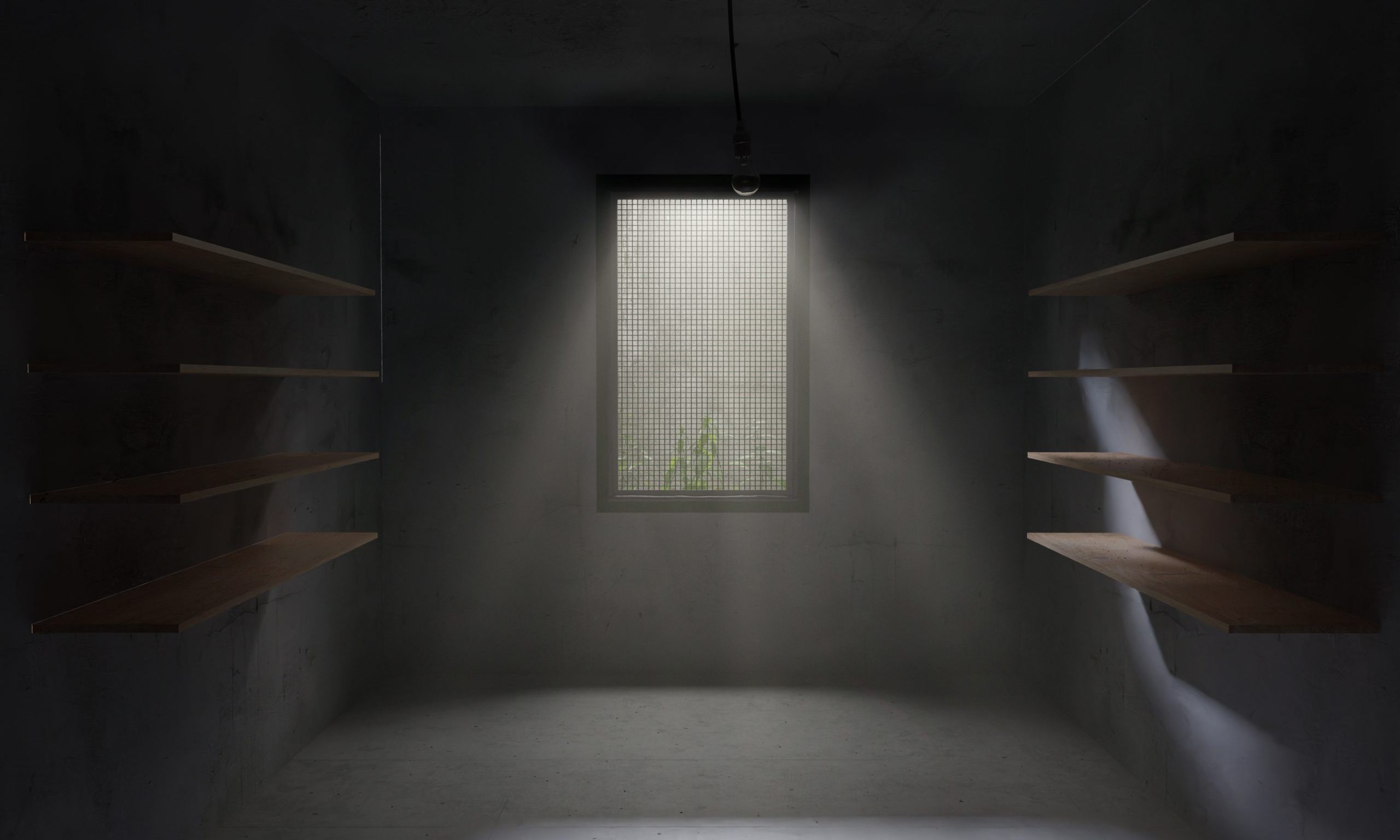 The spread of COVID-19 in Alabama is worse today than it was yesterday, and in all likelihood, it will be more devastating tomorrow.
The realities of the moment challenge us to be strong, resilient and persistent.
On Sunday, the number of confirmed COVID-19 infections in the state passed 1,800, with 45 reported deaths. Those numbers represent real people, our fellow citizens, friends and loved ones.
The latest figures coming from the state may be only a hint of what's next.
More of us will survive this disease than succumb to it, but we will all feel it, even naysayers and deniers.
The fight against this pathogen is not a sprint that will end swiftly; it is a marathon. Therefore, perseverance is critical. In sports, as in life, perseverance separates the winners from the losers.
Winston Churchill said, "If you're going through hell, keep going."
As a state and a nation, the times demand we keep going without fear.
These are not the worst of times; these are trying times that will pass. This is not a happy talk but a message from history. History teaches that humans are adaptive and, therefore, survivors.
It doesn't mean that horrible things aren't happening; they are.
People are sick, some are dying, but all the while along with doctors, nurses and health care providers, there is a legion of ordinary Alabamians doing simple things that in the context of this calamity are extraordinary.
Individuals who deliver groceries, stock shelves and cook take out are putting themselves at risk so others can eat. The same can be said of thousands that are keeping essential services open.
These individuals are displaying the very essence of perseverance — the will to push forward when it would be easier to quit.
In George S. Patton's speech to the Third Army during World War II, he delivered many memorable lines that are not easily quoted in a general publication. Patton was fond of profanity. But many apply to our current situation.
"Sure, we all want to go home. We want to get this war over with. But you can't win a war lying down," Patton said.
We will win if we don't give in and don't quit.
This isn't hell for all, but it is for some.
Now is a time for each of us to do what we can to ensure that we all survive.
My mother was fond of quoting scripture and sometimes with her own unique twist.
Galatians 6:9 was one of her go-to verses.
"And let us not be weary in well doing: for in due season we shall reap if we faint not."
She would say, "Now, that doesn't mean you won't get woozy, or that you won't need to take a knee. It says don't faint — never give up."
Then she would round it off with, "'Spirit is willing, but the flesh is weak,' to heck with the flesh, it will follow where the mind tells it to."
What we do now will determine who we will be as a state and nation once this pandemic subsides. Will we be better, stronger, and more humane, or will we further cocoon into tribes who are weaker, disparate and frightened?
Fear not, fight on and don't faint.
Print this piece